Thank You
Group Pricing Structure and Availalble Add-Ons are Outlined in the Pricing Menu. Scroll down to the bottom of this page to schedule your headshot event.
LET ME BRING THE STUDIO TO YOU
Does your office make for an interesting backdrop? I can bring the mobile studio to you so that we can incorporate your office aesthetic into your marketing efforts.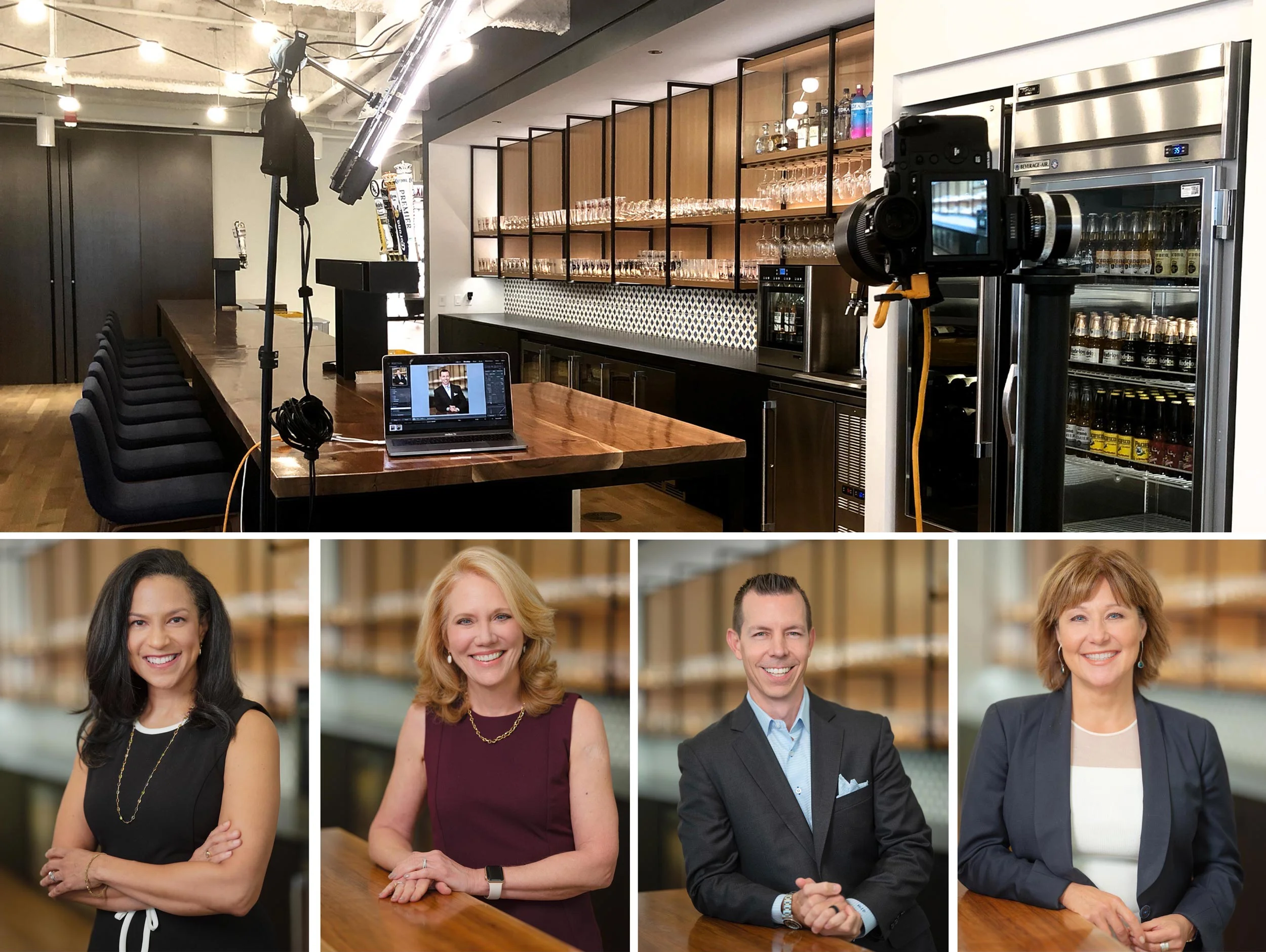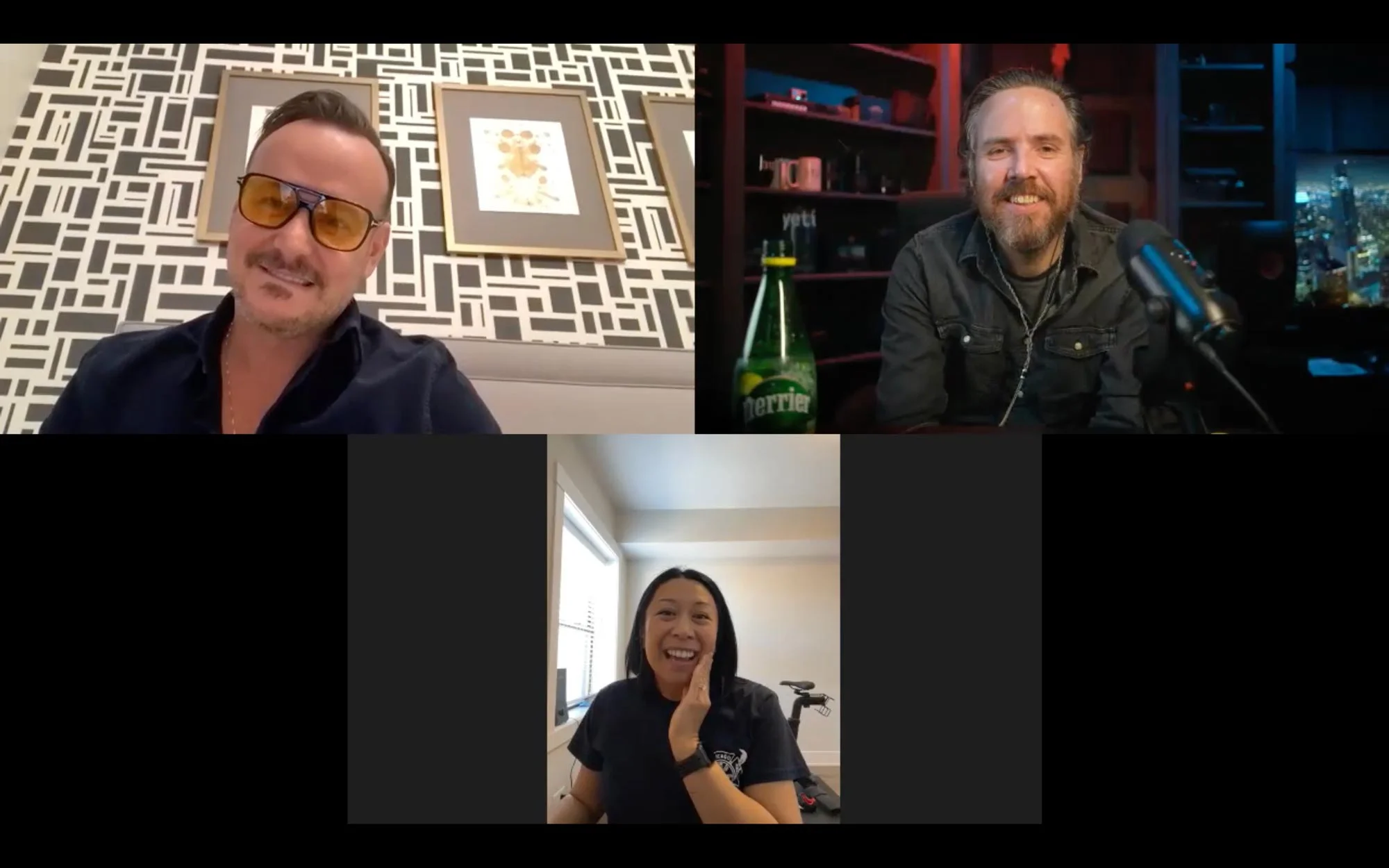 SCHEDULE A FREE ZOOM CONSULT
Let's get everyone on the same page as early in the project as possible. Get all of your questions answered in a quick and convenient video conference.
HOW DO I BOOK YOU?
Use the buttons above to select the size of your group and you'll see a calendar with my availability on it. Select the date and time that work best for you and your team. If you're interested in any of the add on items like group shots or office candids, you'll have the opportunity to add those items on your intake form.
HOW DOES PAYMENT WORK?
Once you select your date and time on the booking calendar above, you're given an opportunity to enter your credit card information. You'll be charged for the headshots upon booking and any add on items like makeup, group shots, or office candids will be settled up on the day of the shoot.
WILL YOU COME TO MY OFFICE?
You can choose to do the session at the photo studio or at another location within 25 miles of the studio at no additional cost.
IS RETOUCHING INCLUDED?
Headshots should be retouched. Everyone looks better with some tasteful retouching. Each person will select their favorite image at the end of the session and that shot will be professionally retouched.
WHY DON'T YOU DO PROOFING GALLERIES?
I work with each member of your team until they get a shot of themselves that they like. They select their favorite image at the end of their session. We do this to ensure that everyone gets something that they love. This solution crates happier team members and eliminates the need for proofing galleries.
HOW LONG DOES IT TAKE?
I require a total of 15 minutes with each person for shooting, image review, and selection. Sometimes we'll even go back and take a few more shots if we notice something that can be improved durring image review. When you book your session, 15 minutes will be added to the calendar for each person in your group. 
WHAT ARE MY BACKGROUND OPTIONS?
There are 4 standard options for backgrounds. We can do an environmental background which means that we use the event space as the background. This is a great option for larger spaces where there's adequate room to have the background out of focus.
The other 3 options are white, grey, and black.
DO YOU DO GROUP PHOTOS?
A group photo can be added to any package for $300. After you reserve your time on the calendar there's an event intake form where you'll be able to specify any extra services you're interested in.
ARE THERE ANY HIDDEN/ADDITIONAL FEES?
There are no additional fees unless your event is more than 25 miles from downtown to Chicago. If you've got an event outside of the 25-mile radius, we can discuss your options. Give me a call at 312.546.3582.
Please see the pricing menu for additional add-on options.
WHEN WILL I RECEIVE MY IMAGES?
Your retouched images will be emailed 10 business days after your event.
DO I GET ALL OF THE PHOTOS?
Each person selects their favorite photo to be retouched at the end of the session. Additional retouched images are avaiable at $150 each. The discarded photos from the event are deleted.
WHAT SHOULD WE WEAR?
I always suggest people dress to the formality of which they would attend a meeting. Other than that… It's mostly just suggestions based on generalizations. A lot of people can't pull off the color red becaue it conflicts with their skintone.  Most people are going to look better in clothes that are bordering on tight than clothes that are bordering on being too big.  Shoulder pads are generally not flattering. Shirts with prints can't really have wrinkles photoshopped out of them while solids are a little more friendly to retouching. Shirts that are shiny or have a sheen to them are reflective and generally draw negative attention to them. These are all suggestions and not rules. Don't overthink the wardrobe. It's just not that big of a deal. I think the most important thing is that people wear something that they like and feel comfortable wearinig.

ZOOM
Select a convenient time for a virtual face to face conference and I'll email you a Zoom link.
312-546-3582
If you've got time for a quick phone call, feel free to give me a ring.