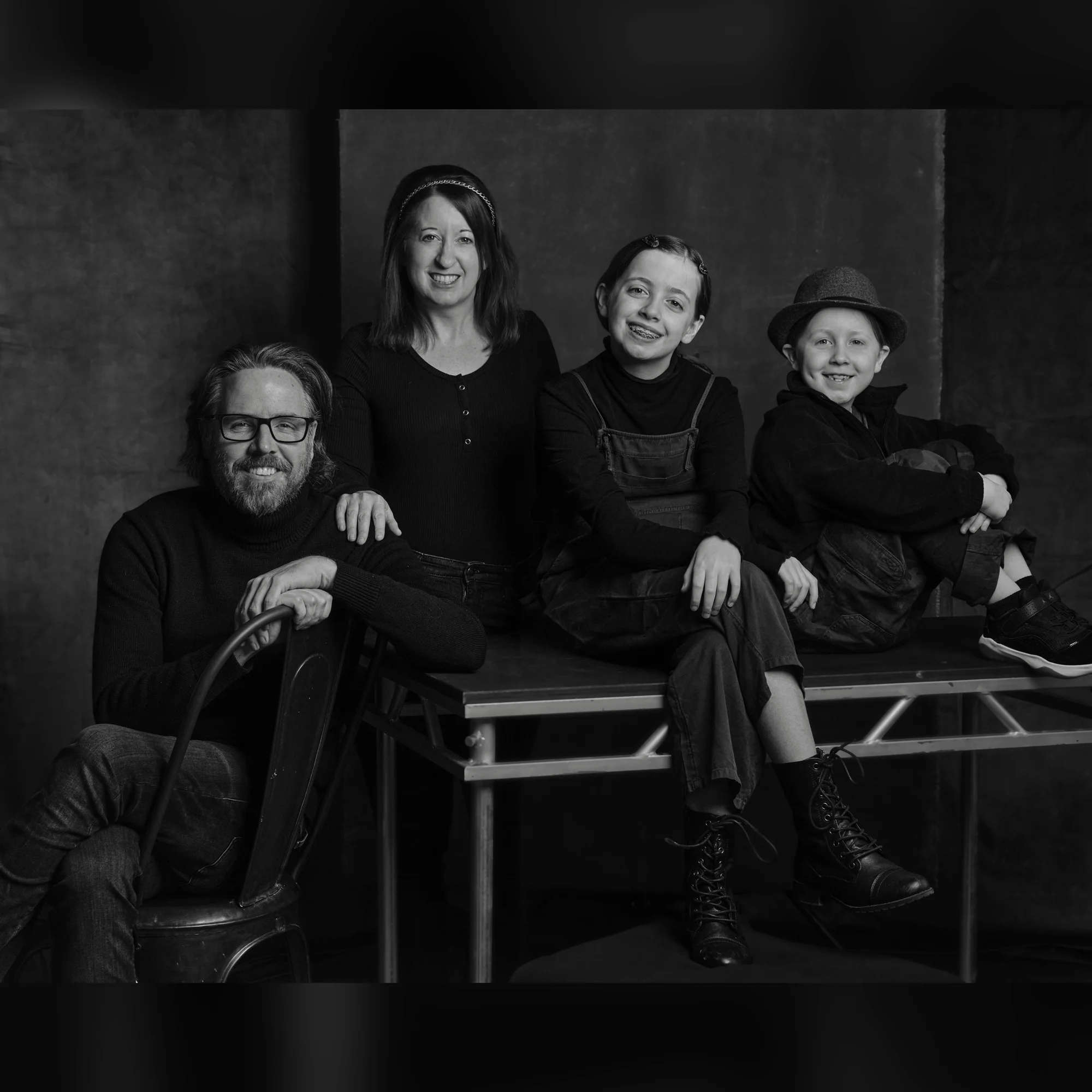 ARE YOU SINGLE?
Meghan and I met while standing up in a wedding together in 2004 and were married in 2009. Our lives were forever changed in 2013 when Layla was born. Norah made her big entrance into the world in 2016 and together, the four of us are the Schacht family also known as "Team Schacht".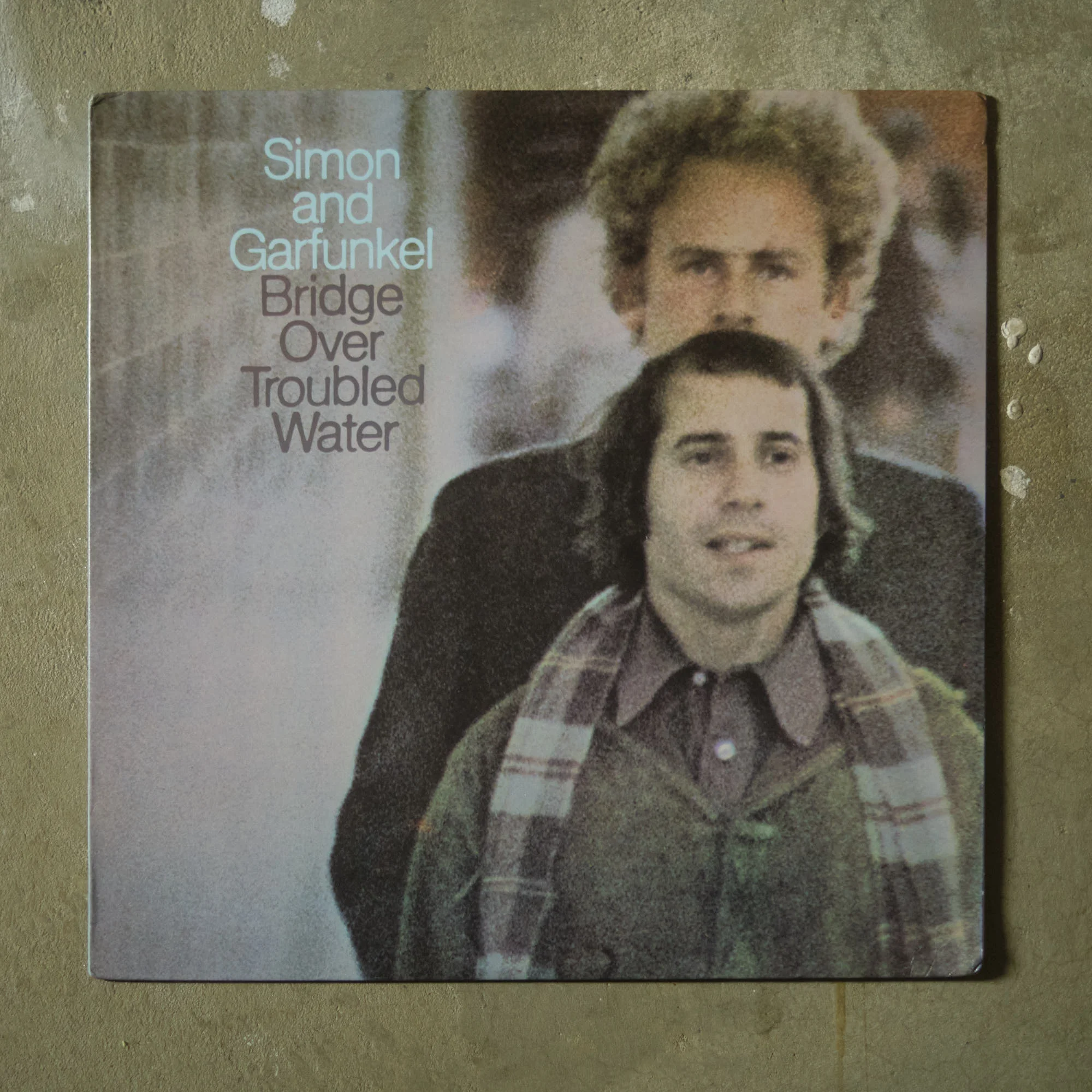 SIMON & GARFUNKEL | BRIDGE OVER TROUBLED WATER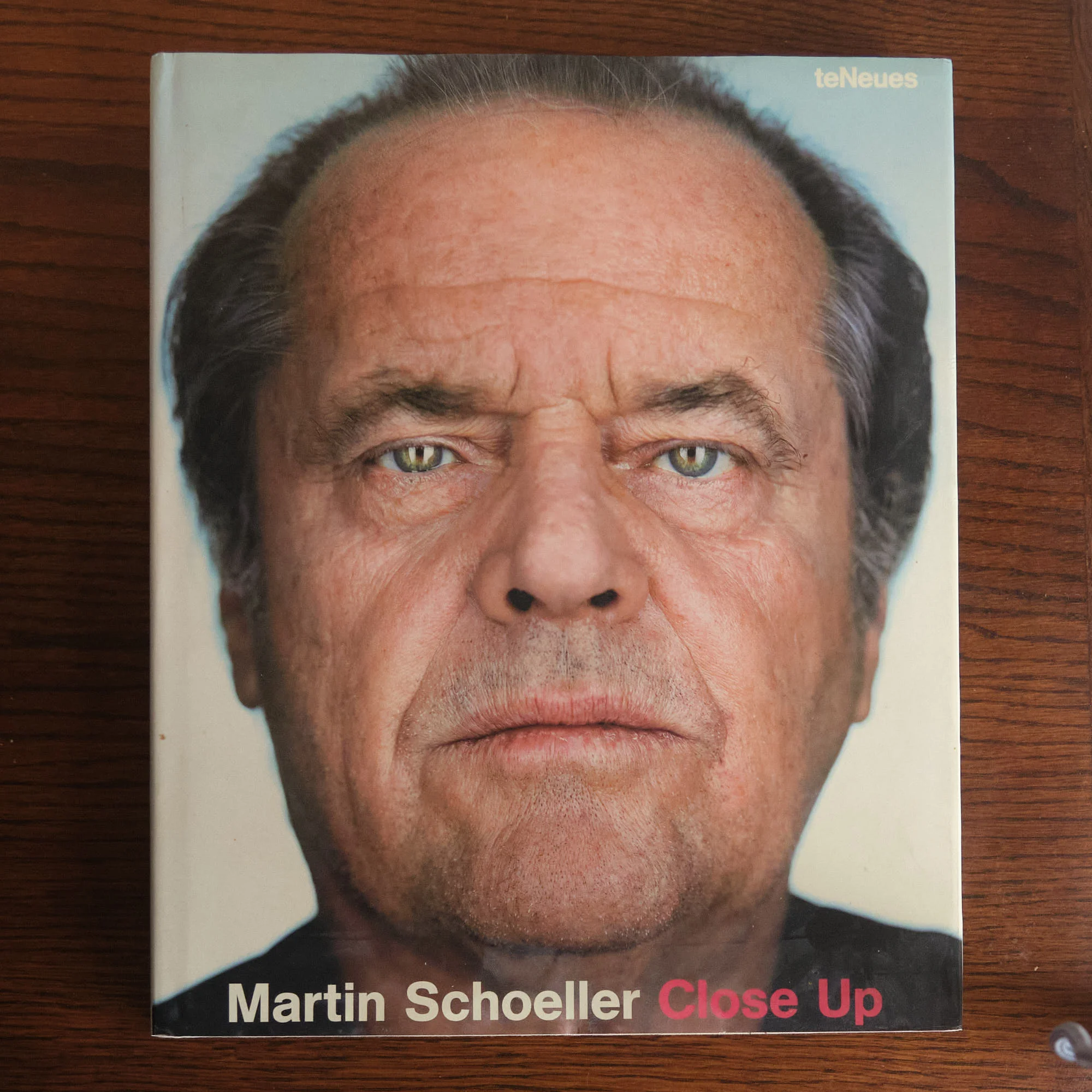 Martin Schoeller | Close Up
The first book of photography I ever purchased and the first photographer I ever really studied or admired. Yes, his photographs aren't always flattering, but it's less about flattery and more about raw honesty.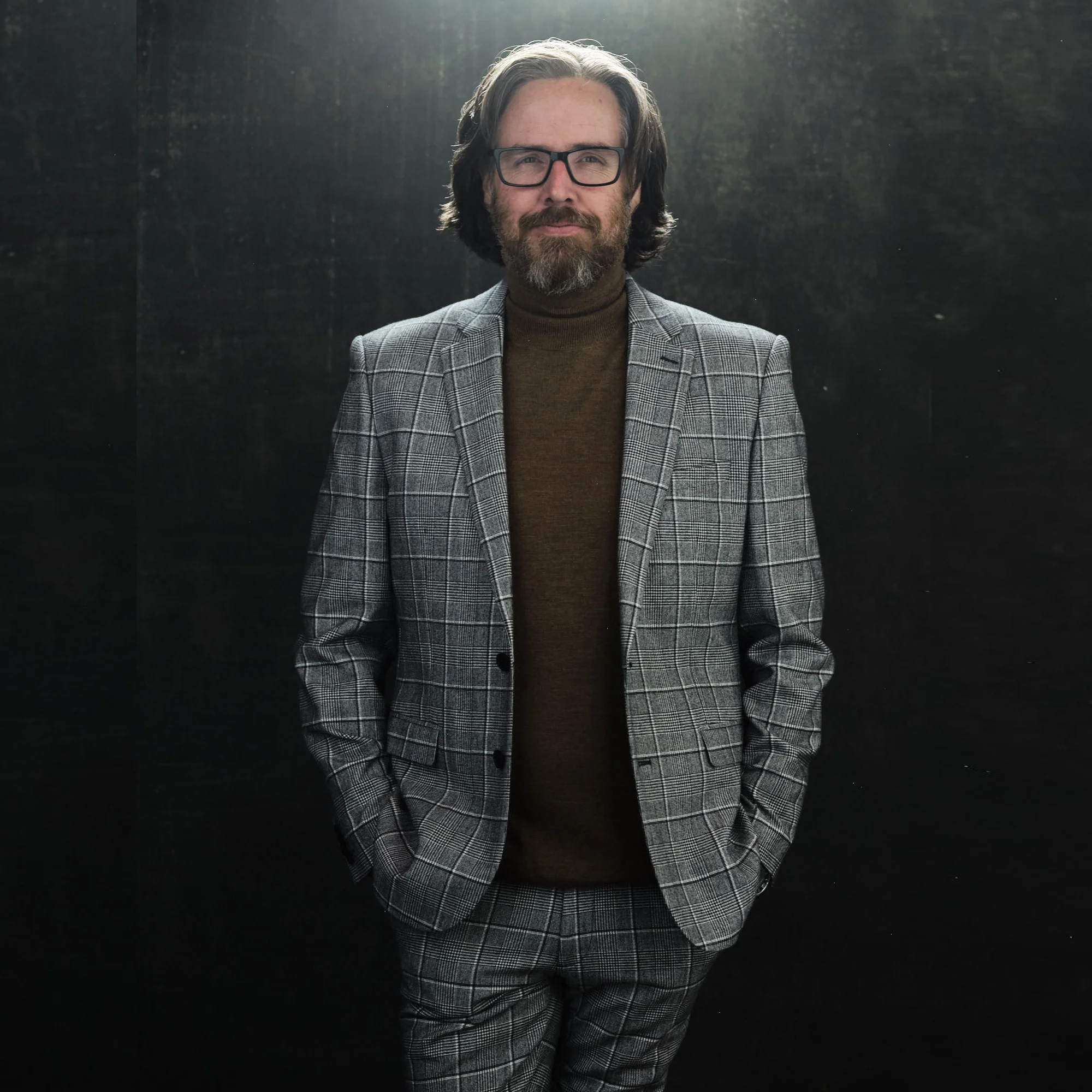 WHAT'S YOUR FAVORITE TV SHOW?
Freaks and Geeks is the greatest television show ever created and it's both a blessing and a curse that it only got one season. One perfectly imperfect season of television that launched the careers of some of the biggest names in Hollywood.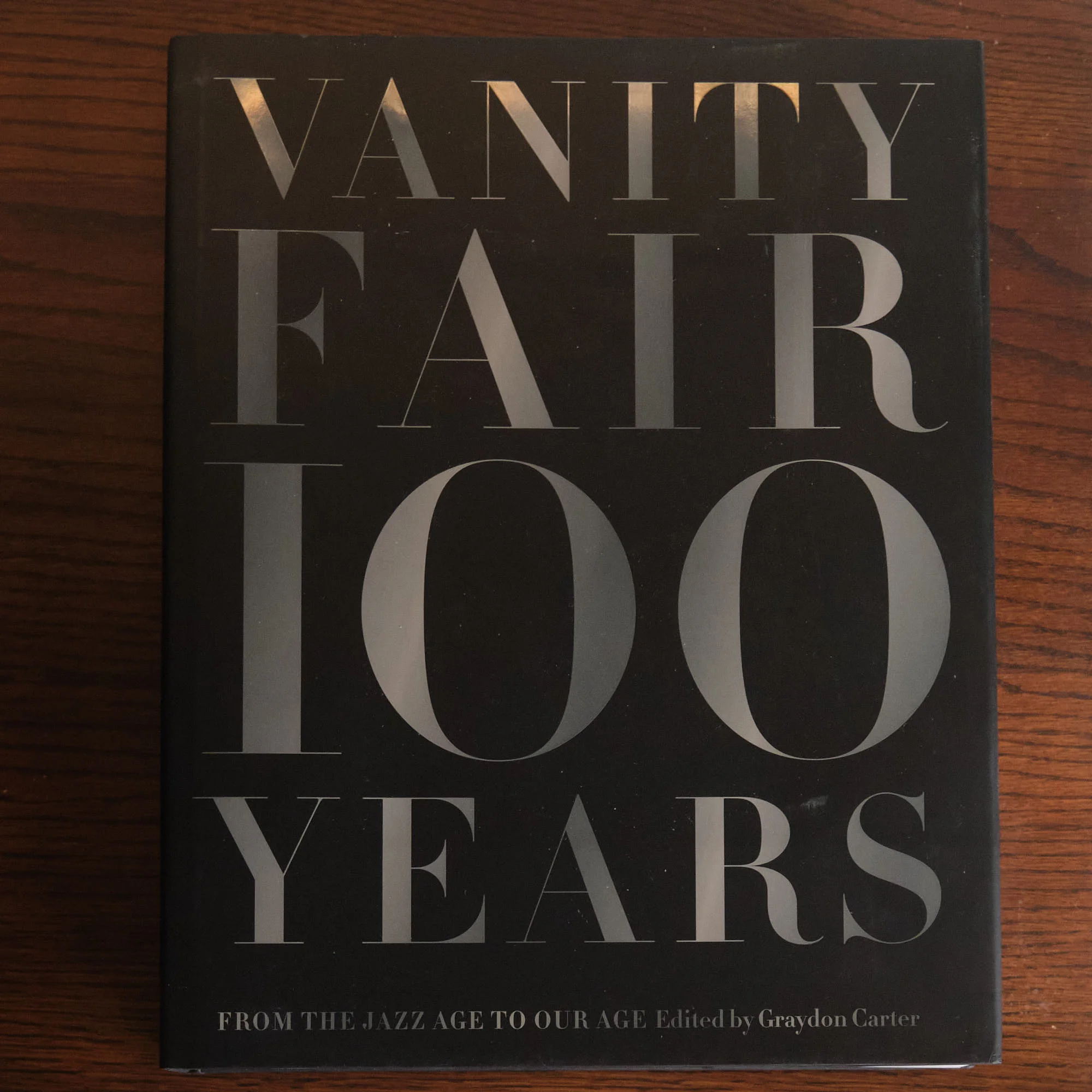 Vanity Fair | 100 Years
Shooting for Vanity Fair is a dream. Not the kind of dream you ever think will come true, but one of those wild dreams that children have when they're young about wanting to be an Astronaut when they grow up. The images featured in Vanity Fair are a constant source of inspiration and this book documents the history of the magazine.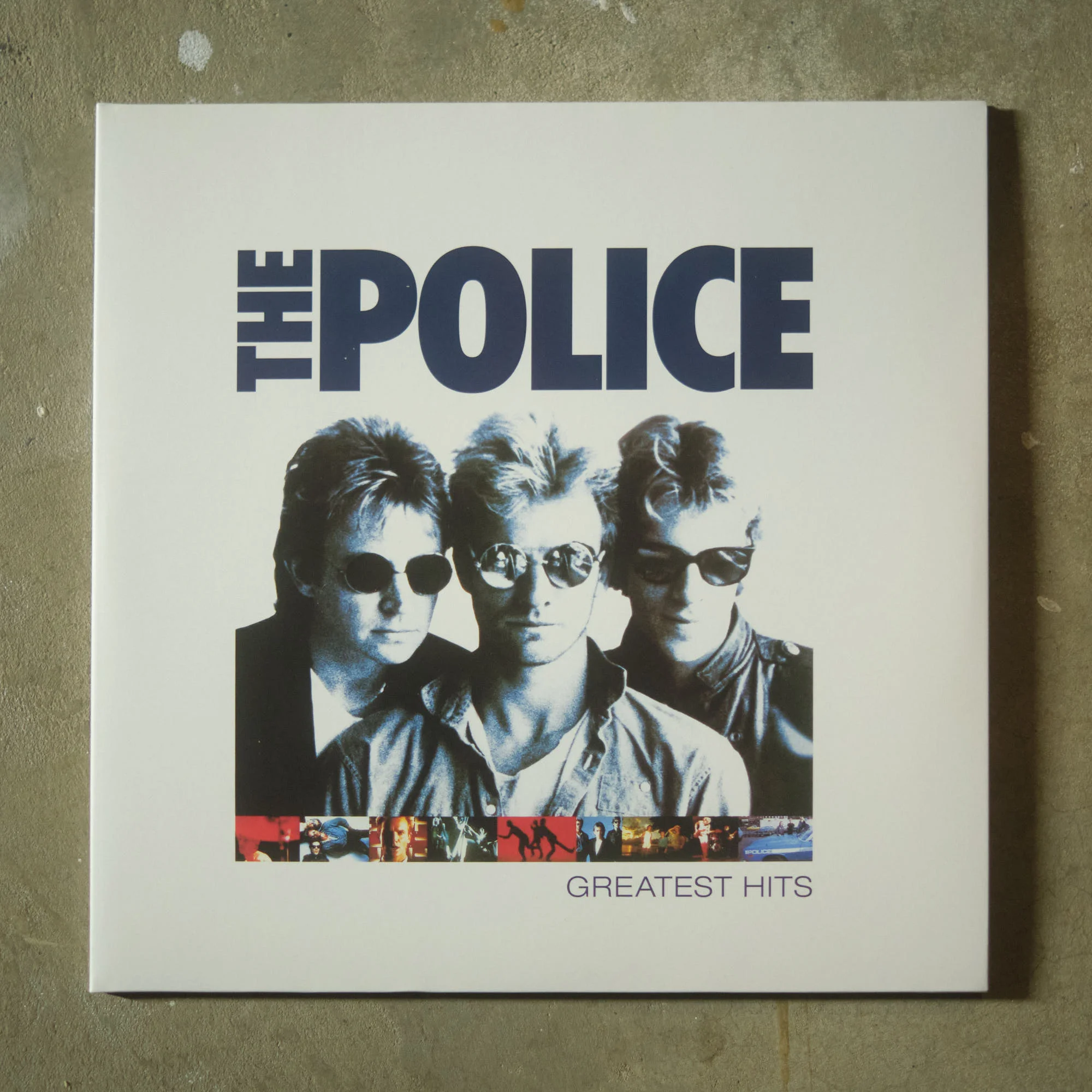 THE POLICE | GREATEST HITS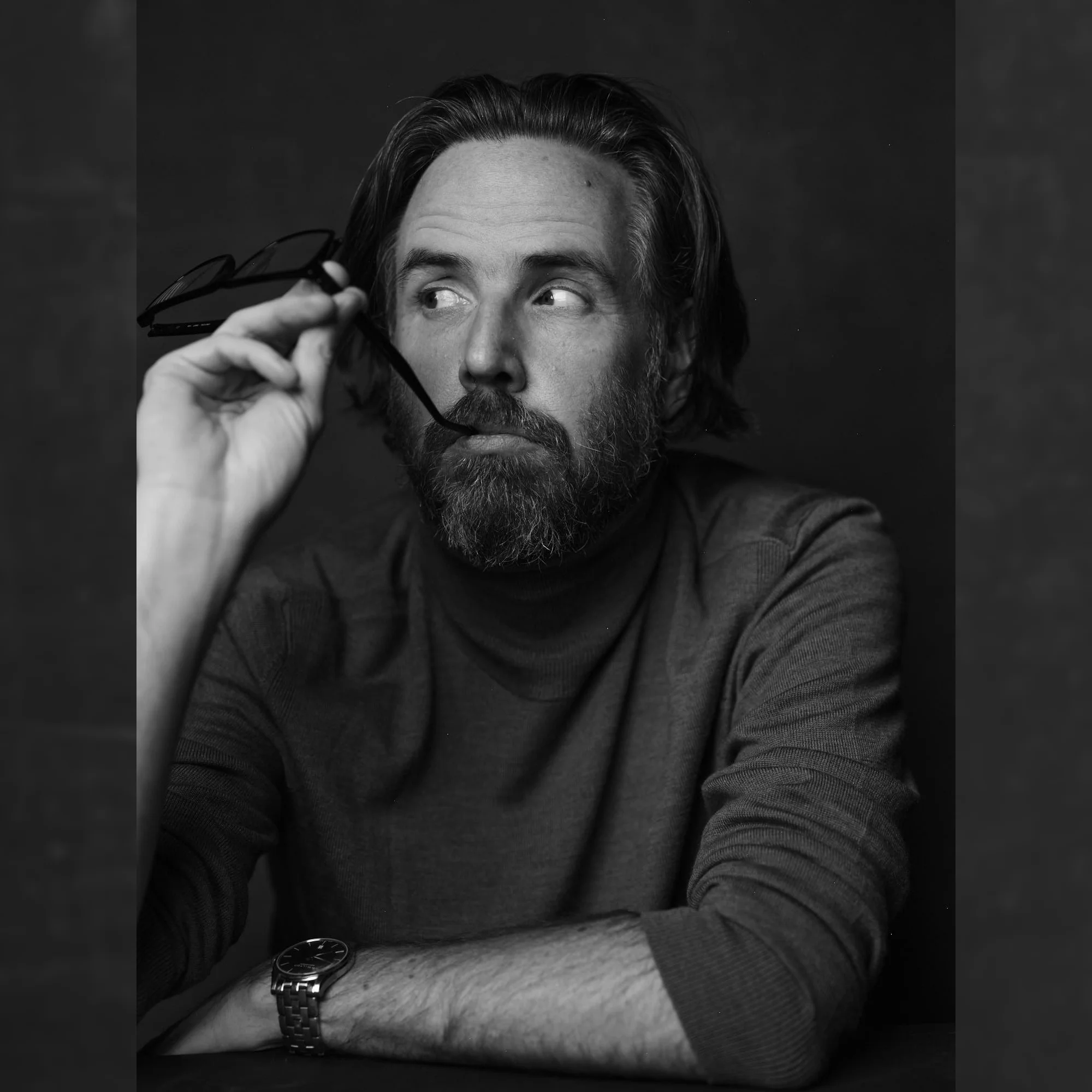 WHAT'S YOUR FAVORITE BOOK?
I'm not sure what happened when I was growing up, but I never caught the reading bug. I consume a lot of information on the internet, but the whole idea of sitting and reading an analog book makes me sleepy. There are only a handful of books I've read and really enjoyed reading. I'm going to give this one to Jack Kerouac's "On The Road." His spastic, stream of conscience writing style, resonated with the way my brain works.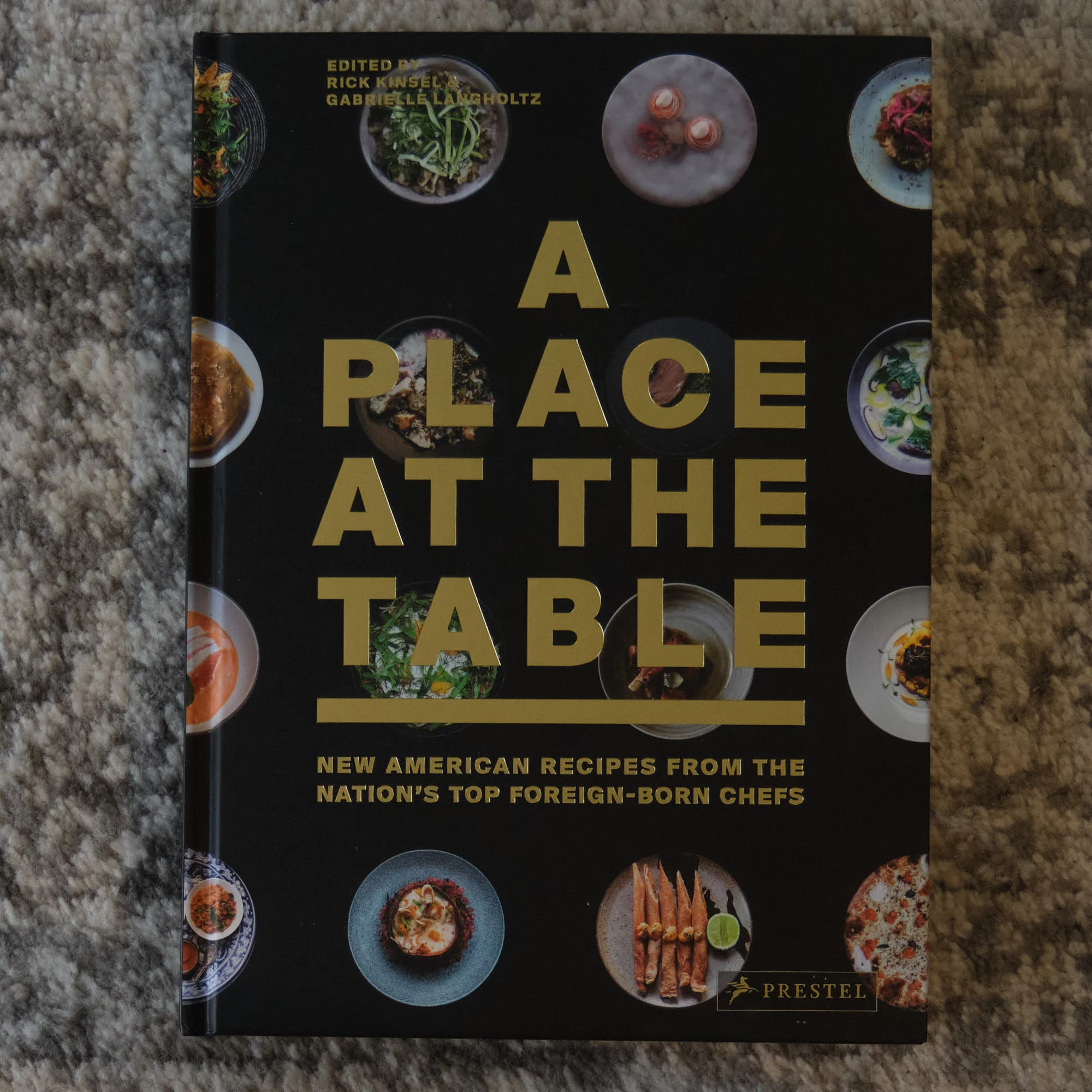 A Place at the Table | Vilcek Foundation
One of a few odd ducks in my library, this book shares the stories of some of America's greatest immigrant chefs and thanks to my friend and mentor Peter Hurley, the majority of the images in this book were created by photographers that I consider to be close friends. I assisted Peter on the shoot that took place in Chicago featuring local chef Thai Dang at his restaurant HaiSous.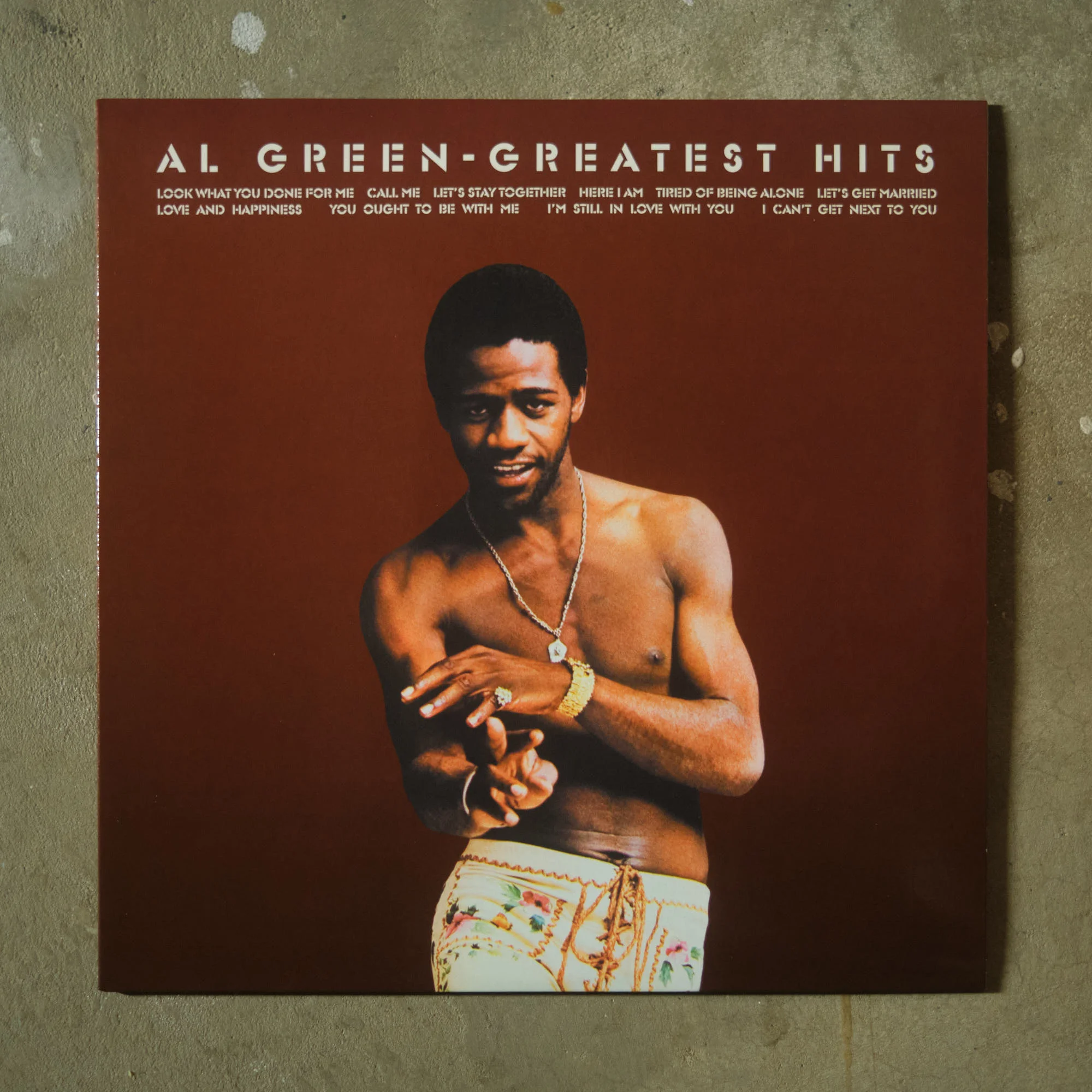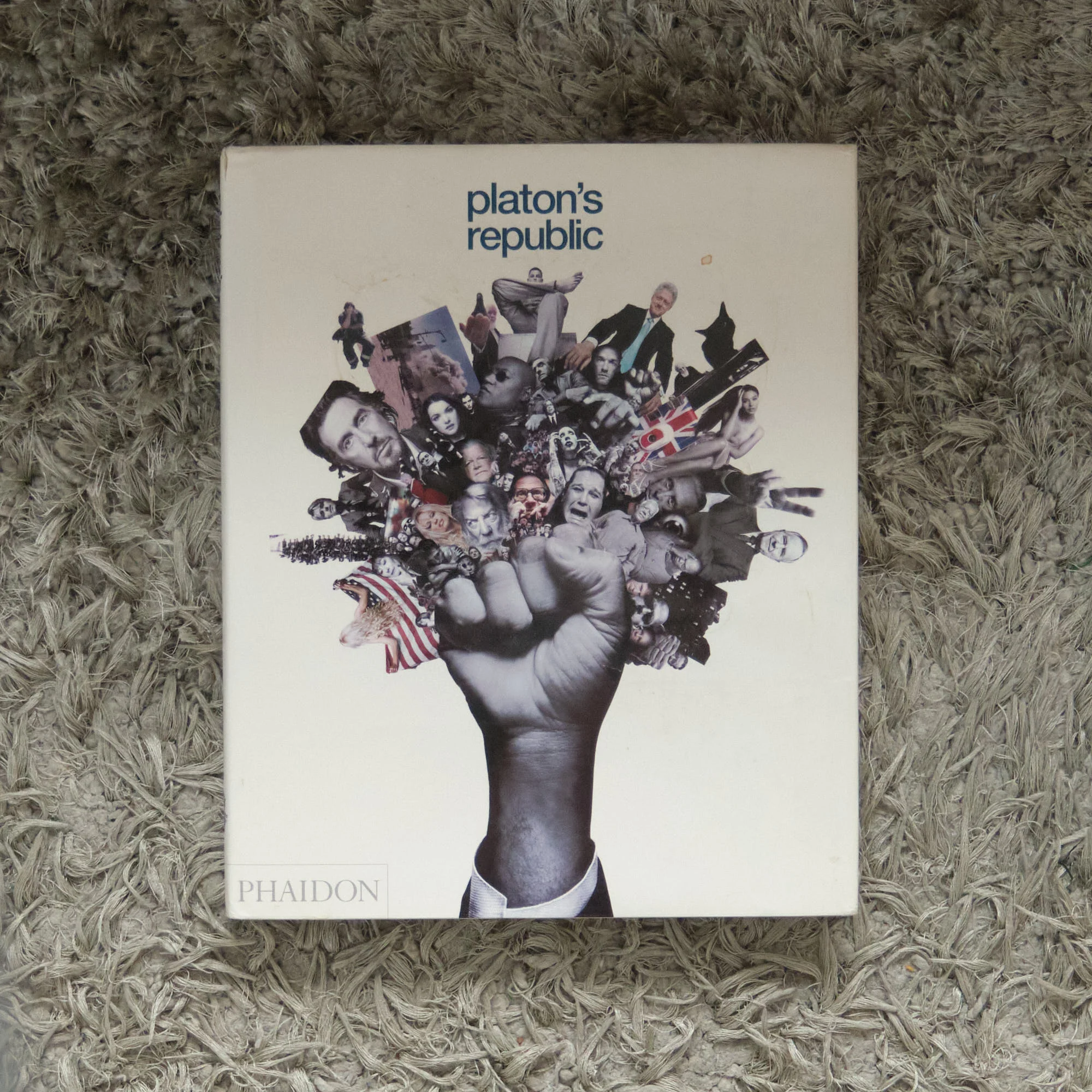 Platon | Platon's Republic
In 2019 I had the opportunity to see Platon give a lecture in Northwest Indiana. If you're not familiar with Platon or his work, check out his episode in the Netflix documentary series, Abstract. Platon is an amazing story teller and he's photographed some of these most powerful people in the world. His lecture was inspiring and his work is as well.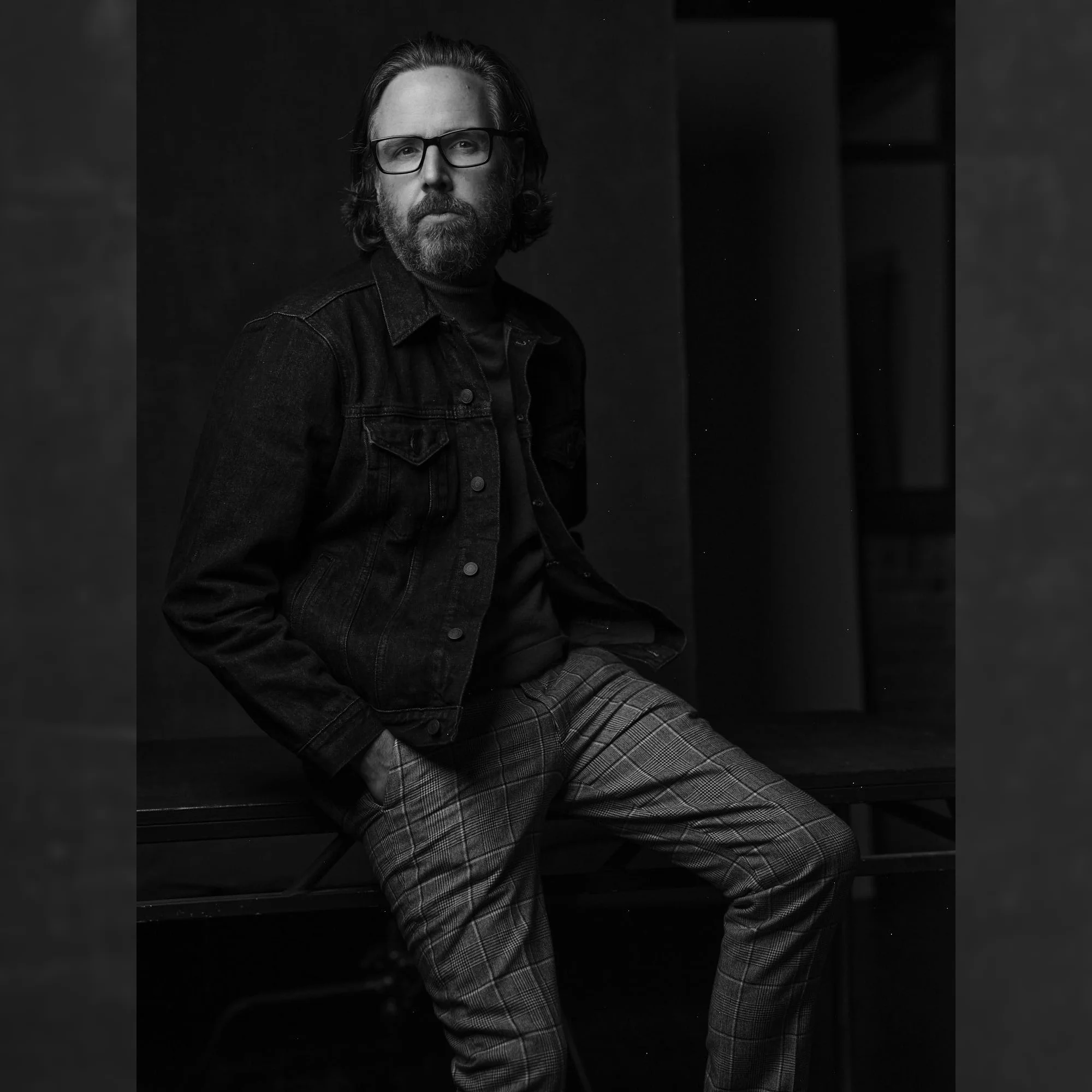 WHAT'S YOUR FAVORITE MOVIE?
How does one honestly answer this question? I'm a sucker for a great soundtrack so I love most Cameron Crow movies. Almost Famous stands out. I love how La La Land balanced song and dance without forsaking the story and also managing to incorporate some amazing camera work. Speaking of camera work... BIRDMAN! I love a good franchise too. From Harry Potter, to Star Wars, to the Marvel cinematic Universe. I love movies. I can't answer this question.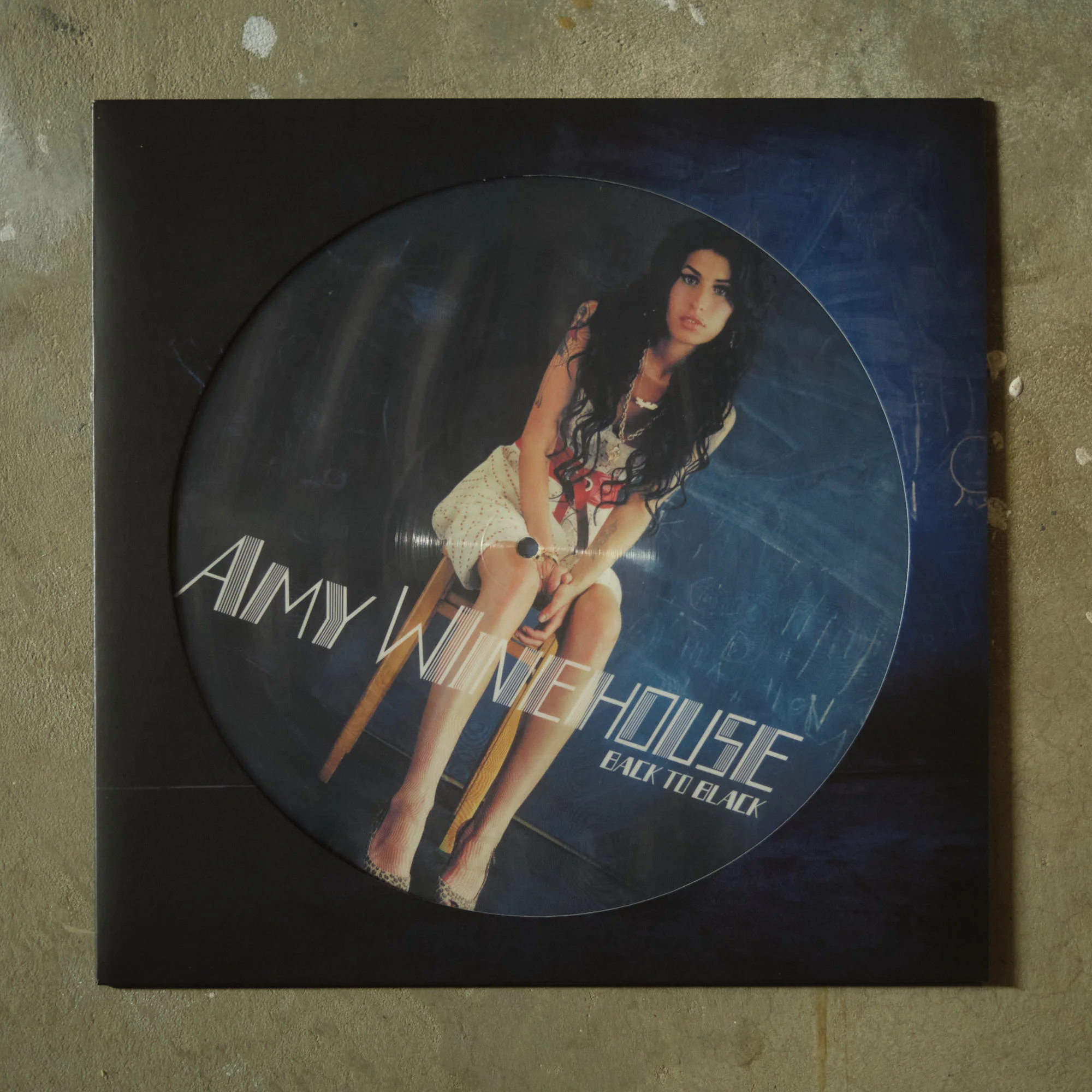 AMY WINEHOUSE | BACK TO BLACK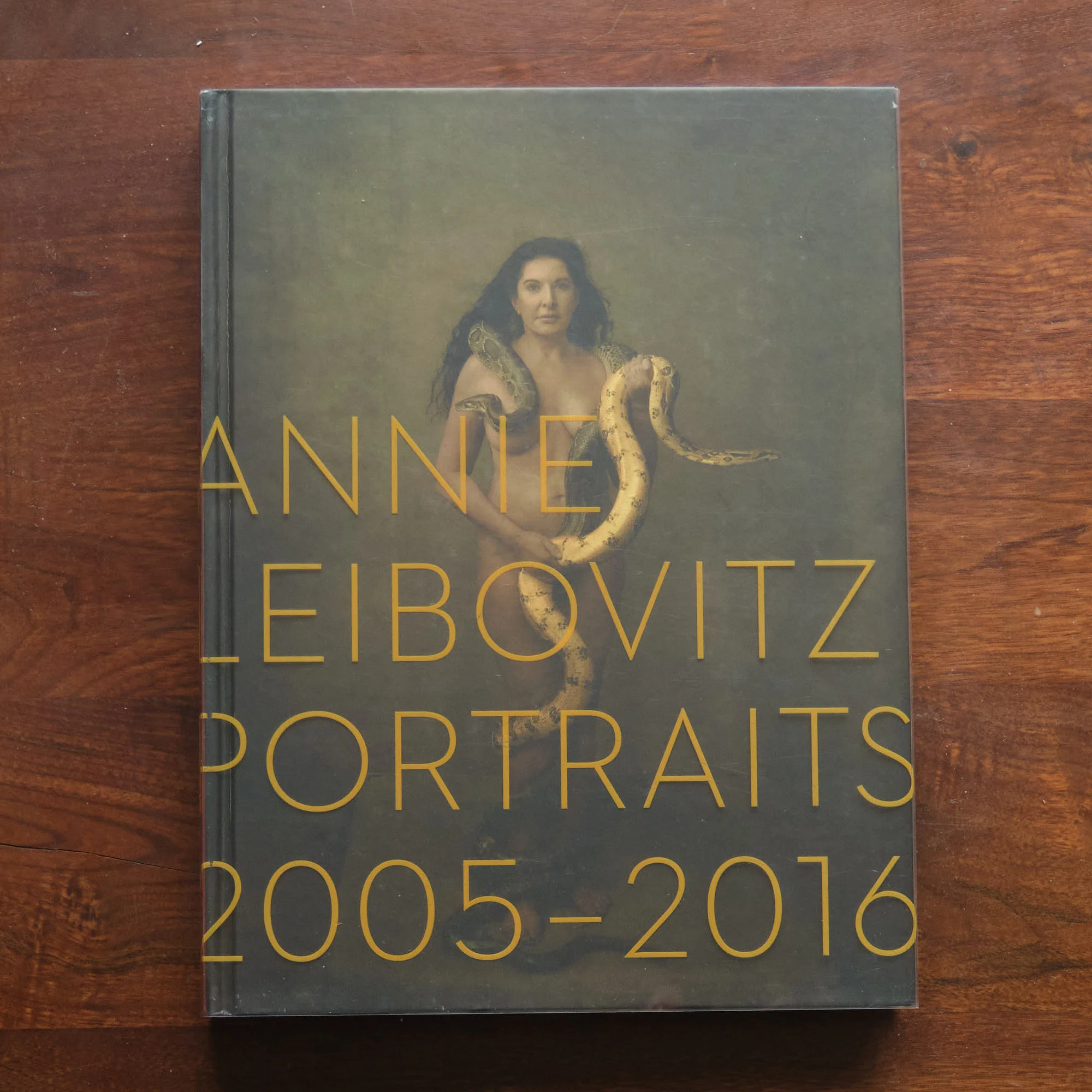 Annie Leibovitz | Portraits
It's difficult to underscore just how influential Annie Leibovitz has been on my photography. Her use of color and light makes her images immediately recognizable. I love that that I can almost always identify one of her photographs without having to check to see who made the picture. That level of consistency is something I strive for in my own work. The photography in this book is nothing short of breathtaking and I refer to it often when trying to breathe new life into my portfolio.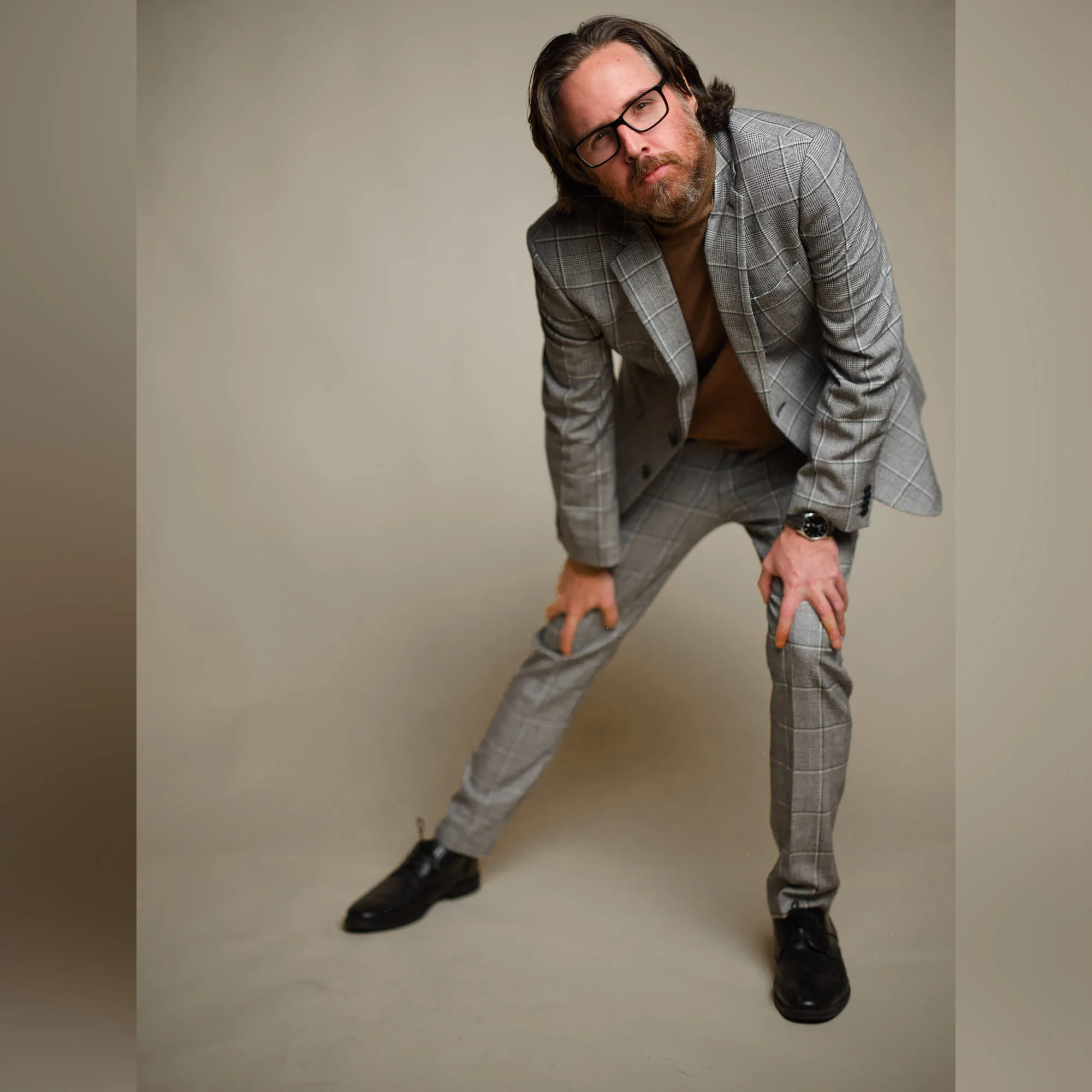 WHAT'S THE BEST MEAL YOU'VE EVER HAD?
For my 30th birthday, my wife and I went to Alinea. It's got 3 Michelin stars and it's located here in Chicago. If I'm being honest, we went and grabbed burgers after our 20+ course meal, but that's beside the point. Alinea was an experience, much in the same way I think of my headshot sessions. Interesting flavors, amazing service, and true showmanship. One of my favorite memories of all time.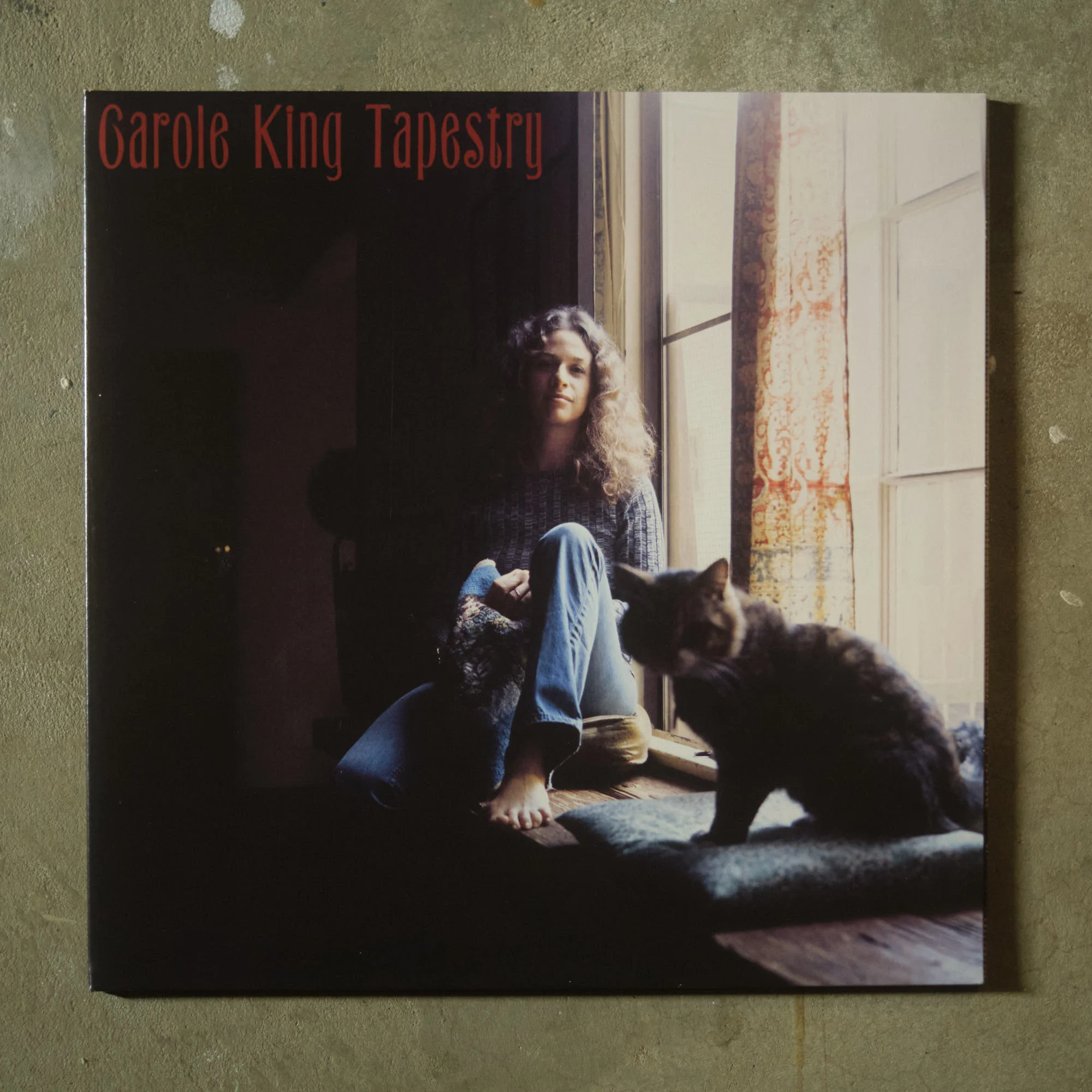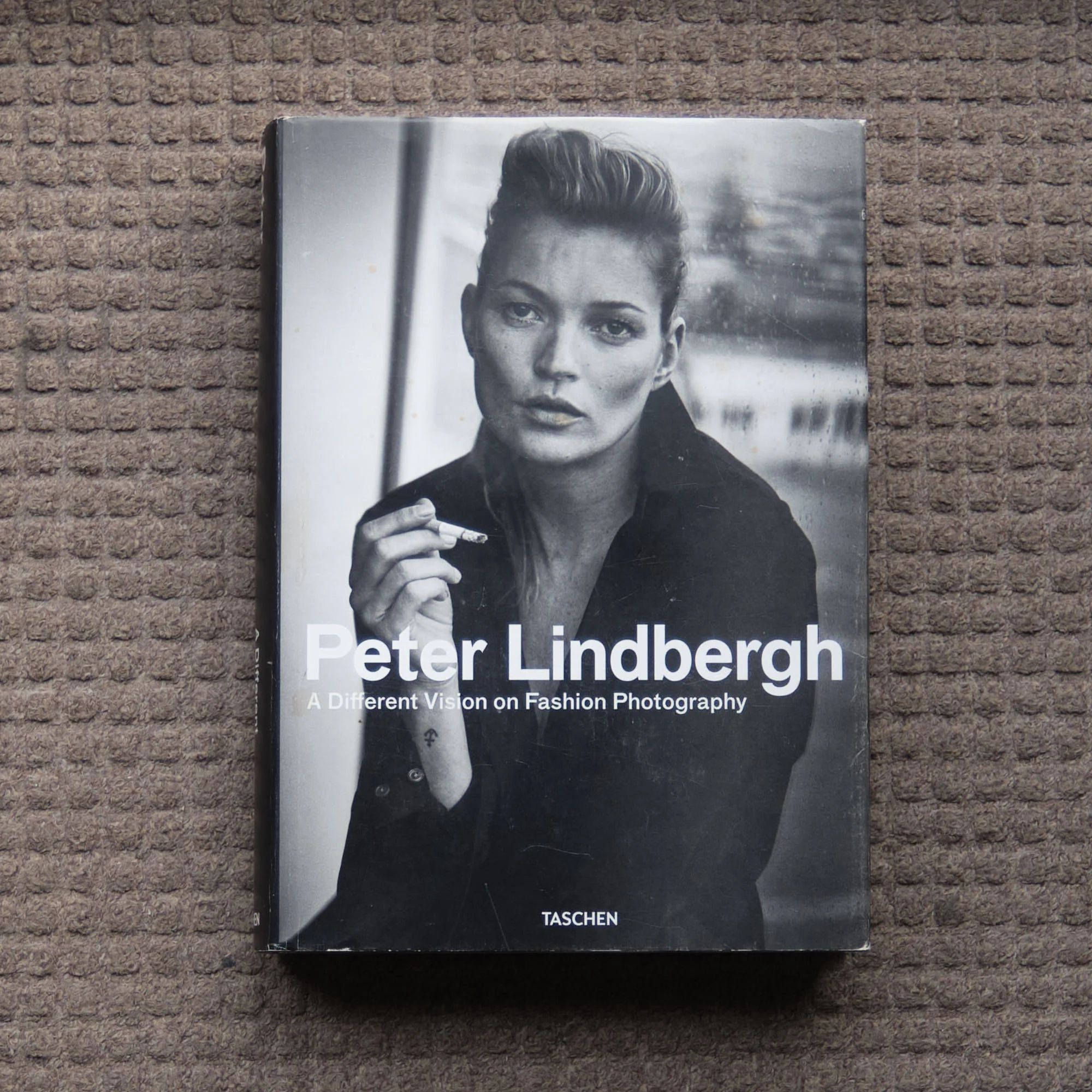 Peter Lindbergh | A Different Vision
The late Peter Lindbergh revolutionized fashion photography by blurring the lines between portraiture and fashion photography. What I love most about the work of Peter Lindbergh is his commitment to realism. Nothing is over retouched or over polished. Everything about his work is perfectly imperfect and I love it. Whenever I'm shooting in black and white I channel my inner Peter Lindbergh and it's during those moments that I feel like I'm at my best.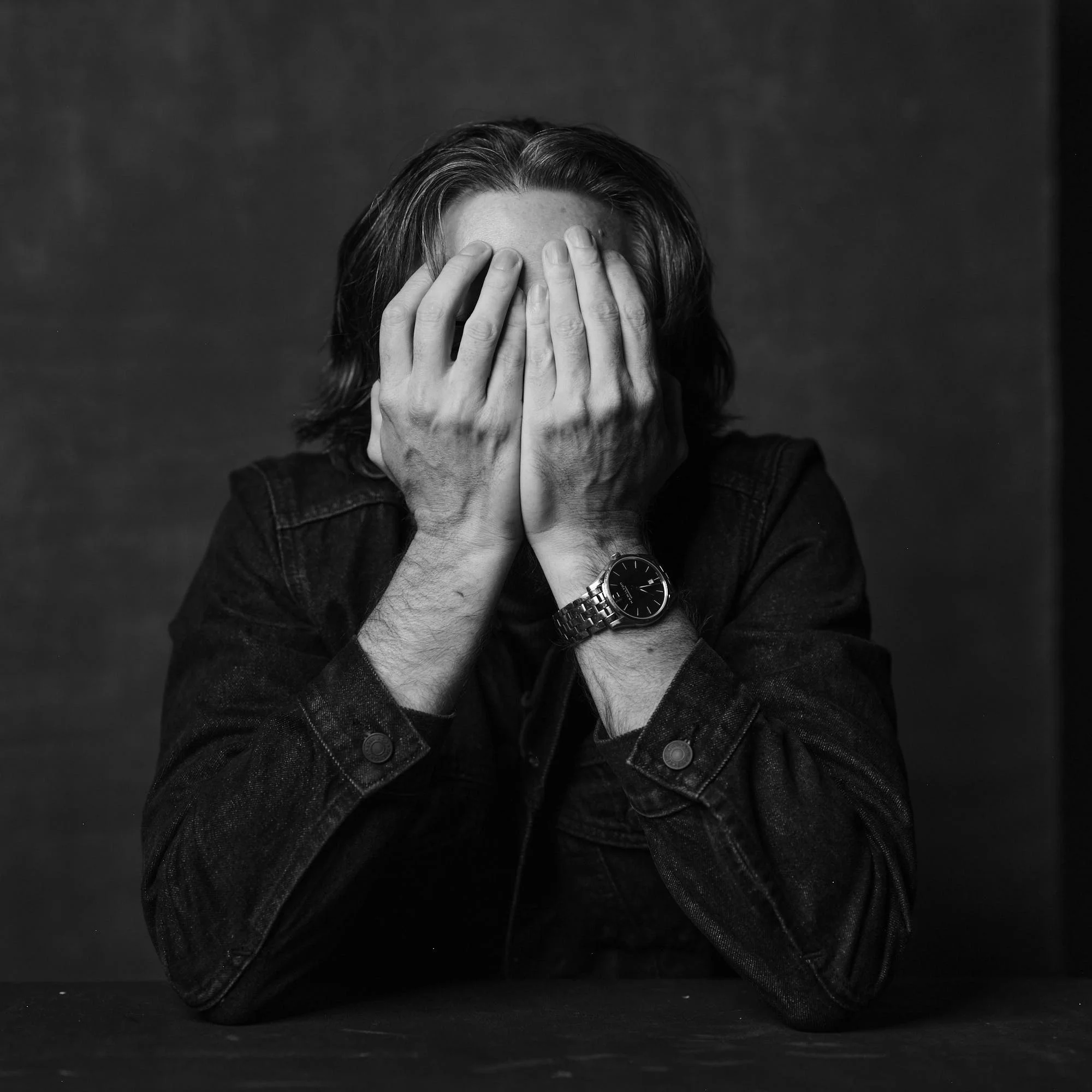 DESCRIBE YOUR IDEAL VACATION
I've never been much for vacations. Sitting on a beach or at a pool just aren't my thing, but over the years, I've gotten into getting off of the grid and going on adventures. That said, my ideal vacation involves hiking, maybe stand up paddle boarding or horseback riding, sitting around a fire, and looking at mountains.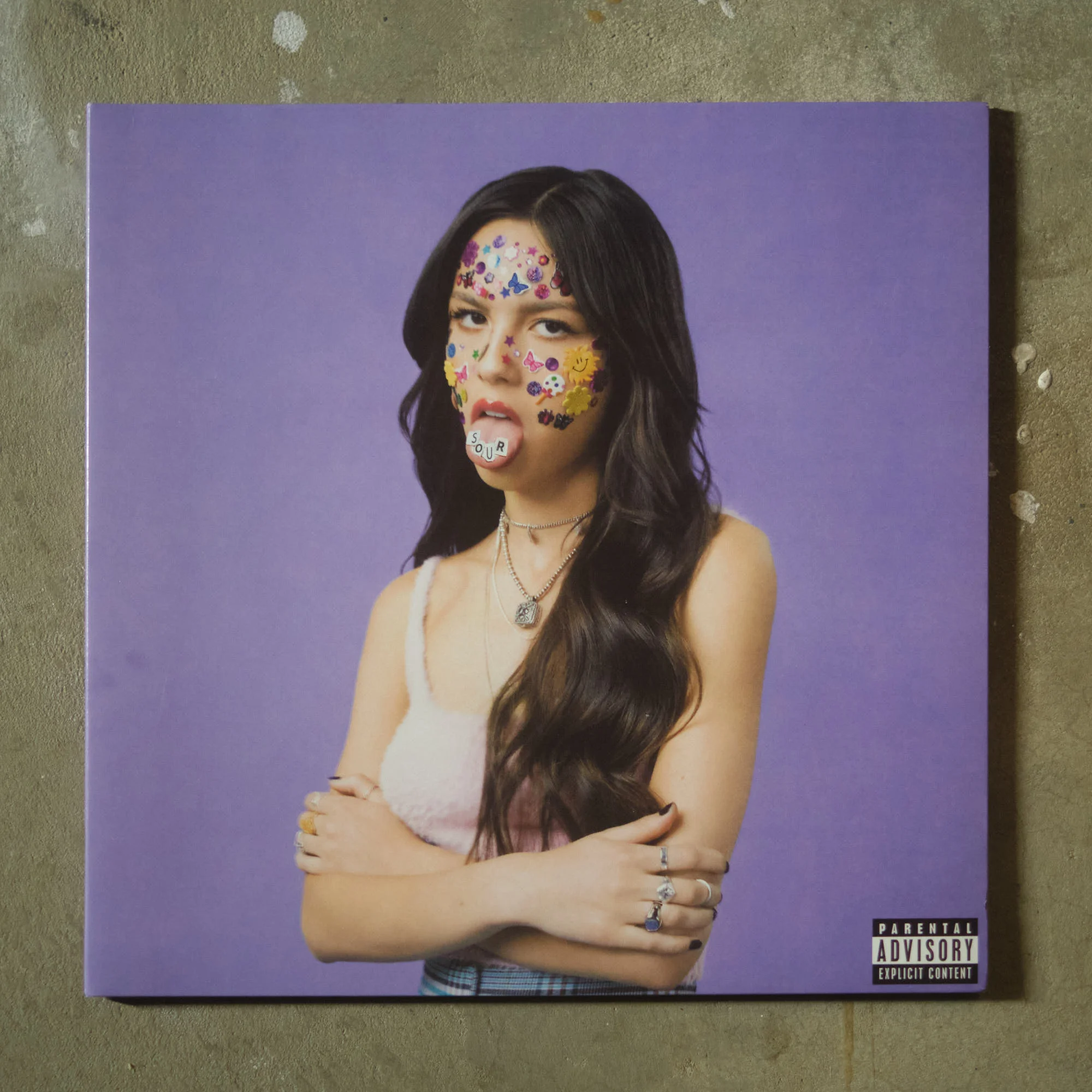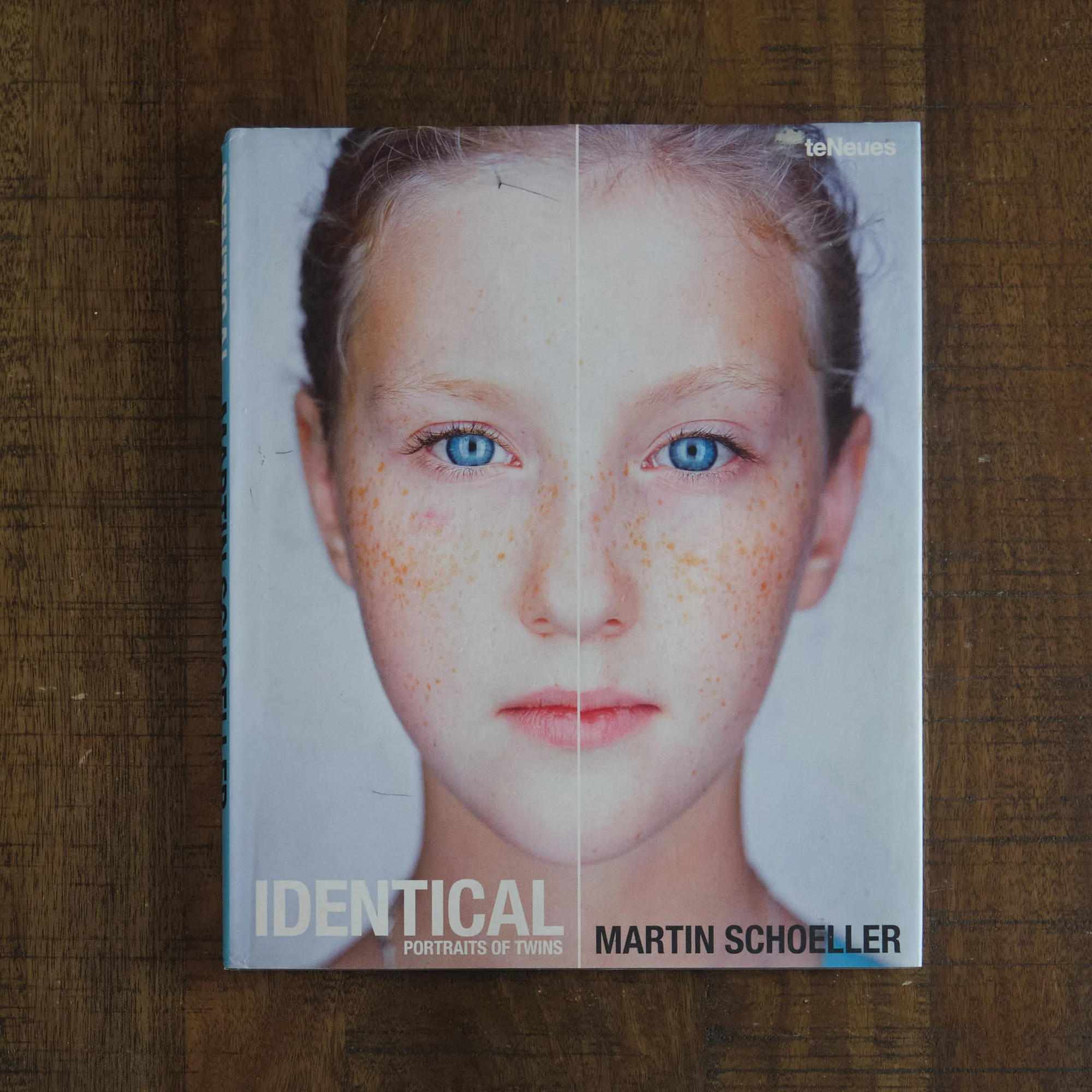 Martin Schoeller | Identical
This book is for people who obsess about facial characteristics (guilty as charged). Schoeller photographs twins, triplets, and even some quadruplets. He shoots them each in the same style which gives the reader a very unique opportunity to observe how very small differences can make a large impact on someones appearance. His style being somewhat clinical in nature fuels the geek in me. Maybe not as much fun as some of his more celebrity-centric books, but fascinating none the less.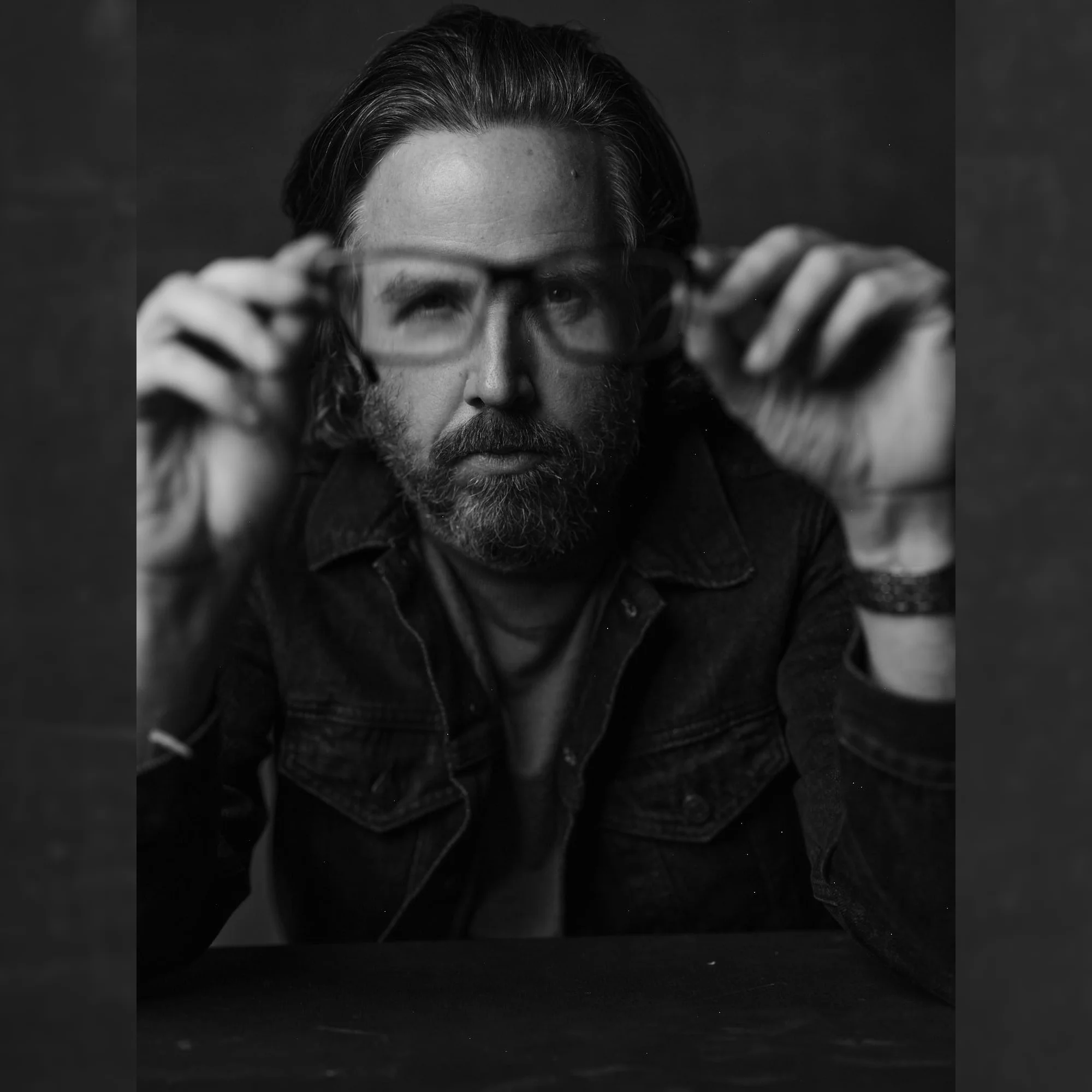 WHY PHOTOGRAPHY?
As a kid I loved to draw, in high school I learned to paint, and for as long as I can remember I've been interested in art, but I never really considered it a viable career path. After college, I tried a few traditional jobs that just weren't a good fit. I never felt particularly fulfilled doing anything other than art. Photography became my side hustle in 2009 and I opened my Fulton Market studio in 2010.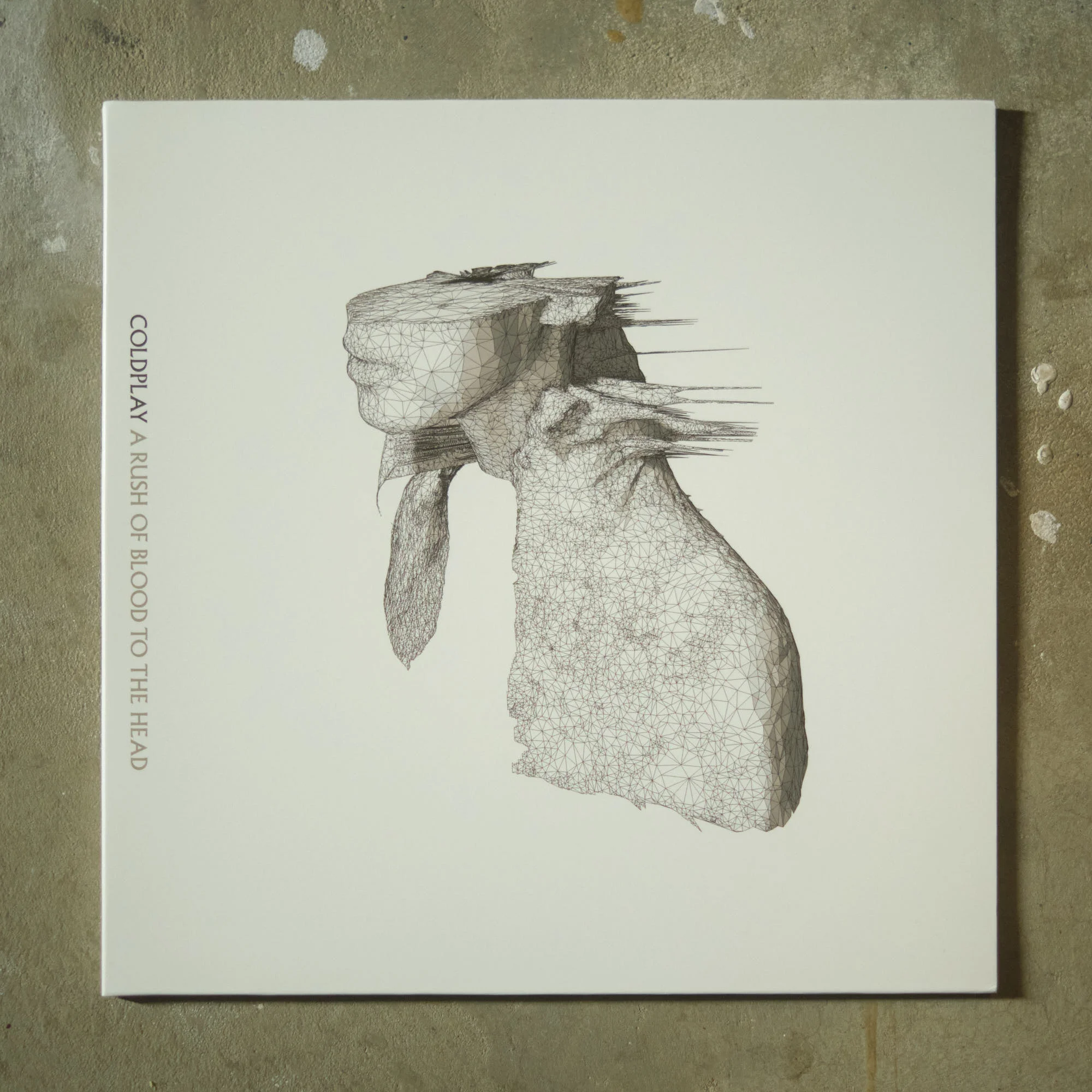 COLDPLAY | RUSH OF BLOOD TO THE HEAD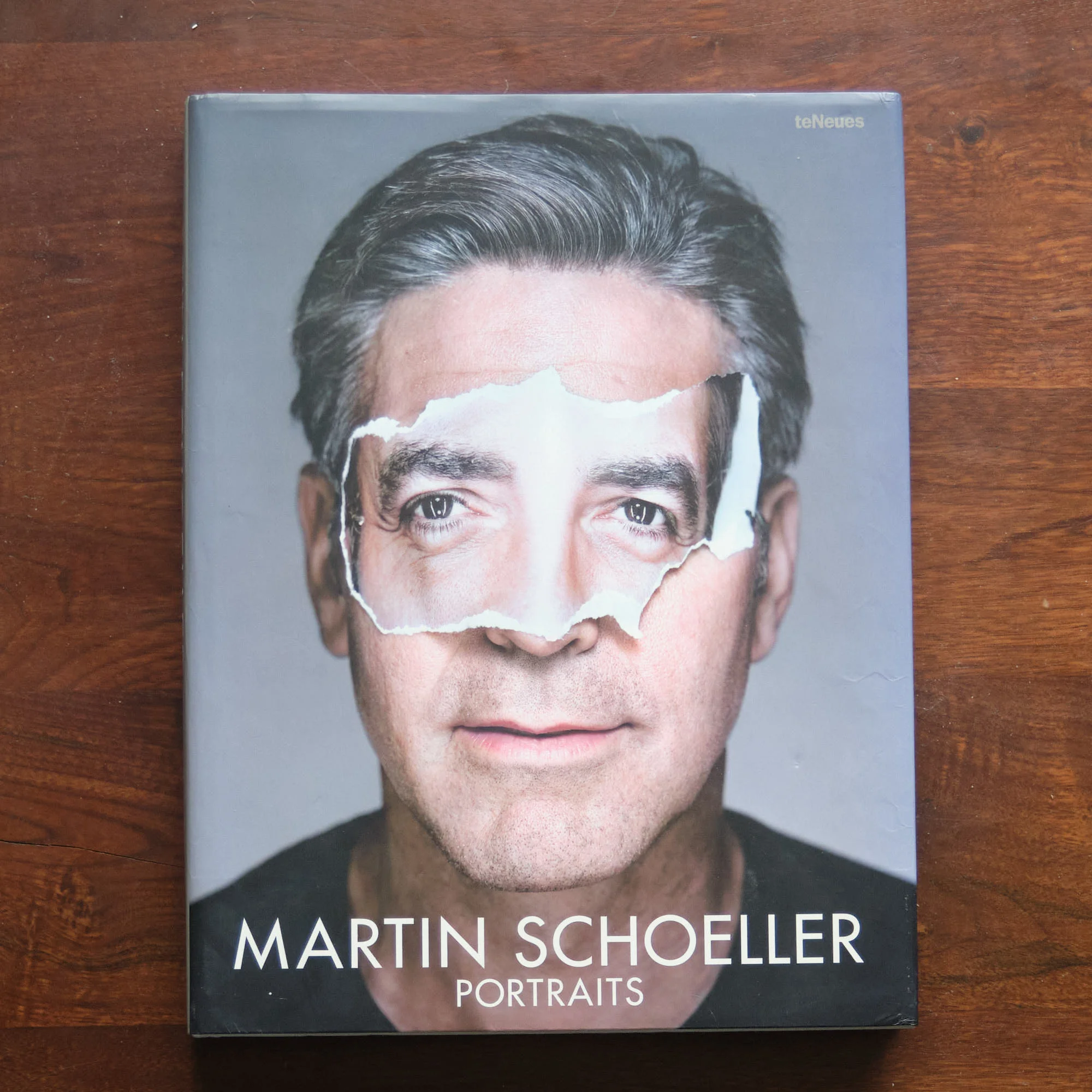 Martin Schoeller | Portraits
This is my favorite Schoeller book. Most people know Martin for his close up portraits, but in this book he takes a step back and adds more characters to the stories. A lot of people think of him as a bit of one trick pony, and all of those people are wrong. Schoeller has a fantastic sense of humor, and it's on display in this book for the world to see.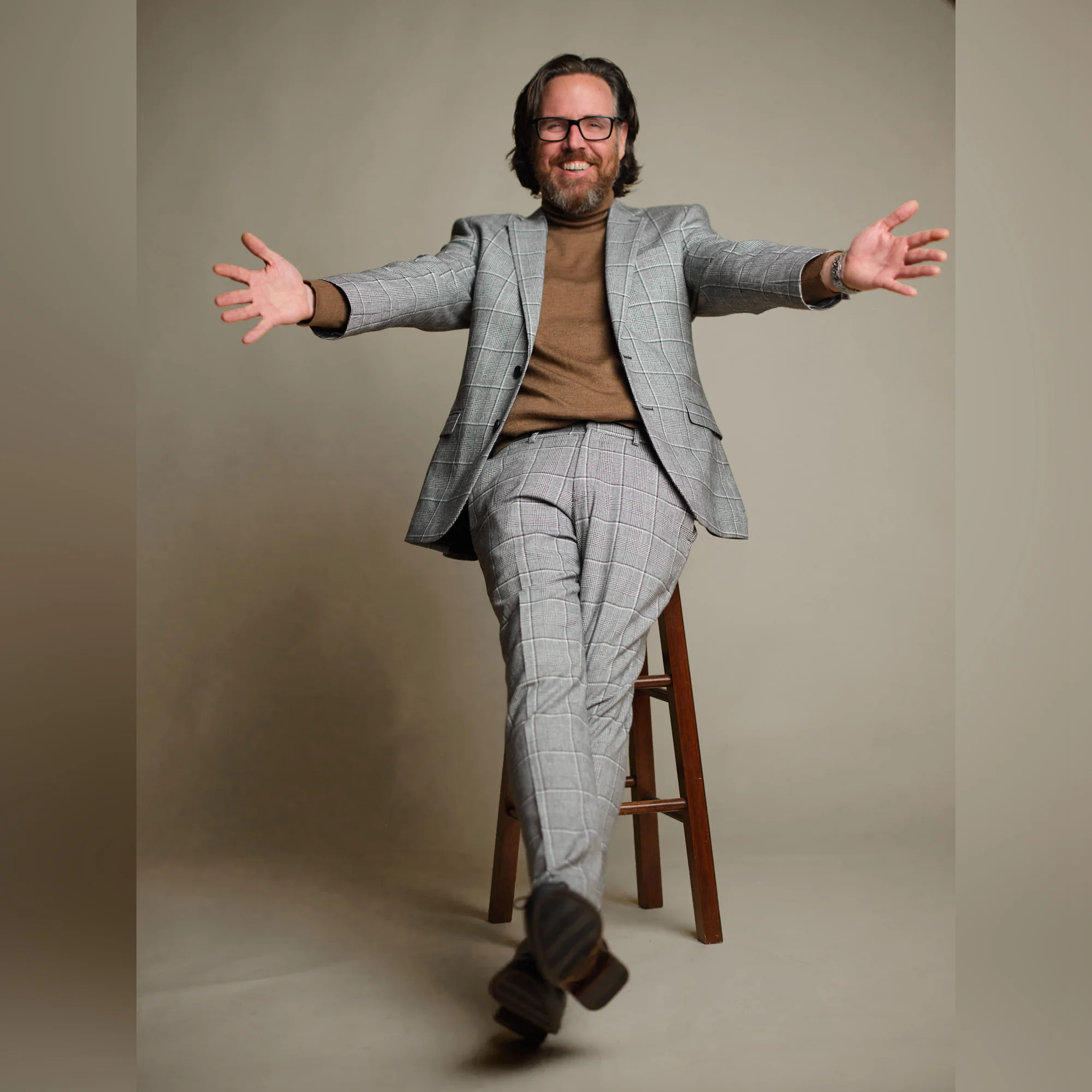 ELVIS OR THE BEATLES?
According to Quentin Tarantino, there are two types of people in this world. Elvis people and Beatles people. As I was growing up, my Dad was a big Elvis guy, which I think made me choose the Beatles. There's this book called "The Walrus was Paul" about the mysterious death of Paul McCartney that really hooked me. The book forced me to listen to the music for clues, and I've been a fan of both the Beatles and creative marketing ever since.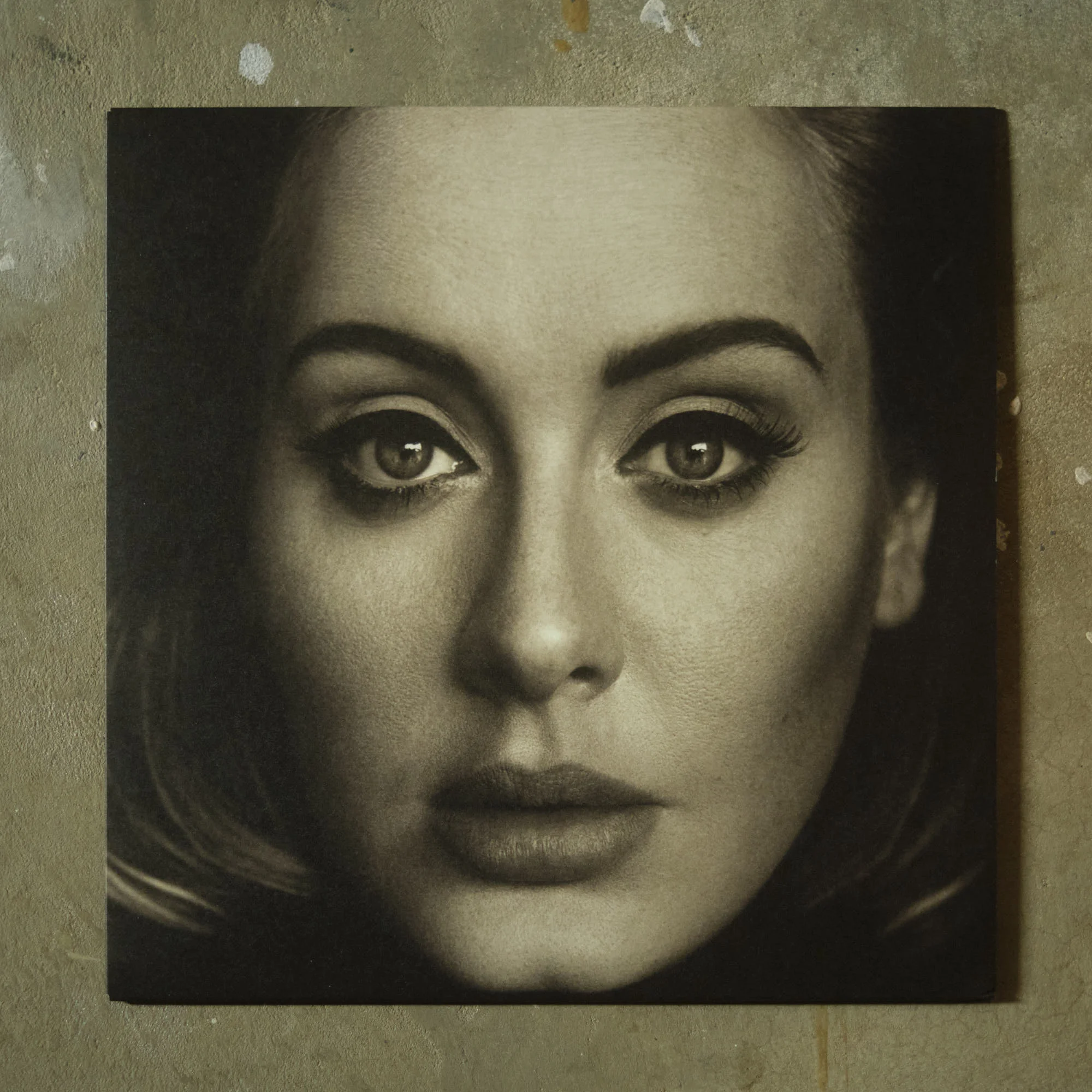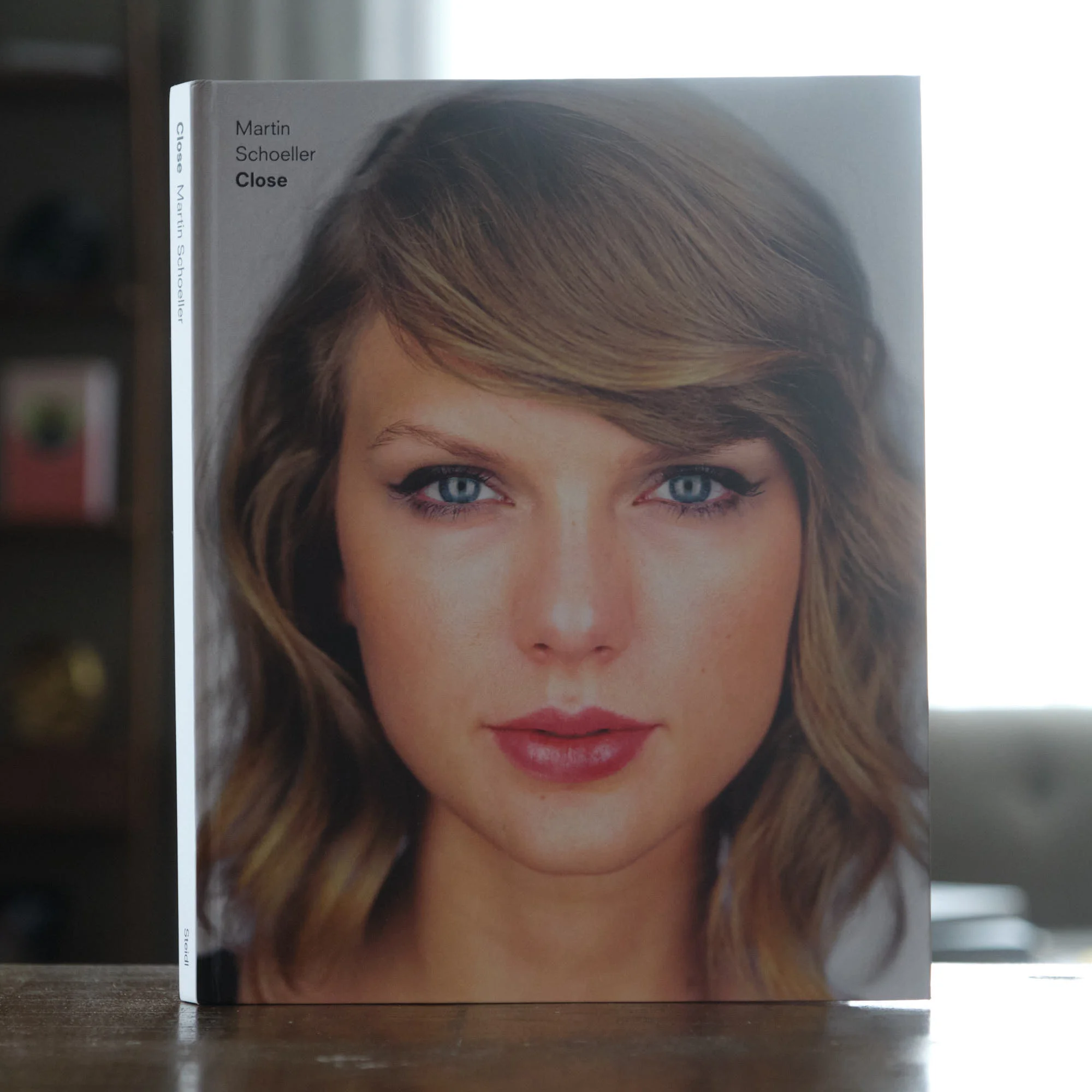 Martin Schoeller | Close
This book is a lot like Schoeller's other book, Close Up. The one with Jack Nicholson on the cover. Close Up went out of print years ago and rather than doing a re-print Schoeller made a sequel. More uncomfortably close pictures of celebrity faces. These books make amazing coffee table books meaning there's always one sitting out in my house to thumb through. They're great conversation starters.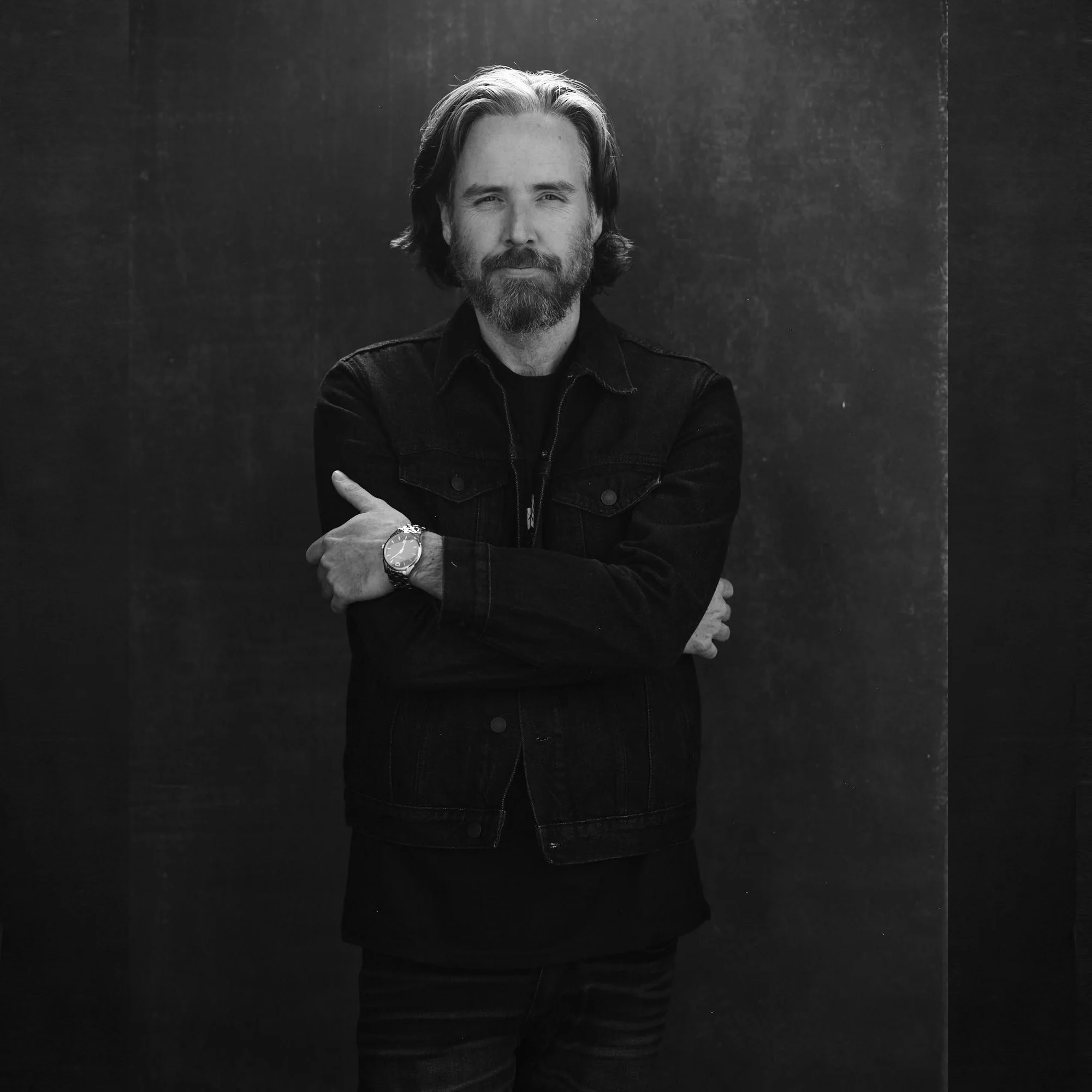 COLOR OR BLACK AND WHITE?
As much as I love to play with color, if I had to choose... it's going to be black and white. I think it's a contrast thing. I just love the way that you can push the contrast in a black and white image to levels that can't be achieved in a color image.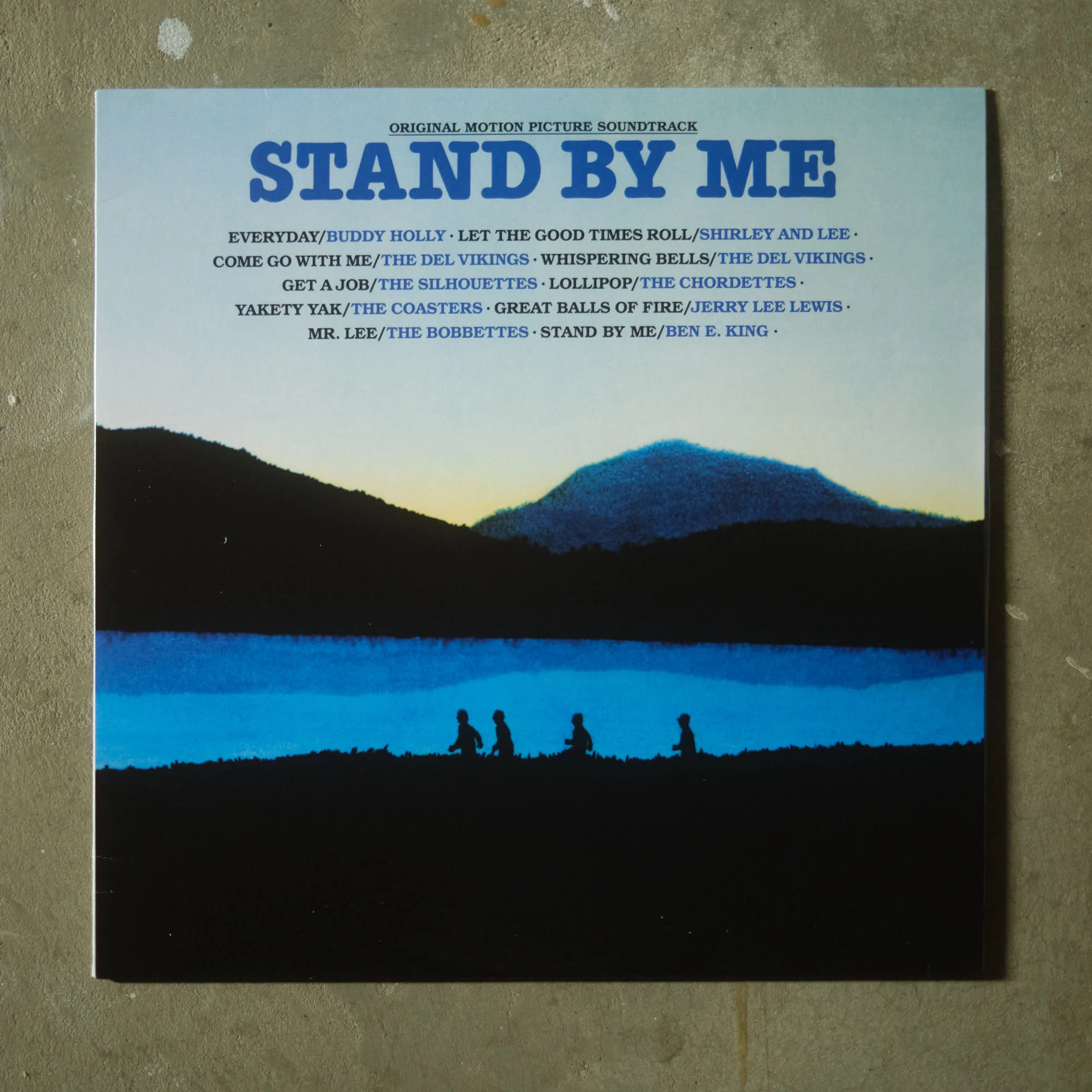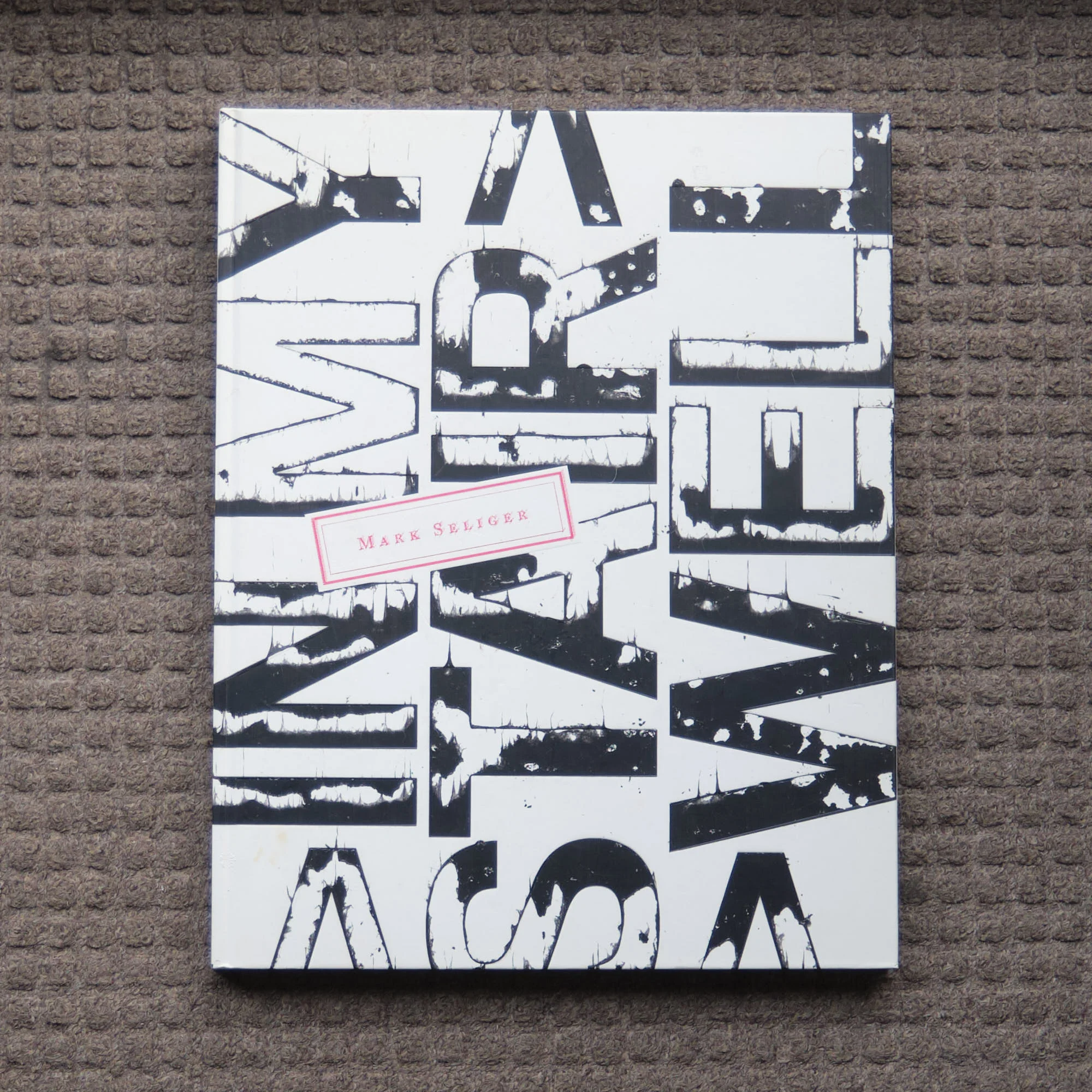 Mark Seliger | In My Stairwell
This book inspired a personal project I did called "In My Alley" where I created portraits of people in the alley behind my studio. In Seliger's book, all of the images are made in the stairwell outside of his NYC studio. What I would give to have been a fly on the wall in some of those sessions. I can only imagine fascinating conversations had between equally fascinating people. This is 100% something I try to achieve with every person who walks through the door of my studio.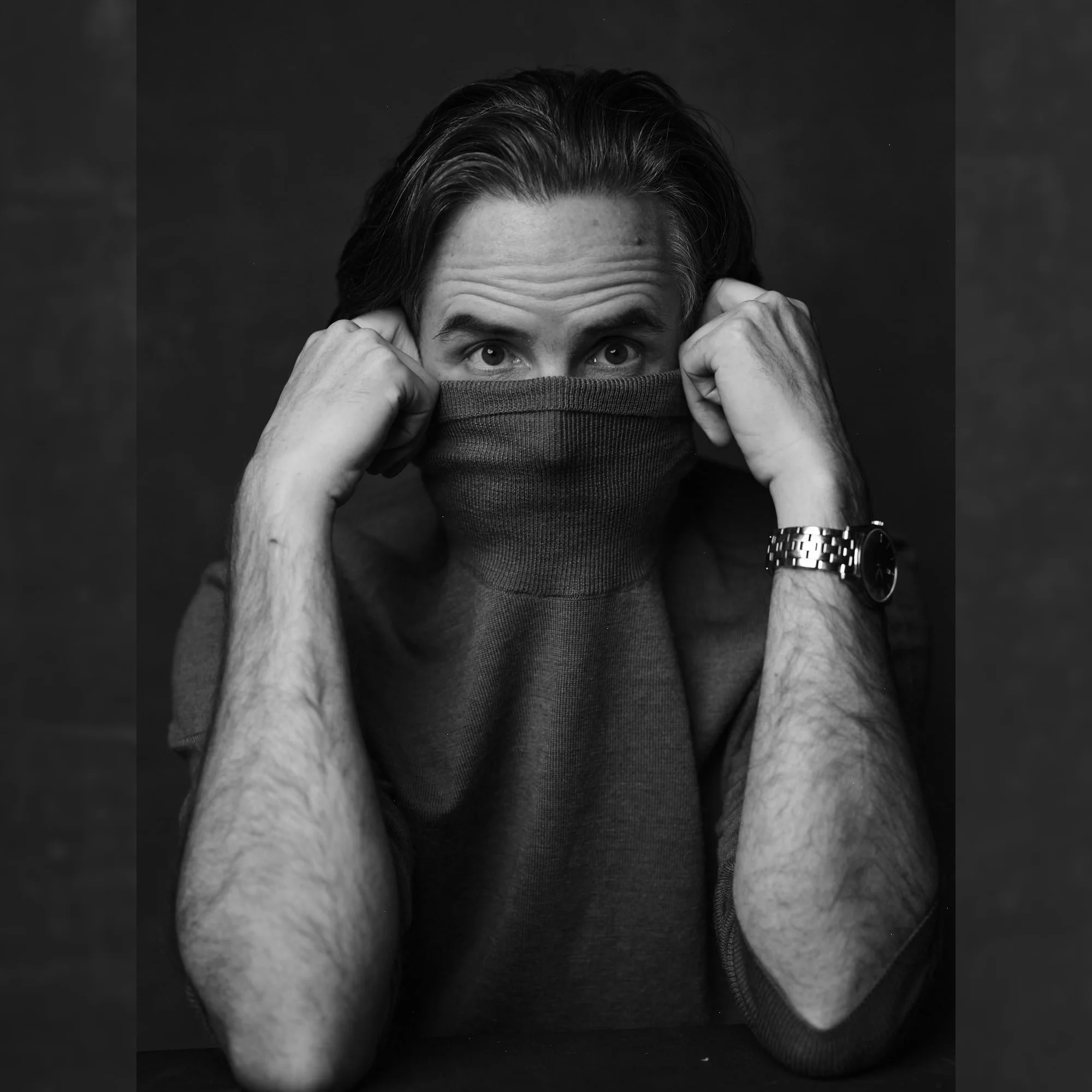 HAVE YOU PHOTOGRAPHED ANYONE FAMOUS?
I occasionally get opportunities to work with celebrities as they come through town. My favorite celebrity shoot was getting to work with the cast of Hamilton. As a huge fan of the show, it was an incredible honor to work with such a talented group of people.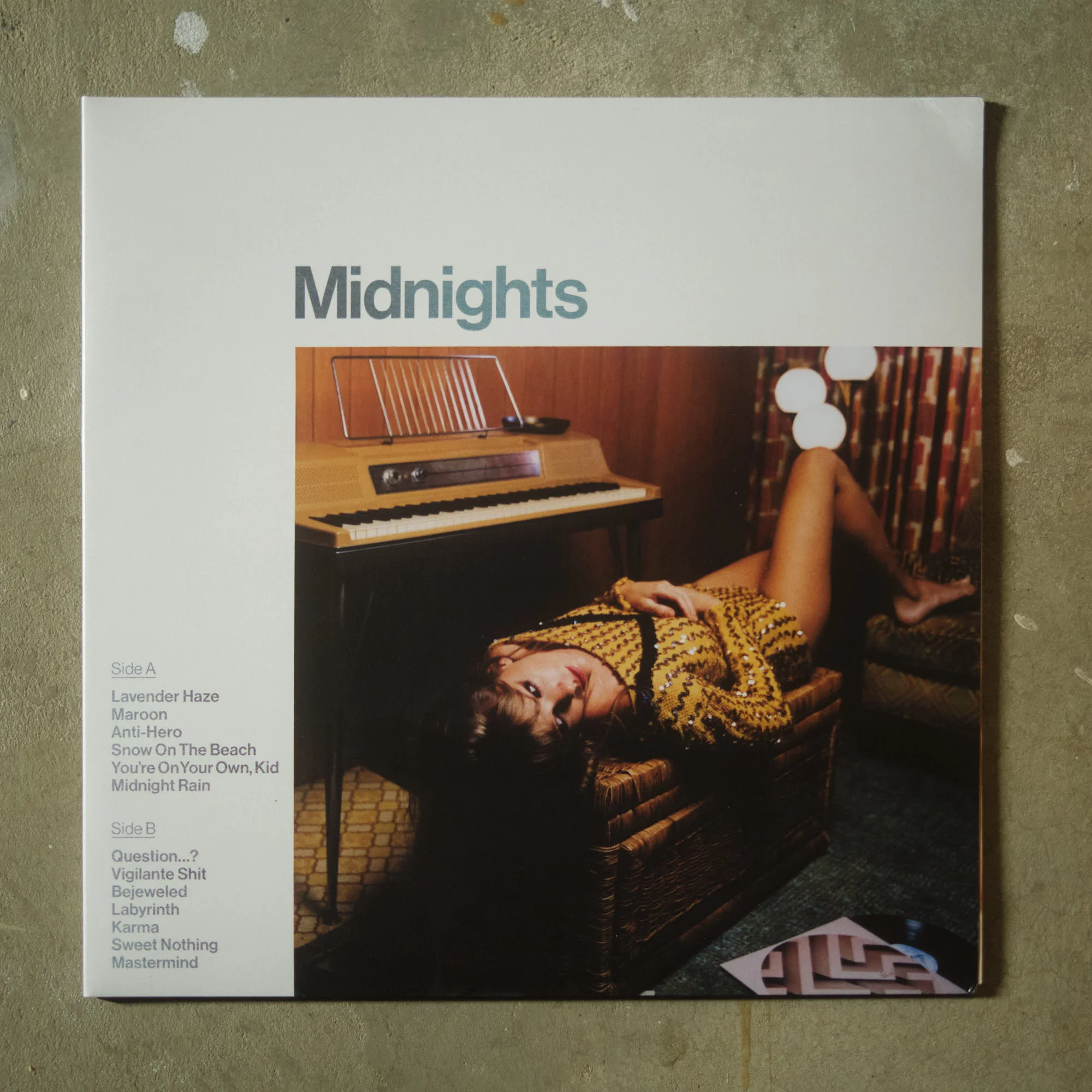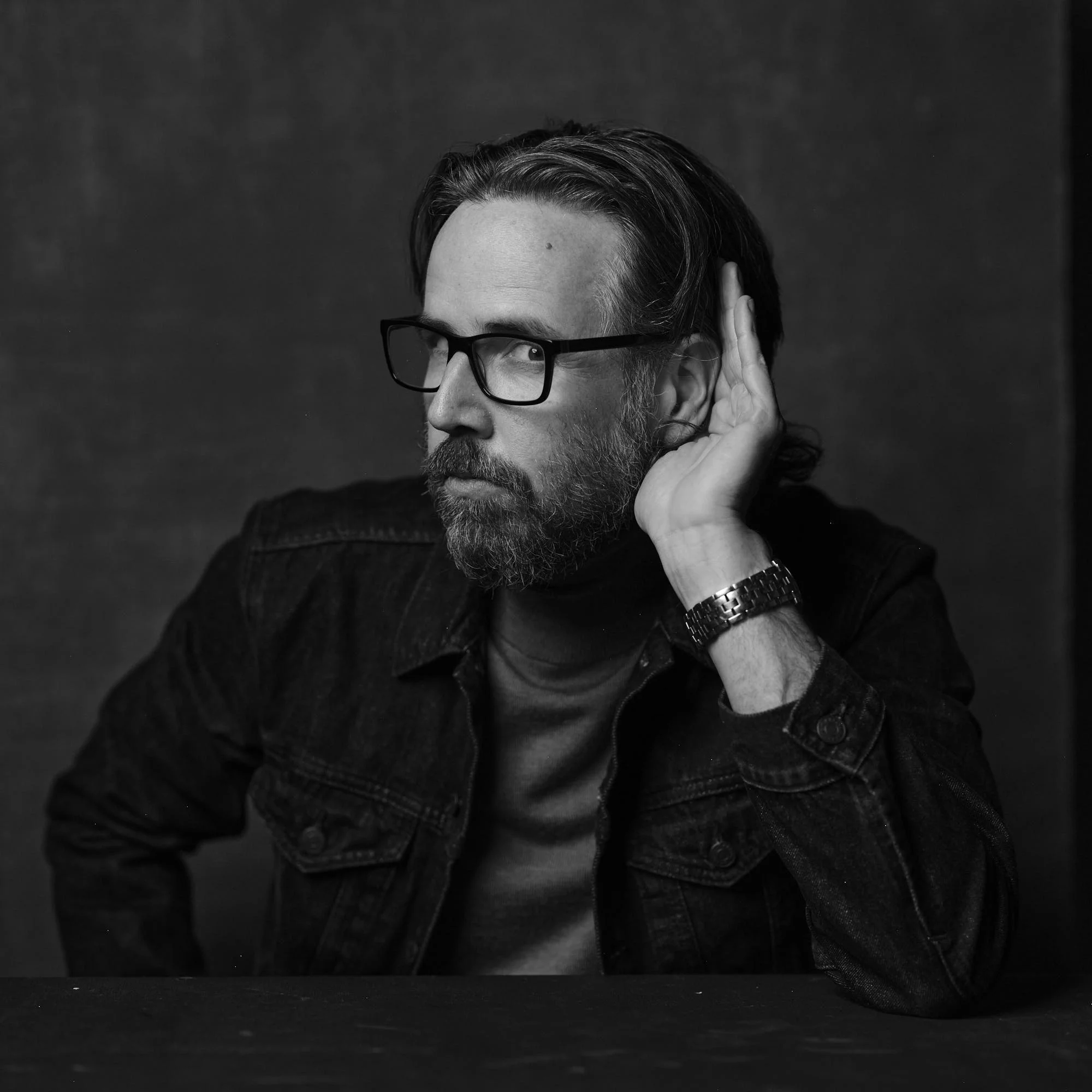 FAVORITE RECORDING ARTIST?
I kind of feel like I grew up with Norah Jones. I still remember watching the "Come Away with Me" music video in college for the fist time and ever since that night, I've been a fan. I feel like I identify with her on an artistic level. Over the years she's experimented with a lot of genre's and developed her own style and sound. That's been my journey as well. I'm a perpetual student of photography and my visual style is the culmination of all of my influences combined. That's how I think of Norah Jones and her music. Decades of influences and inspiration all swirled together in a blender and garnished with her personal twist.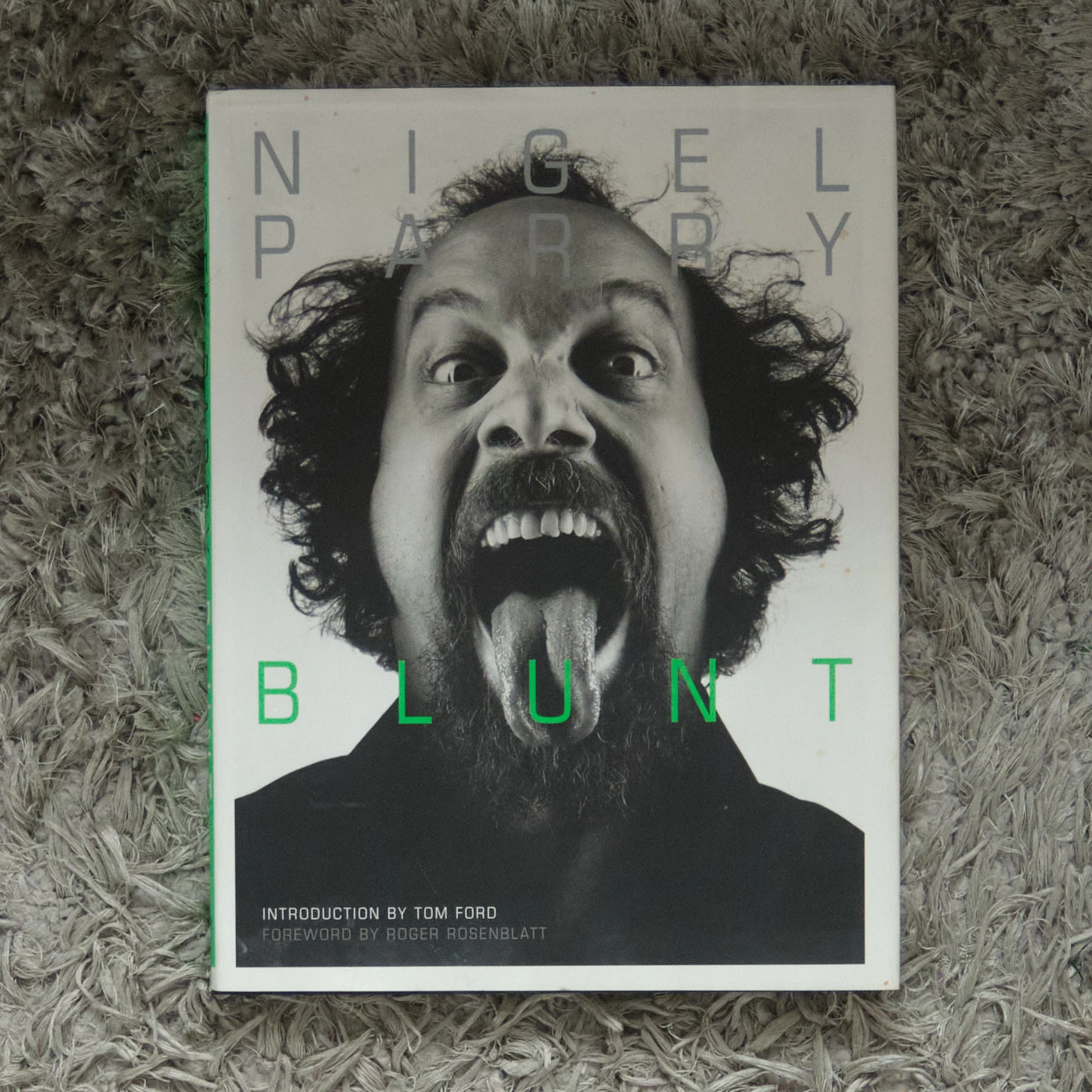 Nigel Parry | Blunt
An early edition to the collection, this book has a lot of sentimental value. When Nigel Parry photographs someone he doesn't waste the opportunity. It's not about getting that one good shot, it's about getting a variety of great shots. He gets the "cover shot" with studio lighting and the white background, but he gets the natural light lifestyle shots too. The man is equally at home shooting editorial portraits. Nigel is the reason I don't limit wardrobe or background changes during your session.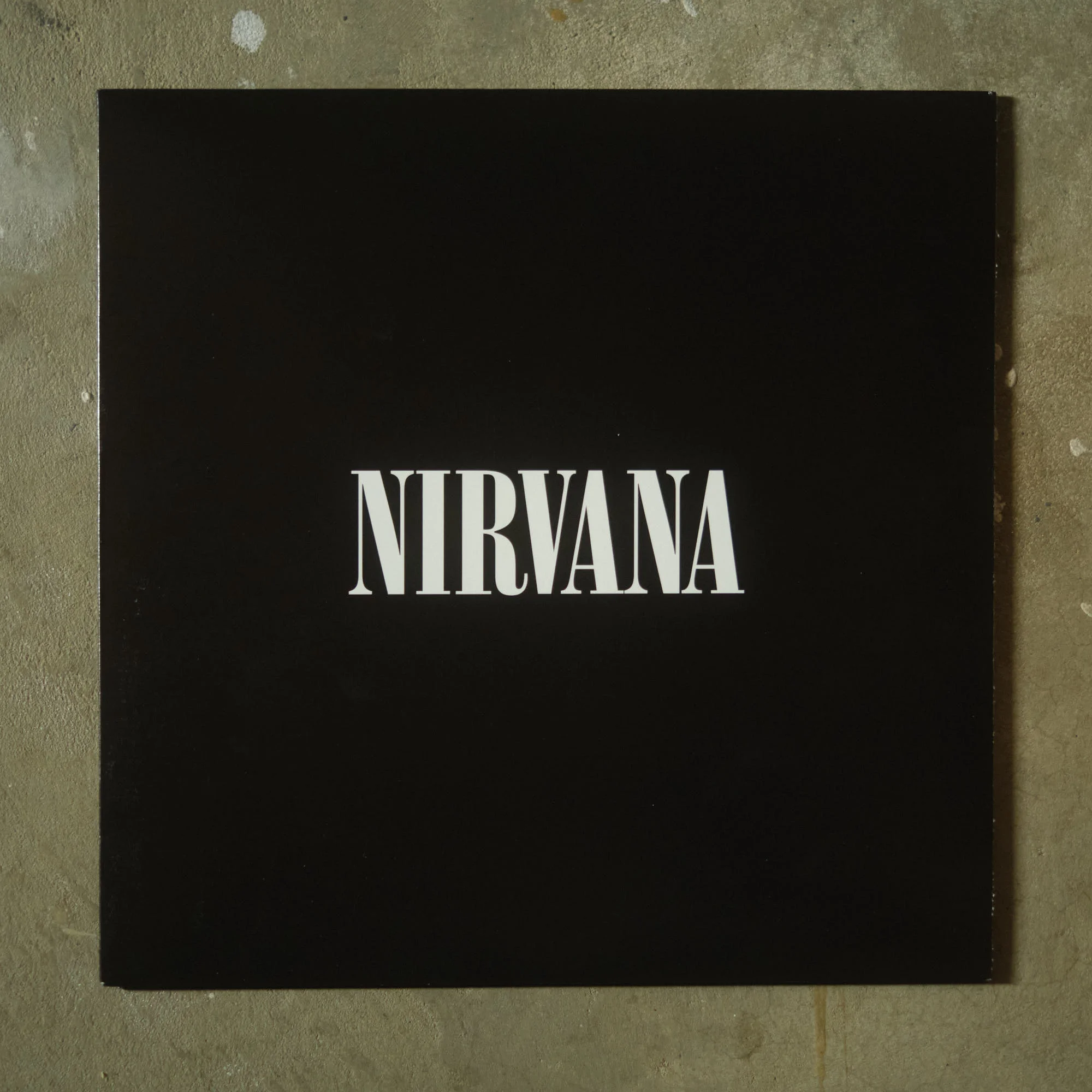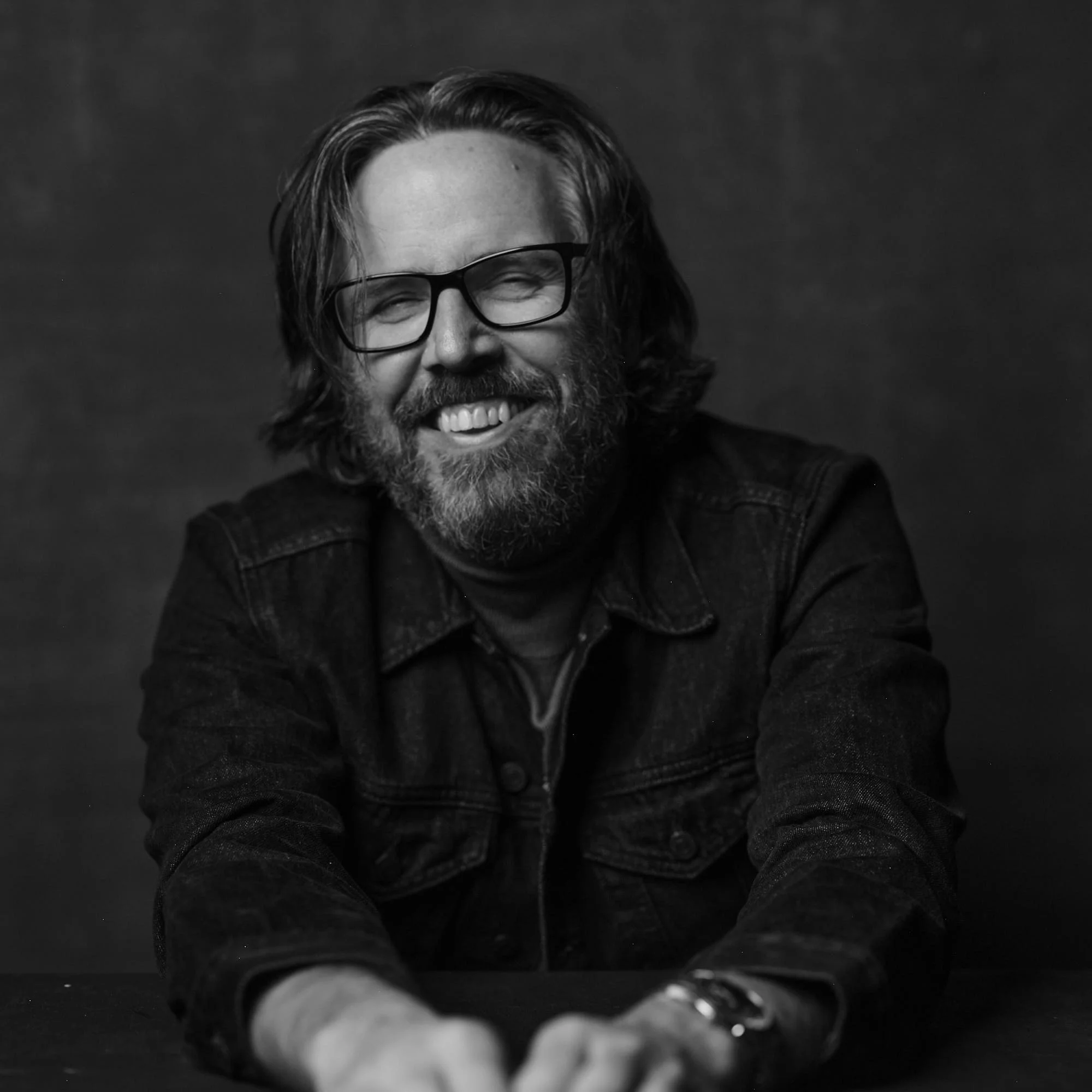 DO YOU HAVE A HOBBY?
I like to build things. I'm usually working on some kind of project. I've built guitars, and speakers, and computers, and all sorts of home automation stuff. I enjoy working with my hands and making something from nothing.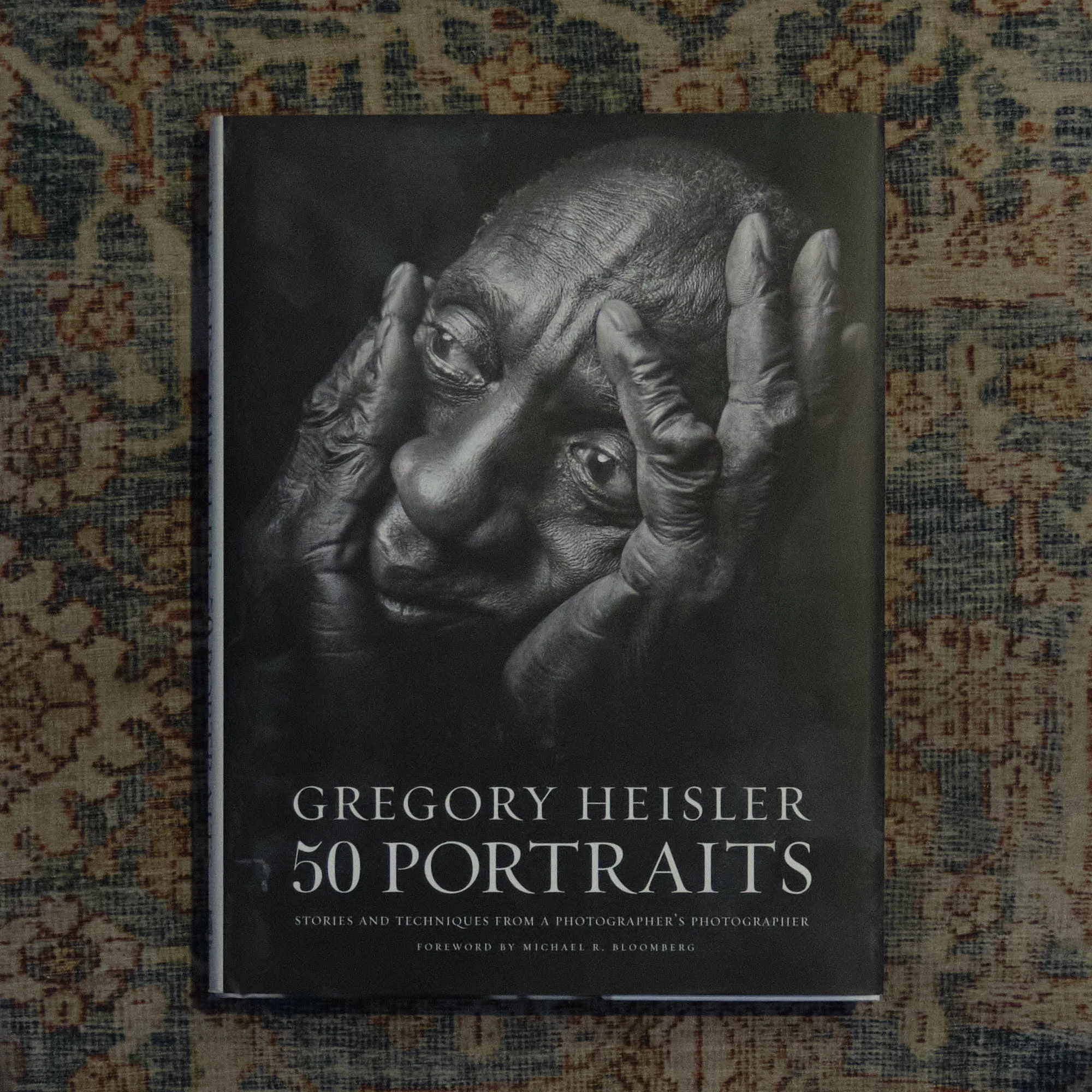 Gregory Heisler | 50 Portraits
Gregory Heisler is the most likable photographer you'll ever meet. The kind of guy you want to sit and have a beer with. Most people, even famous ones, don't love to be photographed and Heisler uses his wit and charm to disarm his subjects and create an enjoyable experience. Heisler inspired me to make the studio a fun place to be. When my clients are enjoying themselves and having a good time, that energy always shows in the images.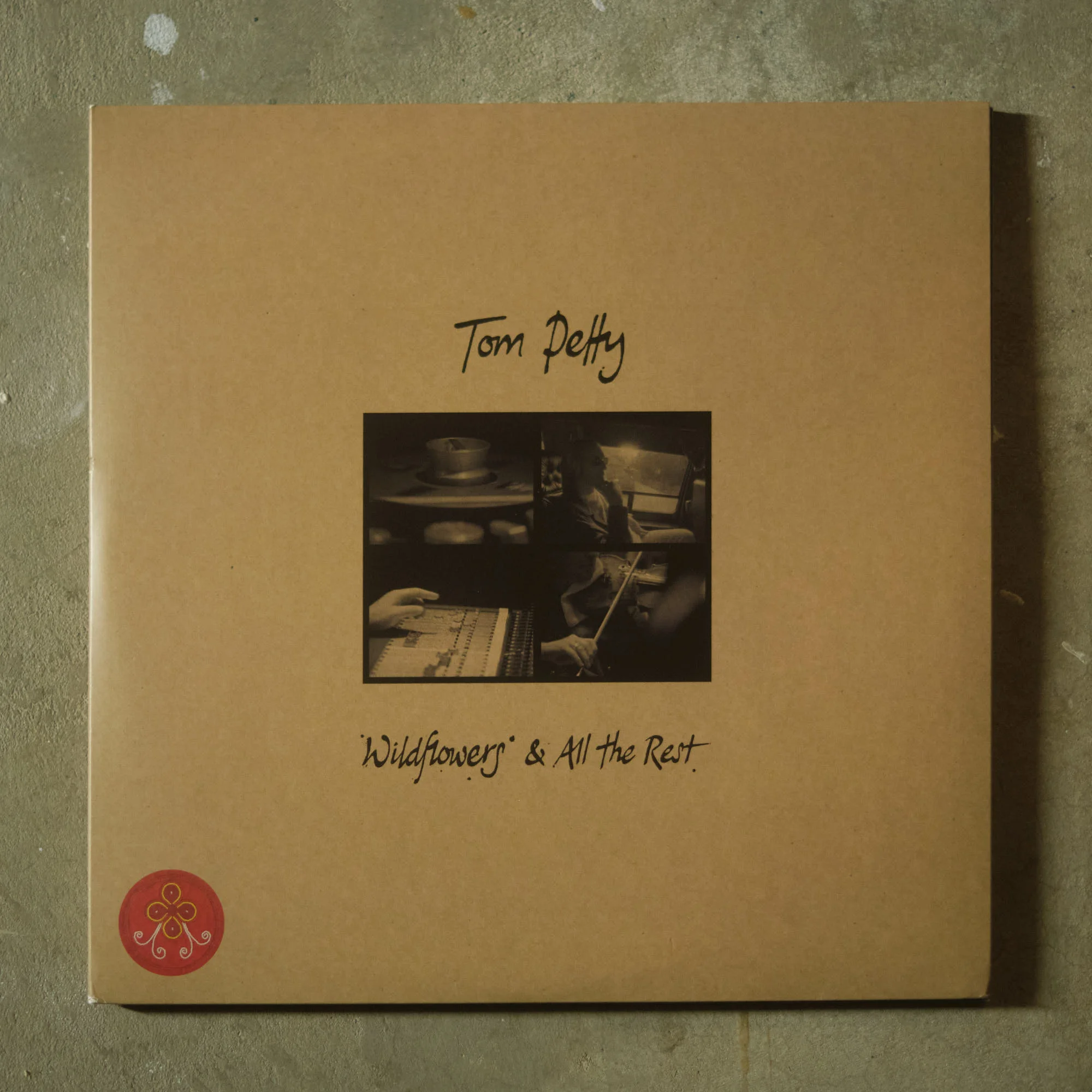 TOM PETTY | WILDFLOWERS AND ALL THE REST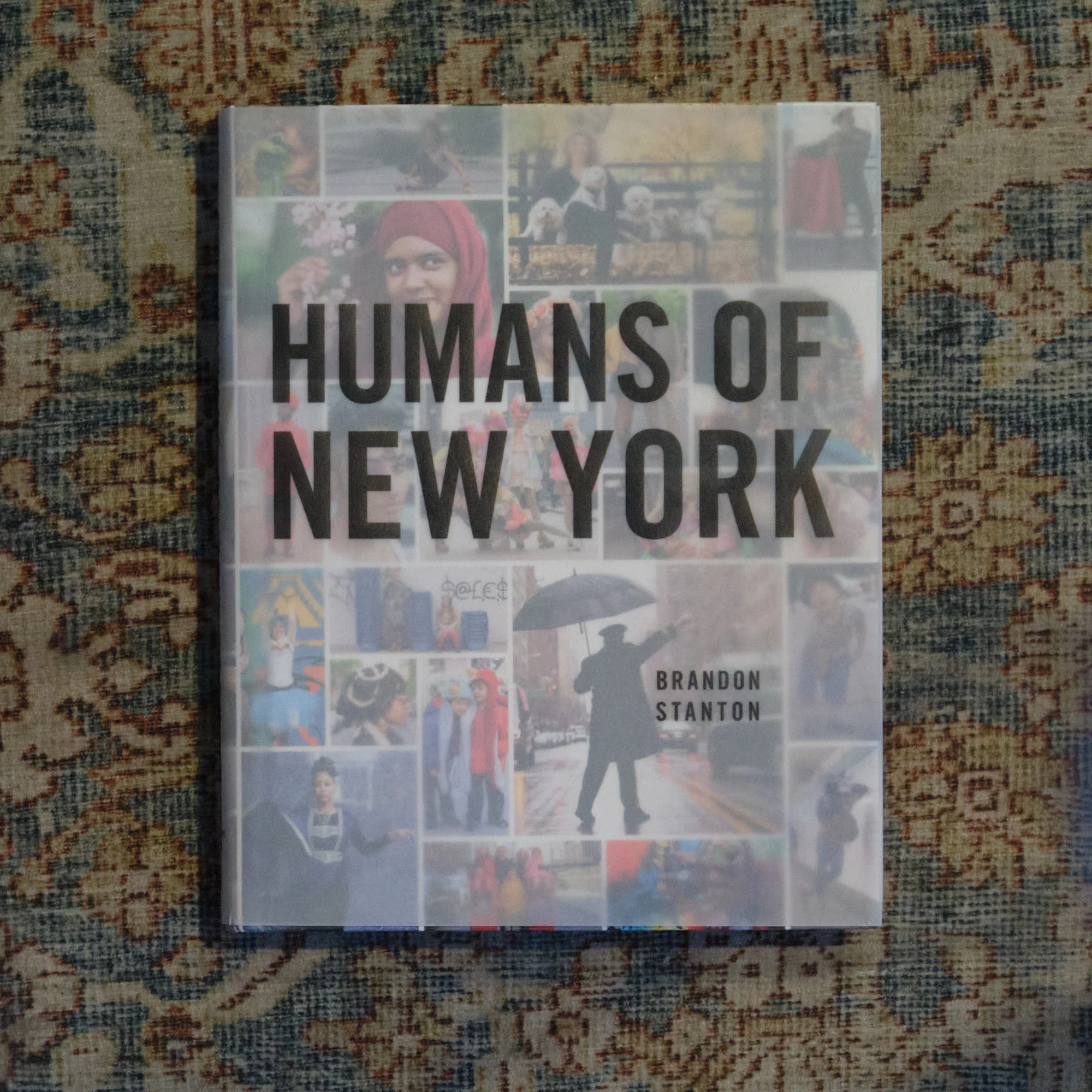 Brandon Stanton | Humans of New York
My wife actually bought this book for herself and it didn't take long for me to "borrow" it. That was probably 10 years ago and lucky for me, she still hasn't noticed. In a lot of ways... these shots are like headshots. They're interesting portraits of interesting people and that really resonates with me. The subjects never look stiff or like they're trying too hard and there's a naturalness to the images. I think that's what makes a great headshot. When people look comfortable and confident in their own skin, they look more attractive and that's what I do here.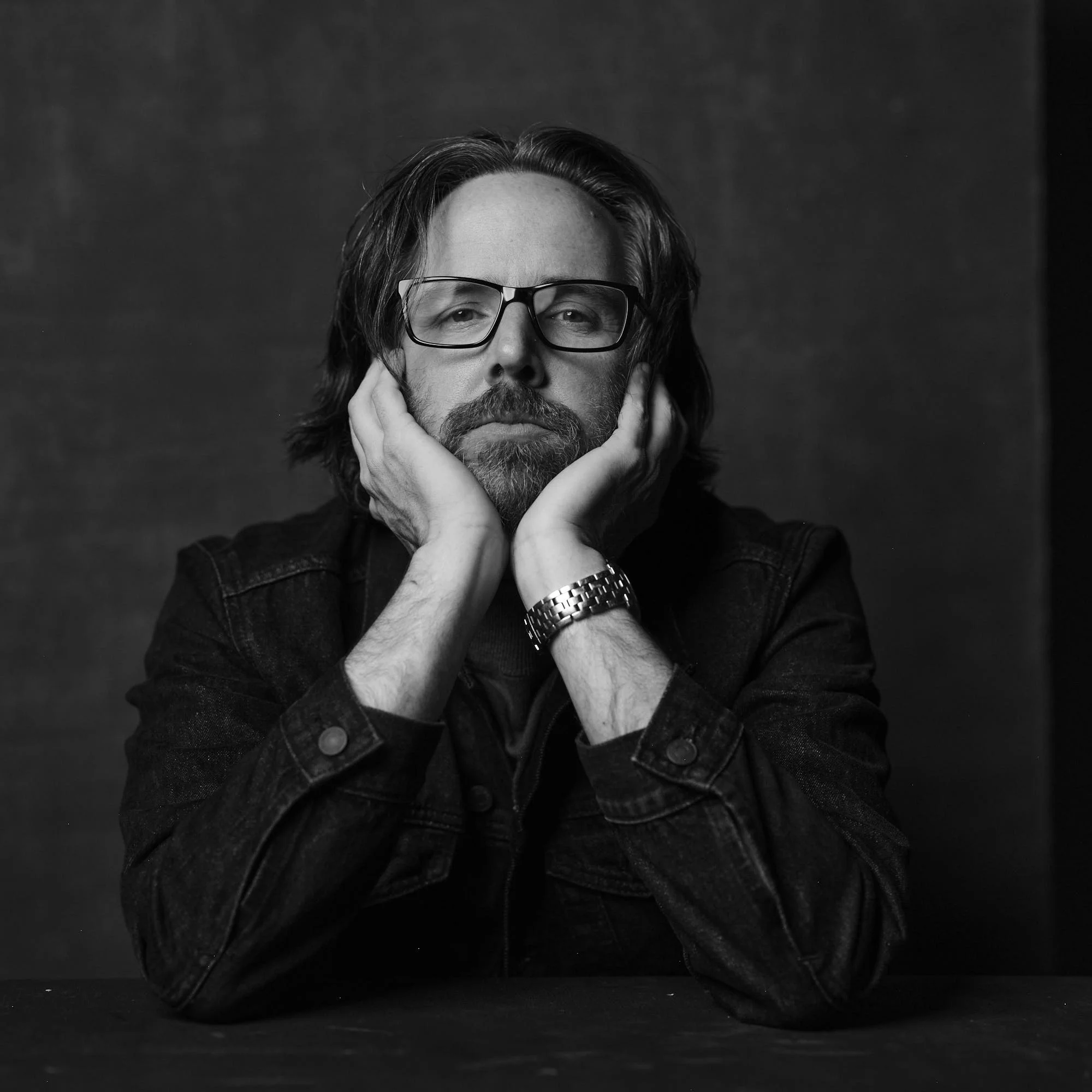 WHERE ARE YOU FROM?
I was born in Chicago and was a south sider until we moved to Indianapolis where I went to grade school. I spent most of my childhood in Valparaiso, Indiana and went on to attend Ball State University in Muncie. After college, having spent entirely too much time in Indiana, I moved back to Chicago where I met my wife Meghan. We're currently raising our family in Tinley Park, Illinois.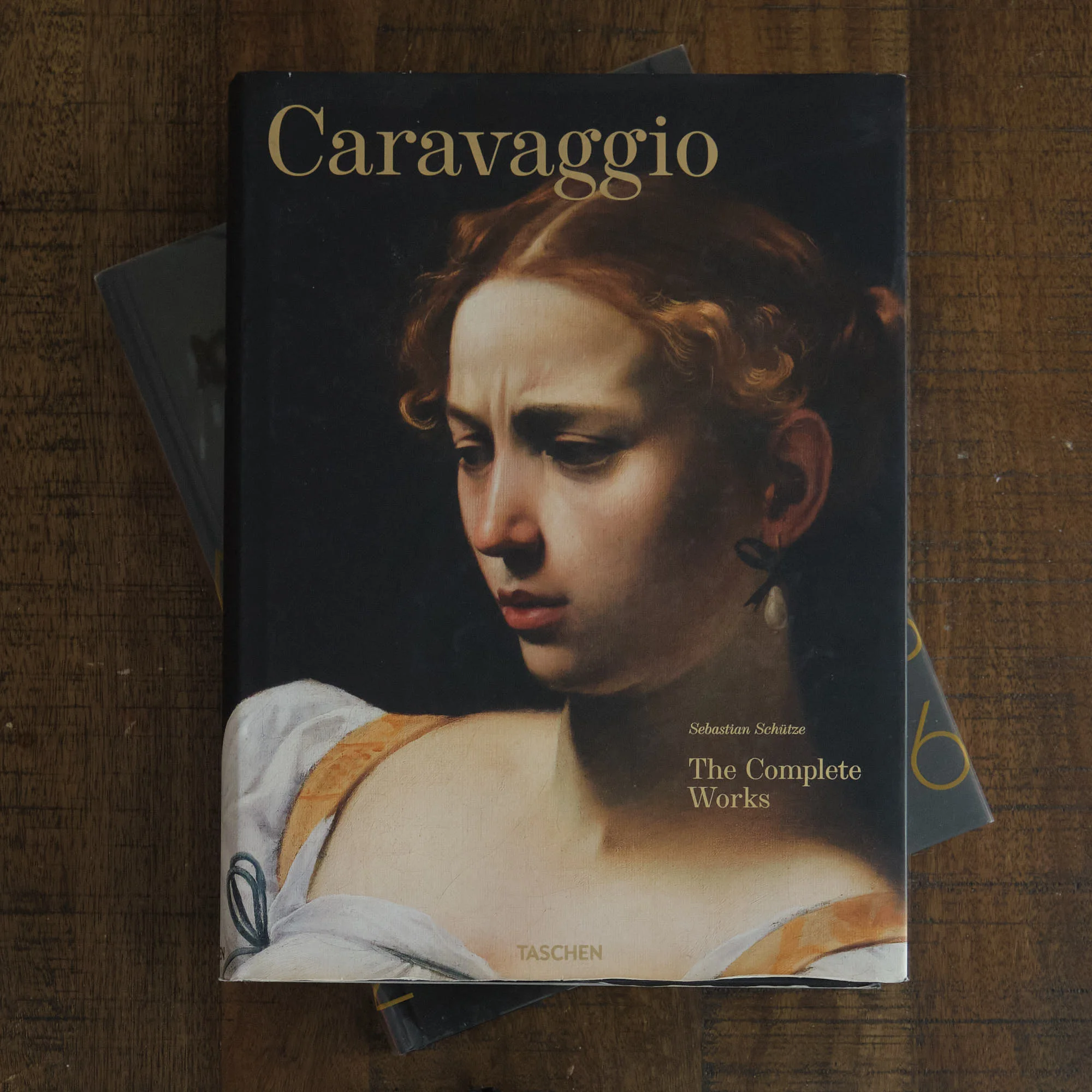 Caravaggio | The Complete Works
If there were a 6th Ninja Turtle, his name would have been Caravaggio. While not as famous as Michelangelo, he was a Renaissance painter and use color, light, and contrast is something I try to channel in my photography.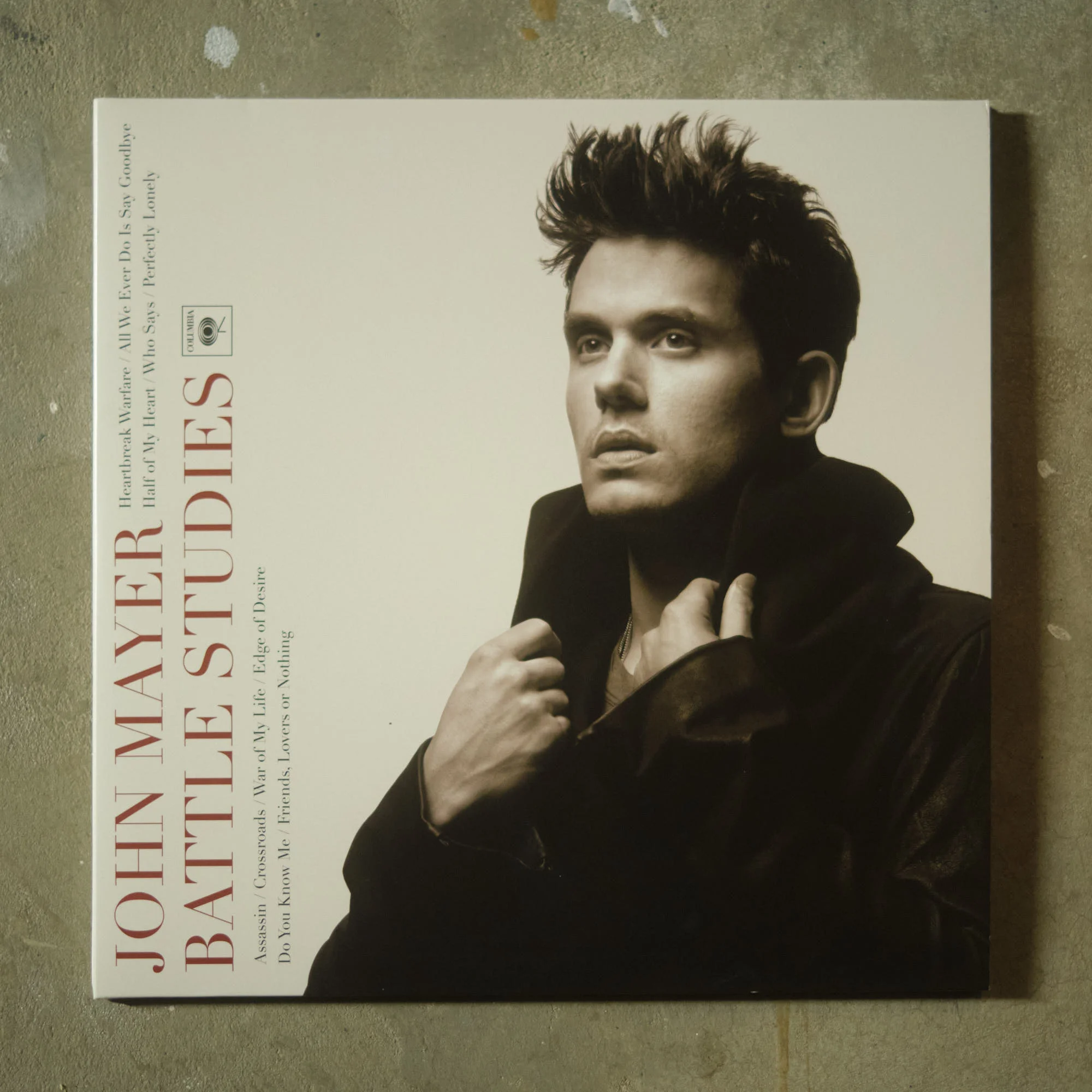 JOHN MAYER | BATTLE STUDIES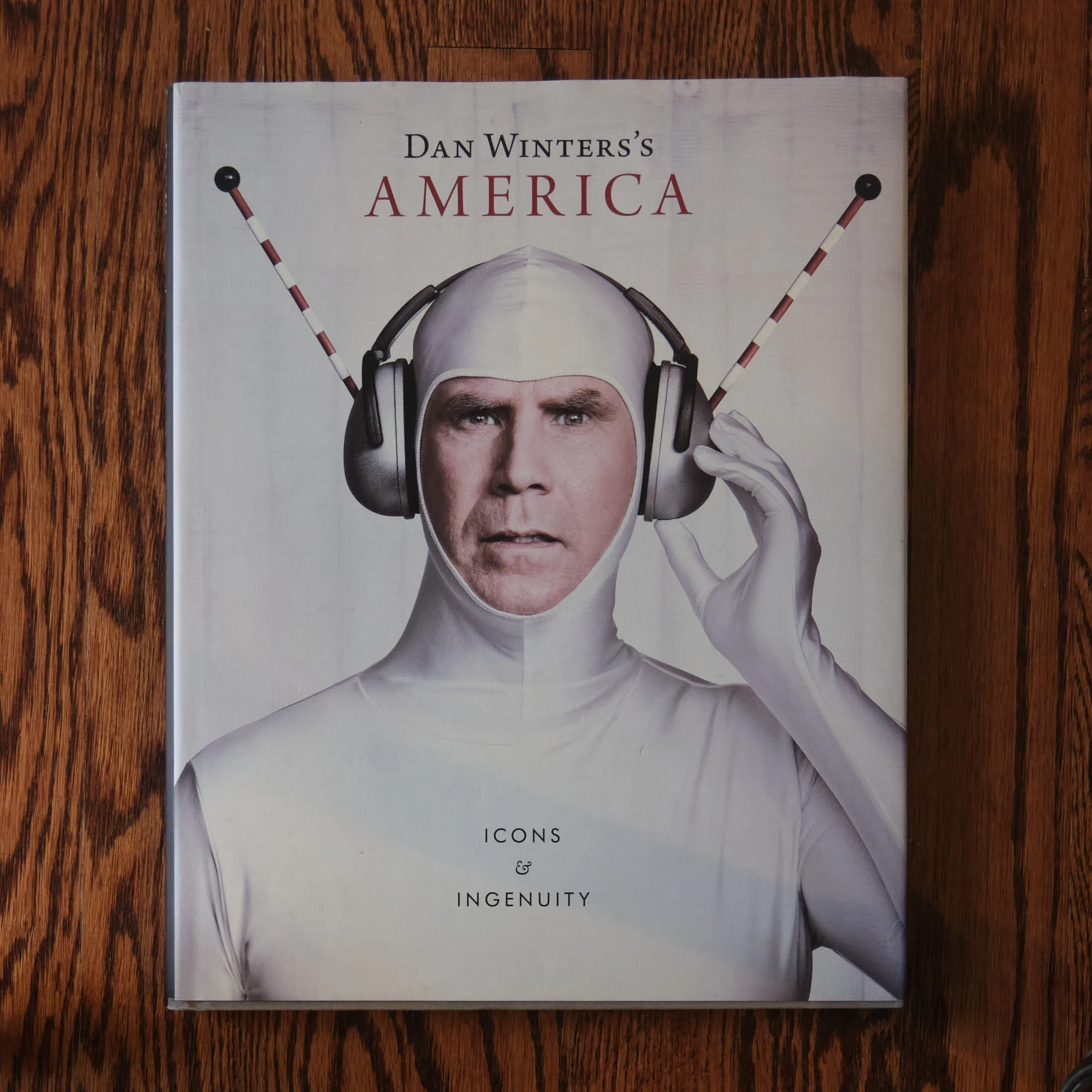 Dan Winters | America
Dan Winters makes me want to push myself out of my comfort zone creatively. I do a lot of self portraits and personal projects as a form of professional development and it's those projects that have gotten me where I am today.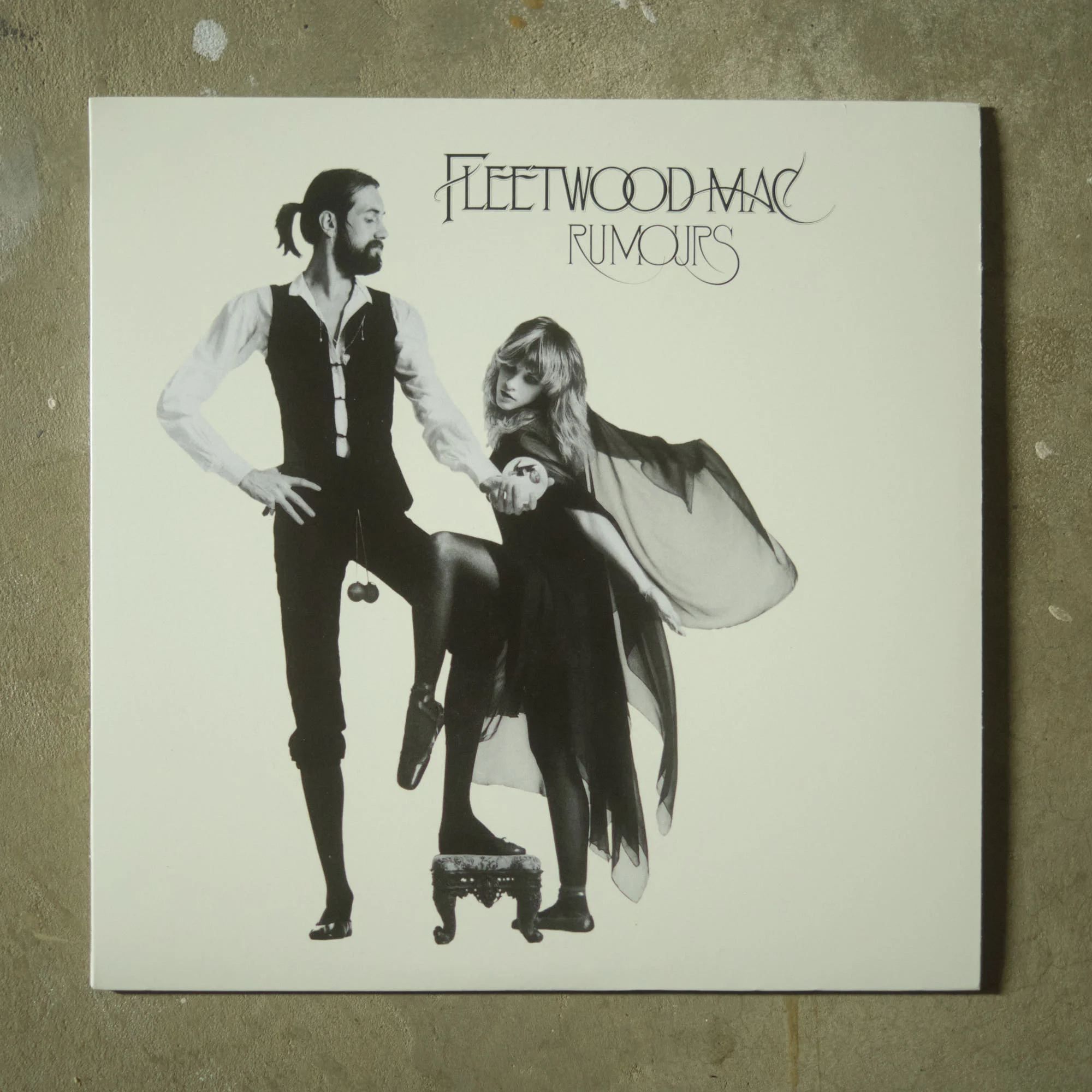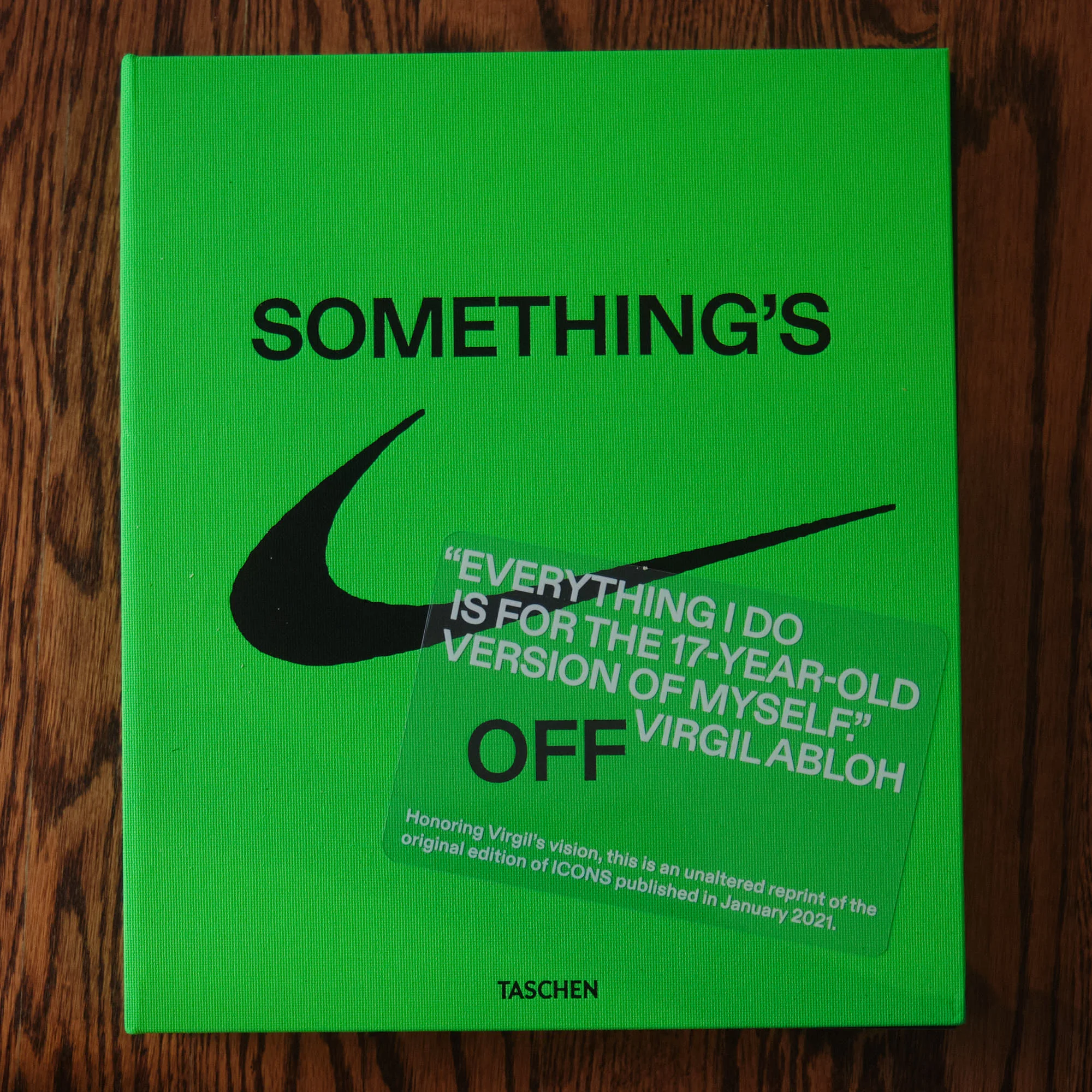 Virgil Abloh | Something's Off
One of these things is not like the other. I get it, on the surface, this book doesn't fit in. It's a book full of sneakers, but not just any sneakers. These are the collective works of Virgil Abloh, Chicago born fashion designer, who founded Off-White Shoes. If you're not familiar, these are high-fashion gym shoes. Now part of me loves this book because I'm really into sneakers, but the photographer in me loves the idea of how he took seemingly average shoe designs that people are familiar with and made them look more interesting... more unique.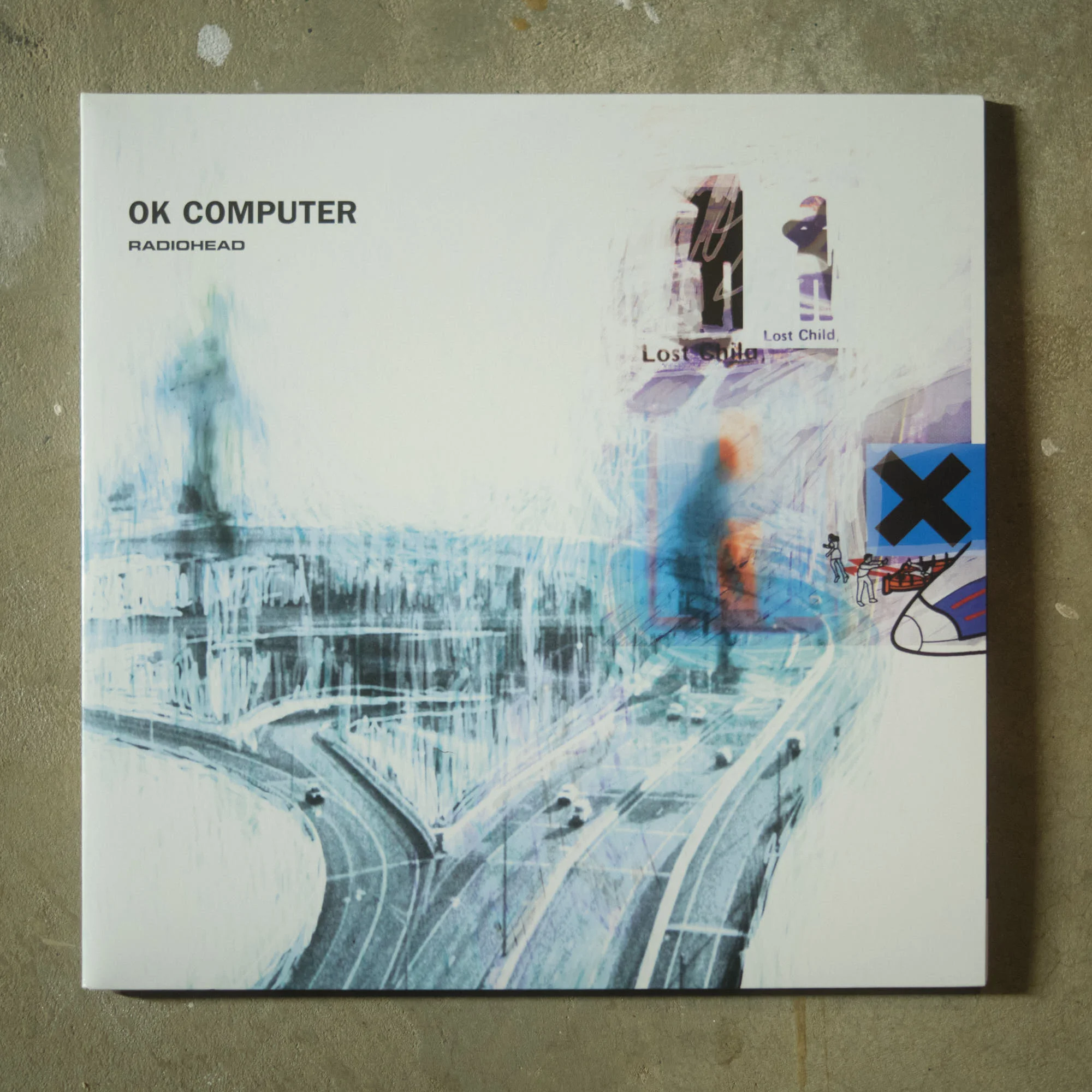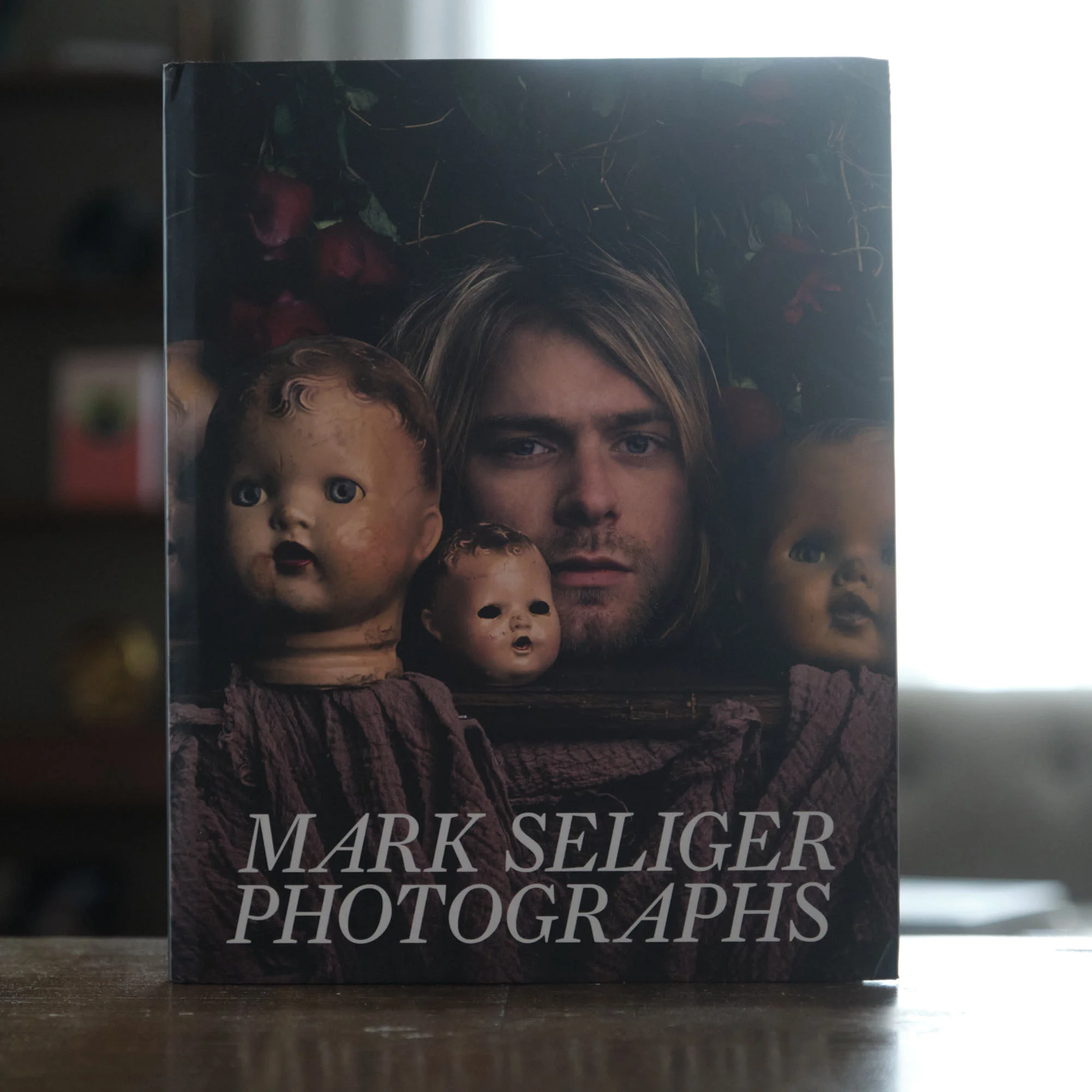 Mark Seliger | Photographs
Mark Seliger's career has spanned decades and knows no limits. Vanity Fair, Vogue, Esquire, Details, Time Magazine... He even shoots the occasional Rolling Stone cover. Seliger is a bit of of a chemeleon behind the camera meaning he has the ability to fit in anywhere and with anyone. That skill has made him a bit of a Hollywood insider. When you're being photographed by Mark Seliger, you're not working with a stranger, you're working with a friend. That's a powerful skillset that I'm constantly working to refine.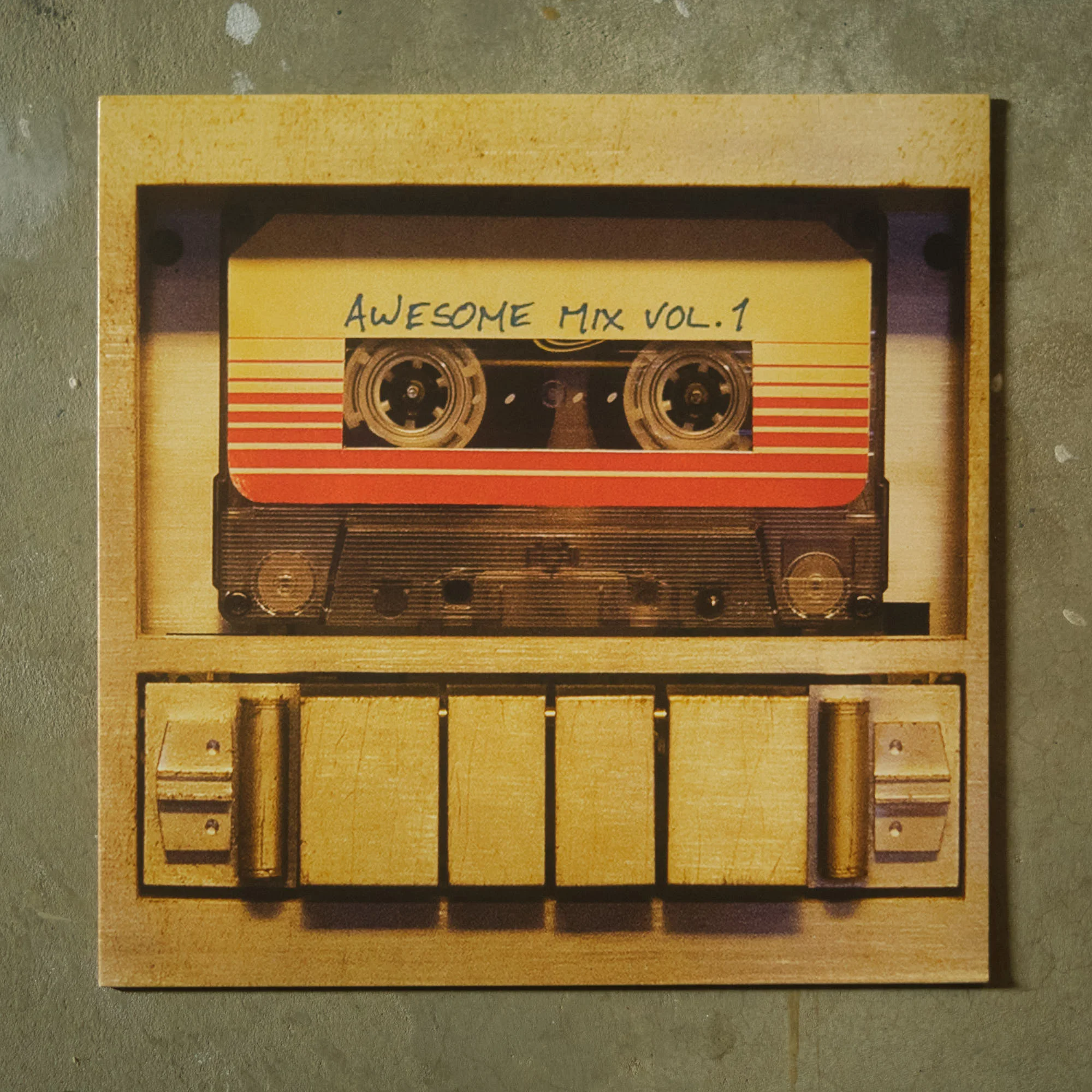 GUARDIANS | AWESOME MIX VOL 1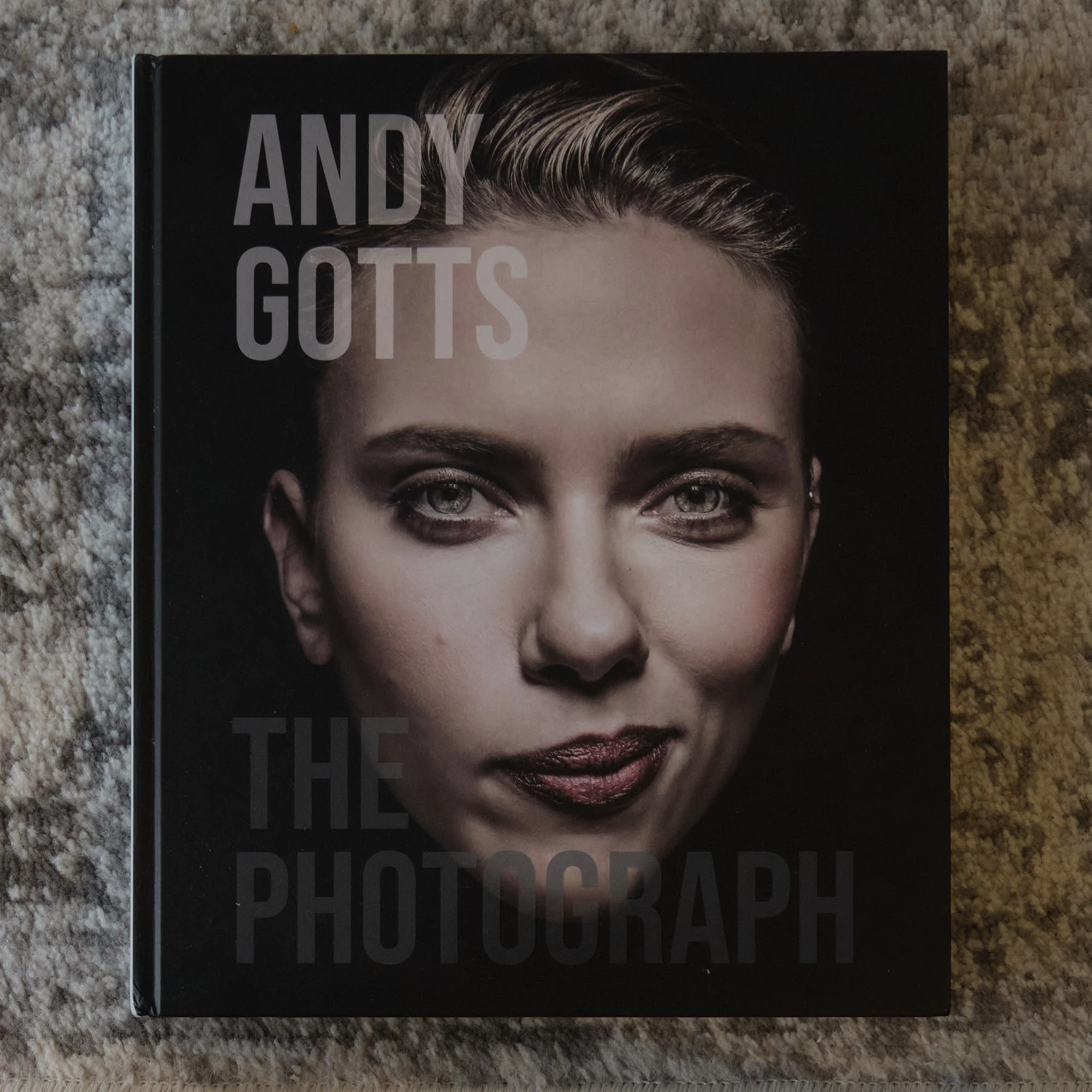 Andy Gotts| The Photograph
This one was an algorithm purchase meaning the algorithm told me that if I like Annie Leibovitz, Martin Schoeller, and Mark Seliger, I would probably like Andy Gotts, and they were right.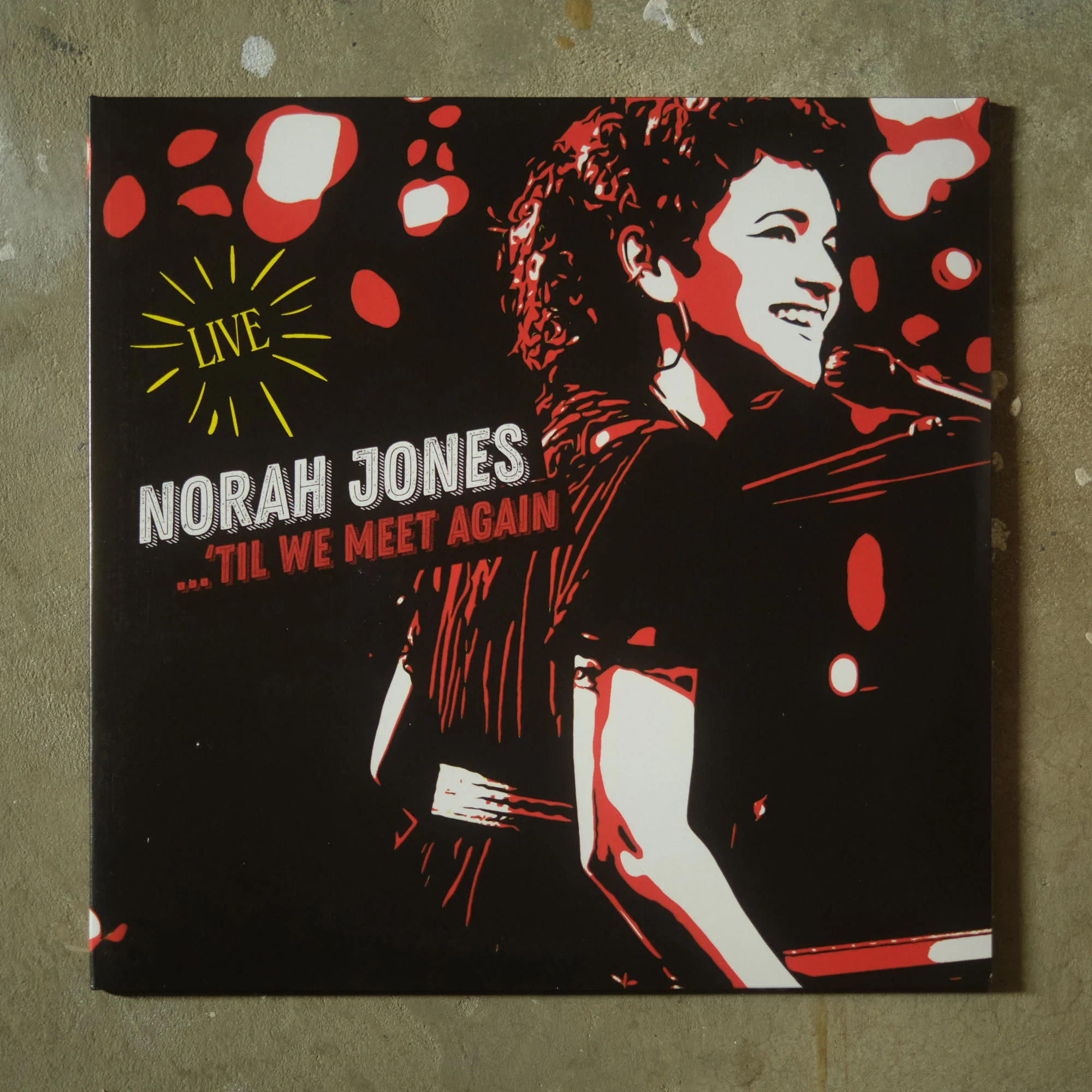 NORAH JONES | TIL WE MEET AGAIN