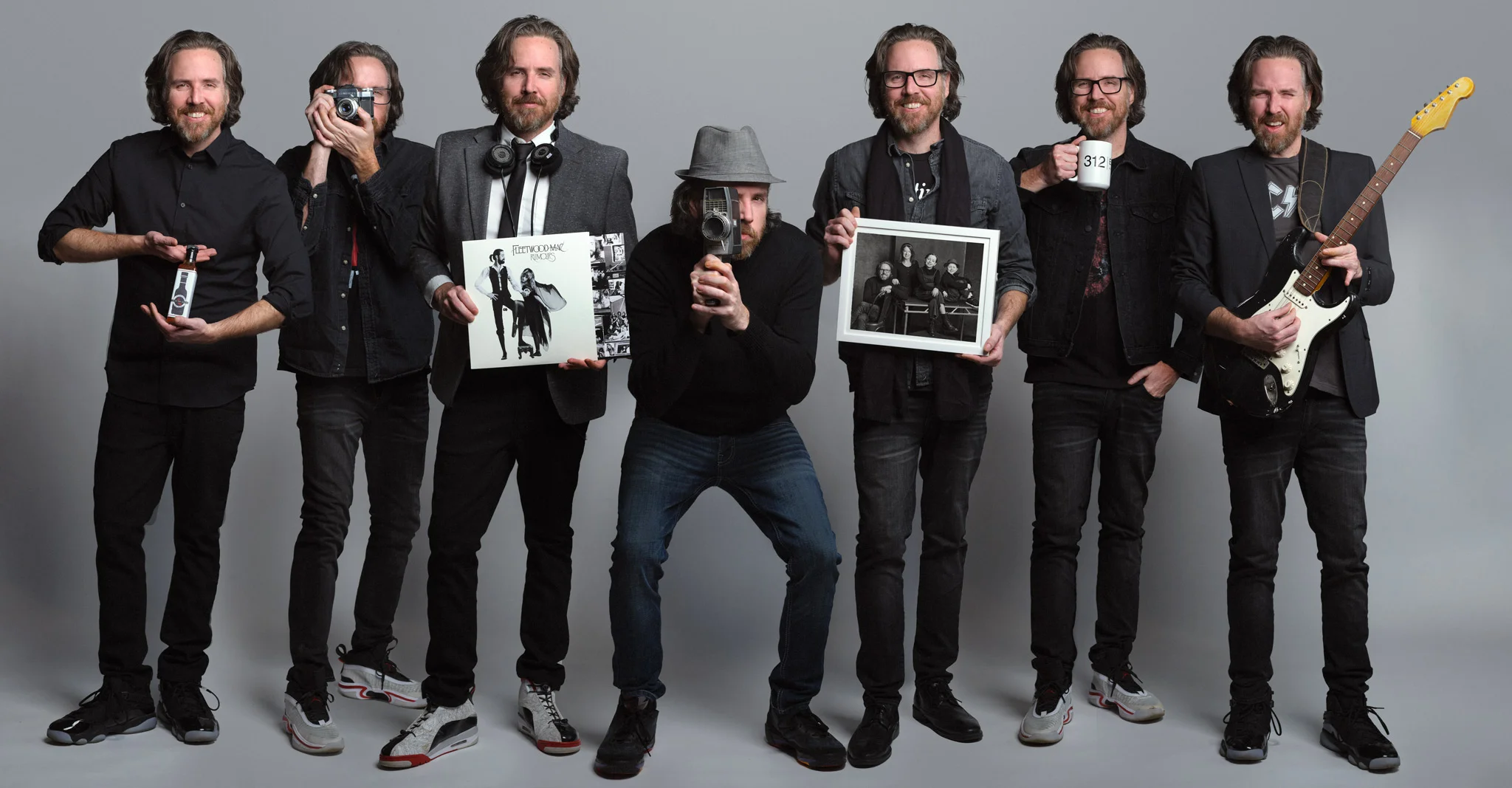 This is not your typical about me page. I've curated this content to tell the story of me. It's who I am, it's how I think. It's a collection of the things I'm passionate about.
CLICK ON A CATEGORY BELOW TO LEARN MORE
YOU GUESSED IT! THE TOP 20 QUESTIONS I'M ASKED ON A REGULAR BASIS. HOVER OVER THE IMAGE TO LEARN SOMETHING ABOUT ME YOU PROBABLY DON'T ALREADY KNOW.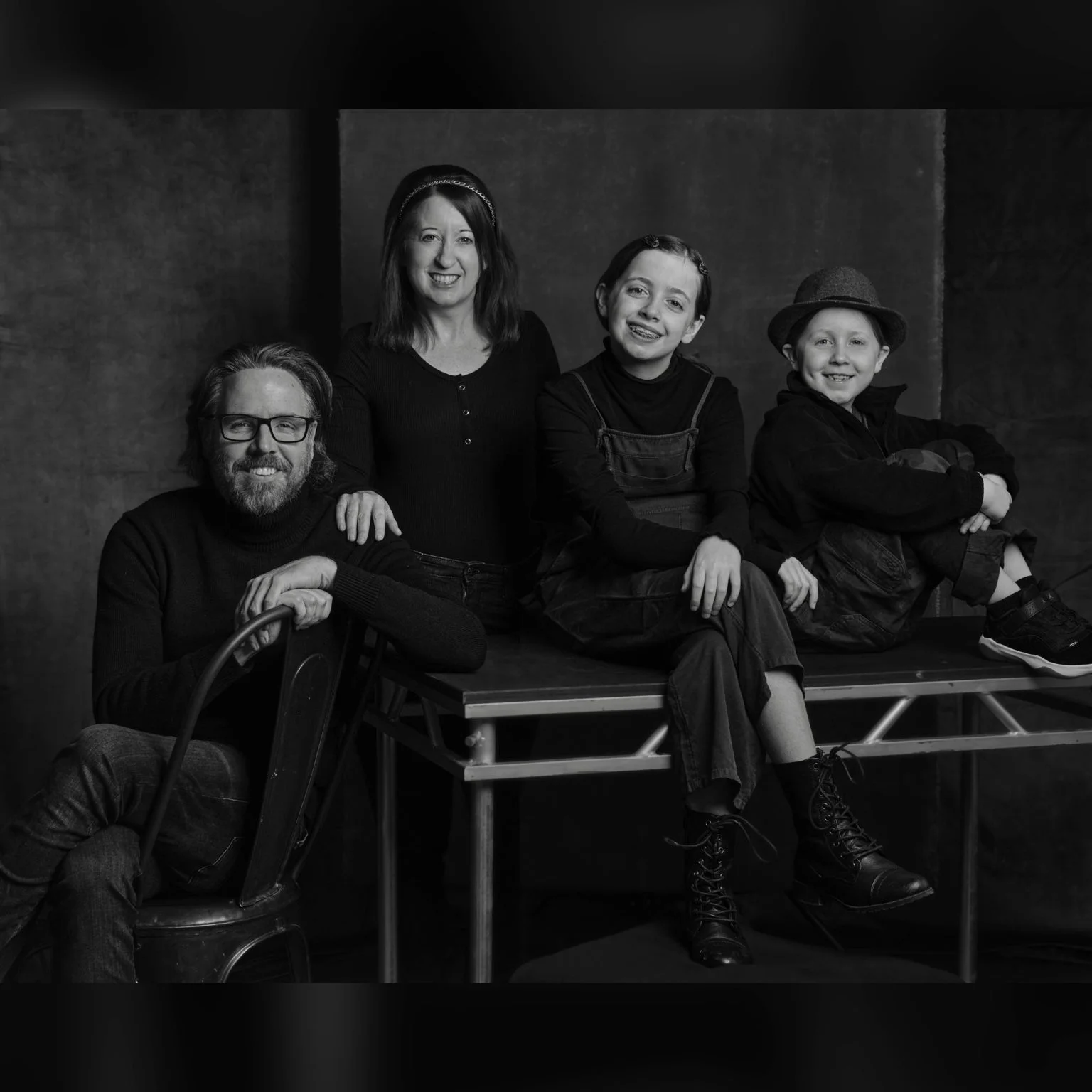 ARE YOU SINGLE?
Meghan and I met while standing up in a wedding together in 2004 and were married in 2009. Our lives were forever changed in 2013 when Layla was born. Norah made her big entrance into the world in 2016 and together, the four of us are the Schacht family also known as "Team Schacht".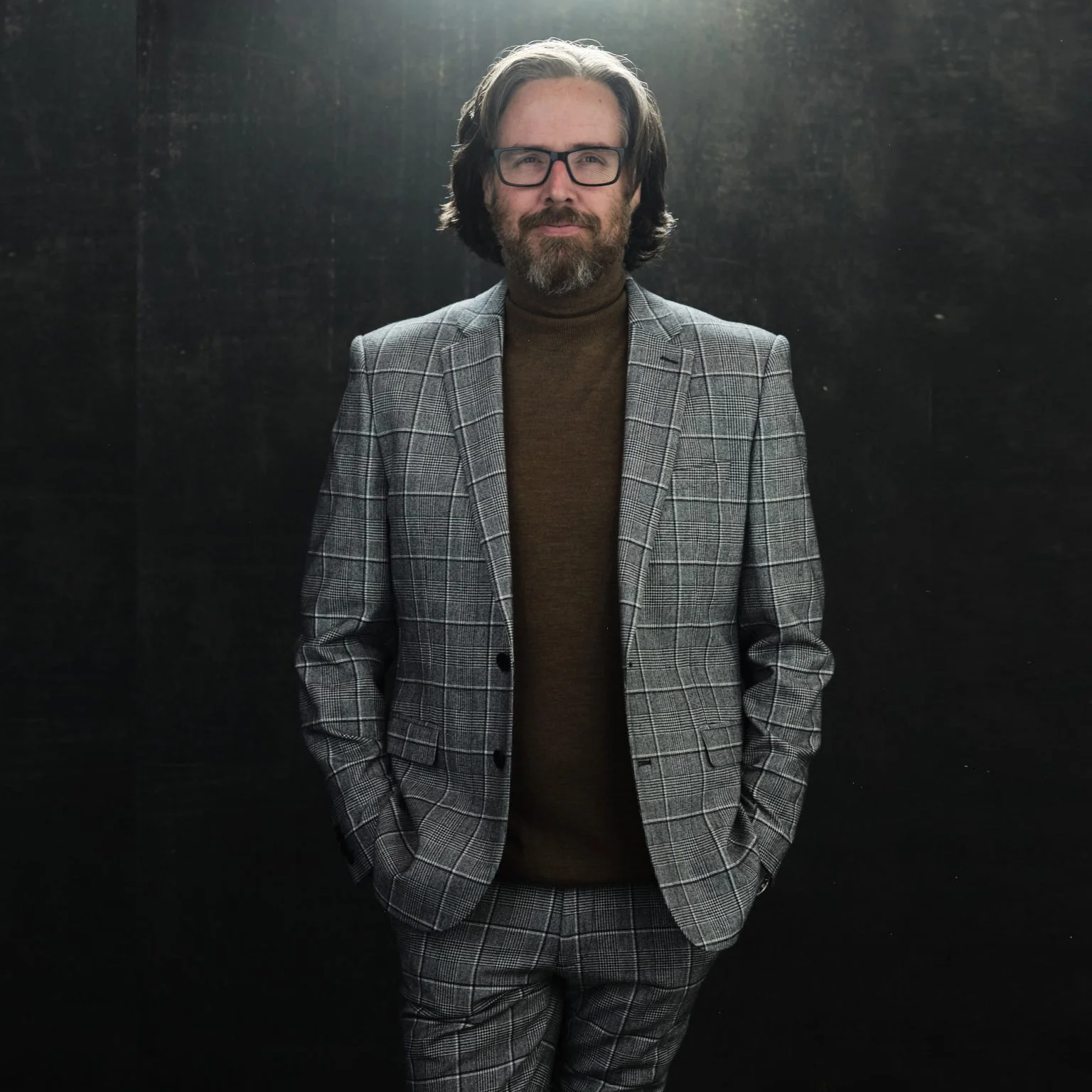 FAVORITE TV SHOW?
Freaks and Geeks is the greatest television show ever created and it's both a blessing and a curse that it only got one season. One perfectly imperfect season of television that launched the careers of some of the biggest names in Hollywood.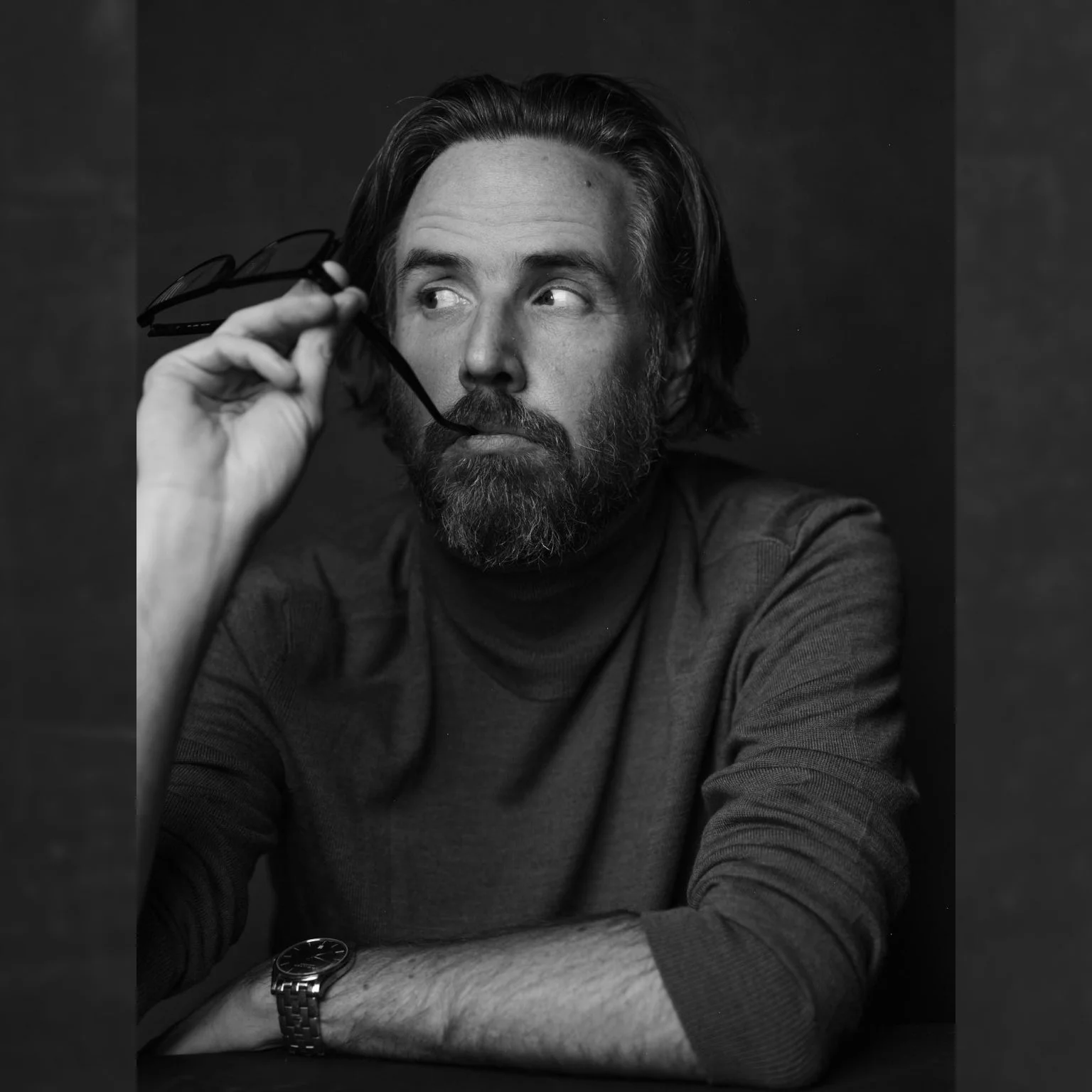 FAVORITE BOOK?
I'm not sure what happened when I was growing up, but I never caught the reading bug. I consume a lot of information on the internet, but the whole idea of sitting and reading an analog book makes me sleepy. There are only a handful of books I've read and really enjoyed reading. I'm going to give this one to Jack Kerouac's "On The Road." His spastic, stream of conscience writing style, resonated with the way my brain works.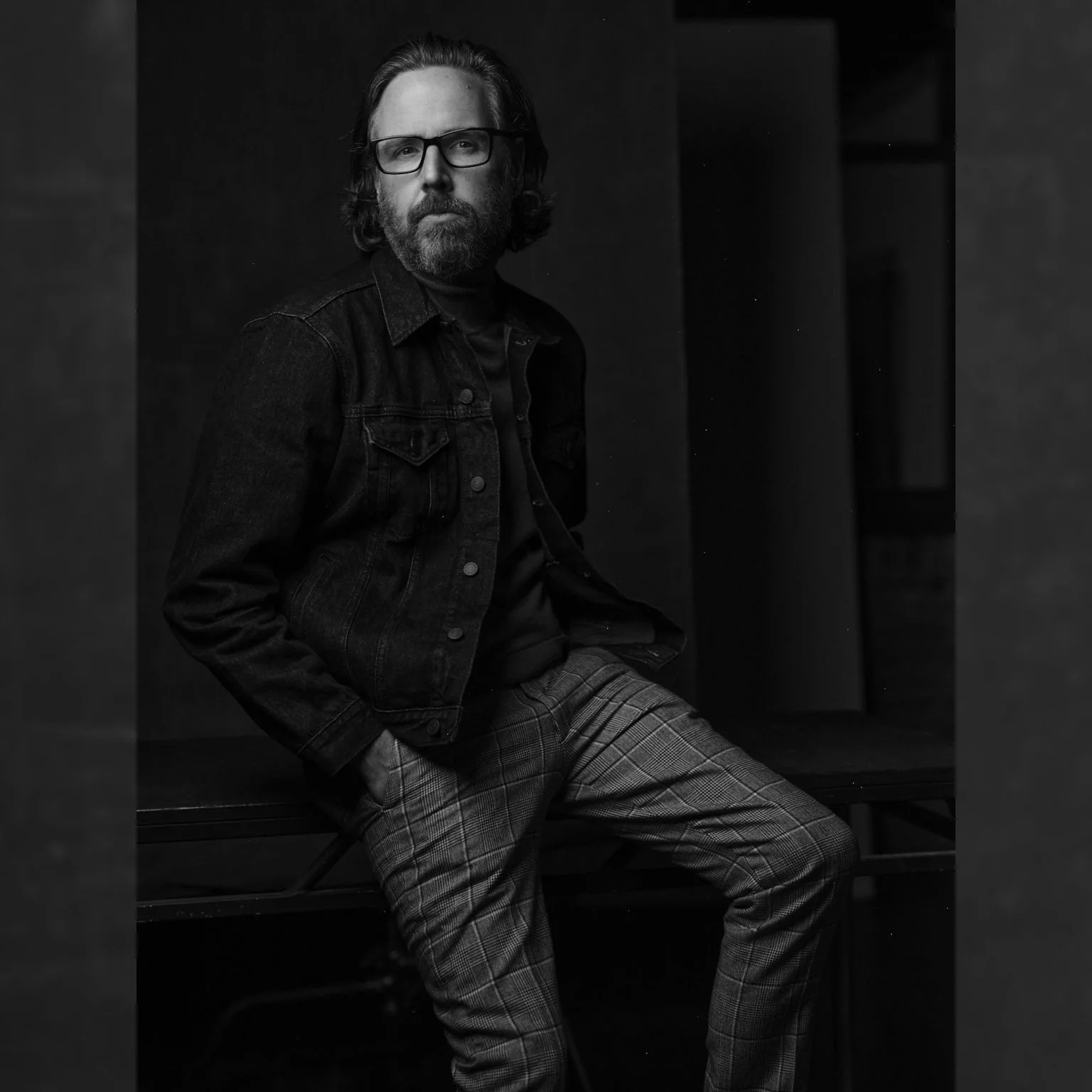 FAVORITE MOVIE?
I'm a sucker for a great soundtrack so I love most Cameron Crowe movies. Almost Famous stands out. I love how La La Land balanced song and dance without forsaking the story and also managing to incorporate some amazing camera work. Speaking of camera work... BIRDMAN! I love a good franchise too. From Harry Potter, to Star Wars, to the Marvel cinematic Universe. I love movies. I can't answer this question.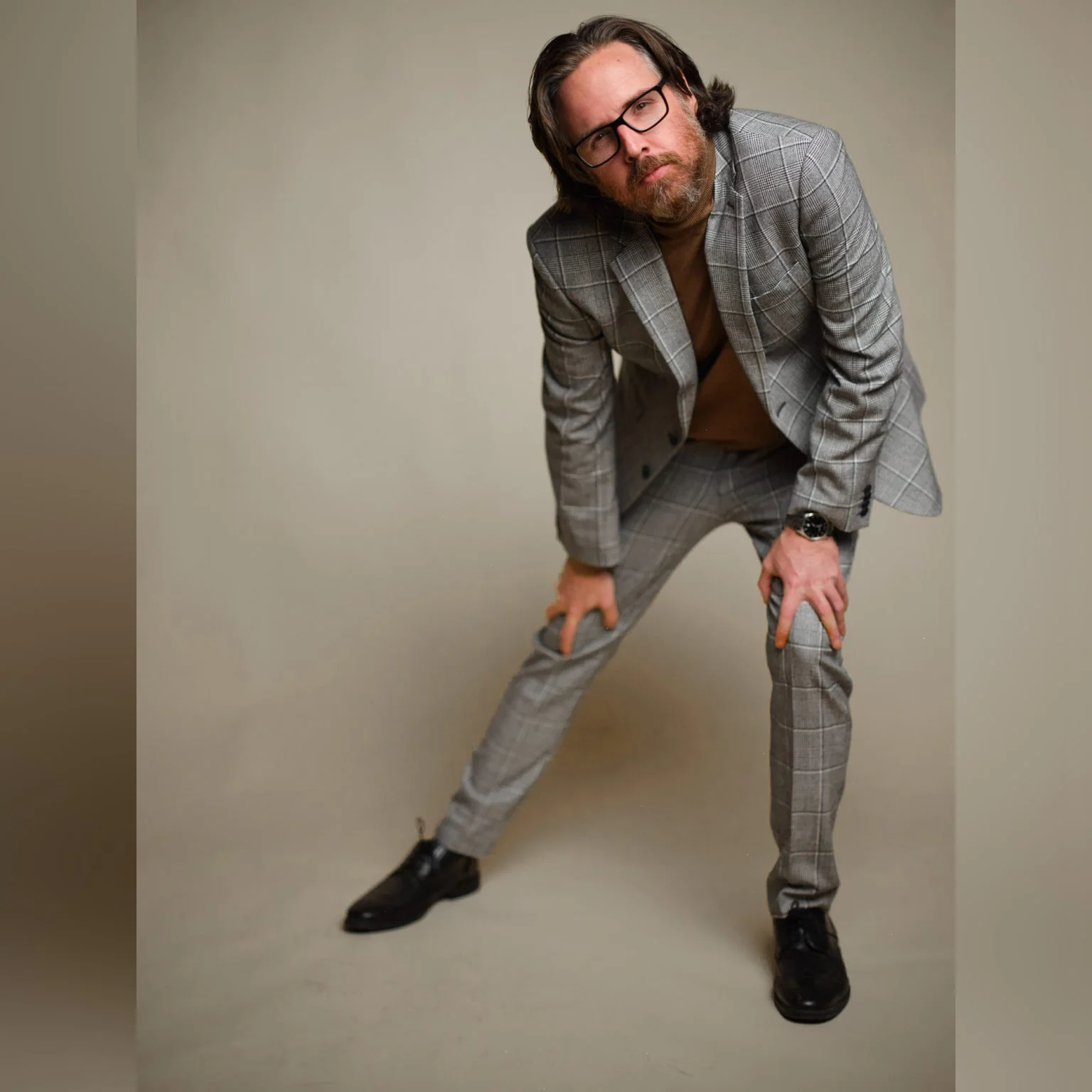 BEST MEAL EVER?
For my 30th birthday, my wife and I went to Alinea. It's got 3 Michelin stars and it's located here in Chicago. If I'm being honest, we went and grabbed burgers after our 20+ course meal, but that's beside the point. Alinea was an experience, much in the same way I think of my headshot sessions. Interesting flavors, amazing service, and true showmanship. One of my favorite memories of all time.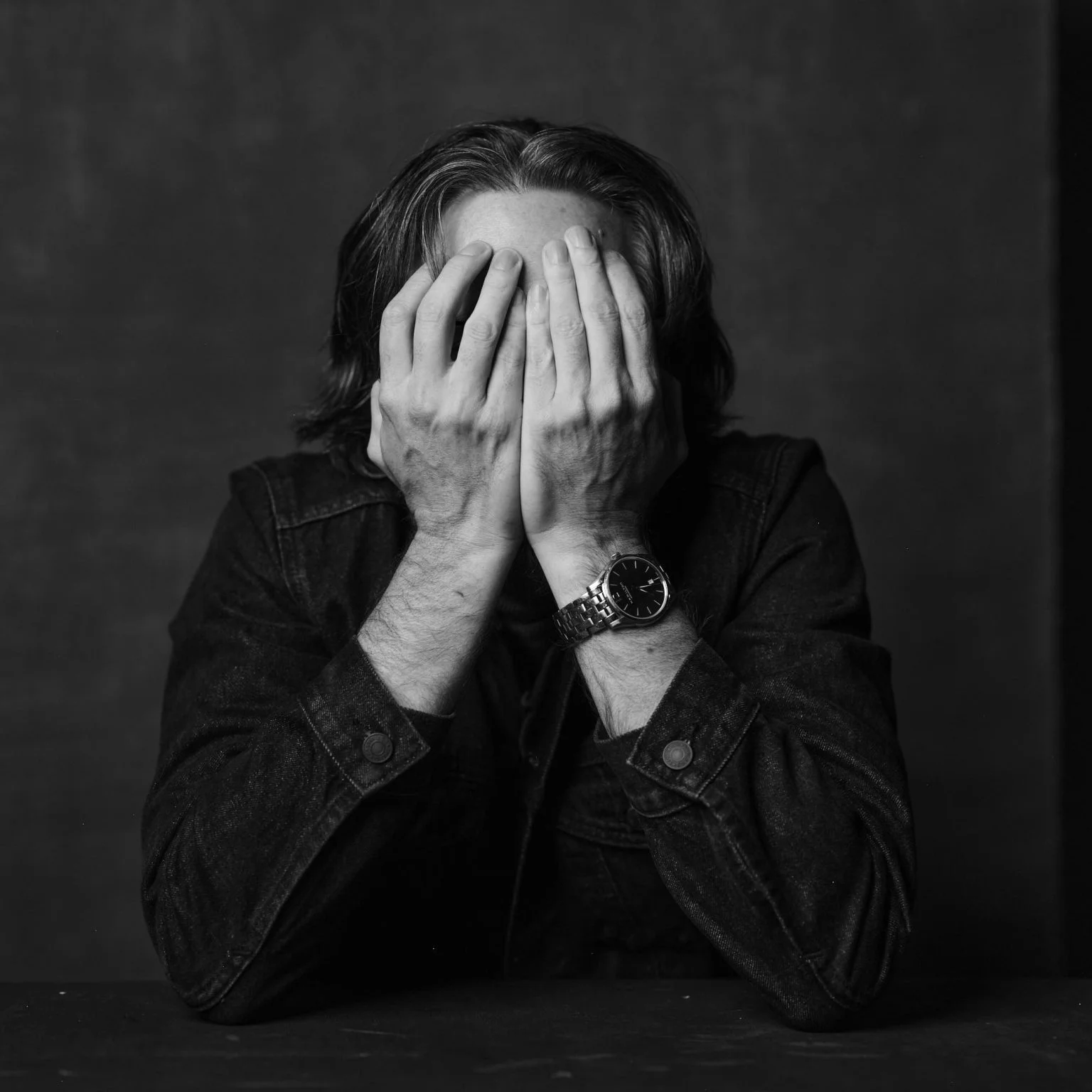 MY IDEAL VACATION?
I've never been much for vacations. Sitting on a beach or at a pool just aren't my thing, but over the years, I've gotten into getting off of the grid and going on adventures. That said, my ideal vacation involves hiking, maybe stand up paddle boarding or horseback riding, sitting around a fire, and looking off out into the mountains.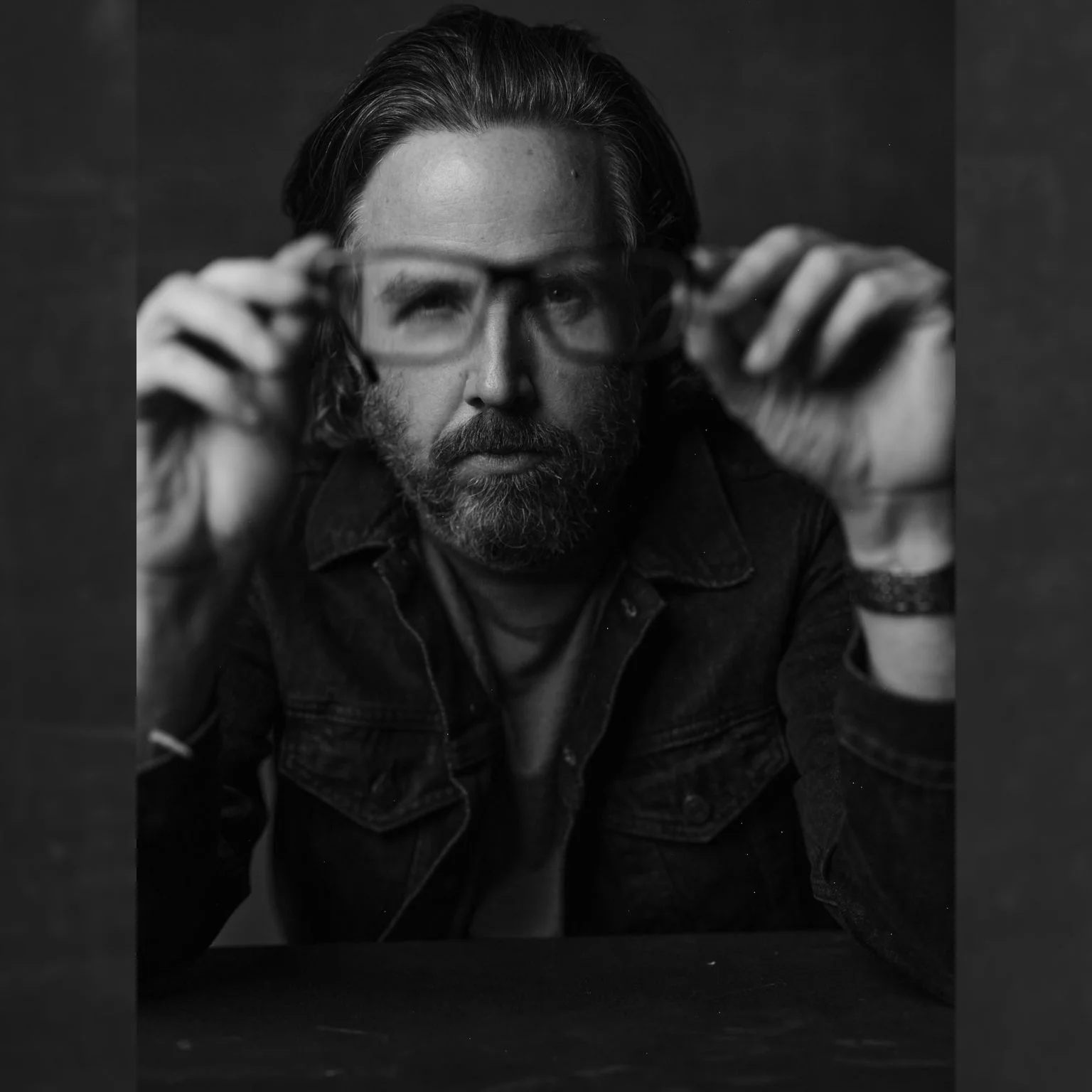 WHY PHOTOGRAPHY?
As a kid I loved to draw, in high school I learned to paint, and for as long as I can remember I've been interested in art, but I never really considered it a viable career path. After college, I tried a few traditional jobs that just weren't a good fit. I never felt particularly fulfilled doing anything other than art. Photography became my side hustle in 2009 and I opened my Fulton Market studio in 2010.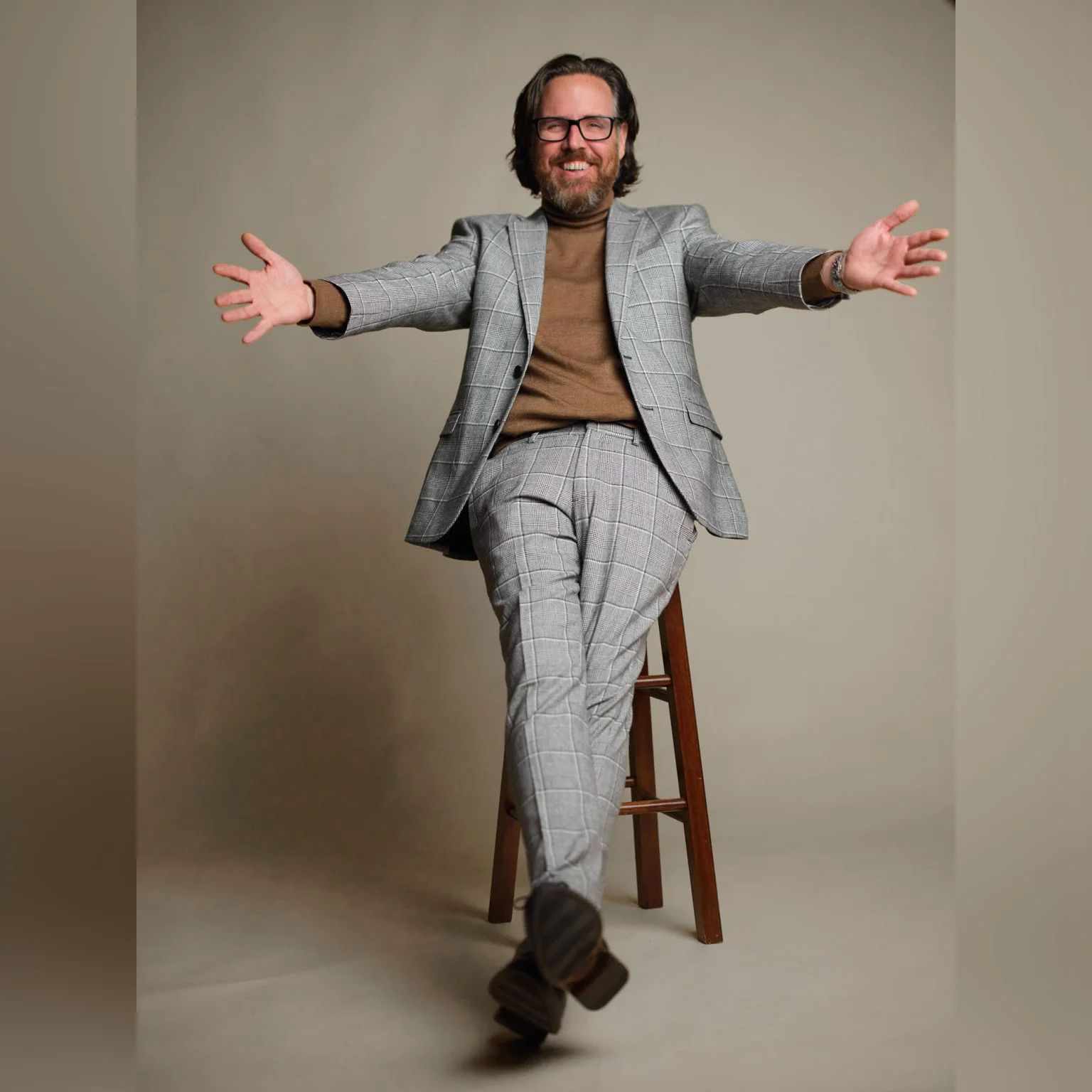 ELVIS OR THE BEATLES?
According to Tarantino, there are two types of people in this world. Elvis people and Beatles people. As a kid, my Dad was a big Elvis guy, which I think pushed me towards the Beatles. There's this book called "The Walrus was Paul" about the mysterious death of Paul McCartney that really hooked me. The book forced me to listen to the music for clues, and I've been a fan of both the Beatles and creative marketing ever since.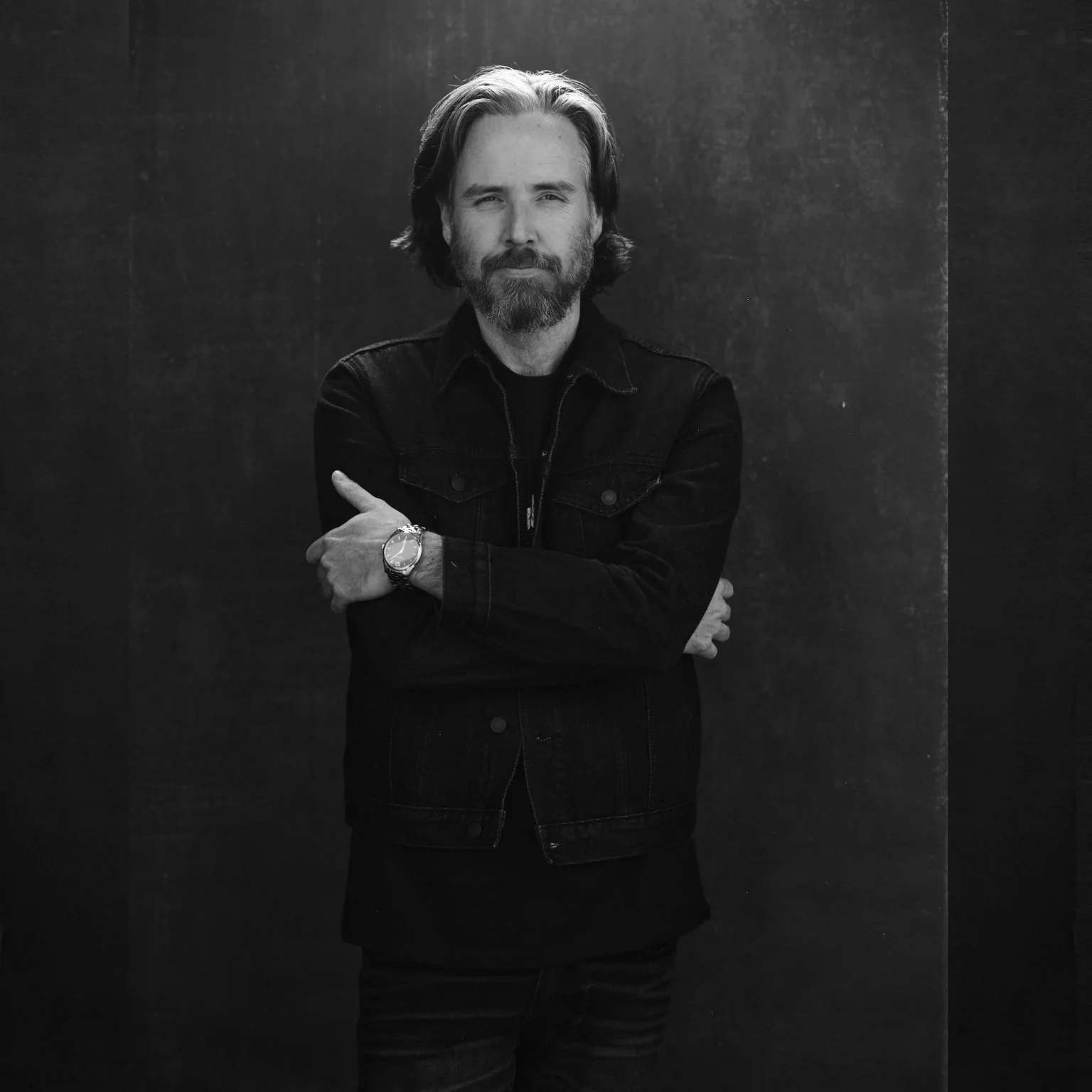 COLOR OR BLACK & WHITE?
As much as I love to play with color, if I had to choose... it's going to be black and white. I think it's a contrast thing. I just love the way that you can push the contrast in a black and white image to levels that can't be achieved in a color image.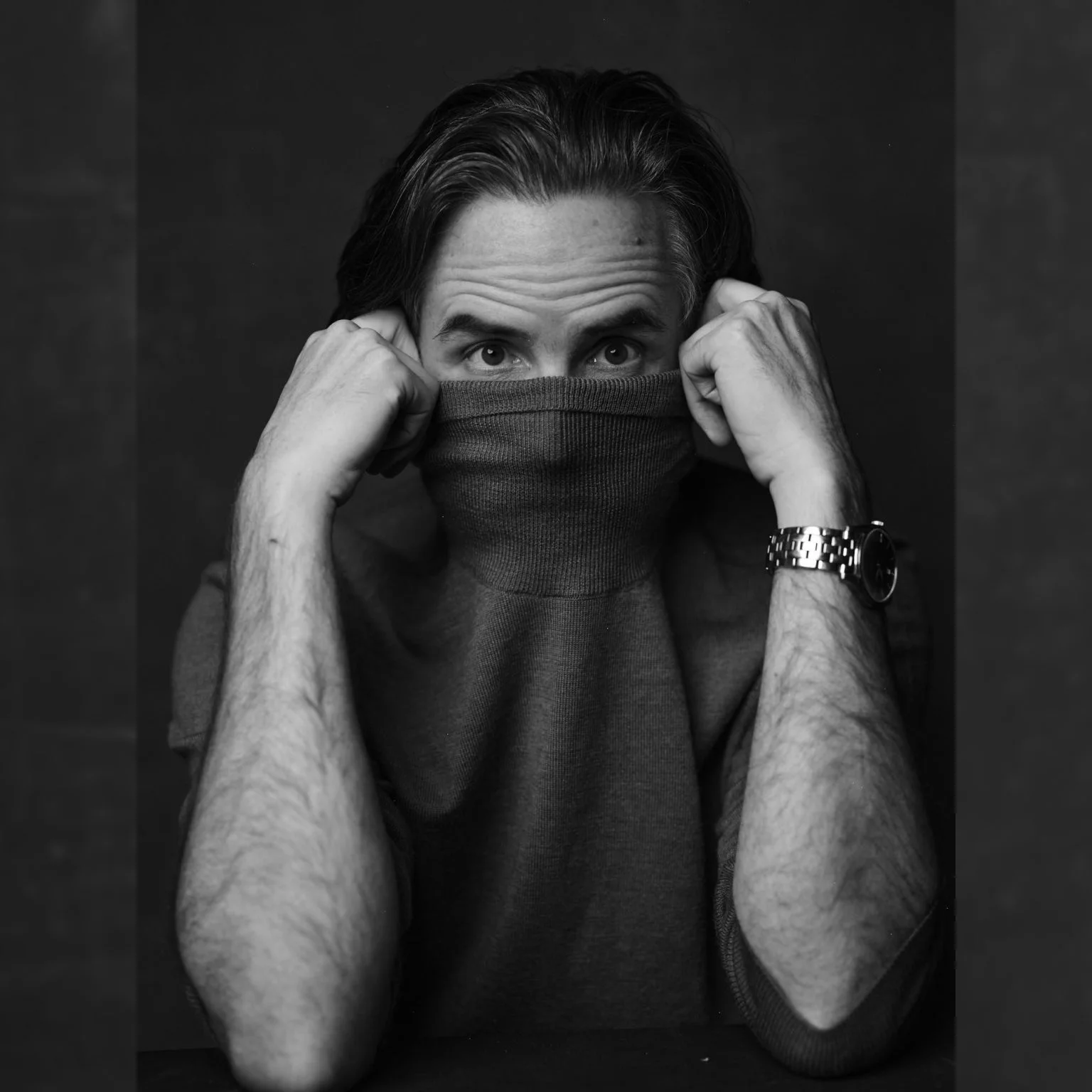 PHOTOGRAPHED ANYONE FAMOUS?
I occasionally get opportunities to work with celebrities as they come through town. My favorite celebrity shoot was getting to work with the cast of Hamilton. As a huge fan of the show, it was an incredible honor to work with such a talented group of people.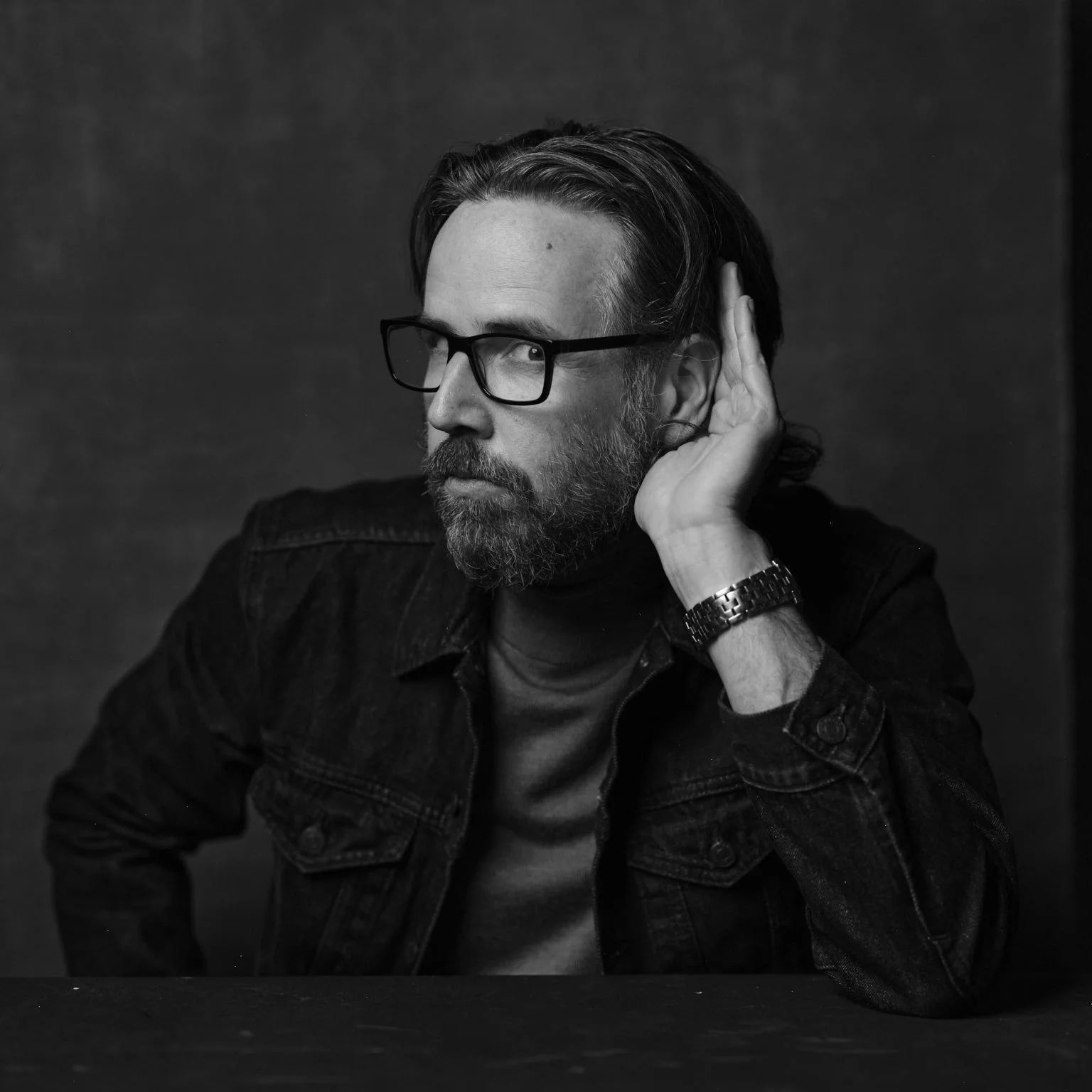 FAVORITE MUSICIAN?
I still remember watching the "Come Away with Me" music video in college for the fist time. I identify with Norah Jones on an artistic level. Over the years she's experimented with a lot of genre's and developed her own style and sound. That's been my journey as well. I'm a perpetual student of photography and my visual style is the culmination of all of my influences combined. That's how I think of Norah and her music. Decades of influences and inspiration all swirled together in a blender and garnished with her personal twist.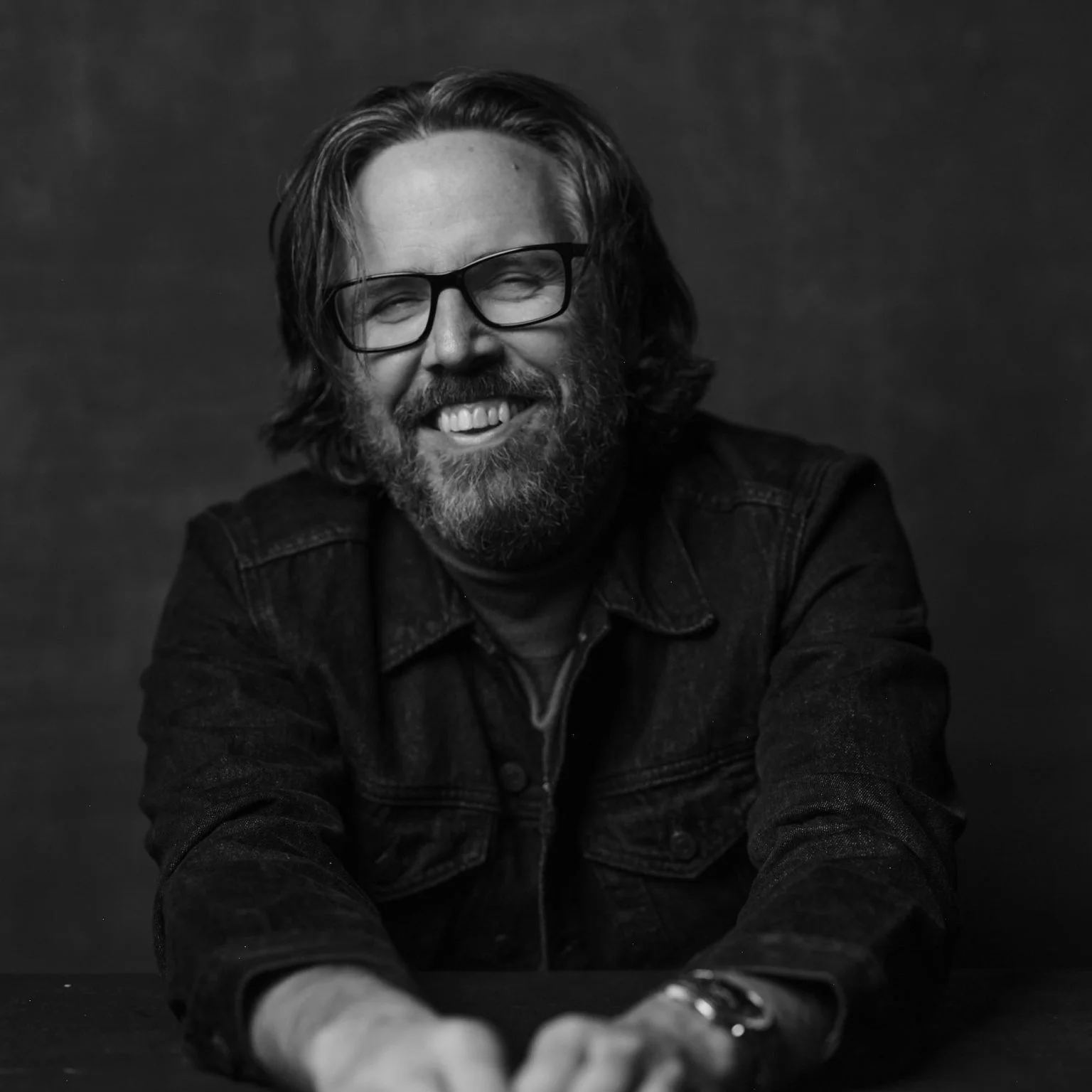 DO YOU HAVE A HOBBY?
I like to build things. I'm usually working on some kind of project. I've built guitars, and speakers, and computers, and all sorts of home automation stuff. I enjoy working with my hands and making something from nothing.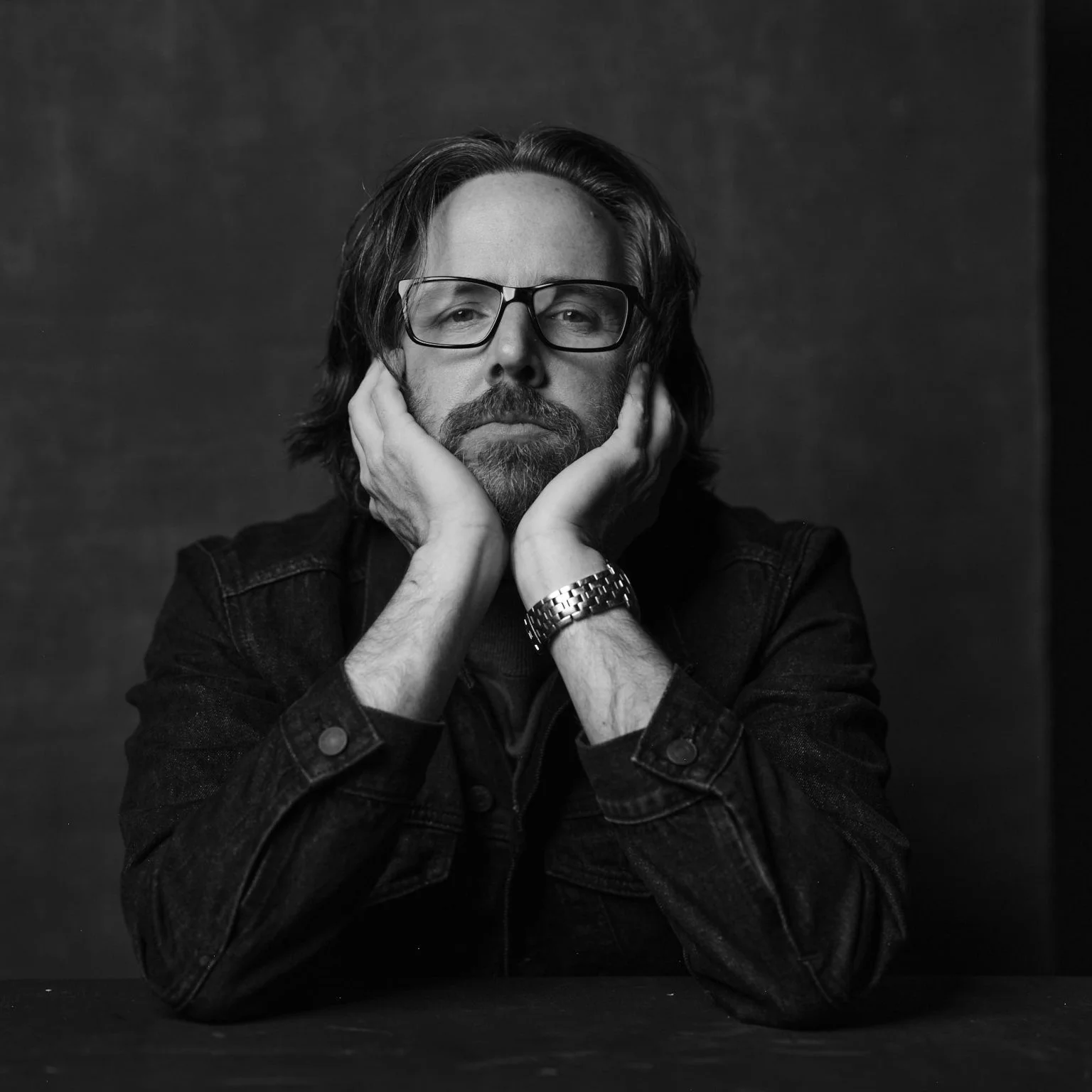 WHERE ARE YOU FROM?
I was born in Chicago and was a south sider until we moved to Indianapolis where I went to grade school. I spent most of my childhood in Valparaiso, Indiana and went on to attend Ball State University in Muncie. After college, having spent entirely too much time in Indiana, I moved back to Chicago where I met my wife Meghan. We're currently raising our family in Tinley Park, Illinois.
THE ARTISTS THAT INFULENCED ME AND MY WORK IN SOME WAY SHAPE OR FORM OVER THE YEARS. HOVER OVER THE IMAGE TO LEARN WHY THIS ARTIST IS SO IMPORTANT TO MY WORK.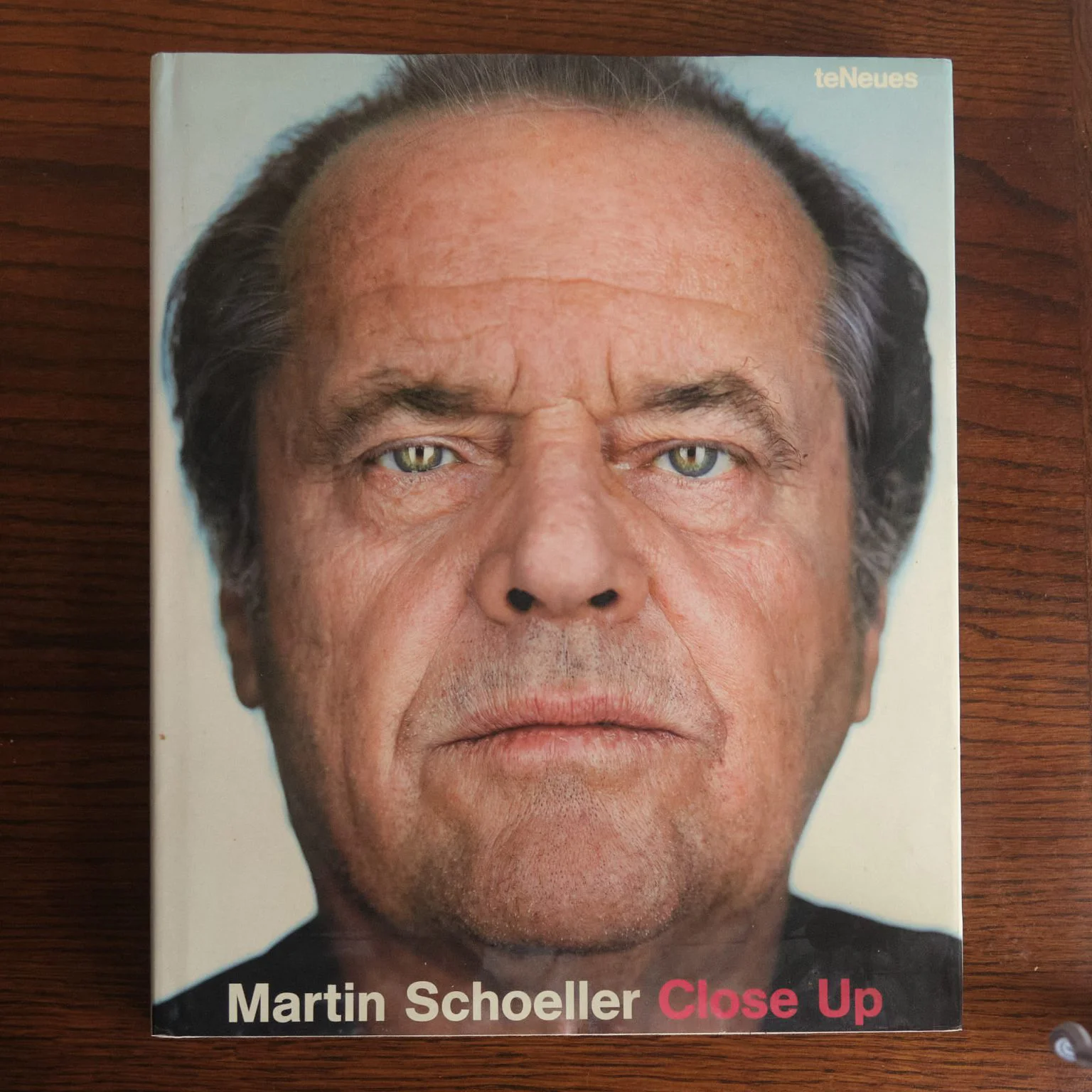 MARTIN SCHOELLER | CLOSE UP
The first book of photography I ever purchased and the first photographer I ever really studied or admired. Yes, his photographs aren't always flattering, but it's less about flattery and more about raw honesty.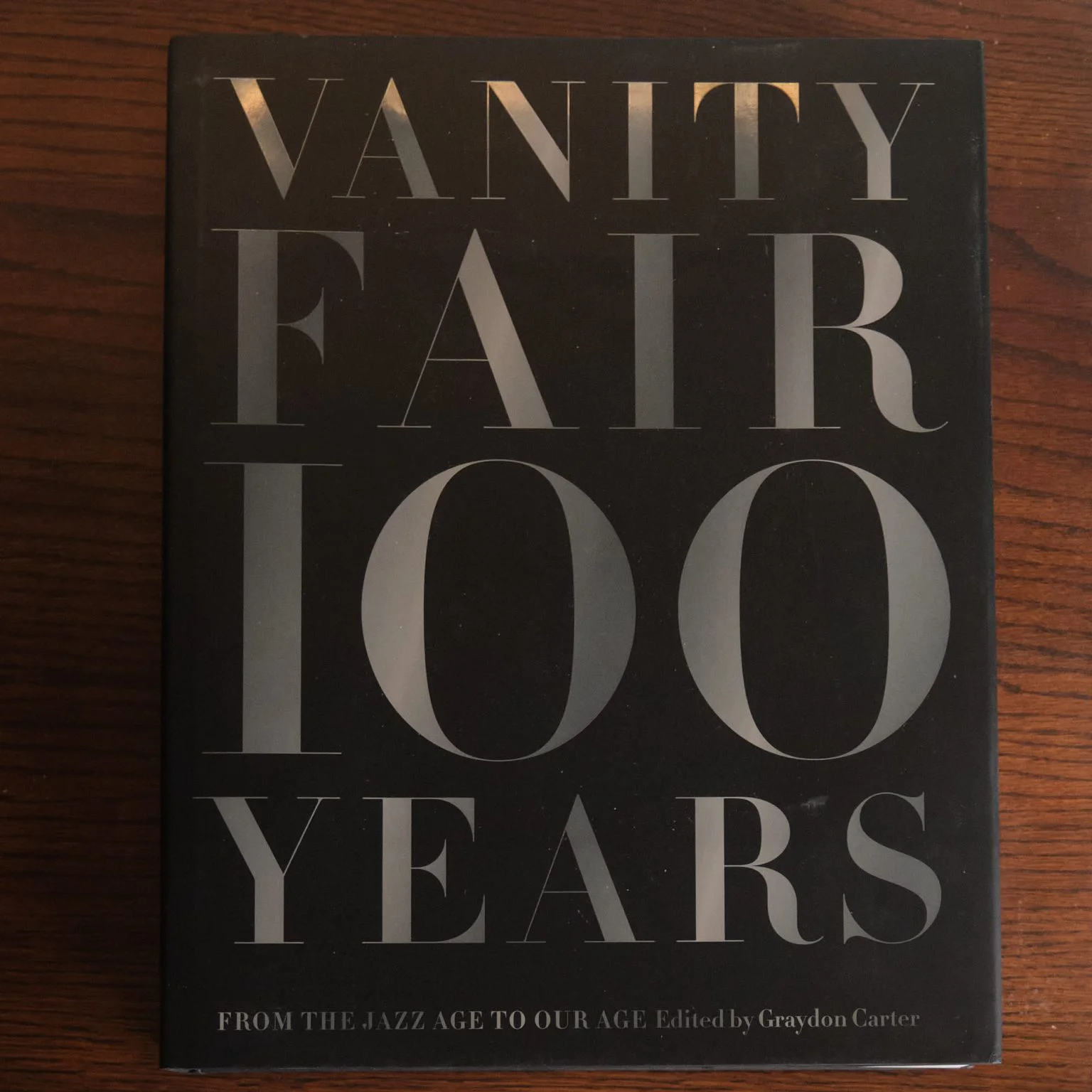 VANITY FAIR | 100 YEARS
Shooting for Vanity Fair is a dream. Not the kind of dream you ever think will come true, but one of those wild dreams that children have when they're young about wanting to be an Astronaut when they grow up. The images featured in Vanity Fair are a constant source of inspiration and this book documents the history of the magazine.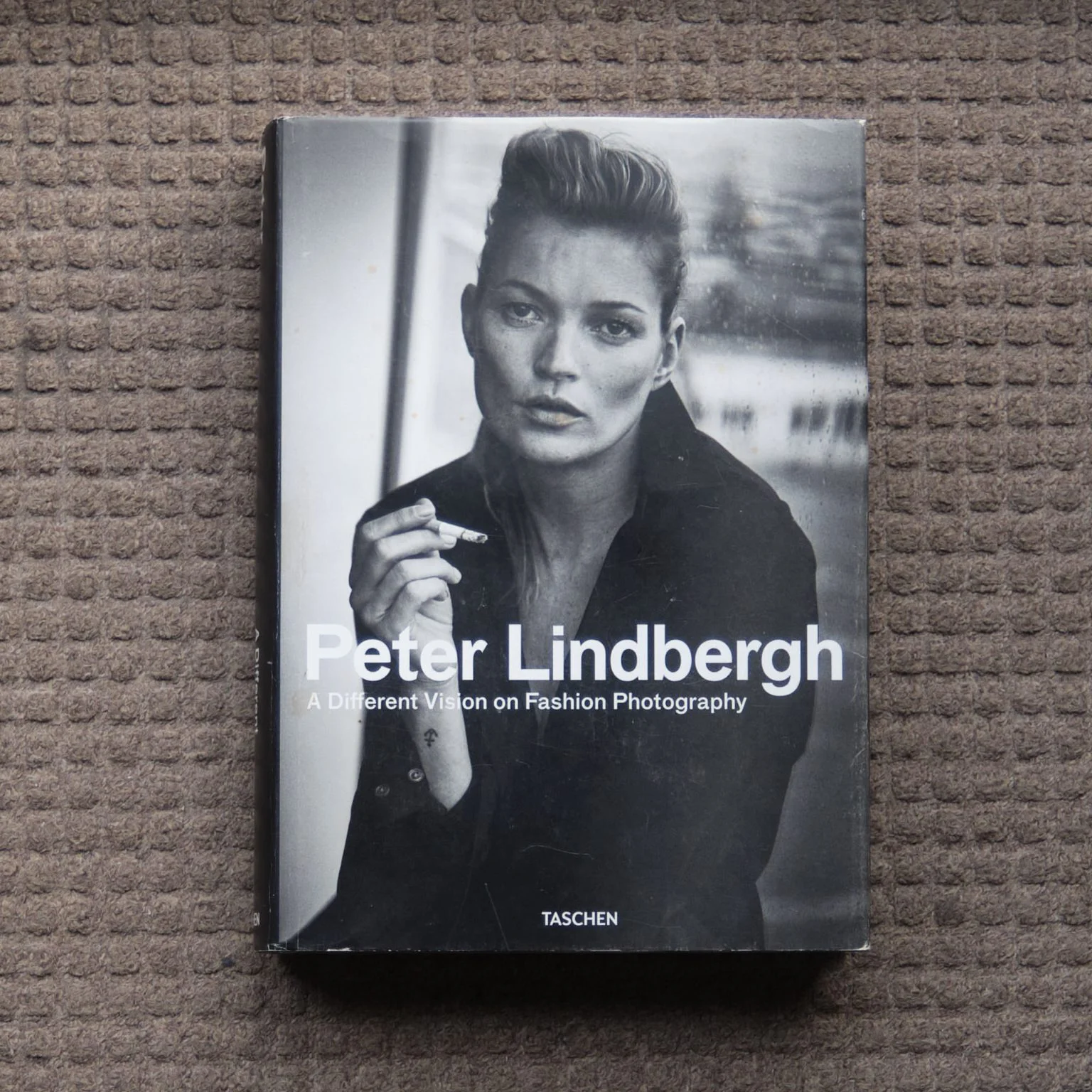 PETER LINDBERGH
The late Peter Lindbergh revolutionized fashion photography by blurring the lines between portraiture and fashion photography. . Nothing about Lindbergh's work is ever over retouched or over polished. Everything is perfectly imperfect and I love it. Whenever I'm shooting in black and white I channel my inner Lindbergh and it's during those moments that I feel like I'm at my best.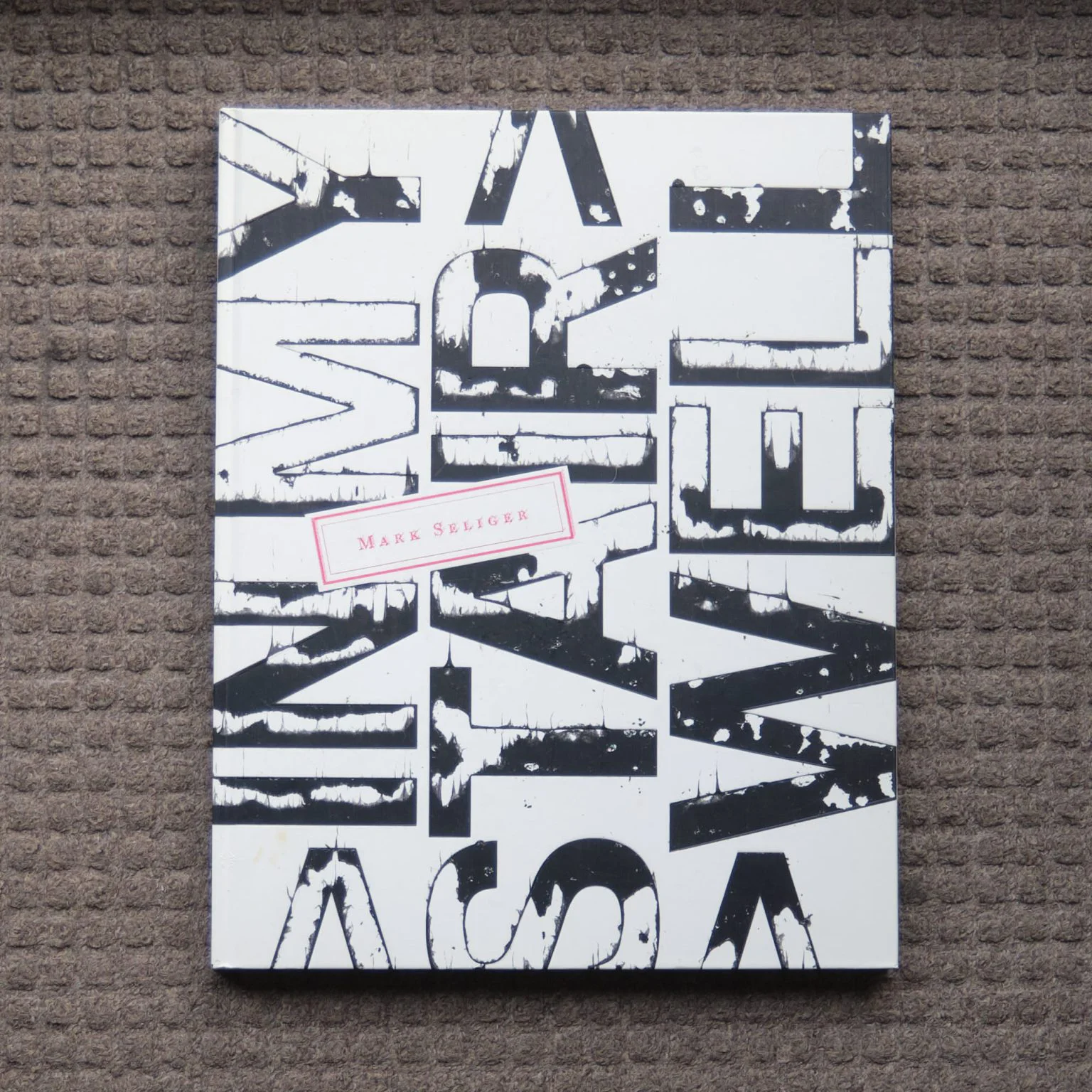 IN MY STAIRWELL
This book inspired a personal project I did called "In My Alley" where I photographed people in the alley behind my studio. In Seliger's book, all of the images are made in the stairwell outside of his NYC studio. I'd love to have been a fly on the wall during those sessions. I can only imagine fascinating conversations had between equally fascinating people. This is 100% something I try to achieve with every person who walks through the door of my studio.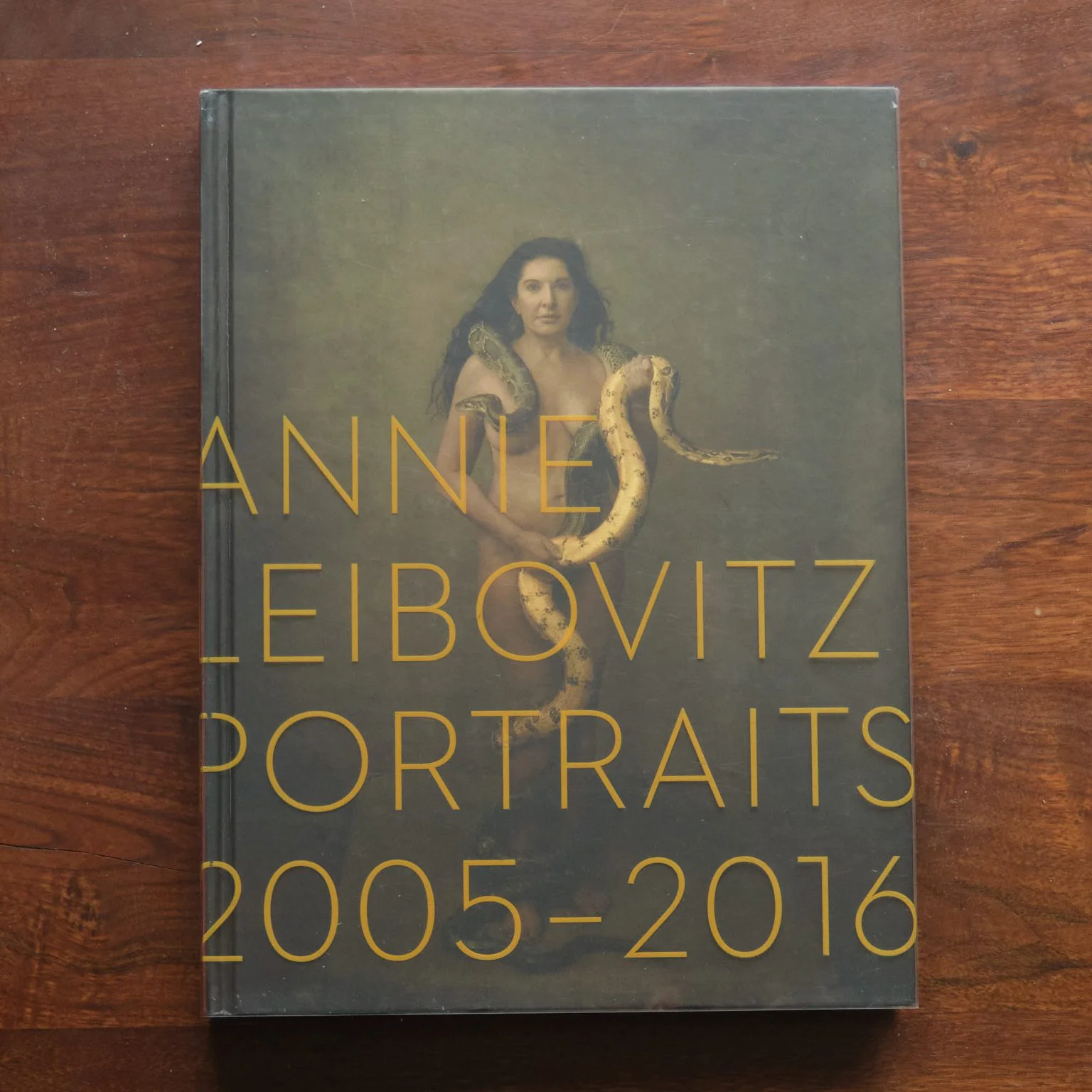 ANNIE LEIBOVITZ | PORTRAITS
It's difficult to underscore just how influential Annie has been on my photography. Her use of color and light makes her images immediately recognizable. That level of consistency is something I strive for in my own work. The photography in this book is nothing short of breathtaking and I refer to it often when trying to breathe new life into my portfolio.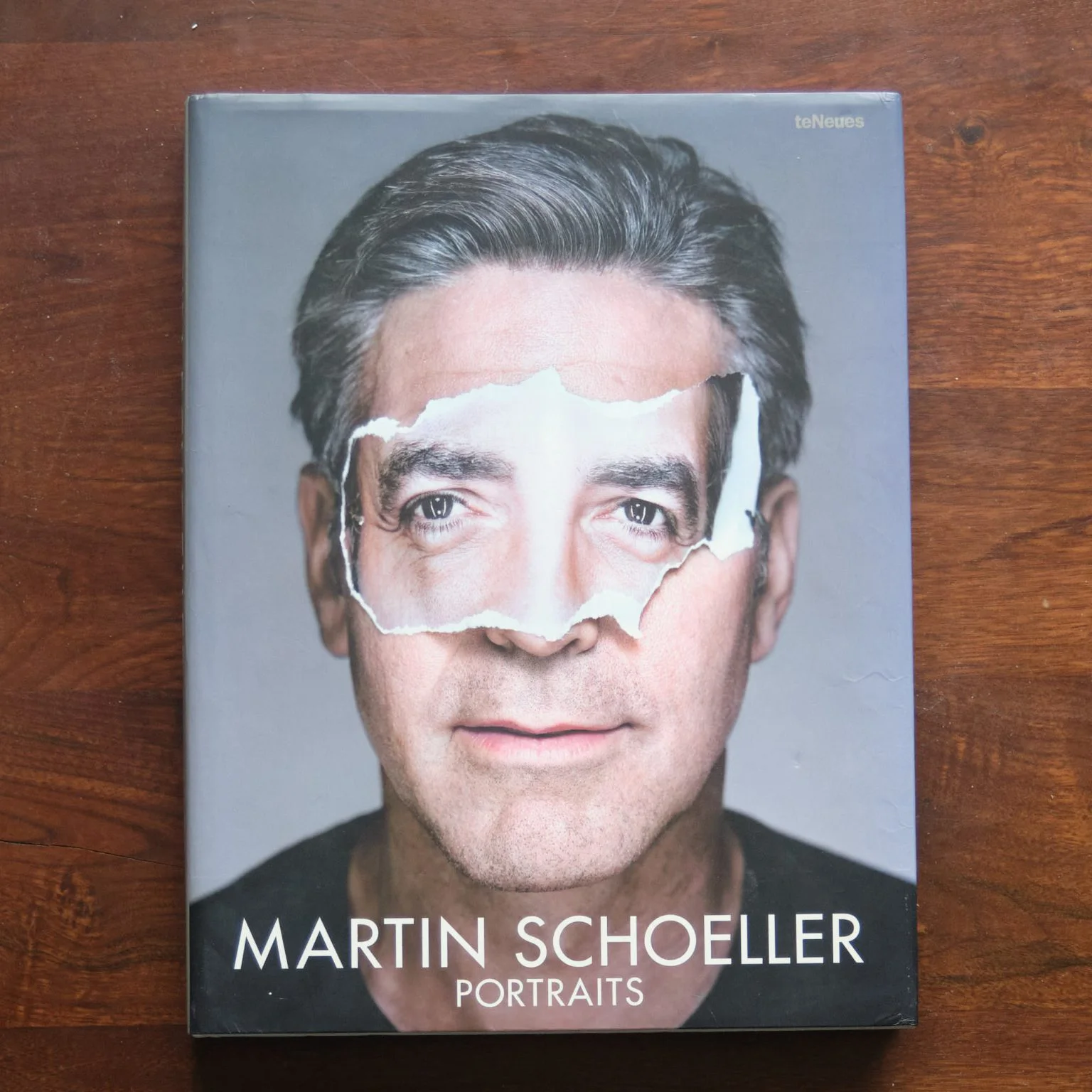 MARTIN SCHOELLER | PORTRAITS
This is my favorite Schoeller book. Most people know Martin for his close up portraits, but in this book he takes a step back and adds more characters to the stories. A lot of people think of him as a bit of one trick pony, and all of those people are wrong. Schoeller has a fantastic sense of humor, and it's on display in this book for the world to see.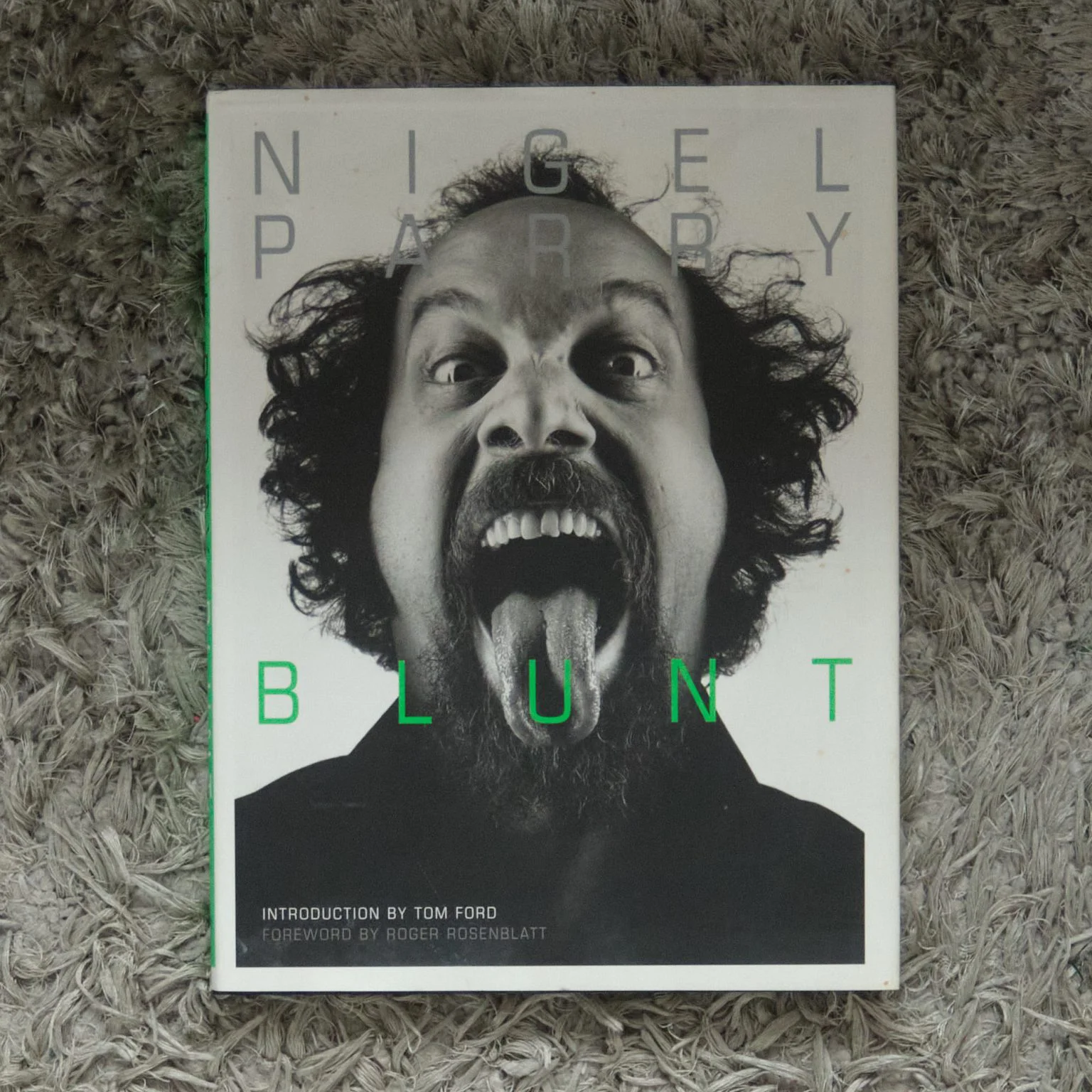 NIGEL PARRY | BLUNT
An early edition to the collection, this book has a lot of sentimental value. When Nigel photographs someone he doesn't waste the opportunity. It's not about getting that 1 good shot, it's about a variety of great shots. He gets the "cover shot" with studio lighting and the white background, but he gets the natural light lifestyle shots too. The man is equally at home shooting editorial portraits. Nigel is the reason I don't limit anything during your session.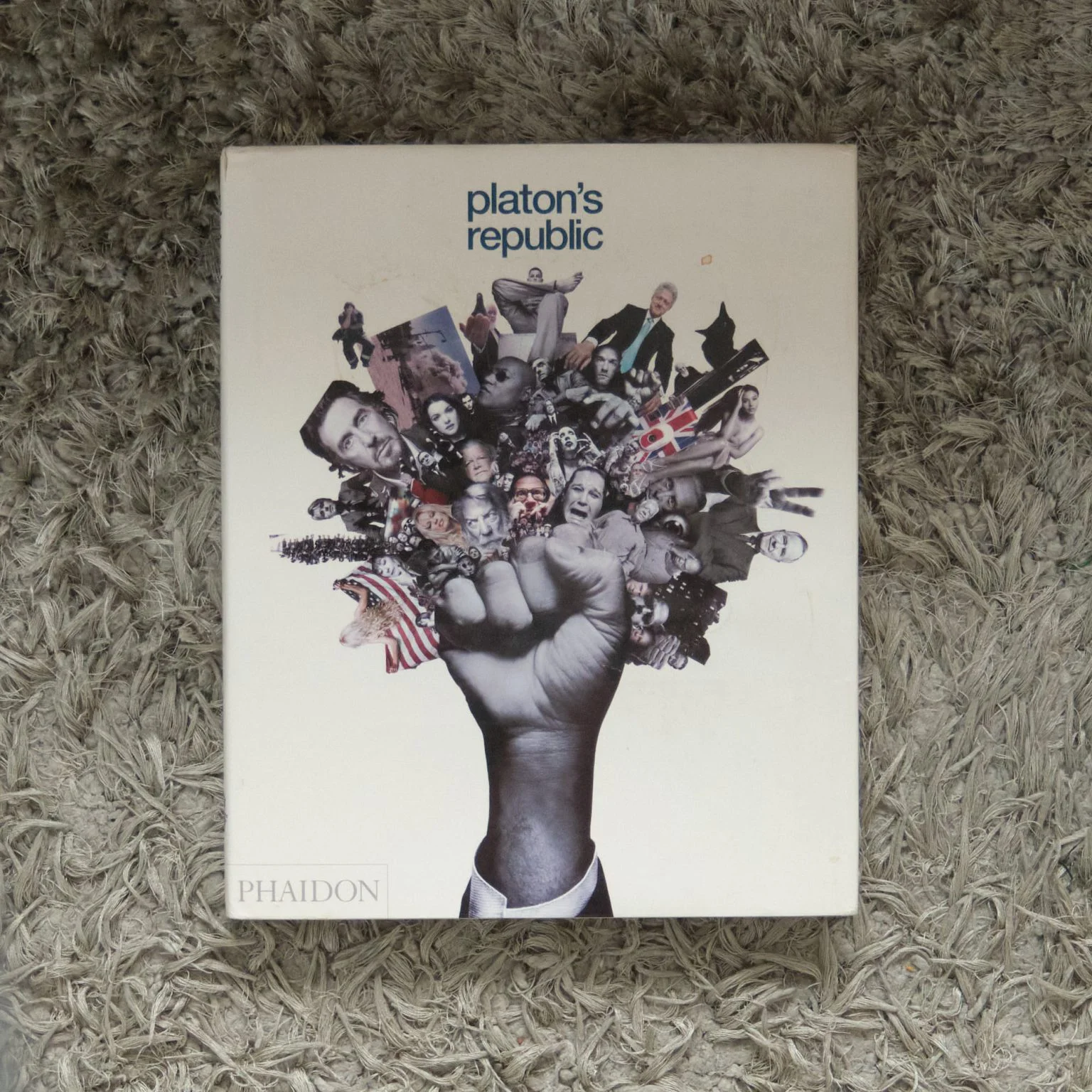 PLATON | PLATON'S REPUBLIC
In 2019 I had the opportunity to see Platon give a lecture in Northwest Indiana. If you're not familiar with Platon or his work, check out his episode in the Netflix documentary series, Abstract. Platon is an amazing story teller and he's photographed some of these most powerful people in the world. His lecture was inspiring and his work is as well.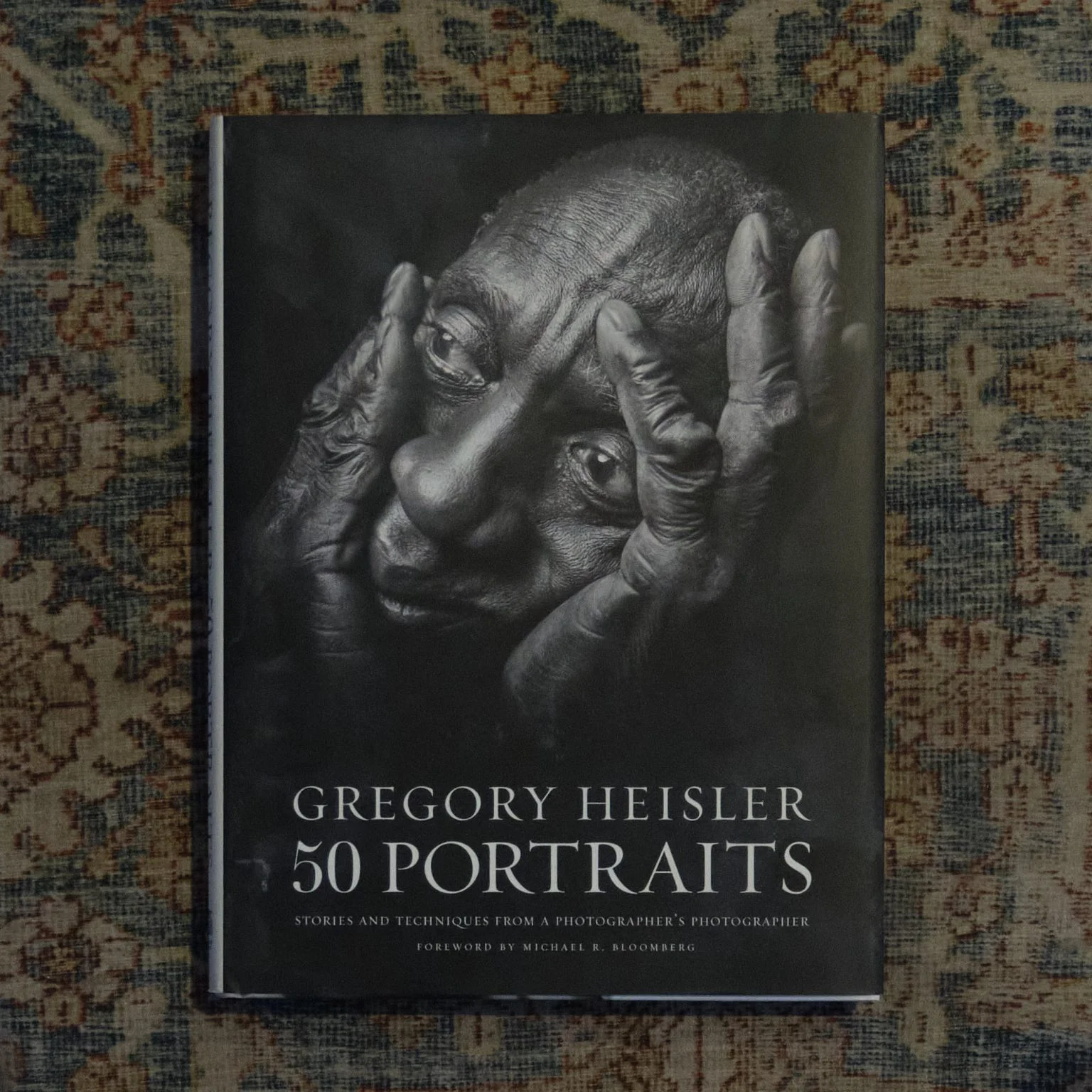 GREGORY HEISLER
Heisler is the most likable photographer you'll ever meet. The kind of guy you want to sit and have a beer with. Most people, even famous ones, don't love to be photographed and Heisler uses his wit and charm to disarm his subjects and create an enjoyable experience. Heisler inspired me to make the studio a fun place to be. When my clients are enjoying themselves and having a good time, that energy always shows in the images.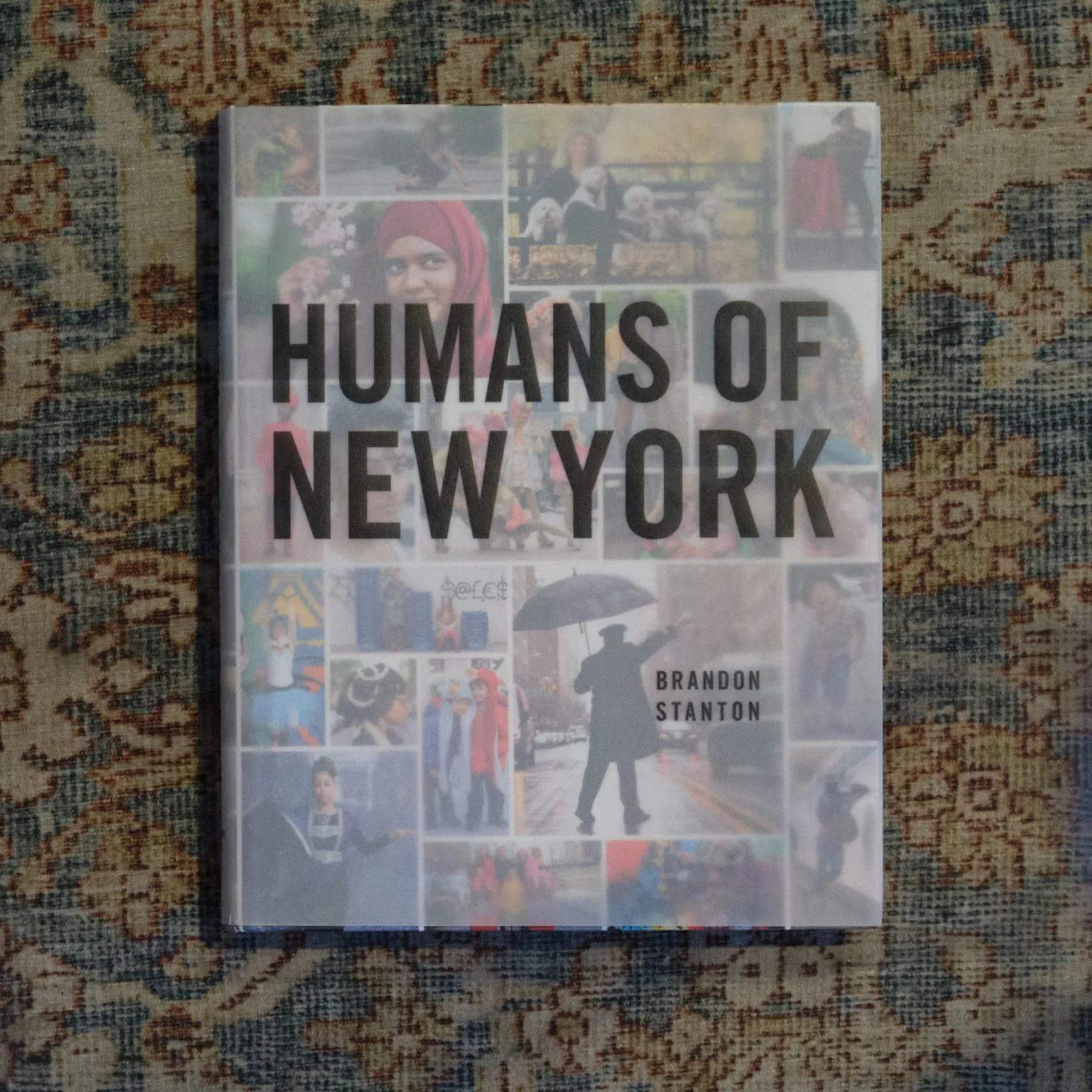 HUMANS OF NEW YORK
My wife bought this book for herself and it didn't take long for me to "borrow" it. That was over 10 years ago and lucky for me, she still hasn't noticed. In a lot of ways, these shots are like headshots. They're interesting portraits of interesting people and that resonates with me. The subjects never look stiff or like they're trying too hard and there's a naturalness to the images. That's what makes a great headshot. When people look comfortable and confident in their own skin, they look more attractive.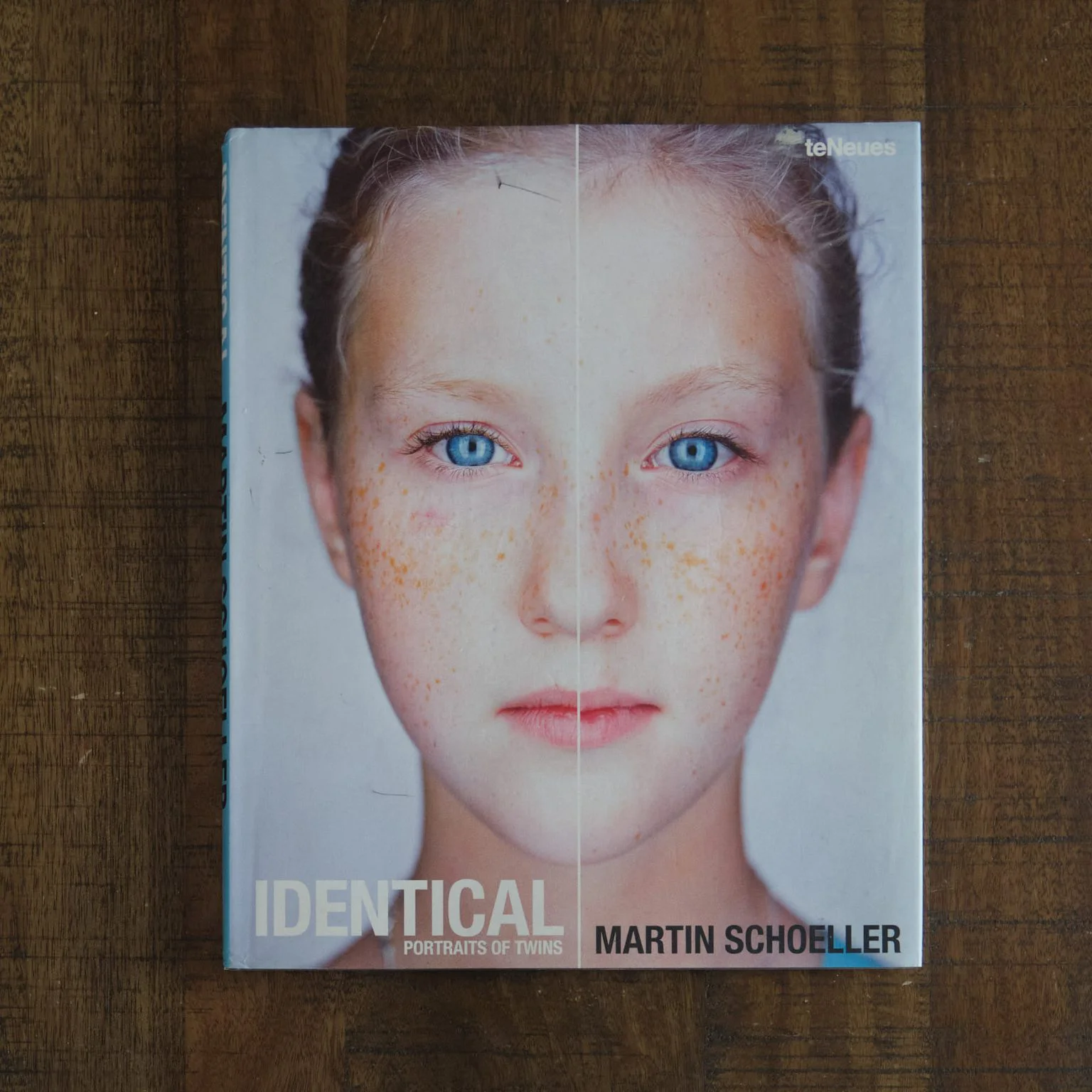 SCHOELLER | IDENTICAL
This book is for people who obsess about facial characteristics (guilty as charged). Schoeller photographs twins, triplets, and even some quadruplets. He shoots them each in the same style which gives the reader a unique opportunity to observe how very small differences can make a large impact on someones appearance. Maybe not as fun as his more celebrity-centric books, but fascinating none the less.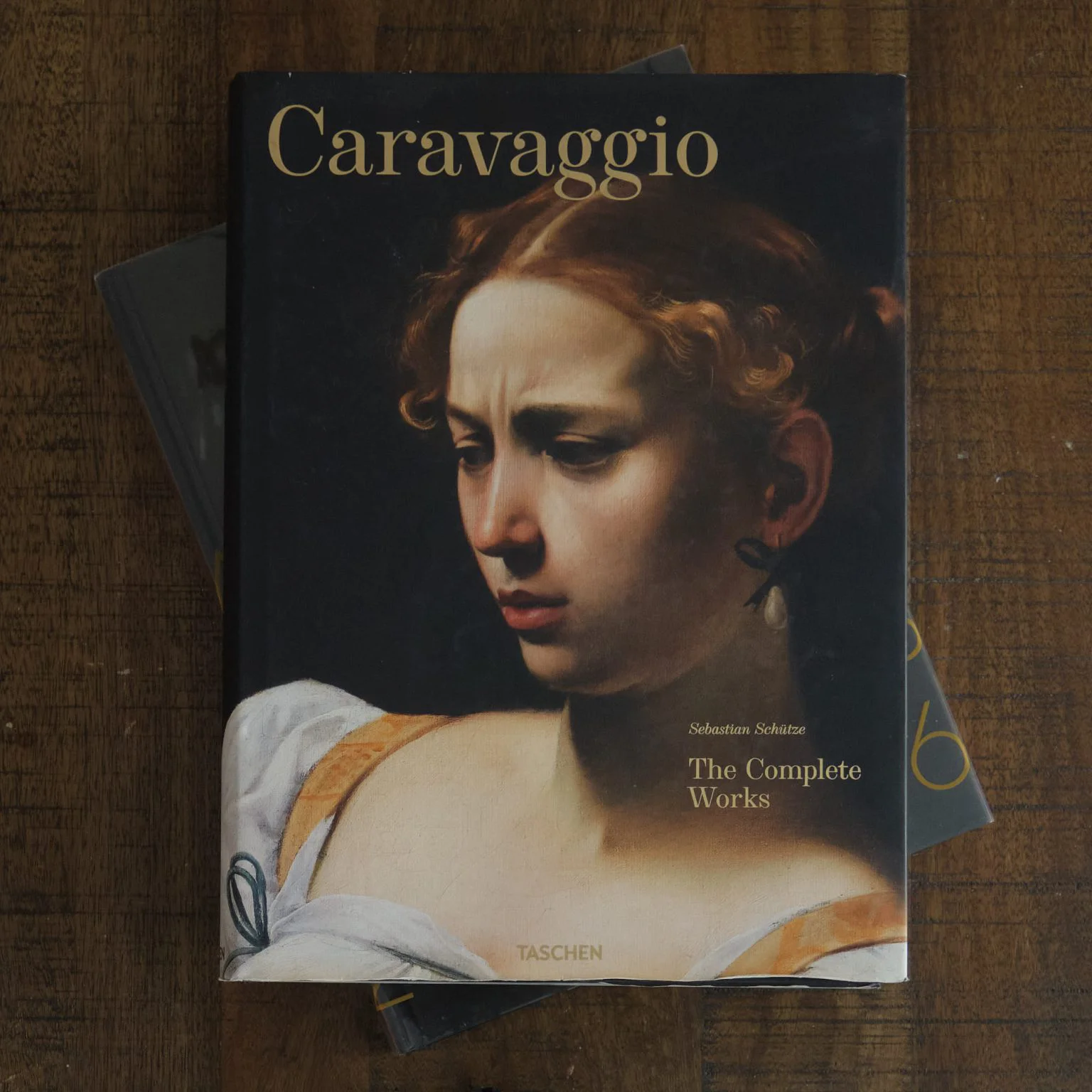 CARAVAGGIO | THE COMPLETE WORKS
If there were a 6th Ninja Turtle, his name would have been Caravaggio. While not as famous as Michelangelo, he was a Renaissance painter and use color, light, and contrast is something I try to channel in my photography.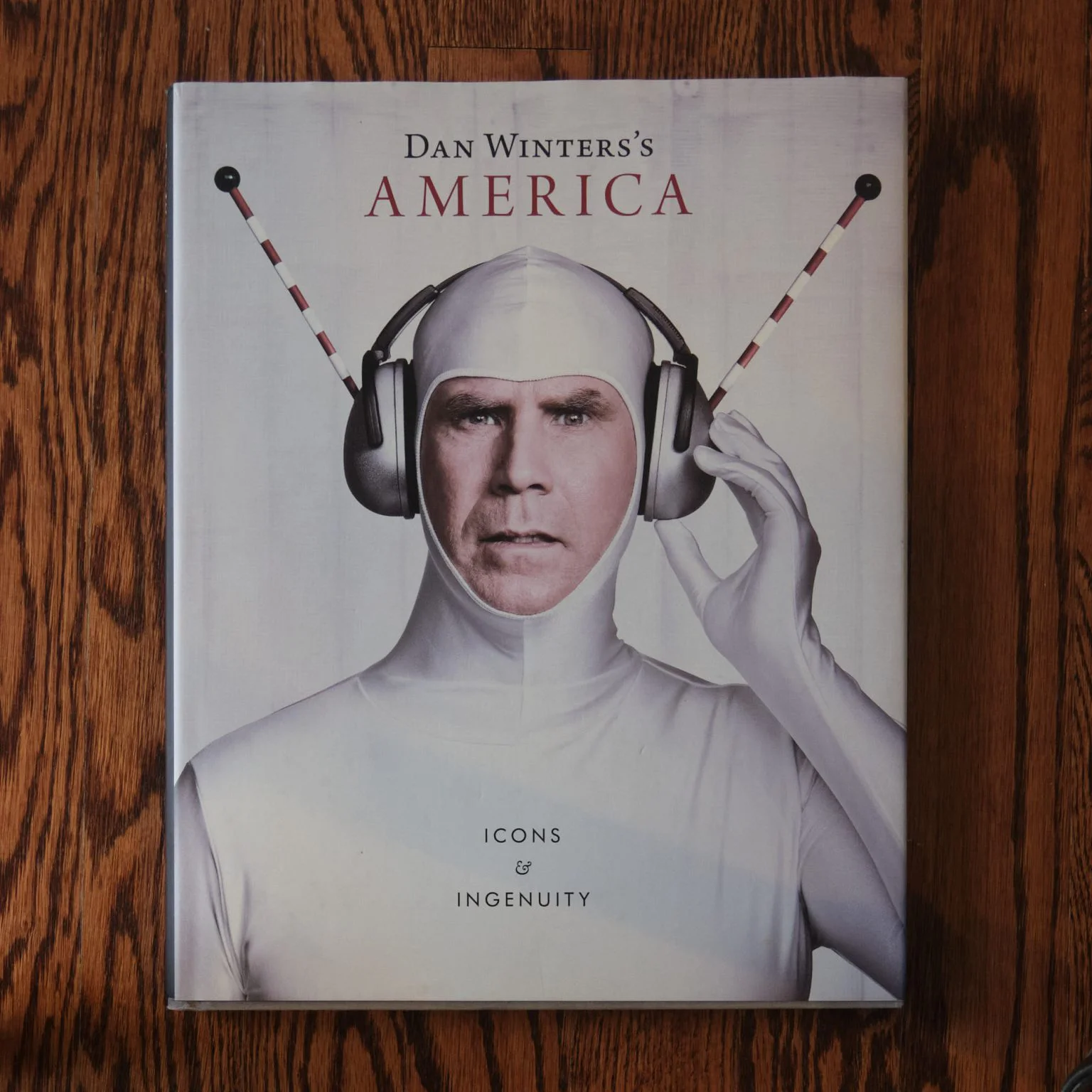 DAN WINTERS | AMERICA
Dan Winters makes me want to push myself out of my comfort zone creatively. I do a lot of self portraits and personal projects as a form of professional development and it's those projects that have gotten me where I am today.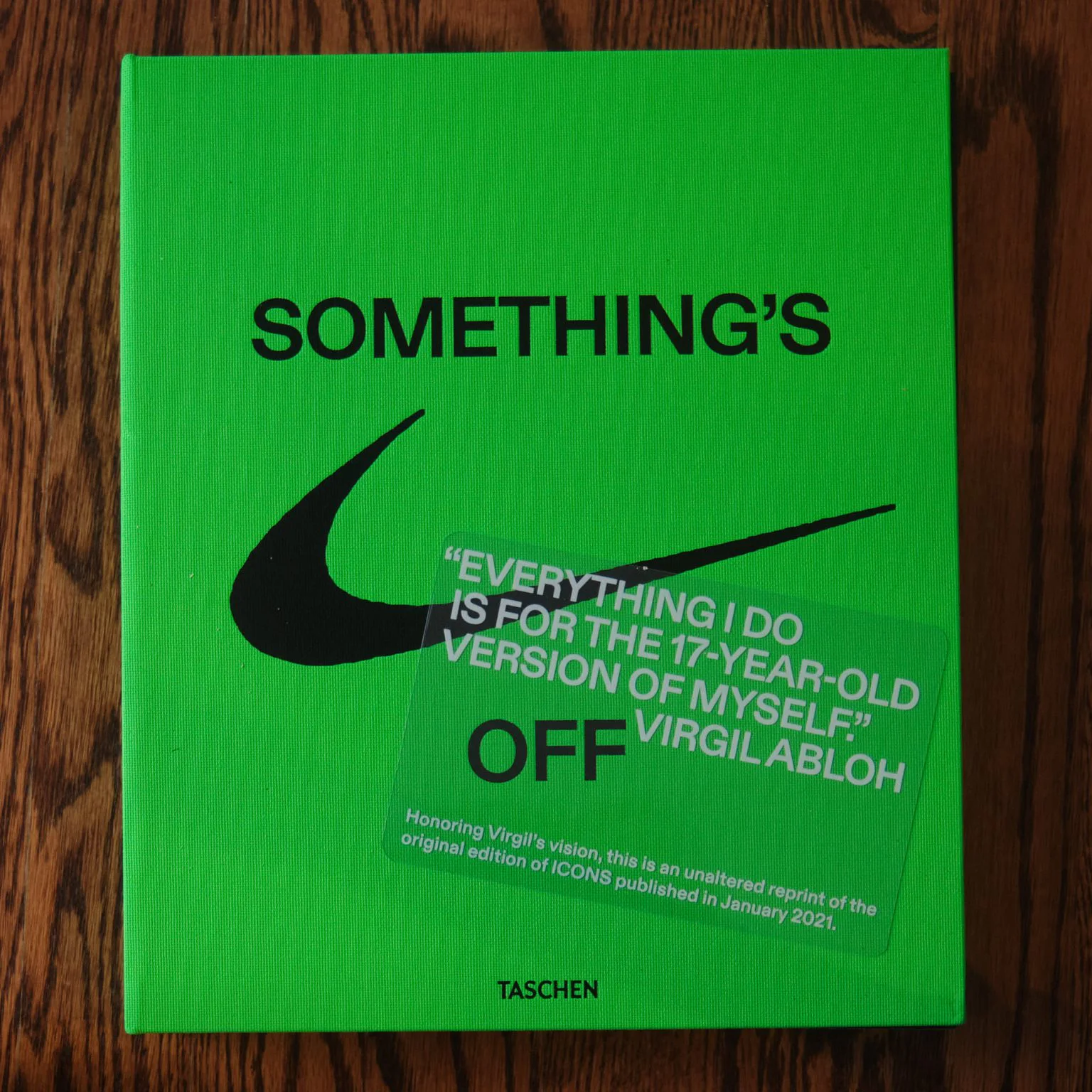 SOMETHING'S OFF
On the surface, this book doesn't fit in. It's a book full of sneakers, but not just any sneakers. These are the collective works of Virgil Abloh, Chicago born fashion designer, who founded Off-White Shoes. If you're not familiar, these are high-fashion gym shoes. Part of me loves this book because I'm really into sneakers, but the photographer in me loves the idea of how he took seemingly average shoe designs that people are familiar with and made them look more interesting... more unique.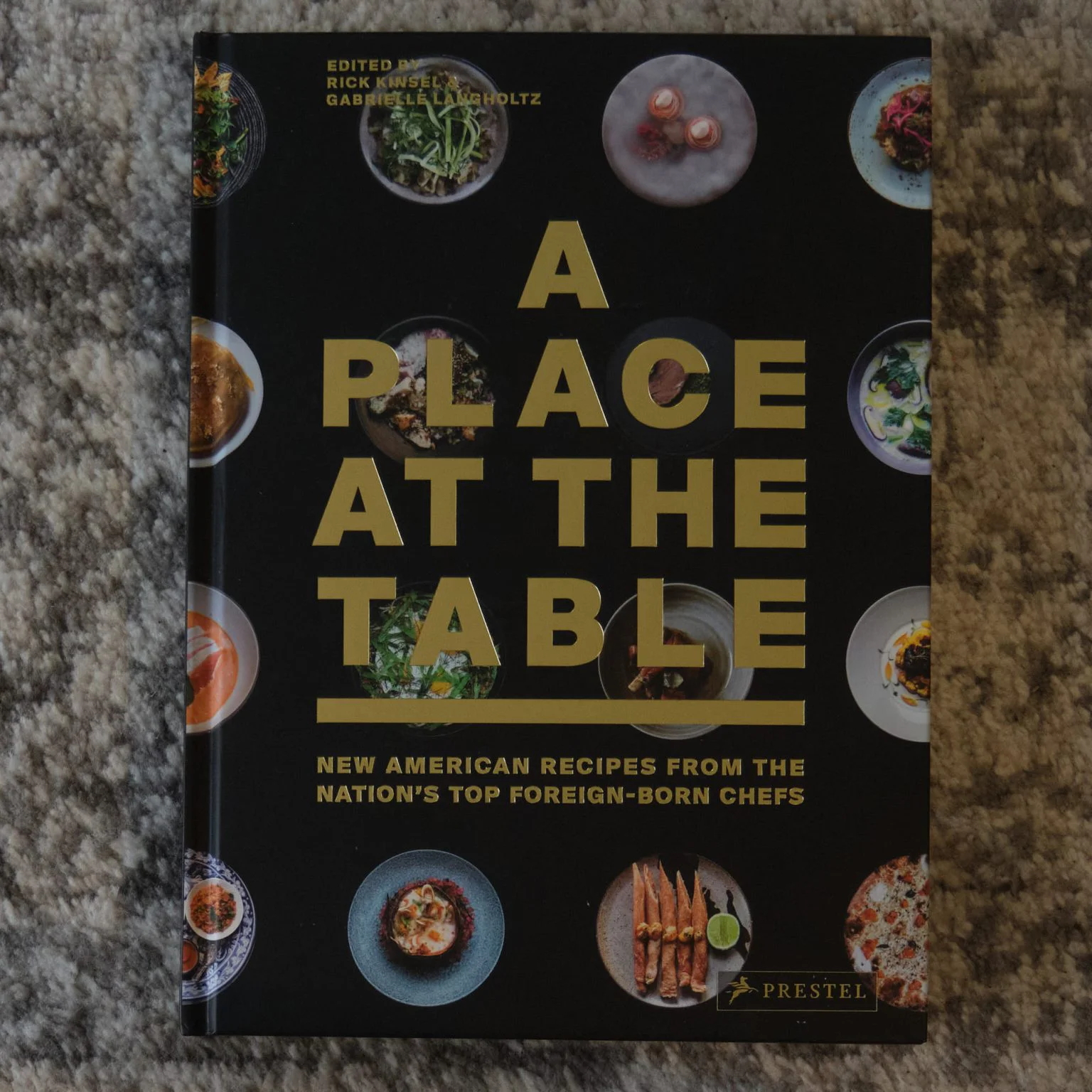 A PLACE AT THE TABLE
One of a few odd ducks in my library, this book shares the stories of some of America's greatest immigrant chefs and thanks to my friend and mentor Peter Hurley, the majority of the images in this book were created by photographers that I consider to be close friends. I assisted Peter on the shoot that took place in Chicago featuring local chef Thai Dang at his restaurant HaiSous. Chef Dang thanked us with a very special meal.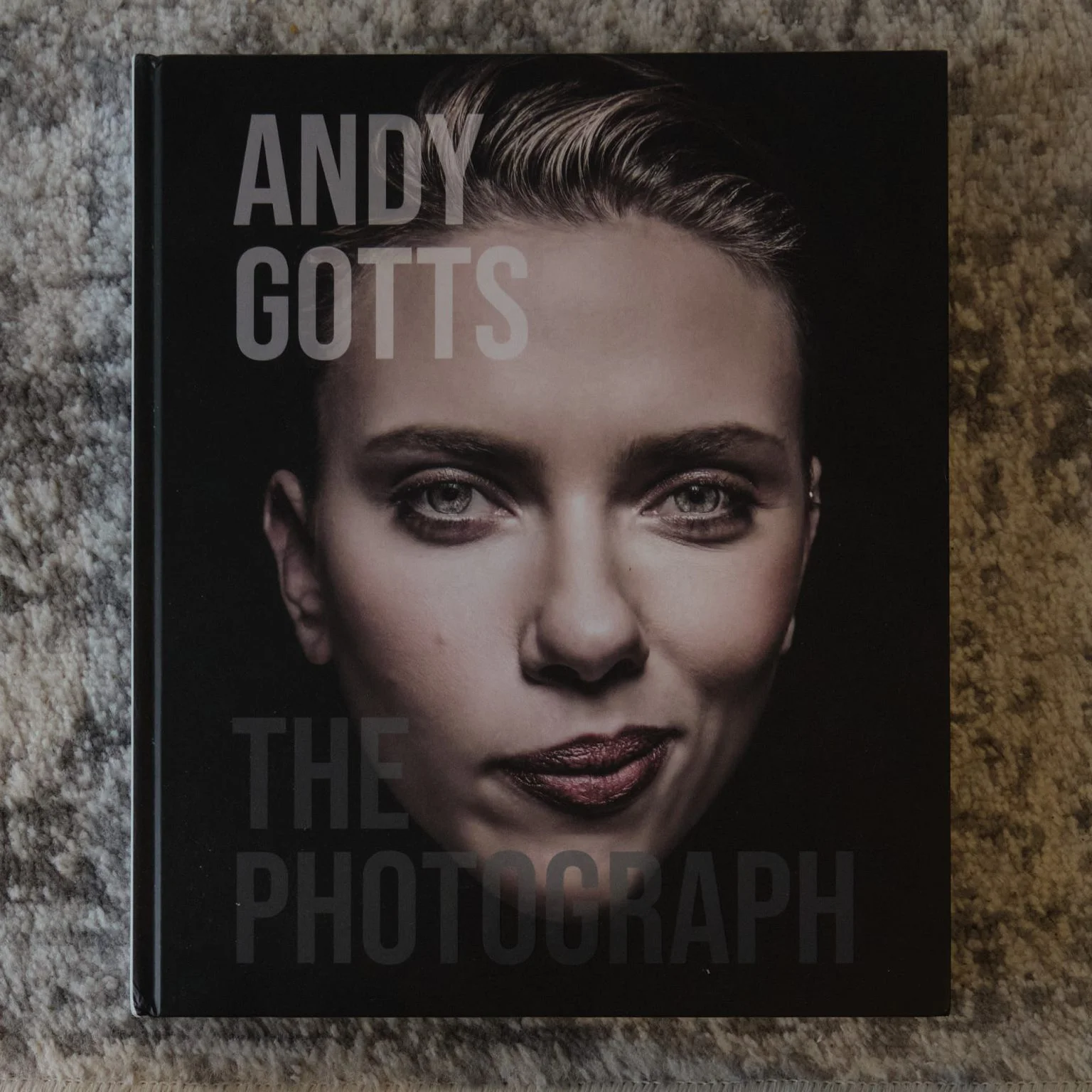 ANDY GOTTS | THE PHOTOGRAPH
This one was an algorithm purchase meaning the algorithm told me that if I like Annie Leibovitz, Martin Schoeller, and Mark Seliger, I would probably like Andy Gotts, and they were right.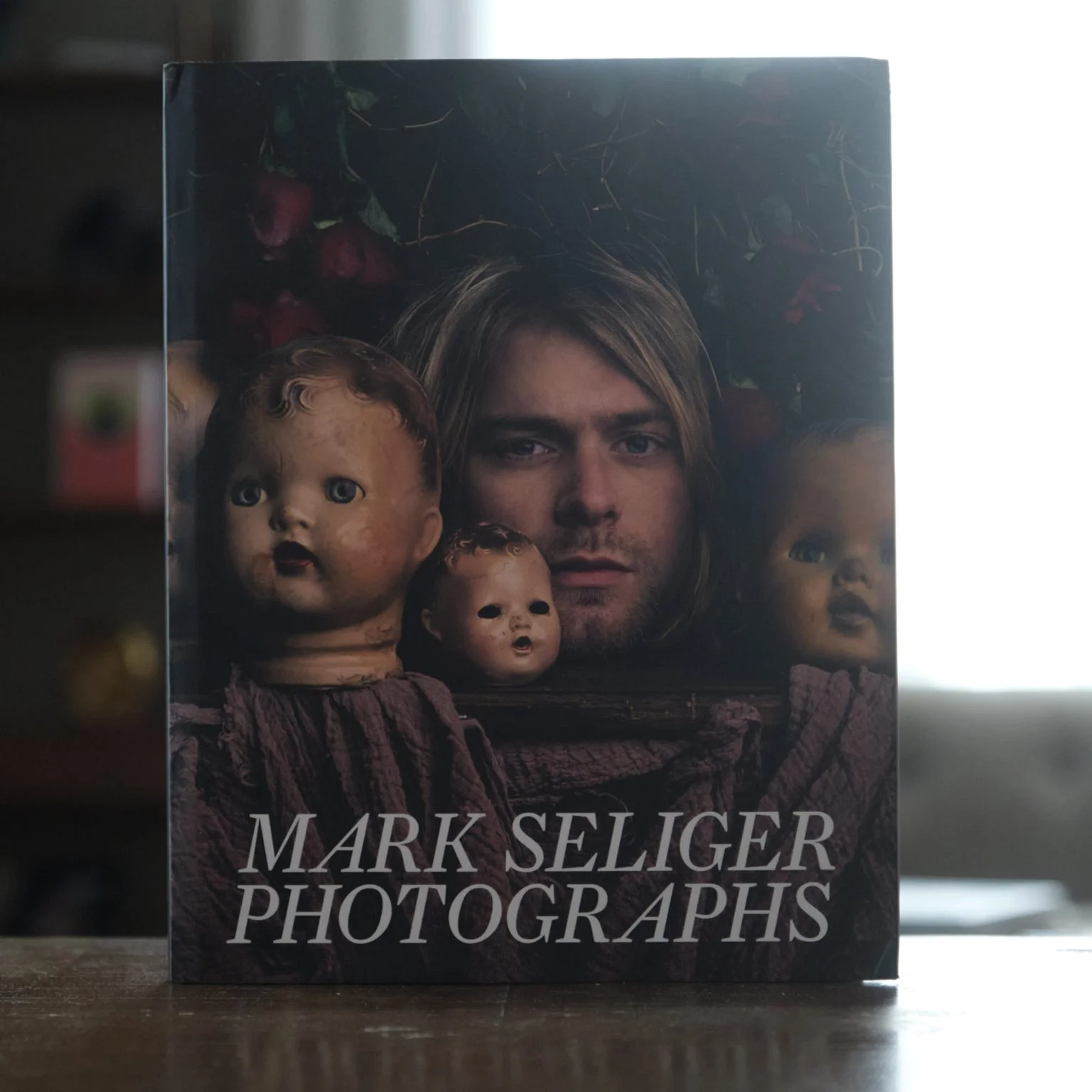 MARK SELIGER | PHOTOGRAPHS
Seliger's career has spanned decades and knows no limits. Vanity Fair, Vogue, Esquire, Details, Time Magazine... He even shoots the occasional Rolling Stone cover. Seliger is a bit of of a chemeleon behind the camera meaning he has the ability to fit in anywhere and with anyone. That skill has made him a Hollywood insider. When you're being photographed by Mark Seliger, you're not working with a stranger, you're working with a friend. That's a powerful skillset that I'm constantly working to refine.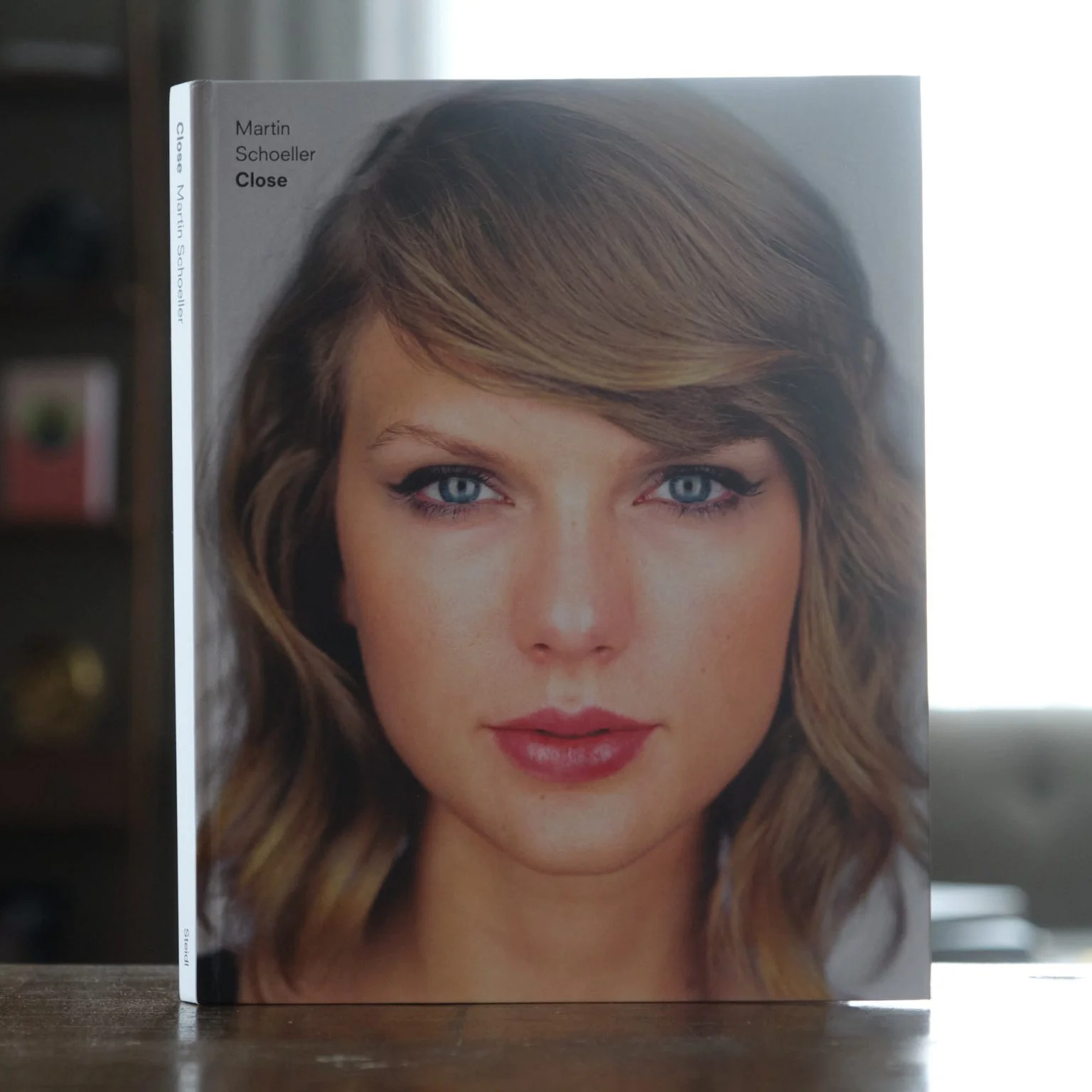 MARTIN SCHOELLER | CLOSE
This book is a lot like Schoeller's other book, Close Up. The one with Jack Nicholson on the cover. Close Up went out of print years ago and rather than doing a re-print Schoeller made a sequel. More uncomfortably close pictures of celebrity faces. These books make amazing coffee table books meaning there's always one sitting out in my house to thumb through. They're great conversation starters.
I'M BUILDING A VINYL COLLECTION SOLEY MADE UP OF ALBUM SUGGESTIONS THAT I GET FROM MY CLIENTS. HOVER OVER THE IMAGE FOR THE DETAILS AND MY HOT TAKE.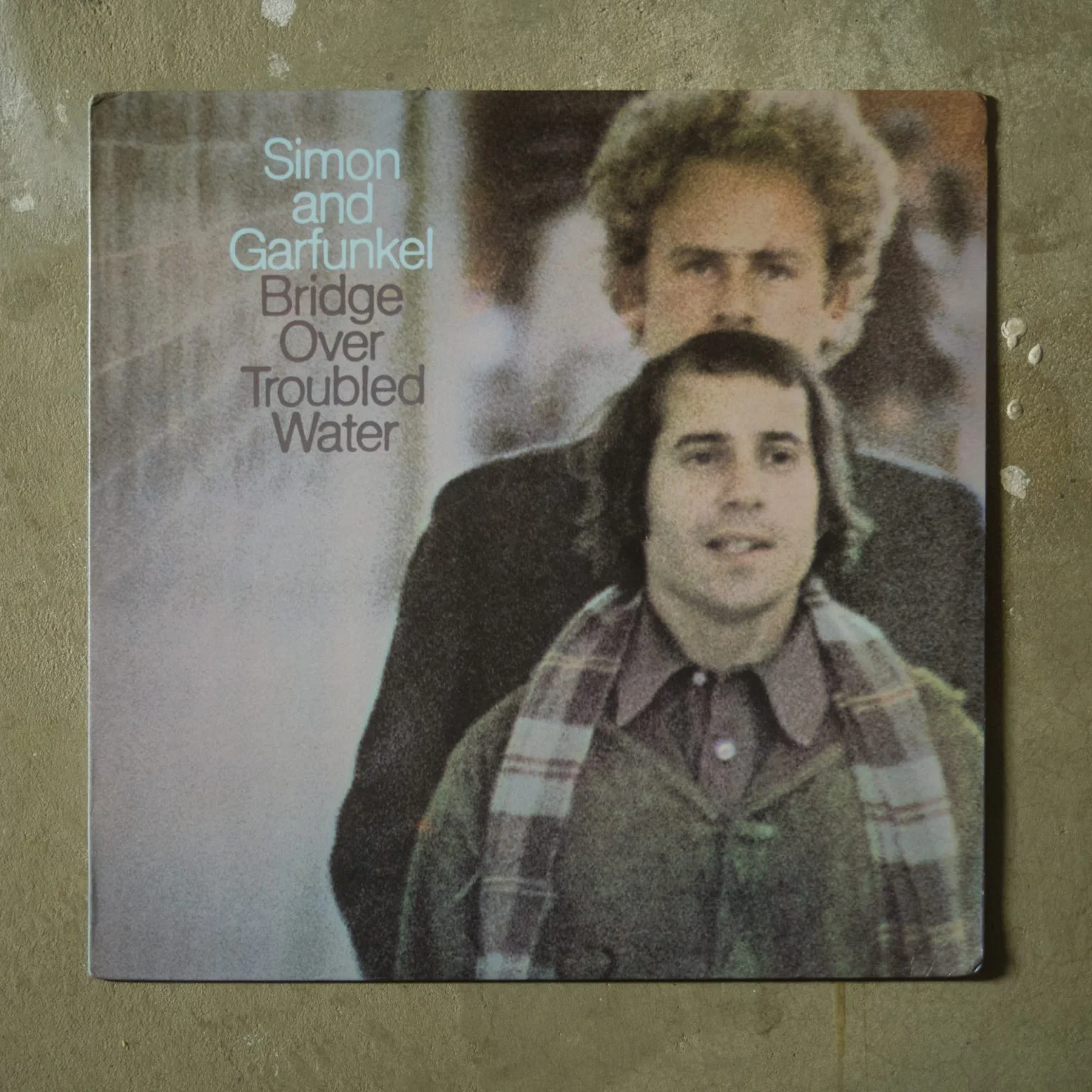 SIMON & GARFUNKEL | BRIDGE OVER TROUBLED WATER
Suggested by Heather B- 2022 Notable Track - "Cecelia" | It's nostalgic for me. In high school I worked as a short order cook in a diner and "Cecelia" was on the juke box. Every night, after closing, we'd listen to this track, usually followed by the "B" side, "50 Ways to Leave Your Lover".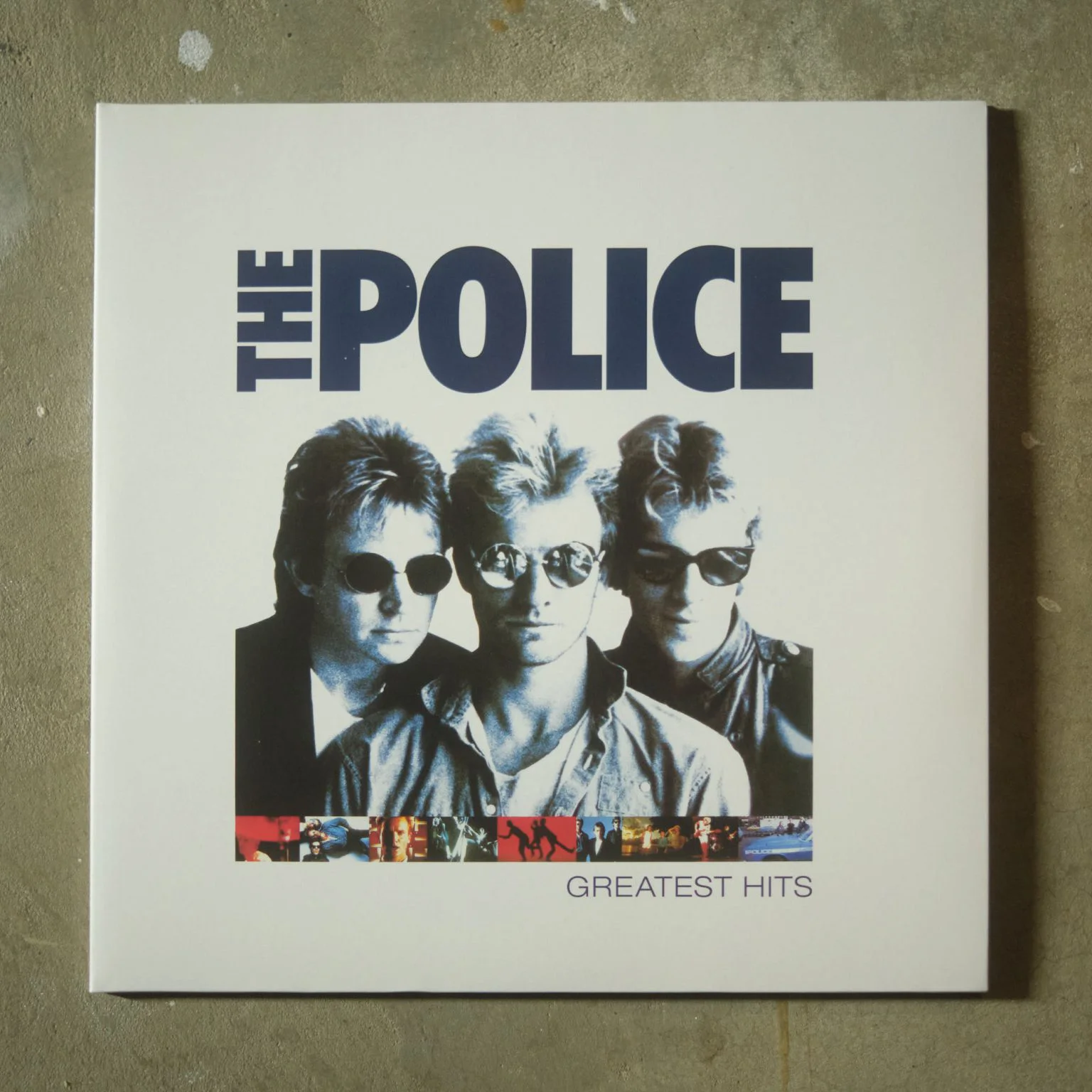 THE POLICE | GREATEST HITS
Suggested by Robert R - 2022 | Noteworthy Track: "Roxanne" | Nostalgia strikes again. I hope I'm not the only one with vivid college memories of playing the "Roxanne" drinking game. Maybe not the best song on the album, but noteworthy none the less.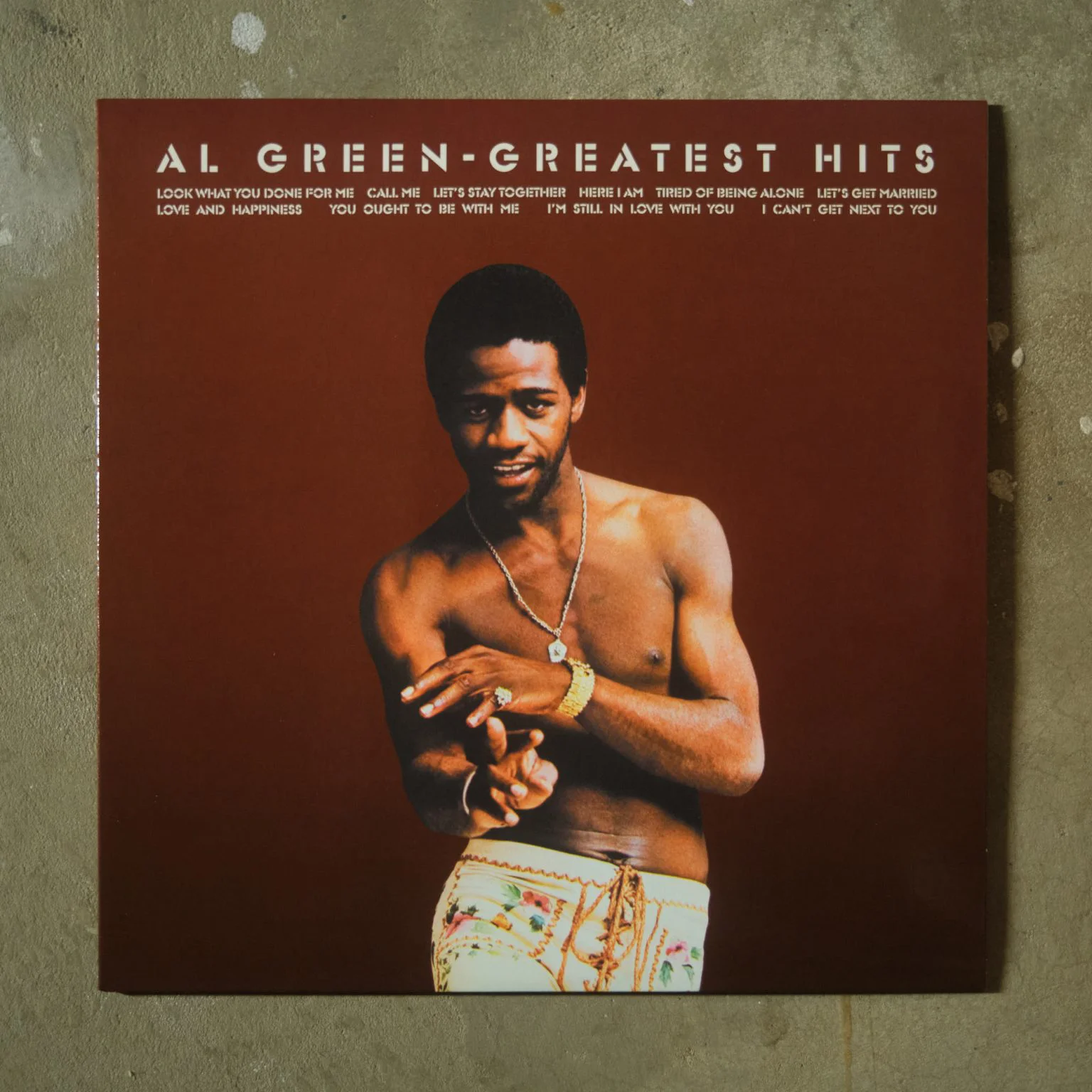 AL GREEN | GREATEST HITS
Suggested by Leonard K - 2022 | Noteworthy Track: All of them! Seriously, that silky smooth voice, and a solid horn section... This album has me dancing in my seat just thinking about it.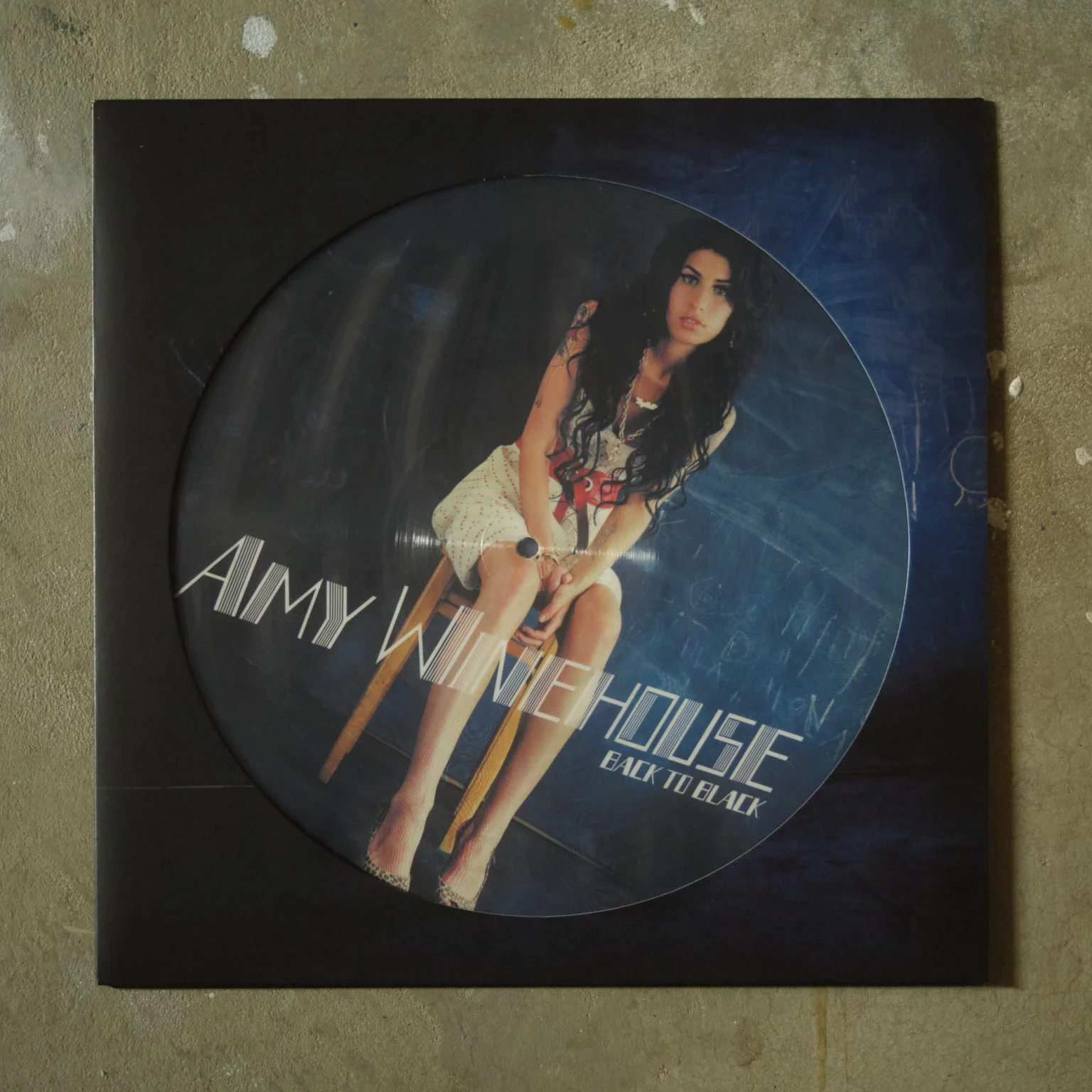 AMY WINEHOUSE | BACK TO BLACK
Suggested by Ivan W - 2022 | Noteworthy Track: "Tears Dry on Their Own" | Ivan, a London native, refers to Adele as a poor man's Amy Winehouse. Not sure I agree with him, but I appreciate the sentiment. A great listen from start to finish.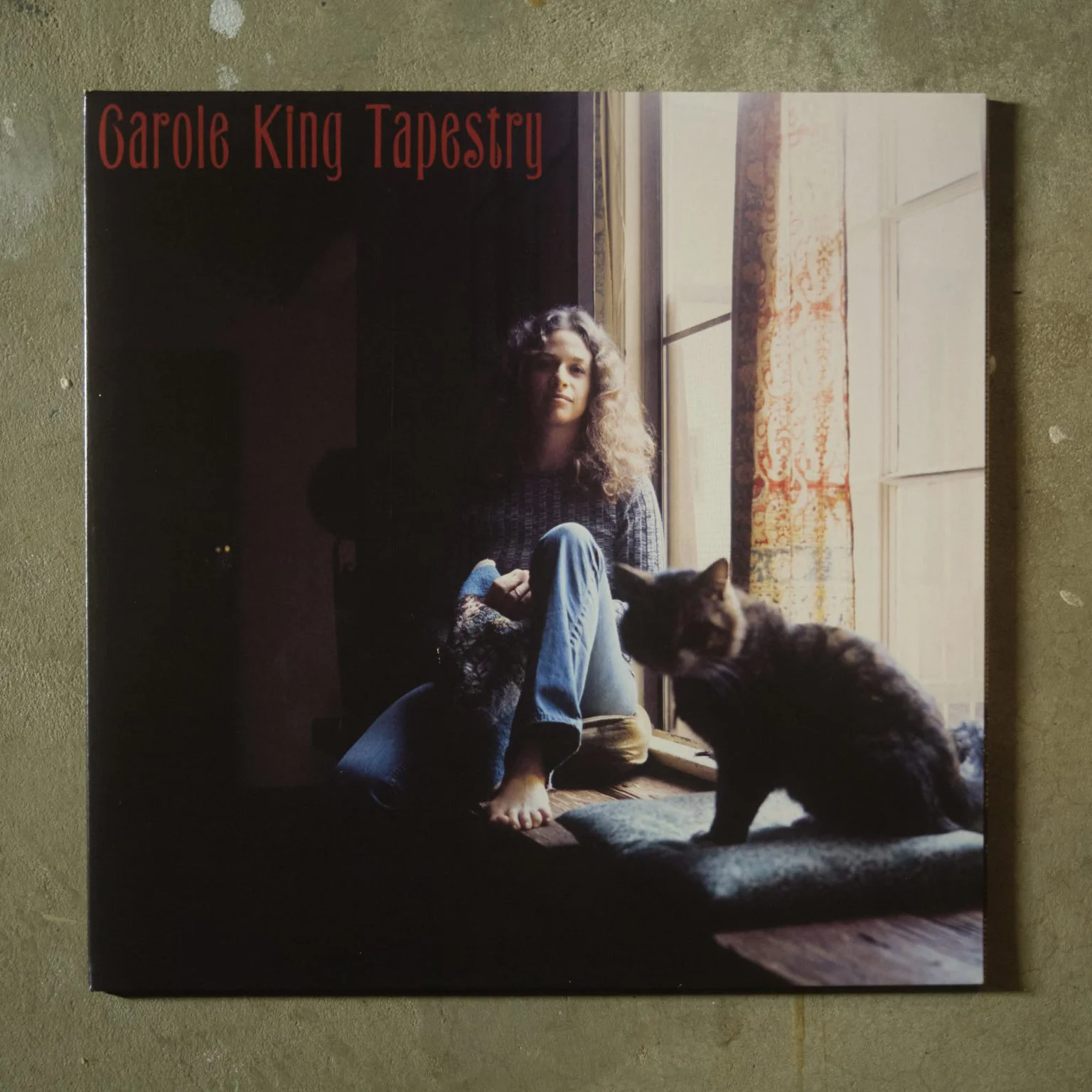 CAROLE KING | TAPESTRY
Suggested by Trish C - 2022 | Noteworthy Track: "Will You Still Love Me Tomorrow?" | Carol King, Joni Mitchell, and James Taylor at the height of the Laurel Canyon music scene. It boggles my mind that this supergroup of sorts was ever possible. It's pure magic!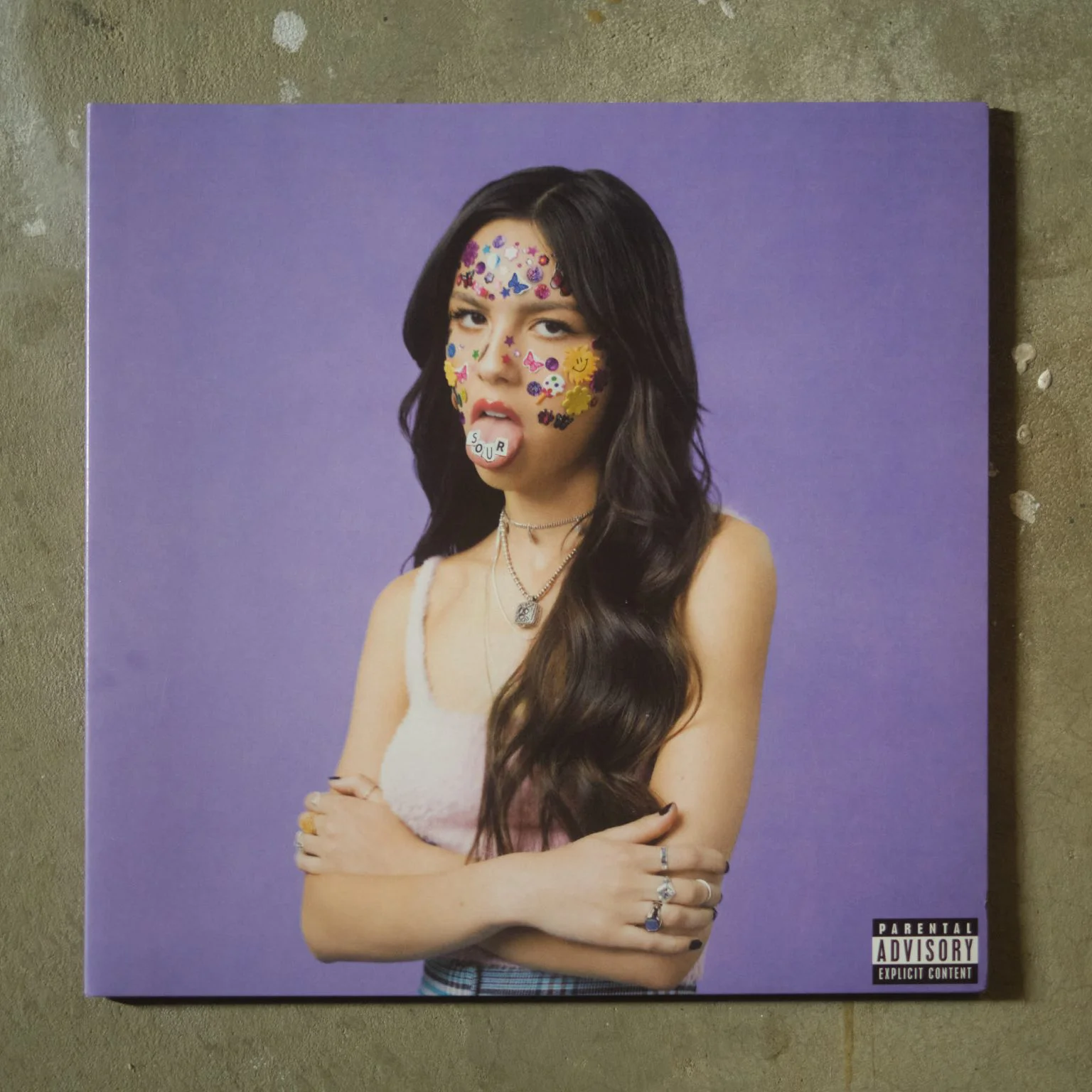 OLIVIA RODRIGO | SOUR
Suggested by Layla S - 2022 | Noteworthy Track: "Drivers License" | A special recommendation by a special lady. This is the first album that my daughter and I bonded over, and now music is kind of our thing.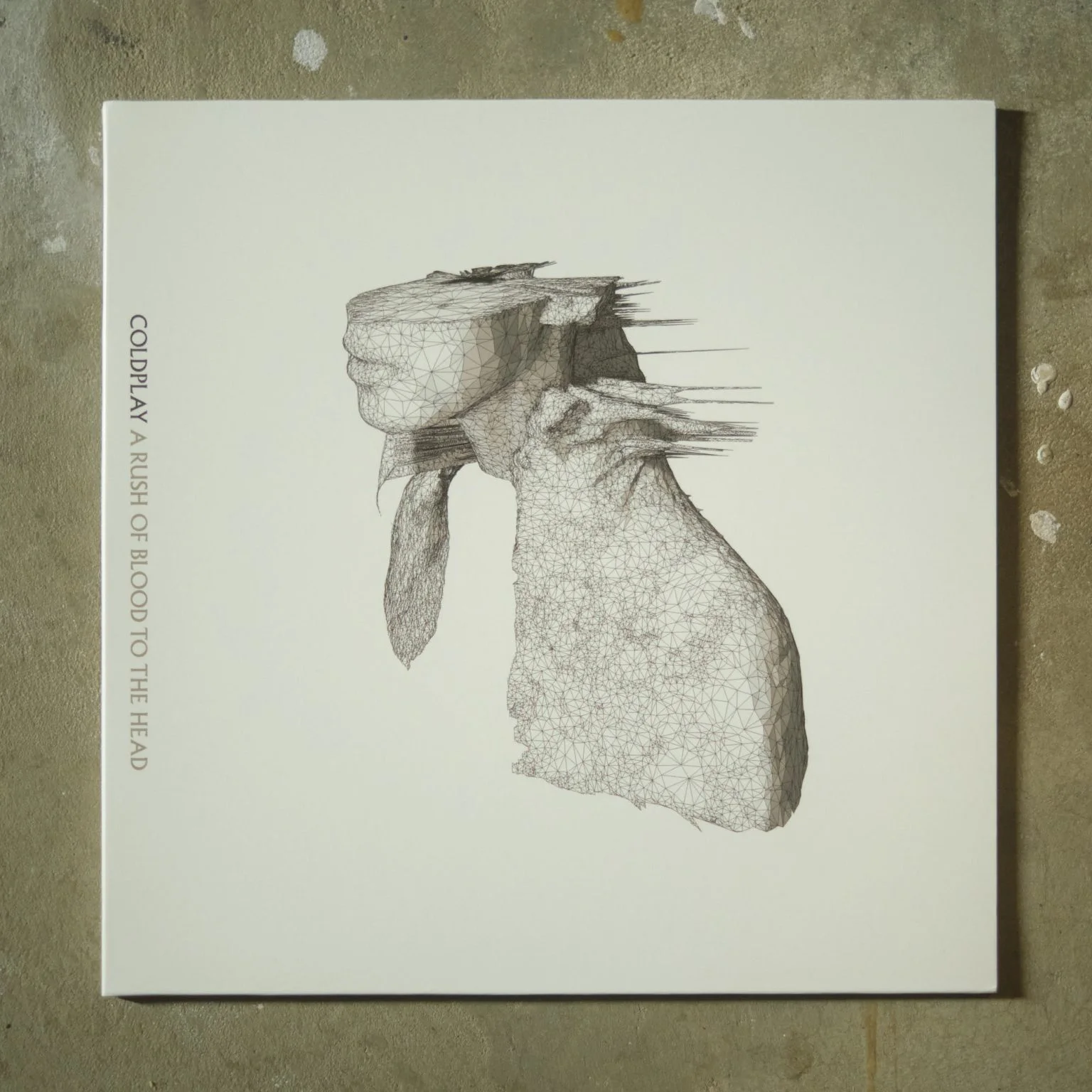 COLDPLAY | RUSH OF BLOOD TO THE HEAD
Suggested by Amanda J - 2022 | Noteworthy Track: "The Scientist" | Seth Rogen may have made listening to Coldplay a little less cool, but this album still rocks. Side note... Will Champion is one of my favorite drummers of all time.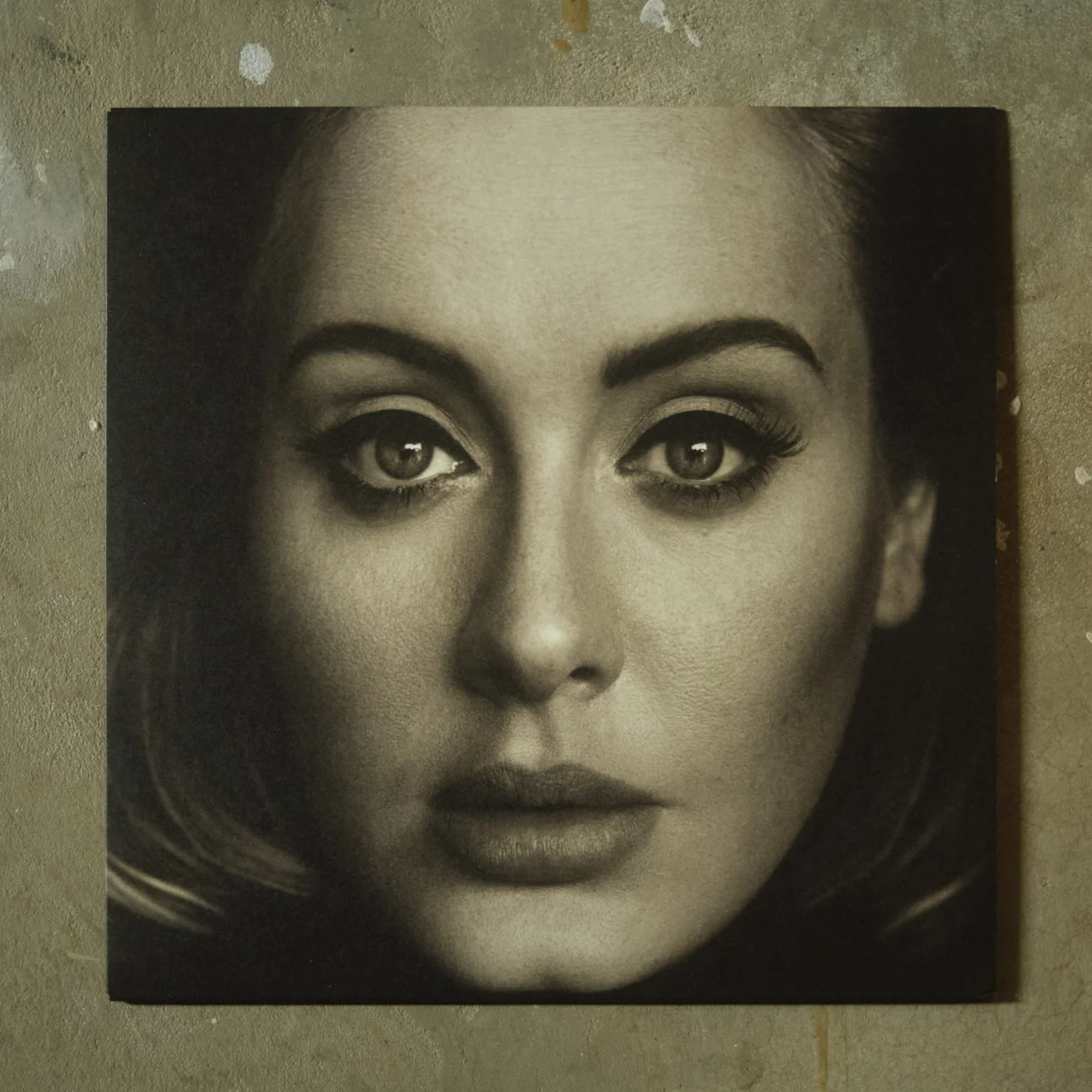 ADELE | 25
Suggested by Marci K - 2022 | Noteworthy Track: "Hello" | Not sure I could say anything about this album that hasn't already been said so instead I'm going to give a big shout out to photographer Alasdair McLellan for the amazing cover shot.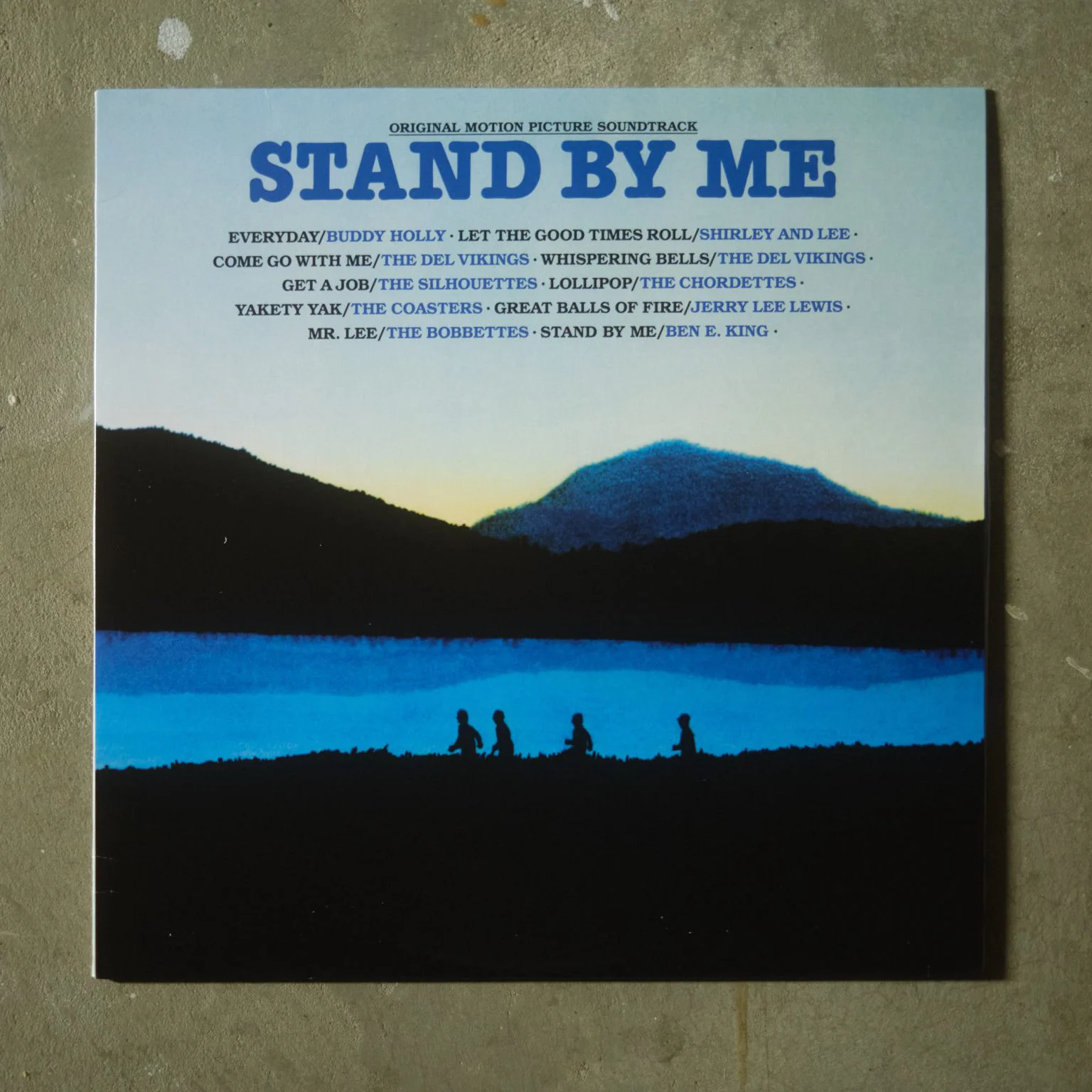 STAND BY ME | SOUNDTRACK
Suggested by Eric B - 2022 | Noteworthy Track: "Great Balls of Fire" | I love soundtracks because they're often filled with songs I wouldn't otherwise have in my collection. I'm not a huge Jerry Lee Lewis fan, but whether we're talking about Stand by Me or Top Gun, "Great Balls of Fire" is a great track!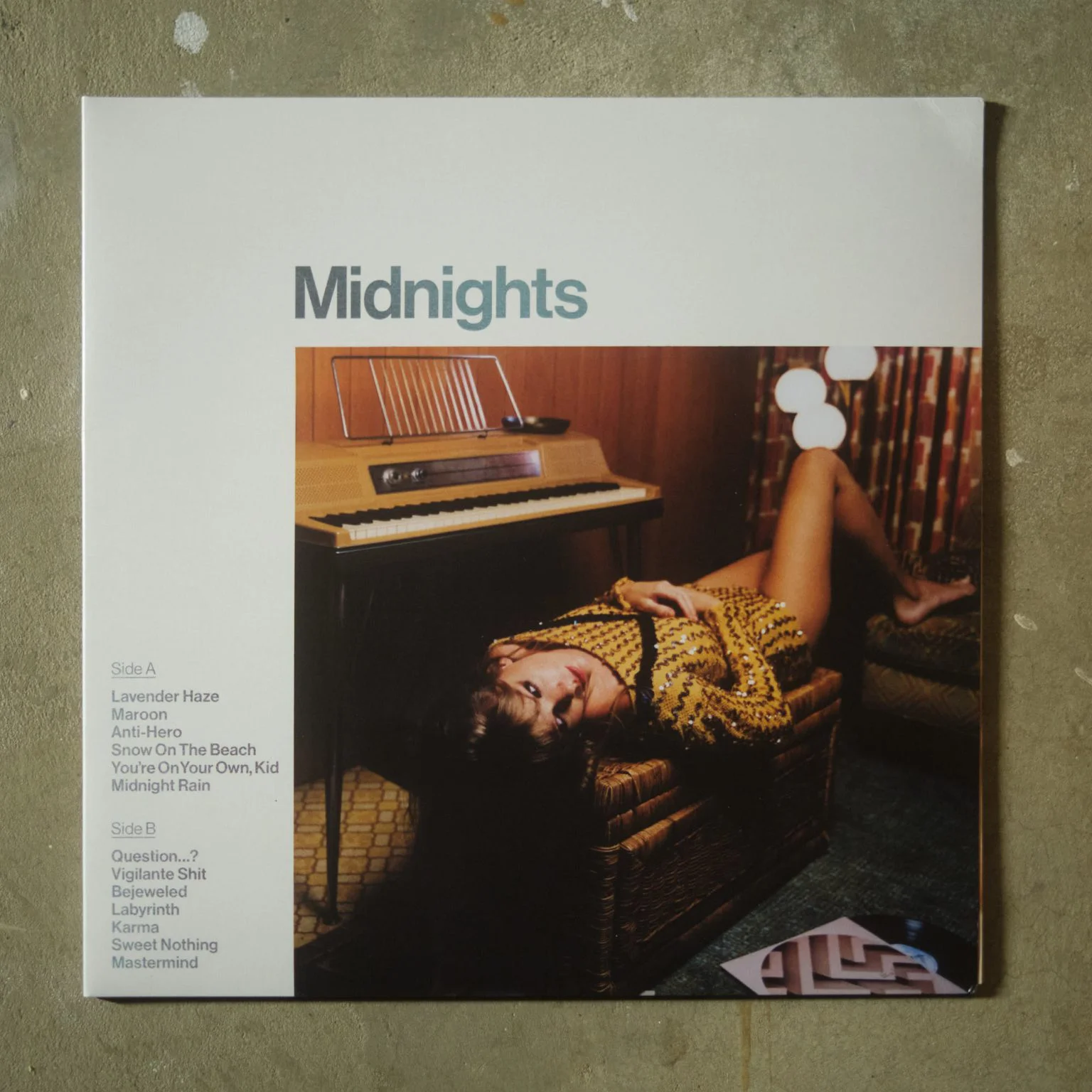 TAYLOR SWIFT | MIDNIGHTS
Suggested by Sarah C - 2022 | Noteworthy Track: "Snow on the Beach" | I love the lyric "Weird but fucking beautiful". I smile every time I hear it. What I really love about this album is the marketing behind it. 4 unique album covers that can combined and turned into a functional wall art clock.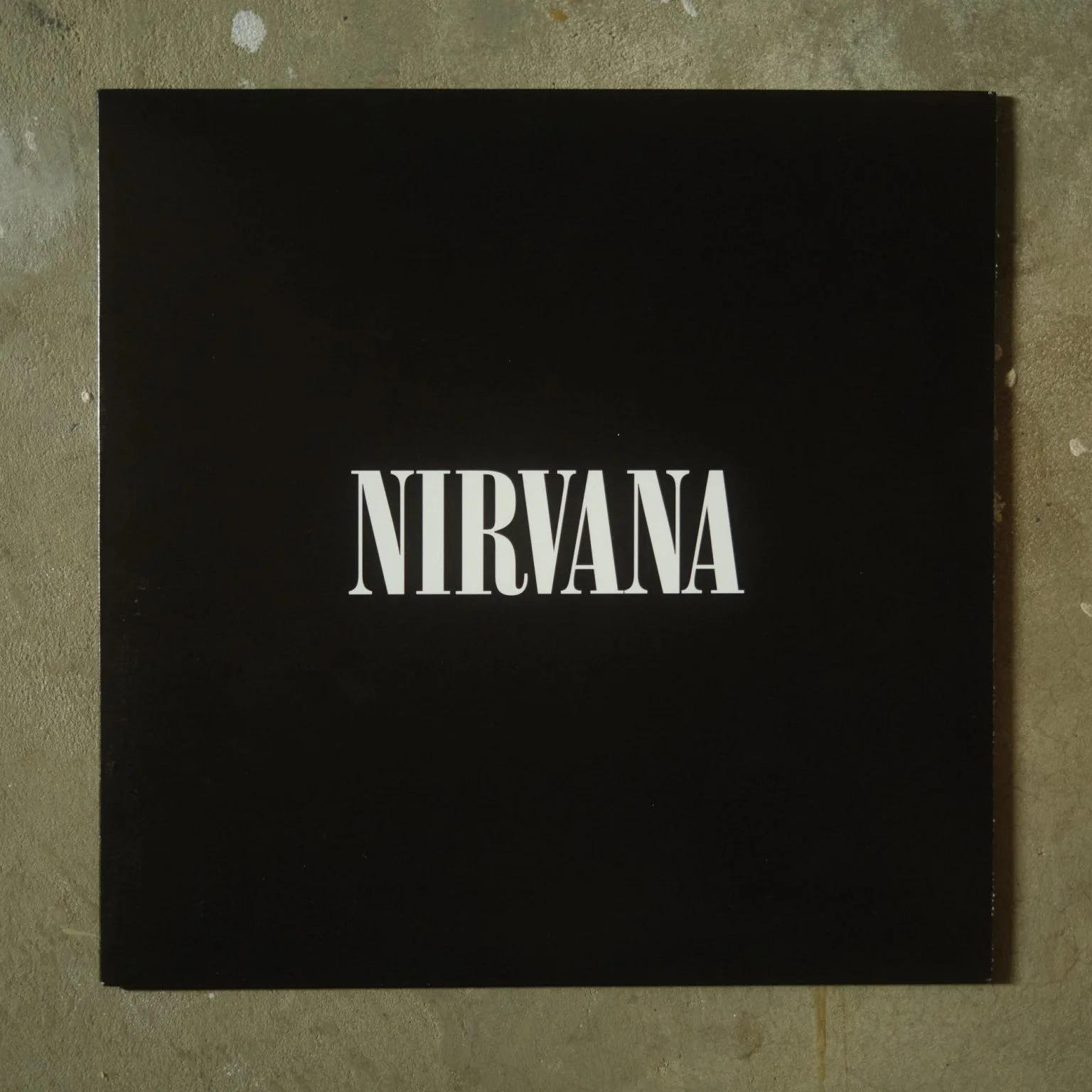 NIRVANA
Suggested by Meghan S - 2022 | Noteworthy Track: "You Know You're Right" | I was a freshman in high school when Cobain took his final bow. I remember being at a sleep over and hearing Smells Like Teen Spirit for the first time on SNL. This is the soundtrack to my most formative years.
LIZZO | SPECIAL
Suggested by Daniela M - 2022 | Noteworthy Track: "About Damn Time" | I love all of the throwback samples. I smiled from ear to ear when I realized that "Grrrls" was paying homage to the Beastie Boys.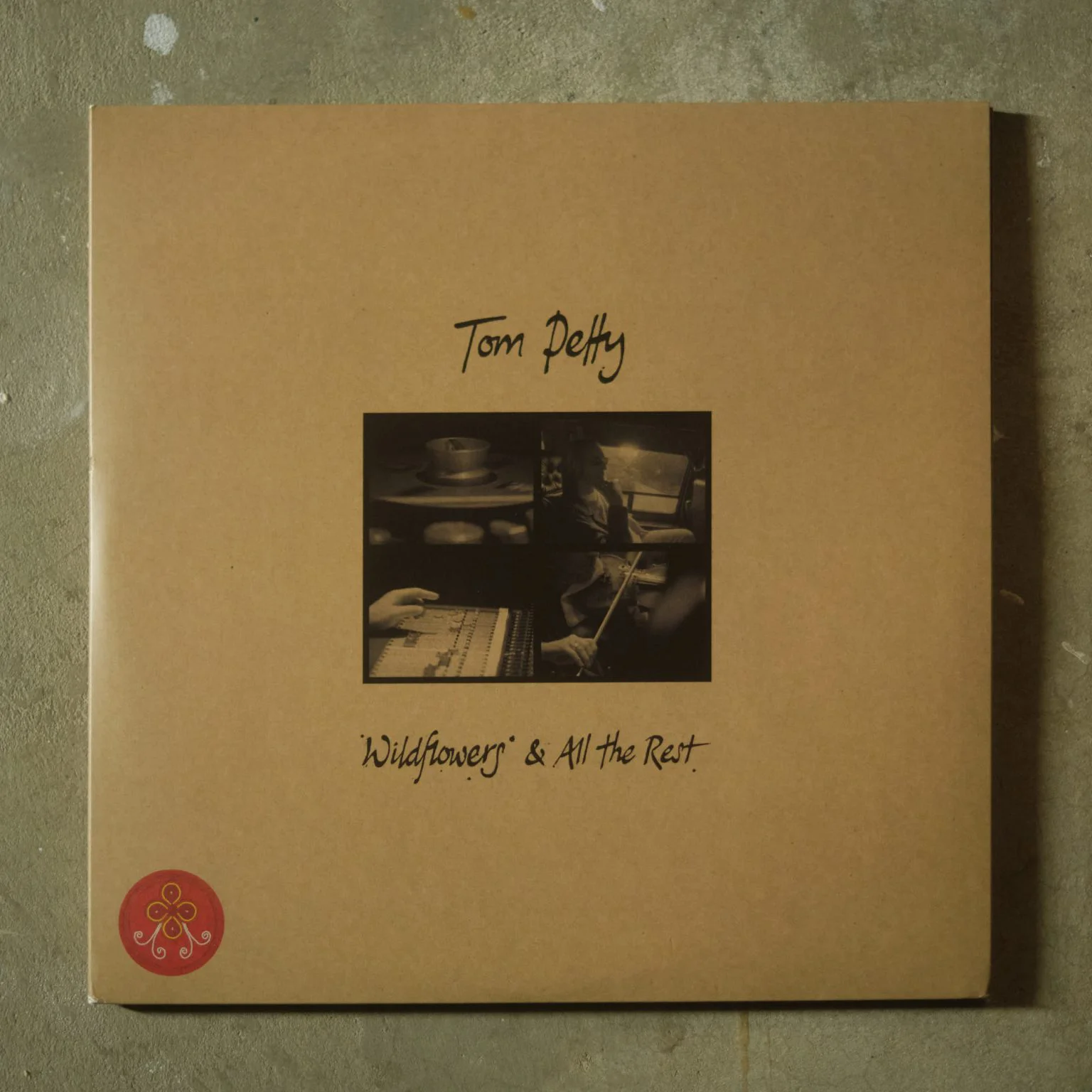 TOM PETTY | WILDFLOWERS AND ALL THE REST
Suggested by James D - 2022 | Noteworthy Track: "Leave Virginia Alone" | The original Wallflowers LP is probably one of my top 20 favorites of all time. It's certainly one of the most coherent albums ever recorded bested only by giants like "Dark Side of the Moon." What "All the Rest" lacks in coherence it makes up for in hidden gems.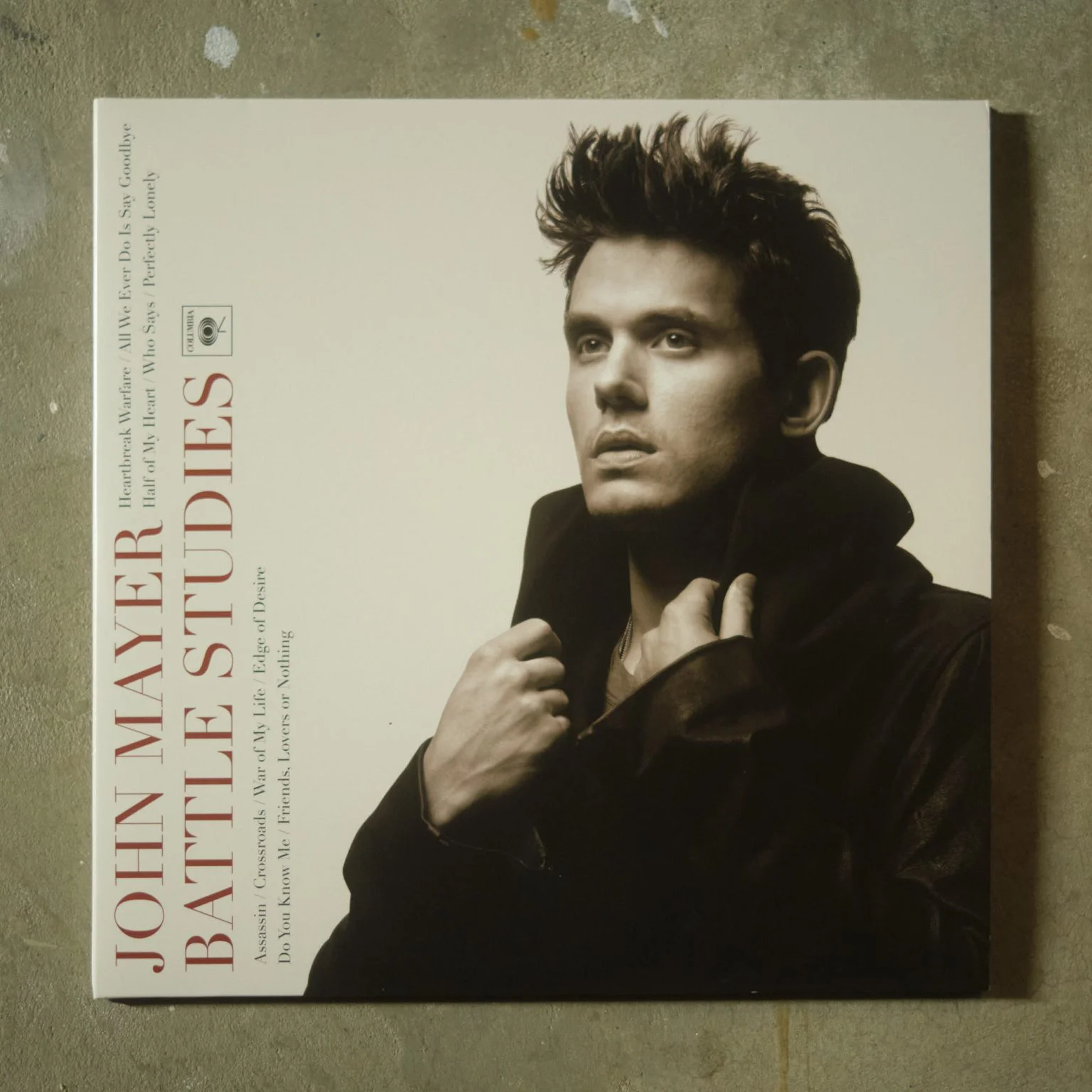 JOHN MAYER | BATTLE STUDIES
Suggested by Danny P - 2022 | Noteworthy Track: "Heartbreak Warfare" | I wouldn't want him to date my sister, but he's a hell of a guitar player and I genuinely find him to be an enjoyable person. I also love the key art for the album care of photographer Albert Watson. I need to get an Albert Watson book for the collection.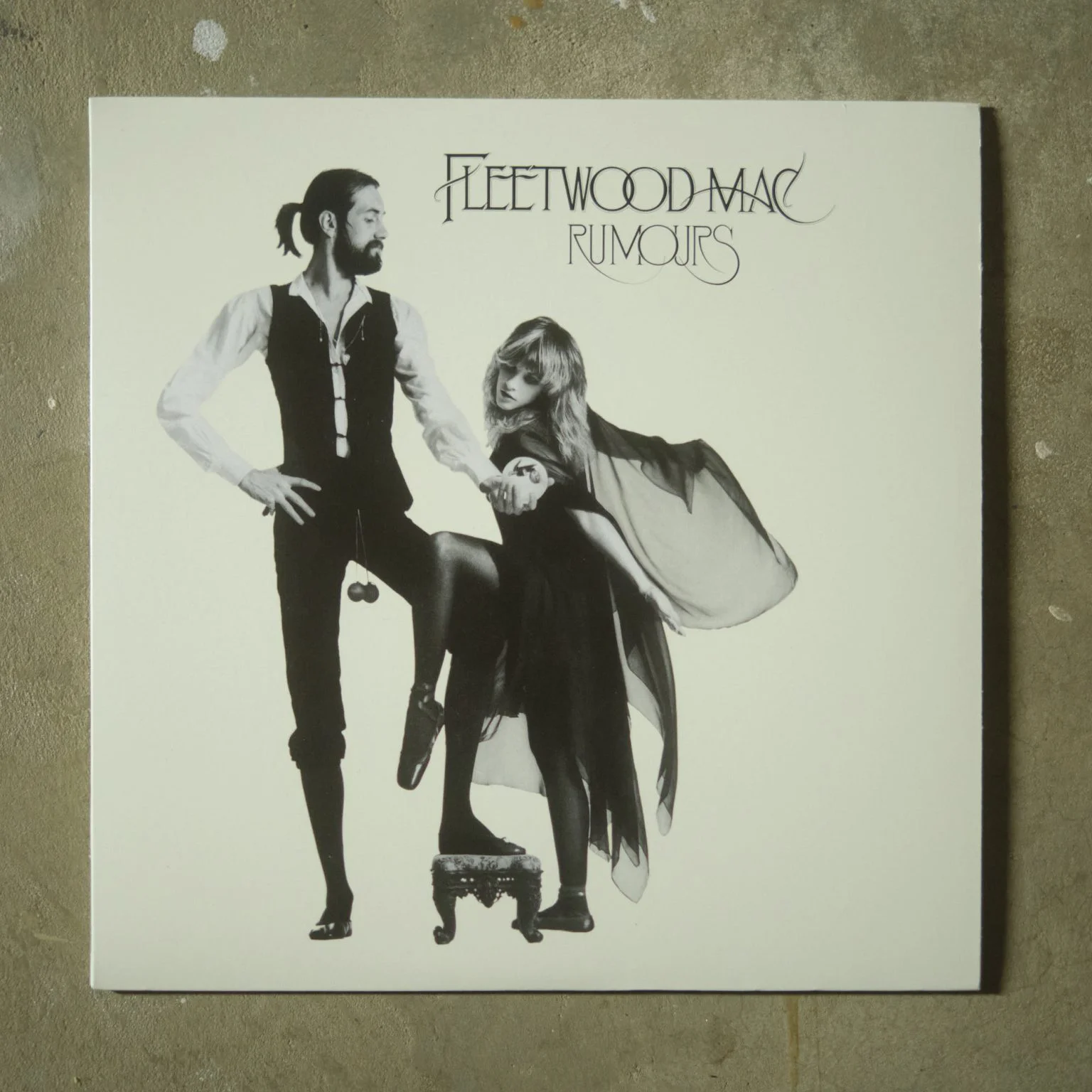 FLEETWOOD MAC | RUMOURS
Suggested by Jamie J - 2022 | Noteworthy Track: "The Chain" | If you listen closely you can catch Lindsey Buckingham exclaim "fuck" right before the dobro comes in as the track opens. Love the simplicity of the drums. Love the funky bass line. One of many great tracks on this album.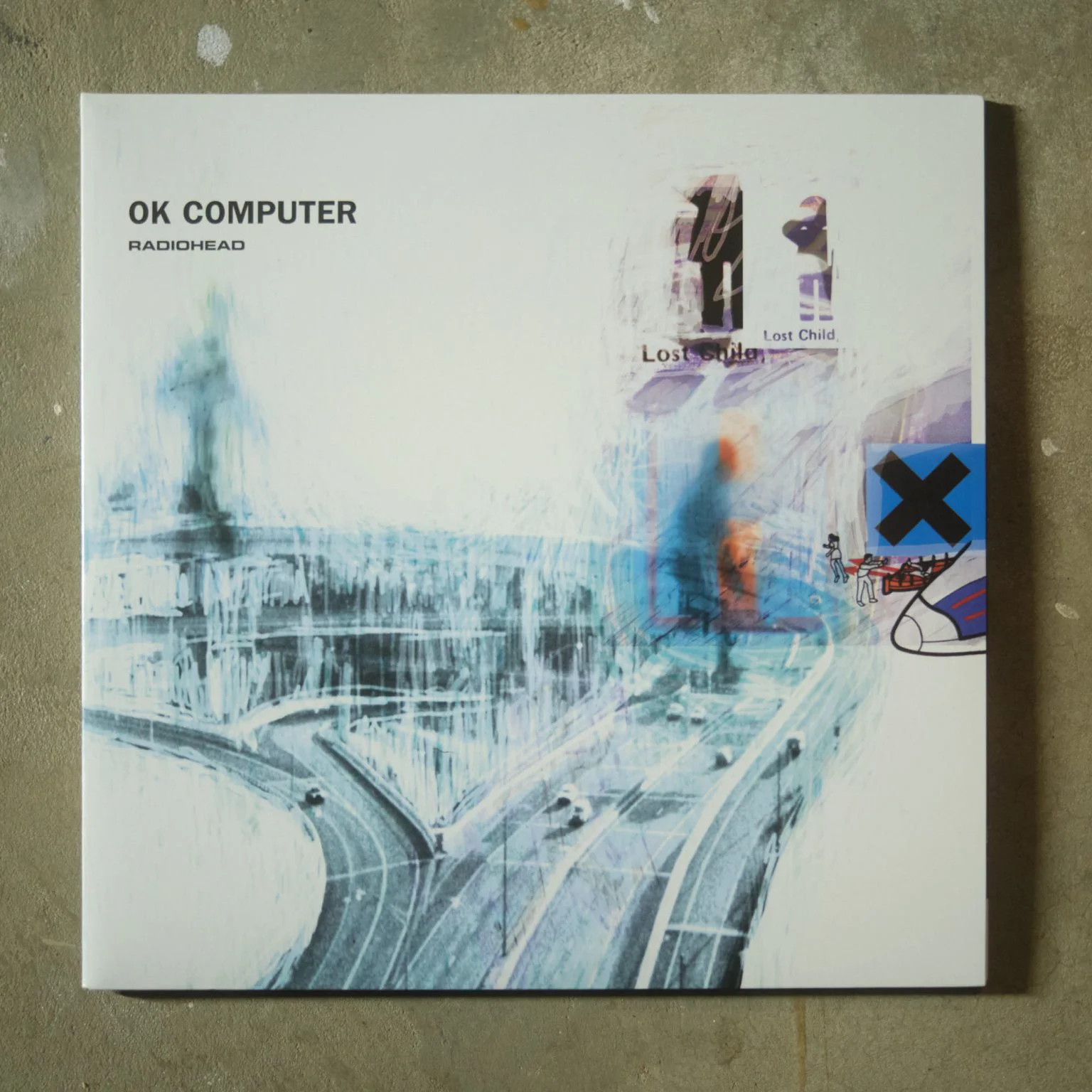 RADIOHEAD | OK COMPUTER
Suggested by Dan C - 2022 | Noteworthy Track: "Karma Police" | I don't think I really understood Radiohead until I hit my 40's. I mean I listened to it, but I never really got it. Now I love them. Full disclosure, that never stopped me from singing the shit out of "Creep" at Karaoke night.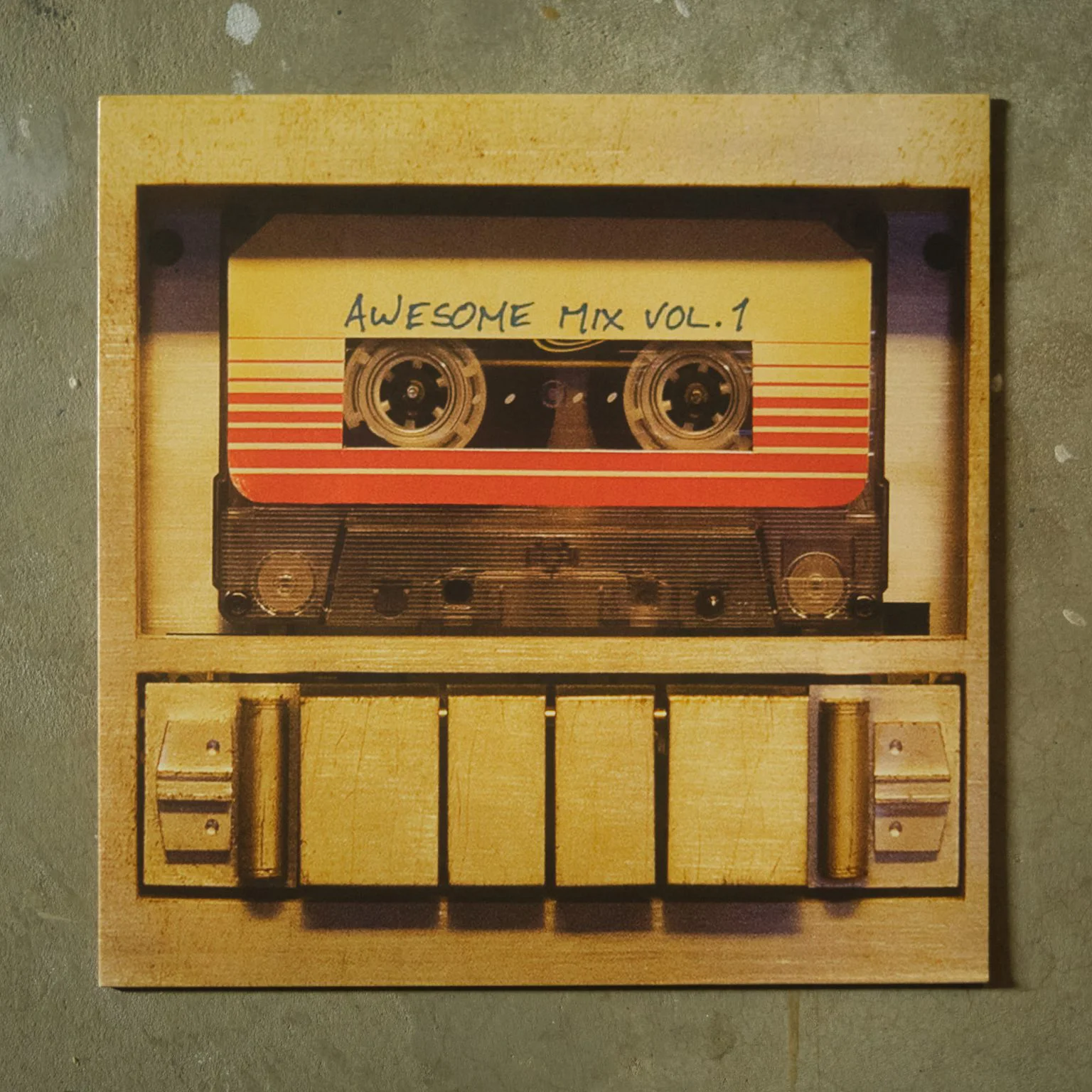 GUARDIANS | AWESOME MIX VOL 1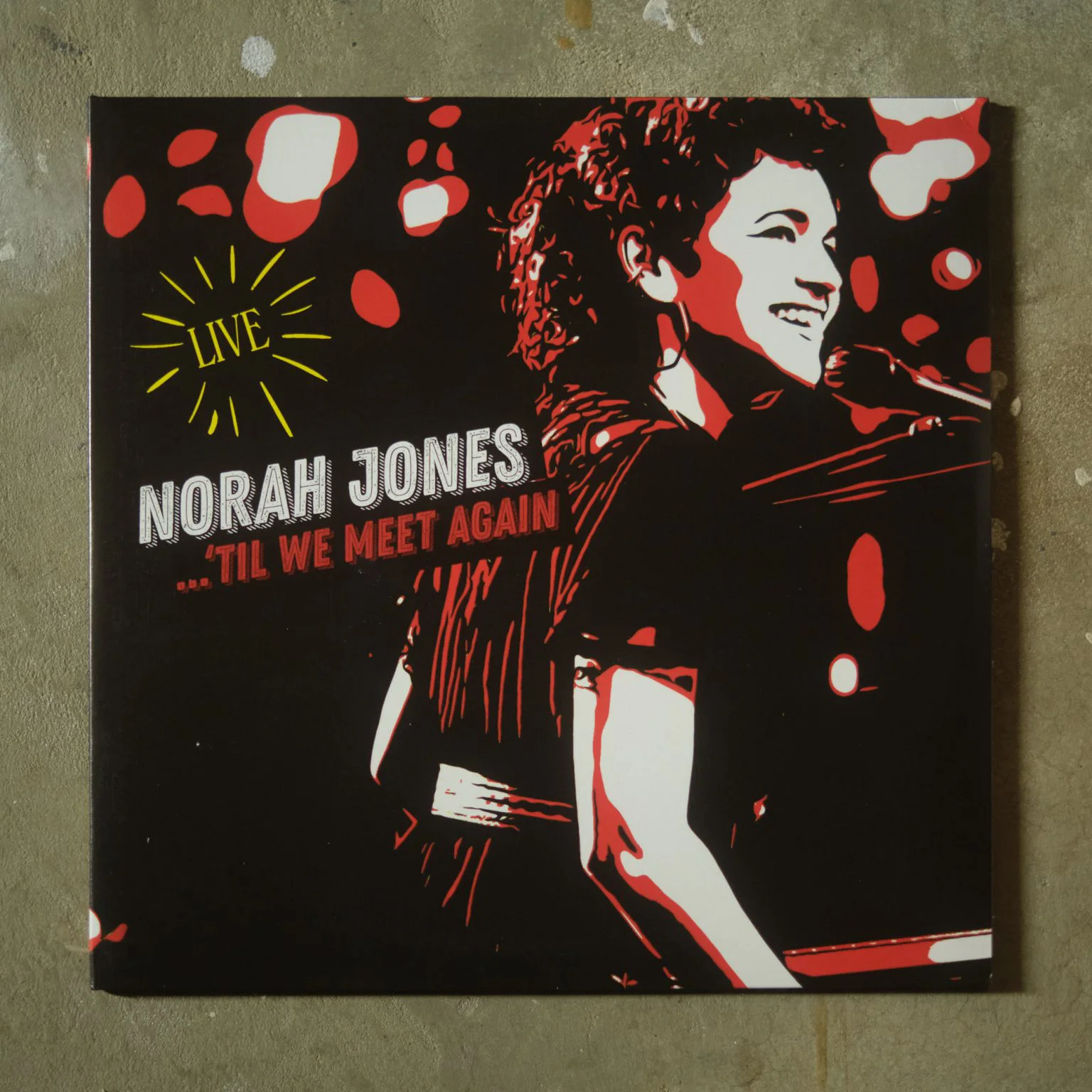 NORAH JONES | TIL WE MEET AGAIN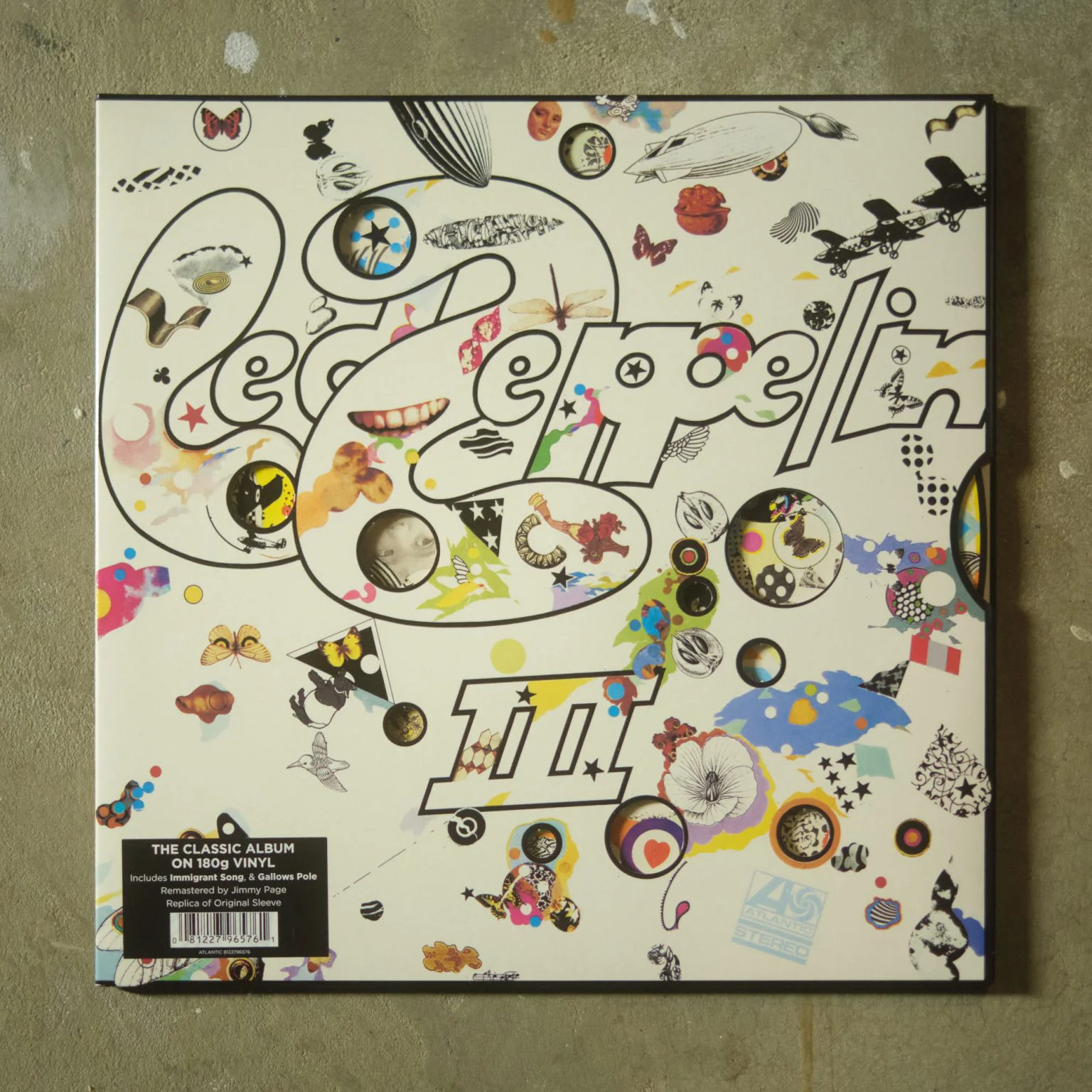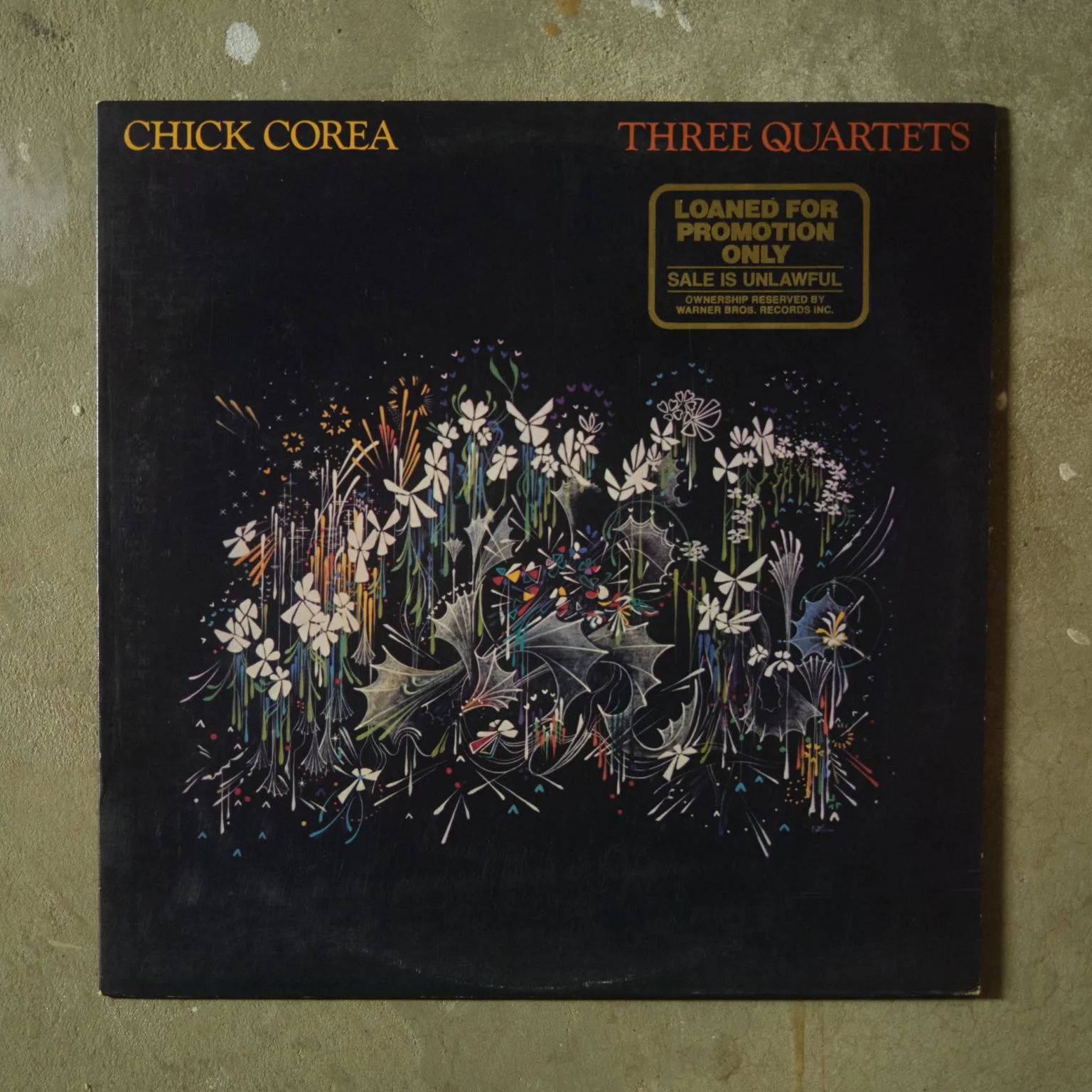 CHICK COREA | THREE QUARTETS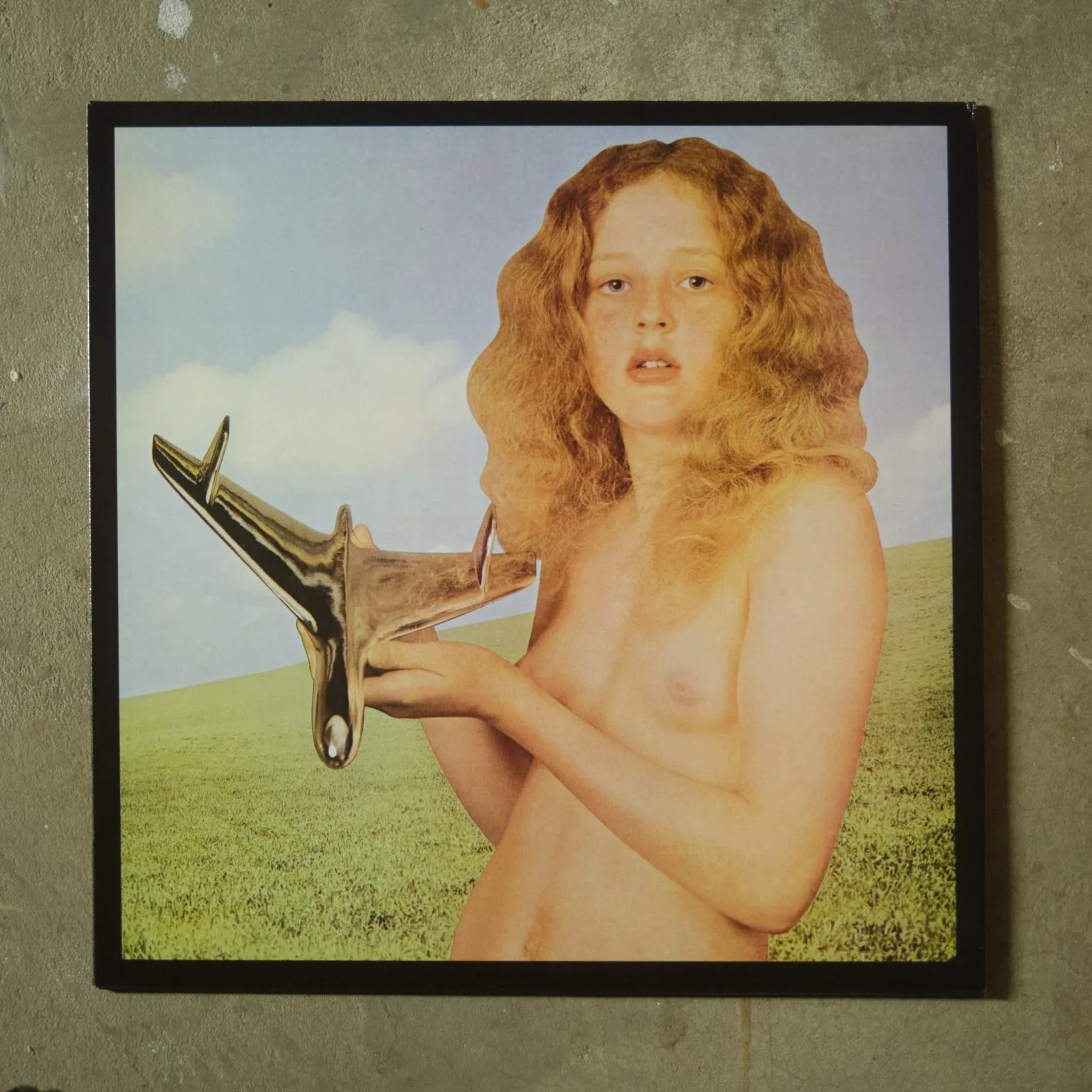 BLIND FAITH | BLIND FAITH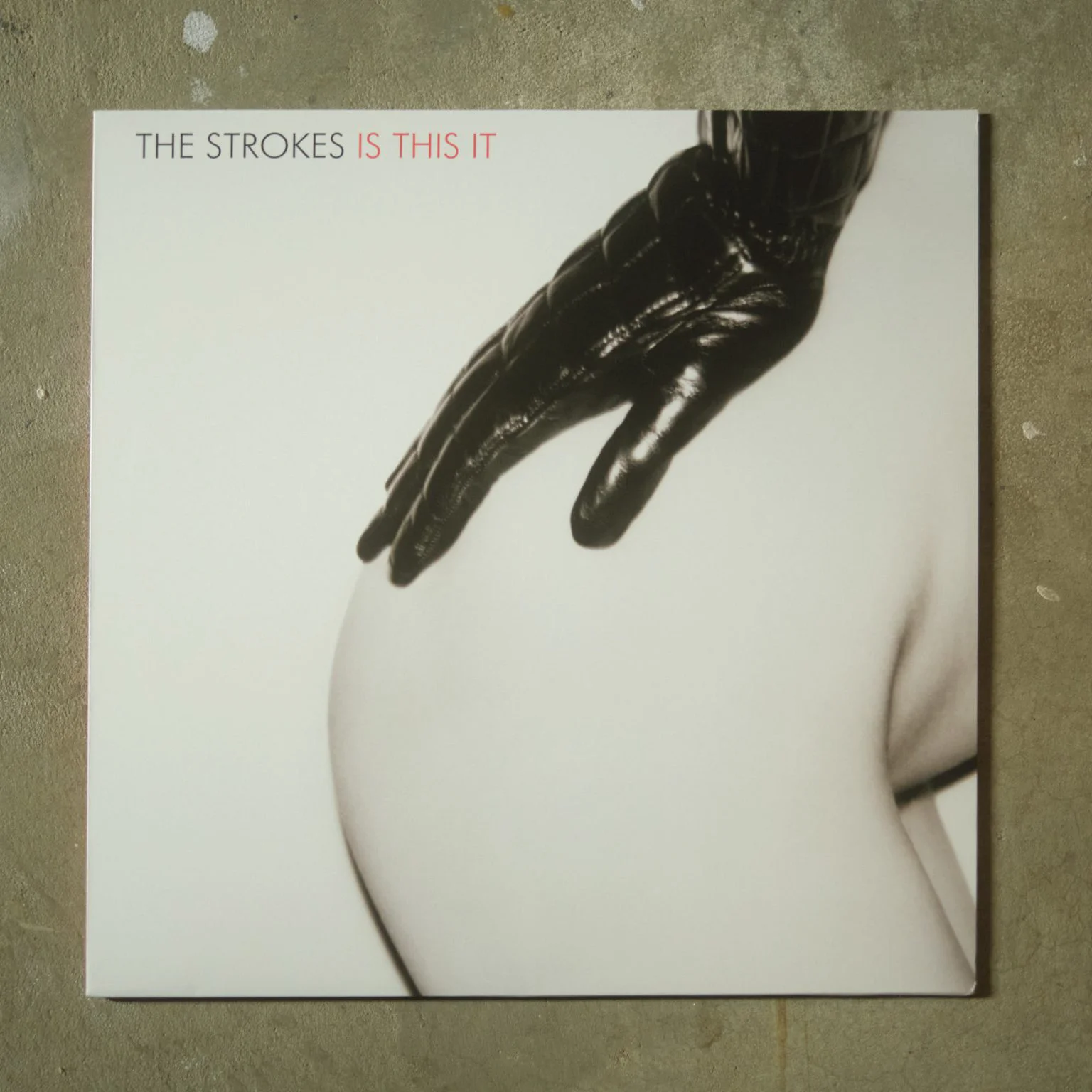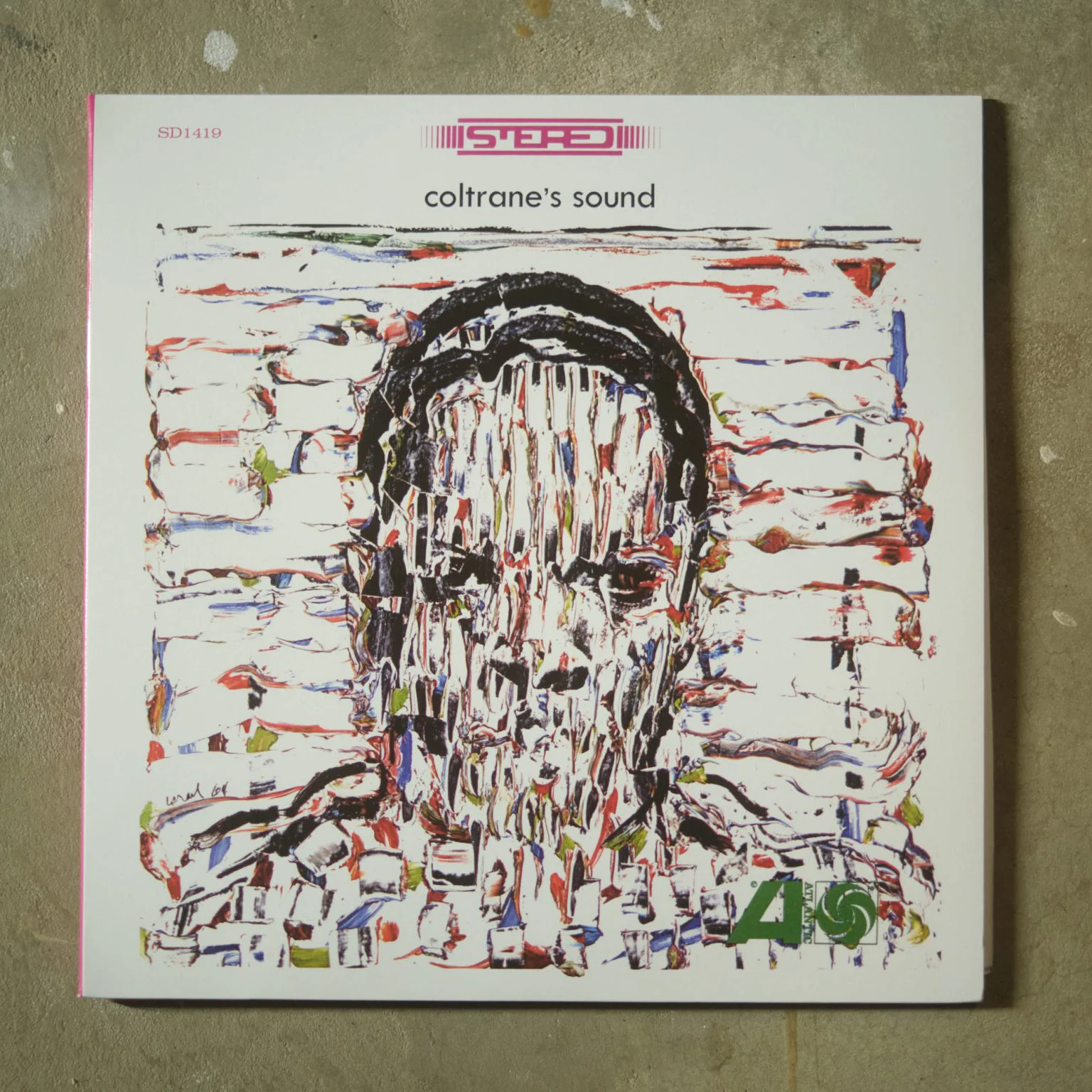 JOHN COLTRANE | COLTRANE'S SOUND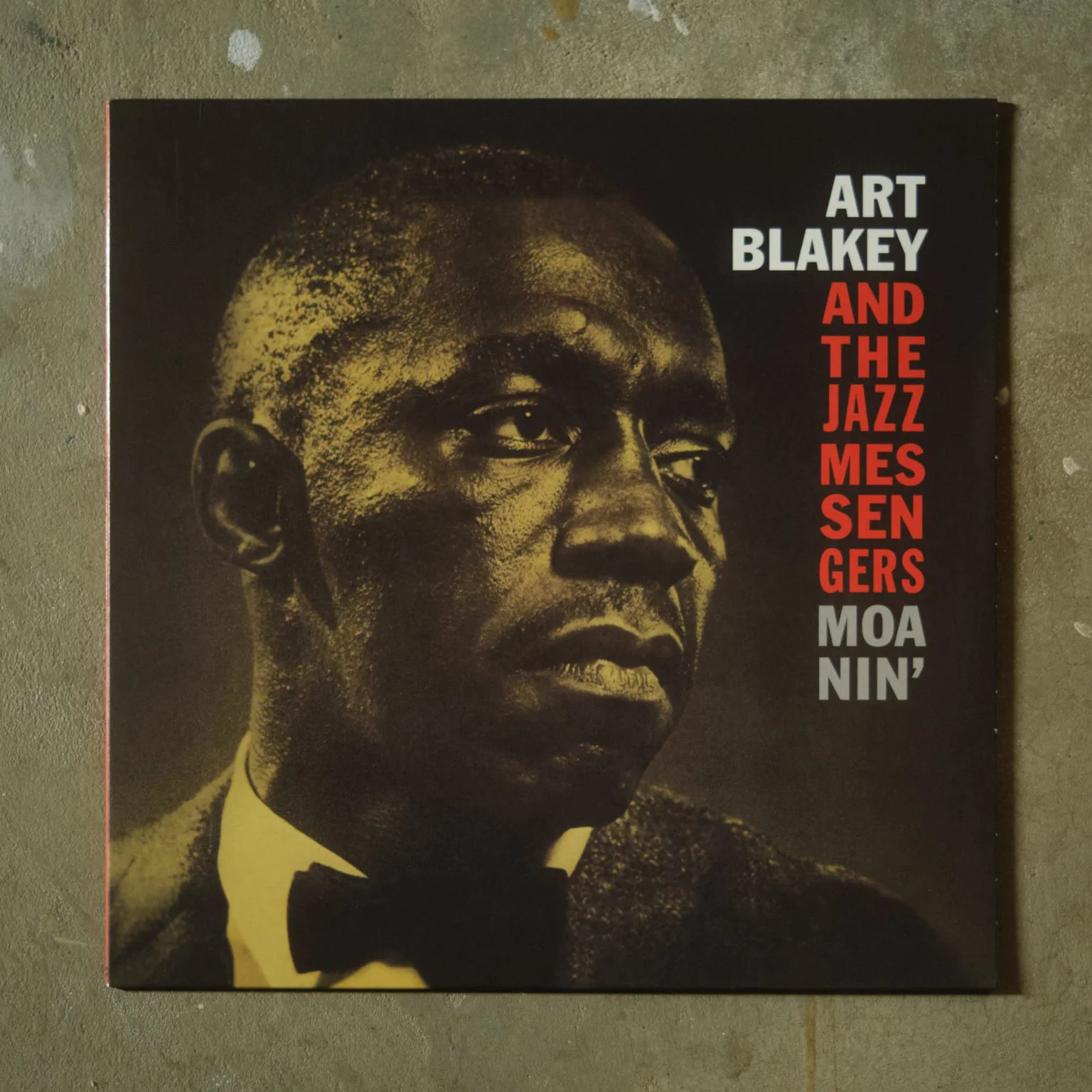 JAZZ MESSENGERS | MOANIN'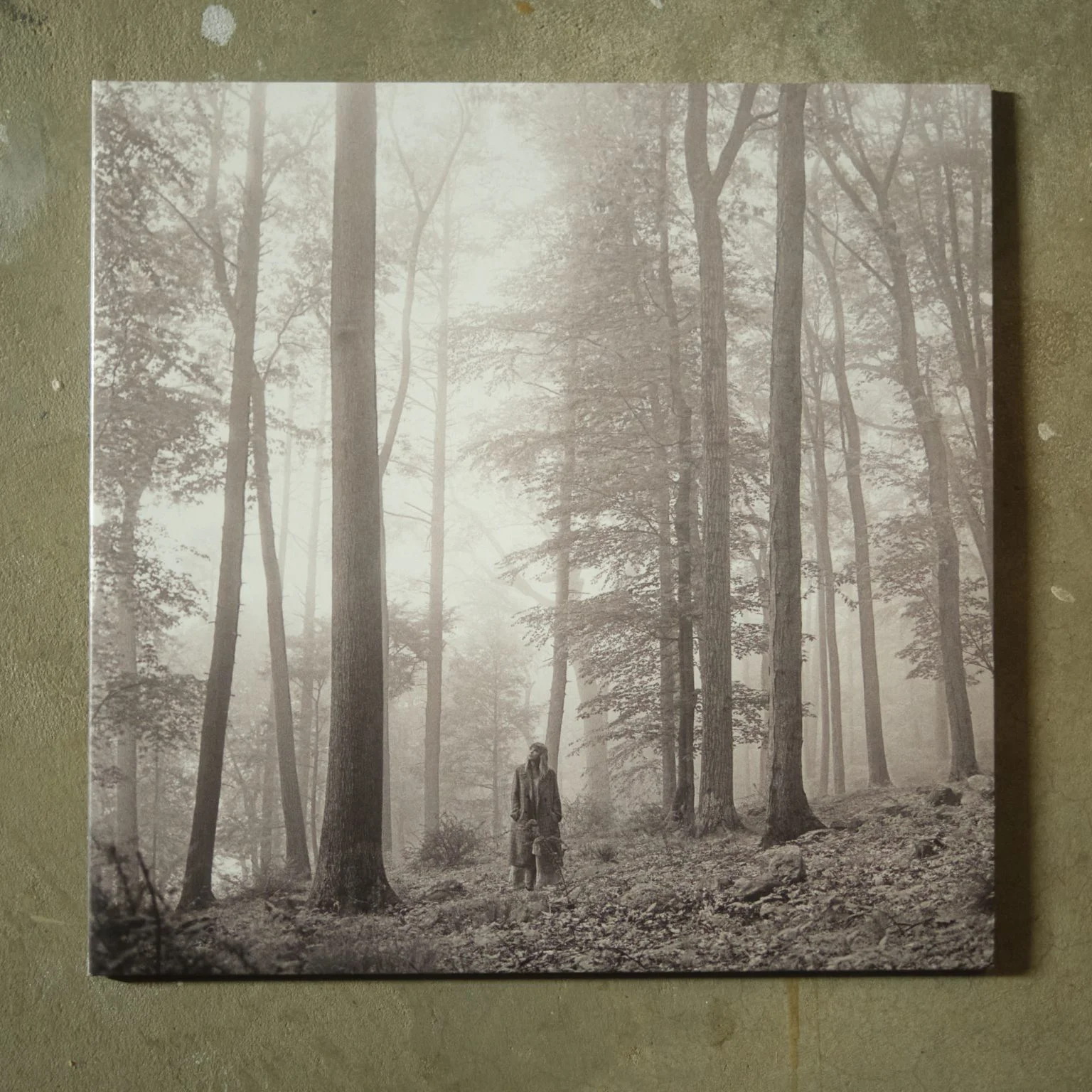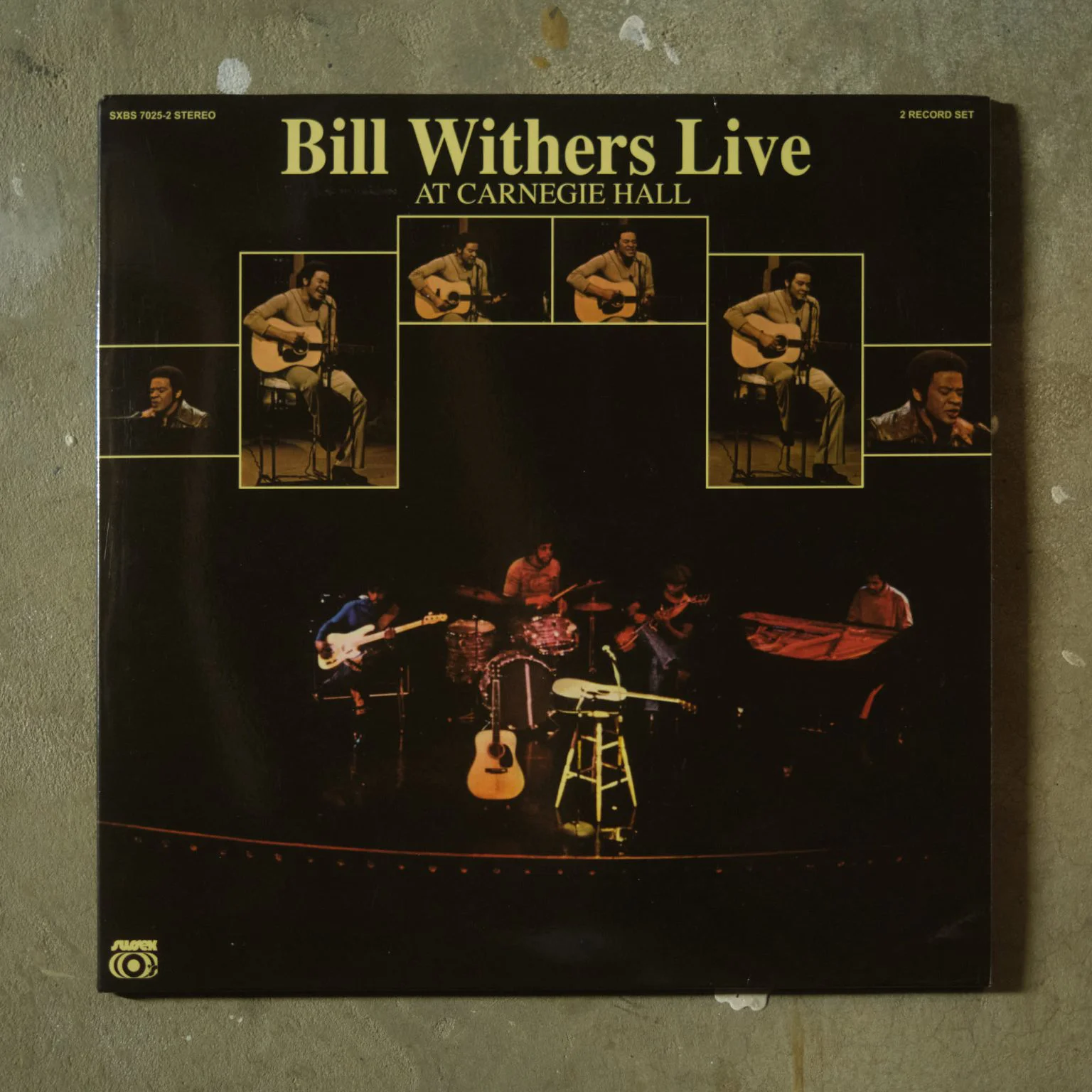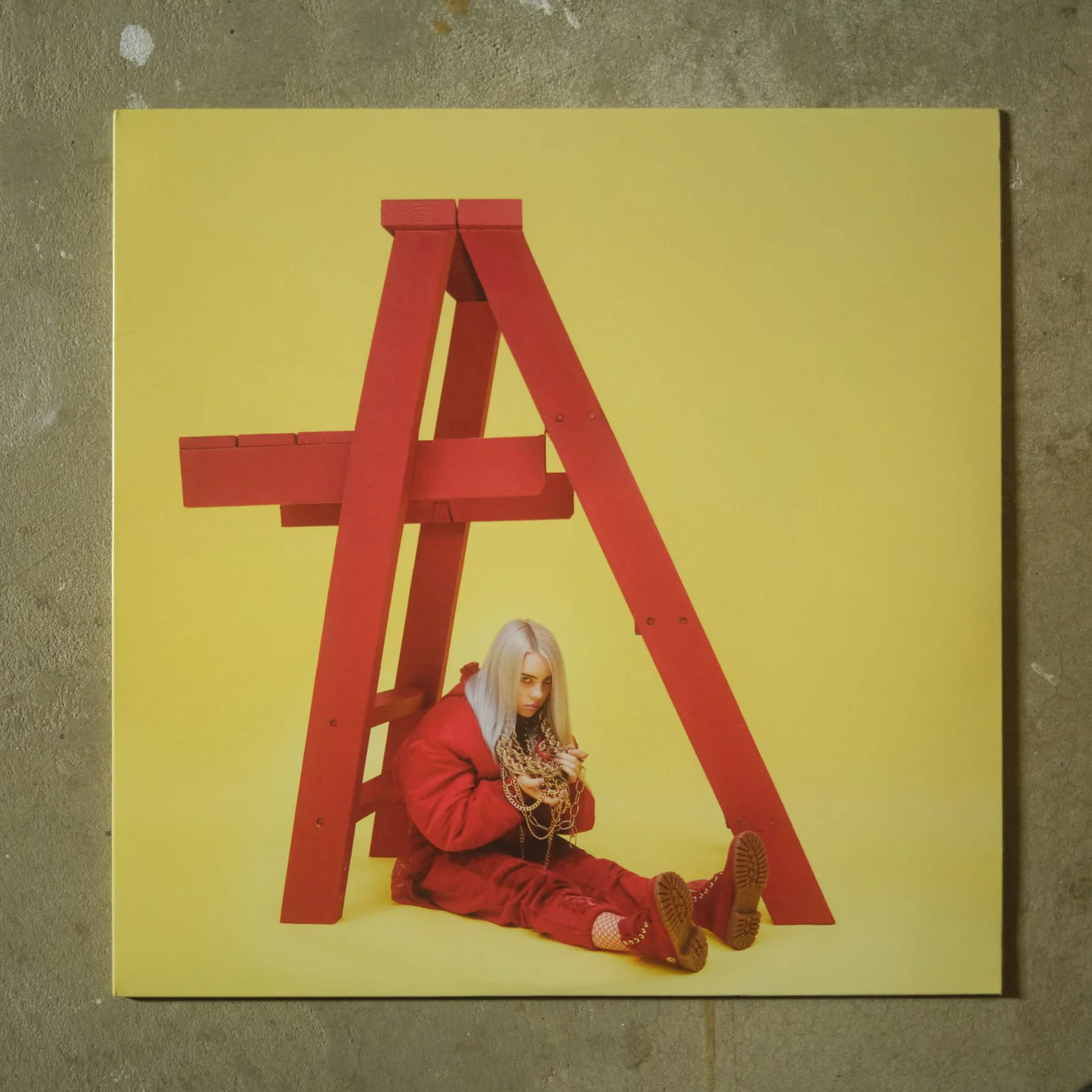 BILLIE EILISH | DON'T SMILE AT ME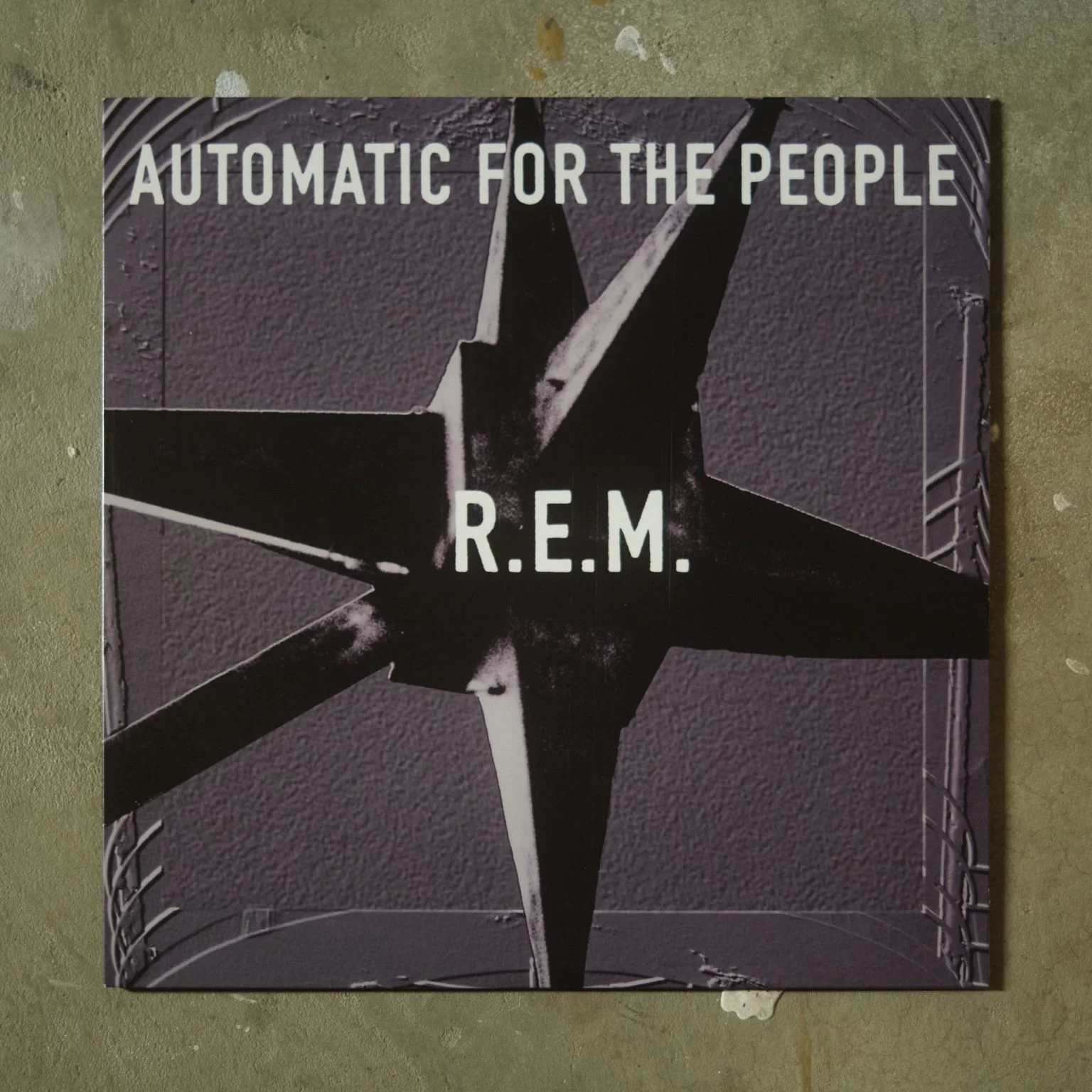 R.E.M | AUTOMATIC FOR THE PEOPLE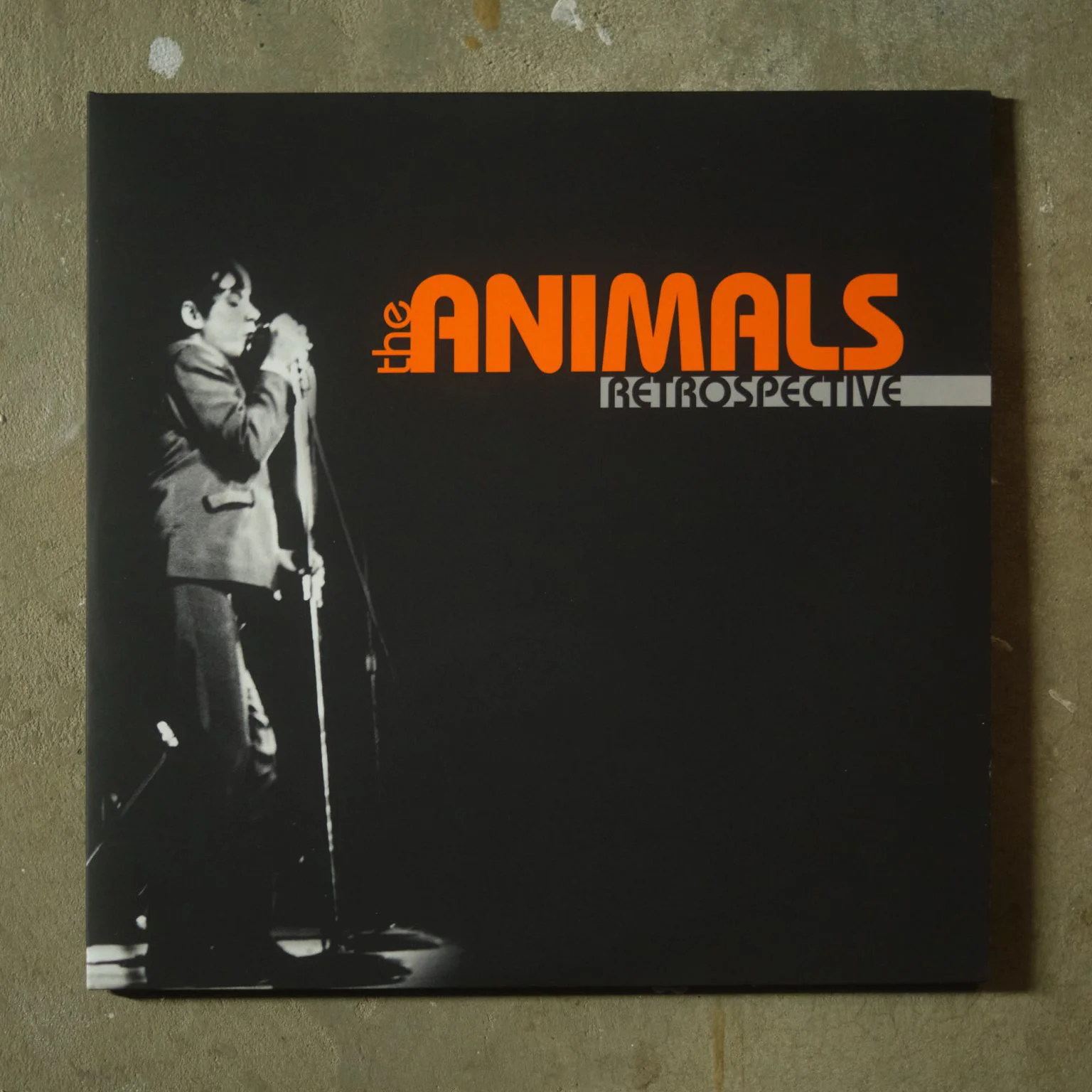 THE ANIMALS | RETROSPECTIVE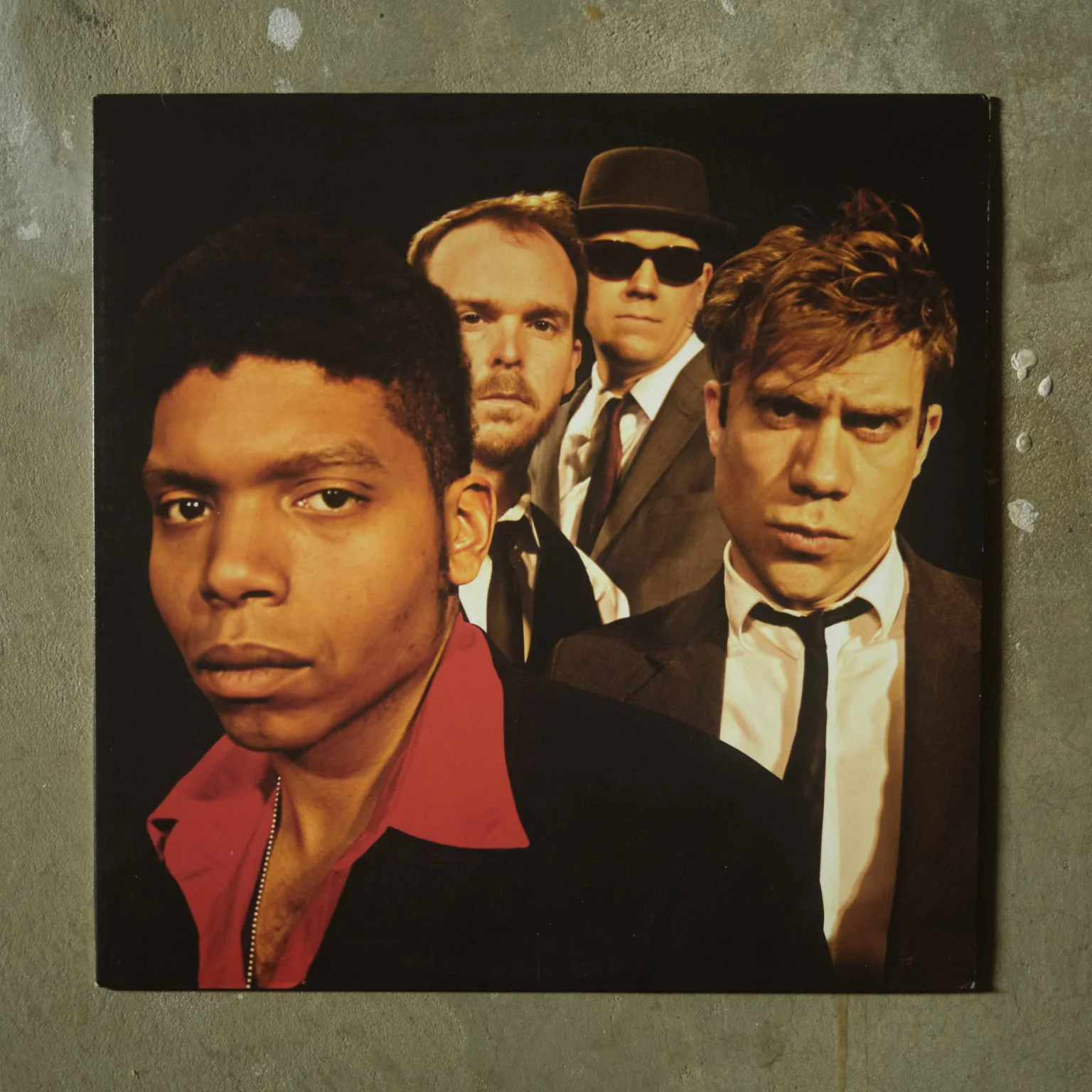 JC BROOKS & THE UPTOWN SOUND | WANT MORE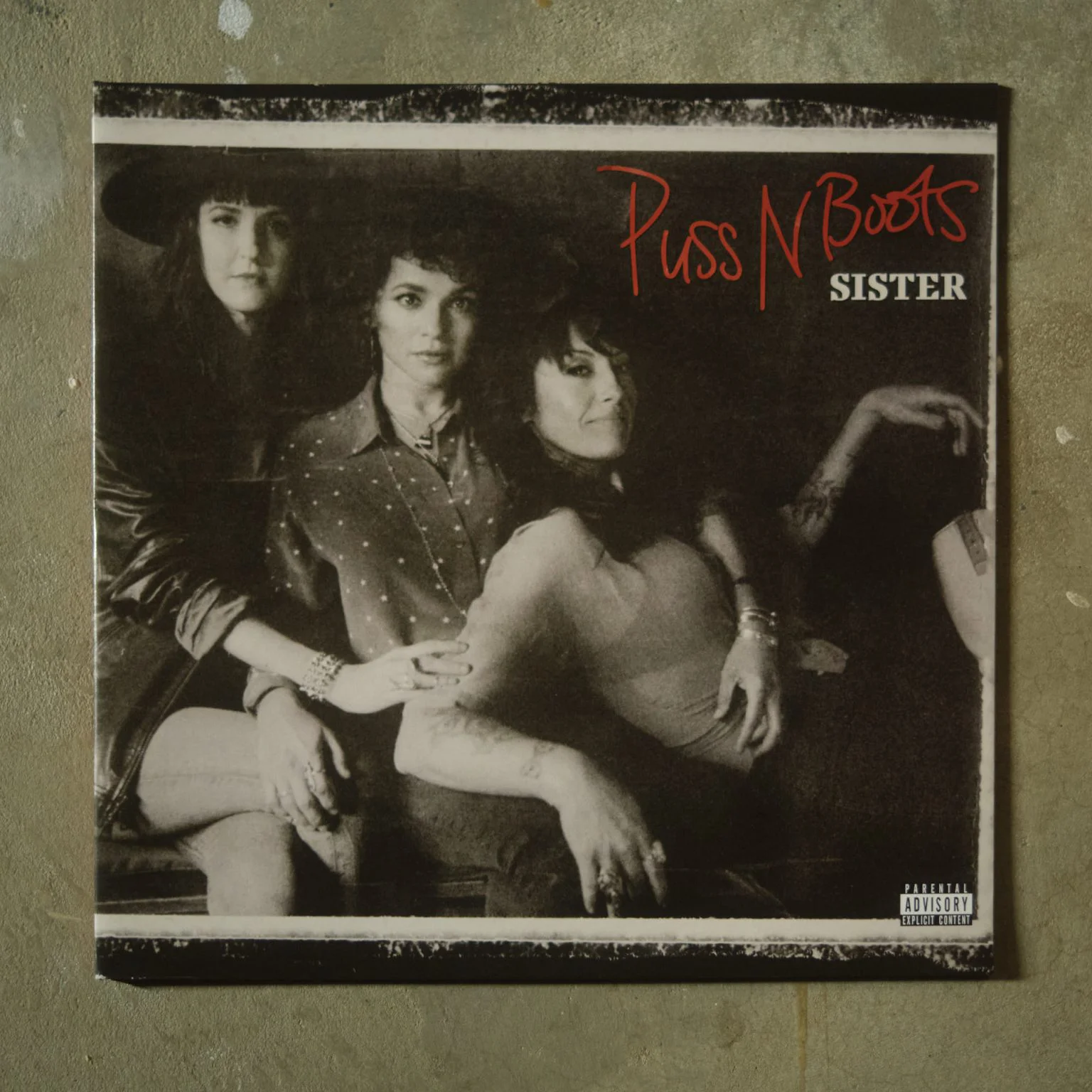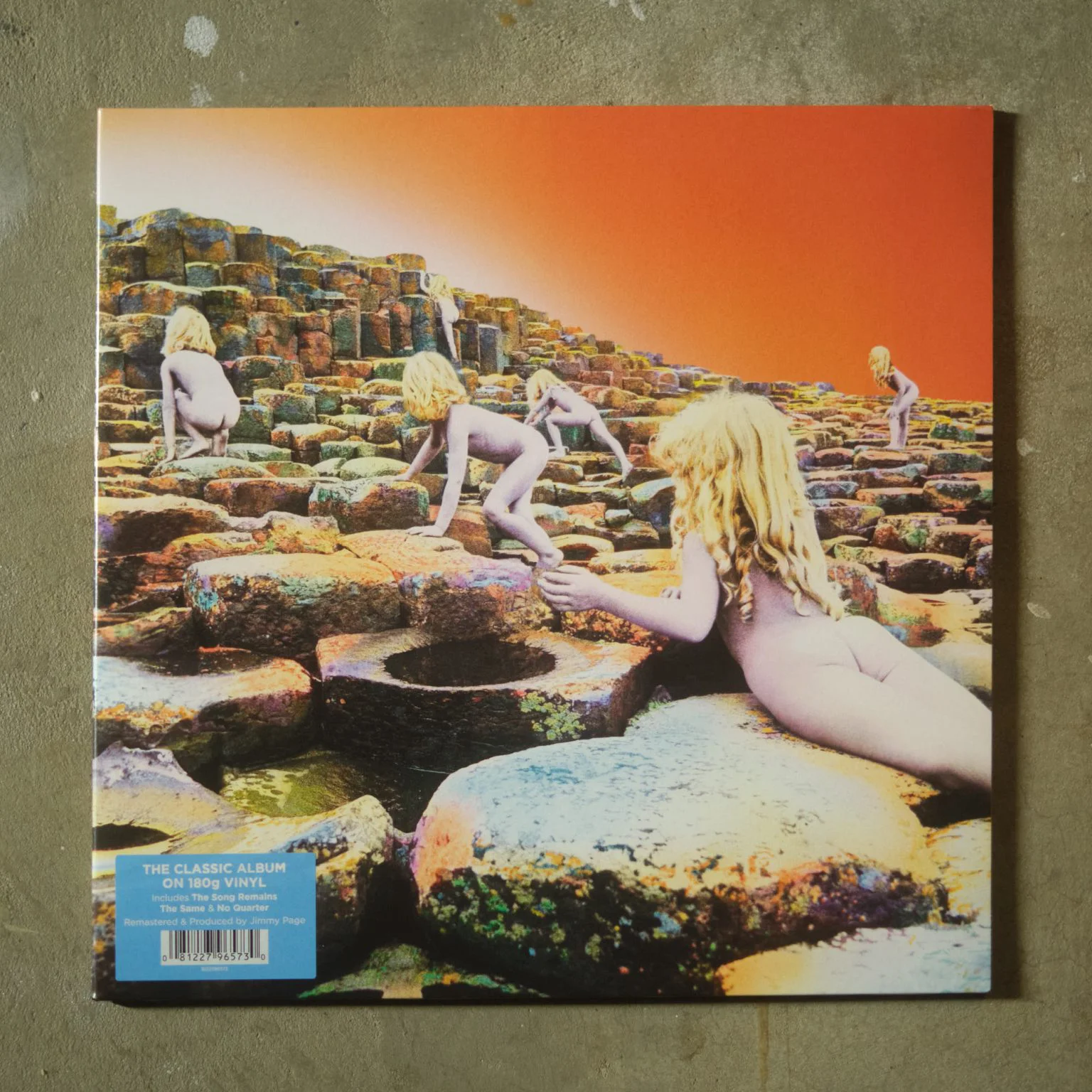 LED ZEPPELIN | HOUSES OF THE HOLY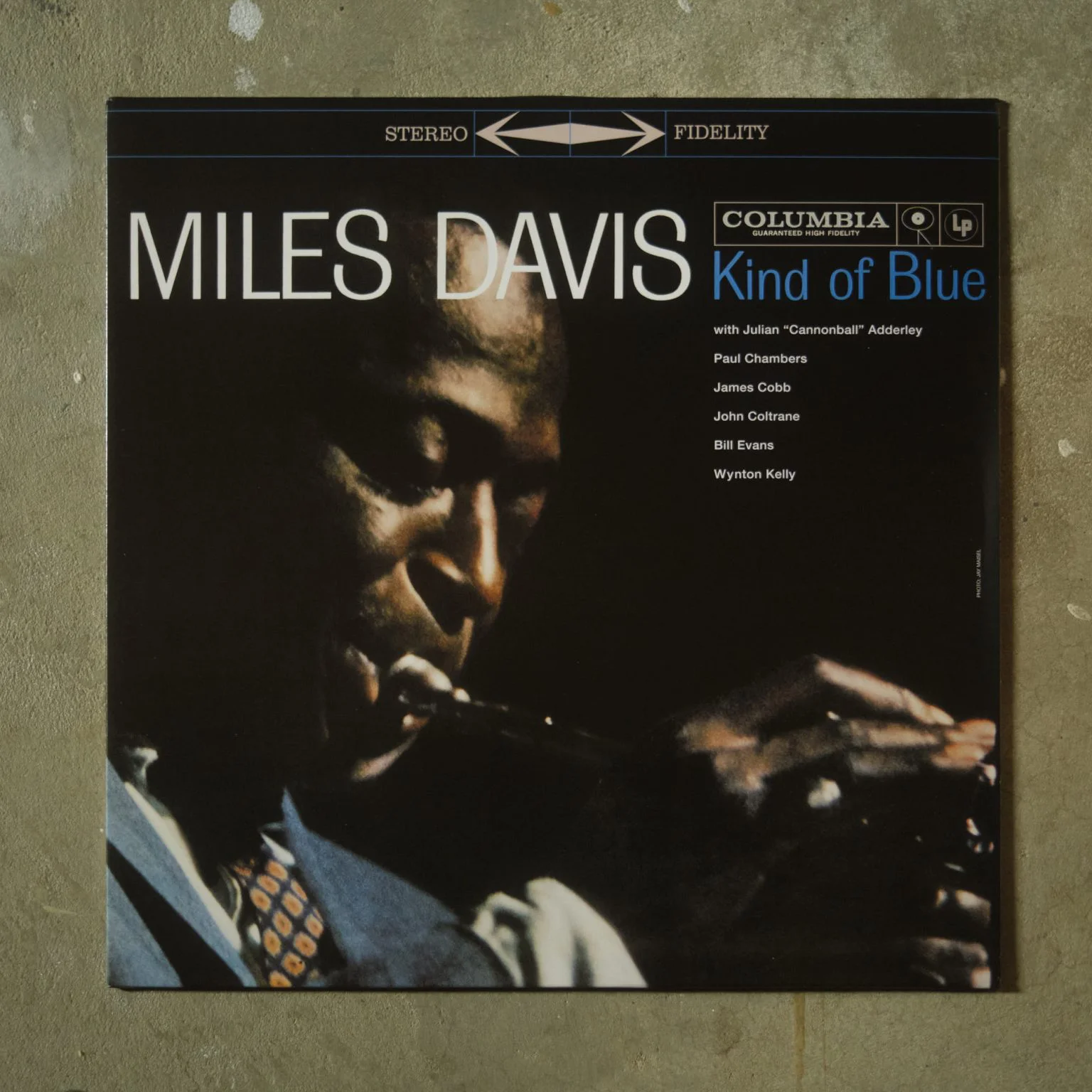 MILES DAVIS | KIND OF BLUE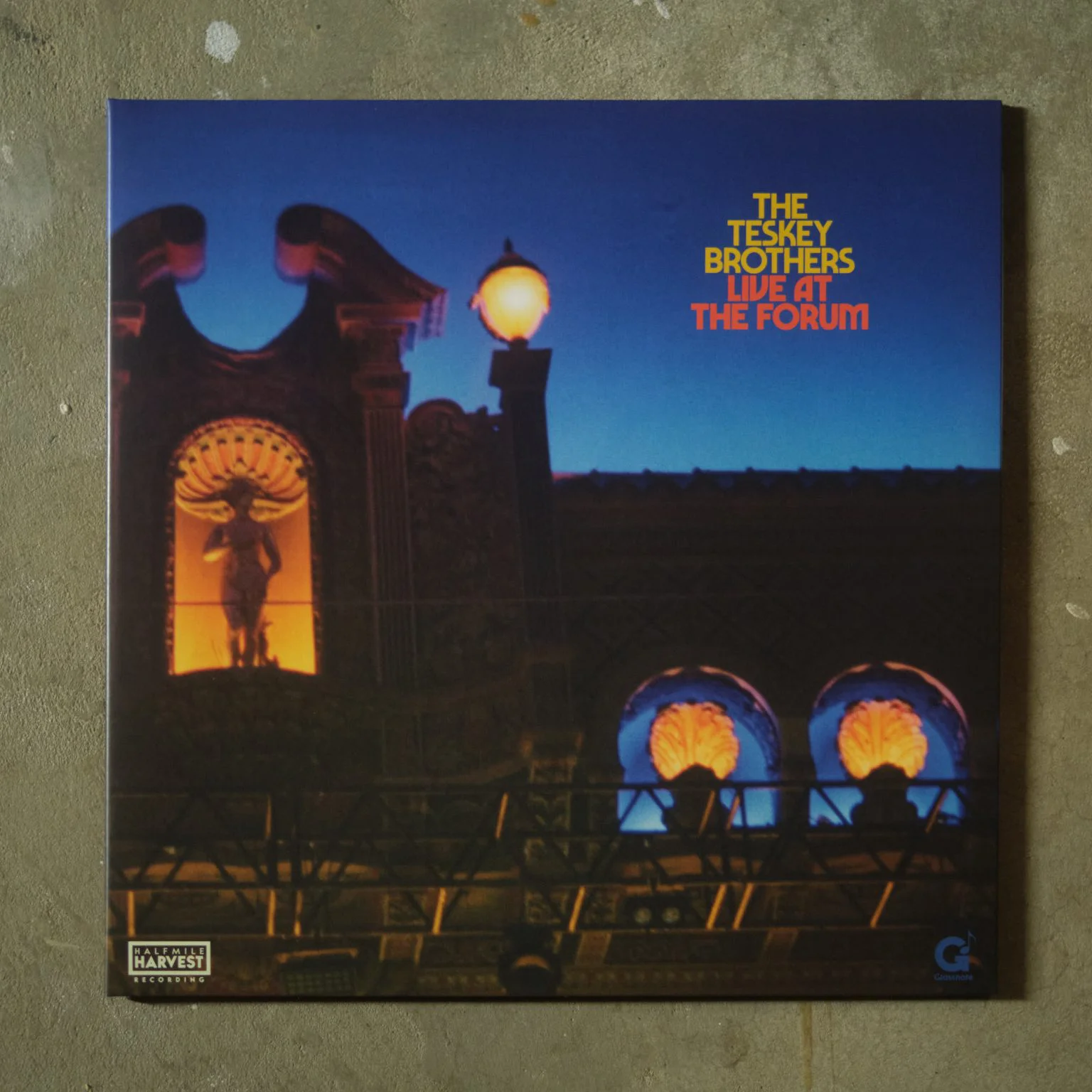 THE TESKEY BROTHERS | LIVE AT THE FORUM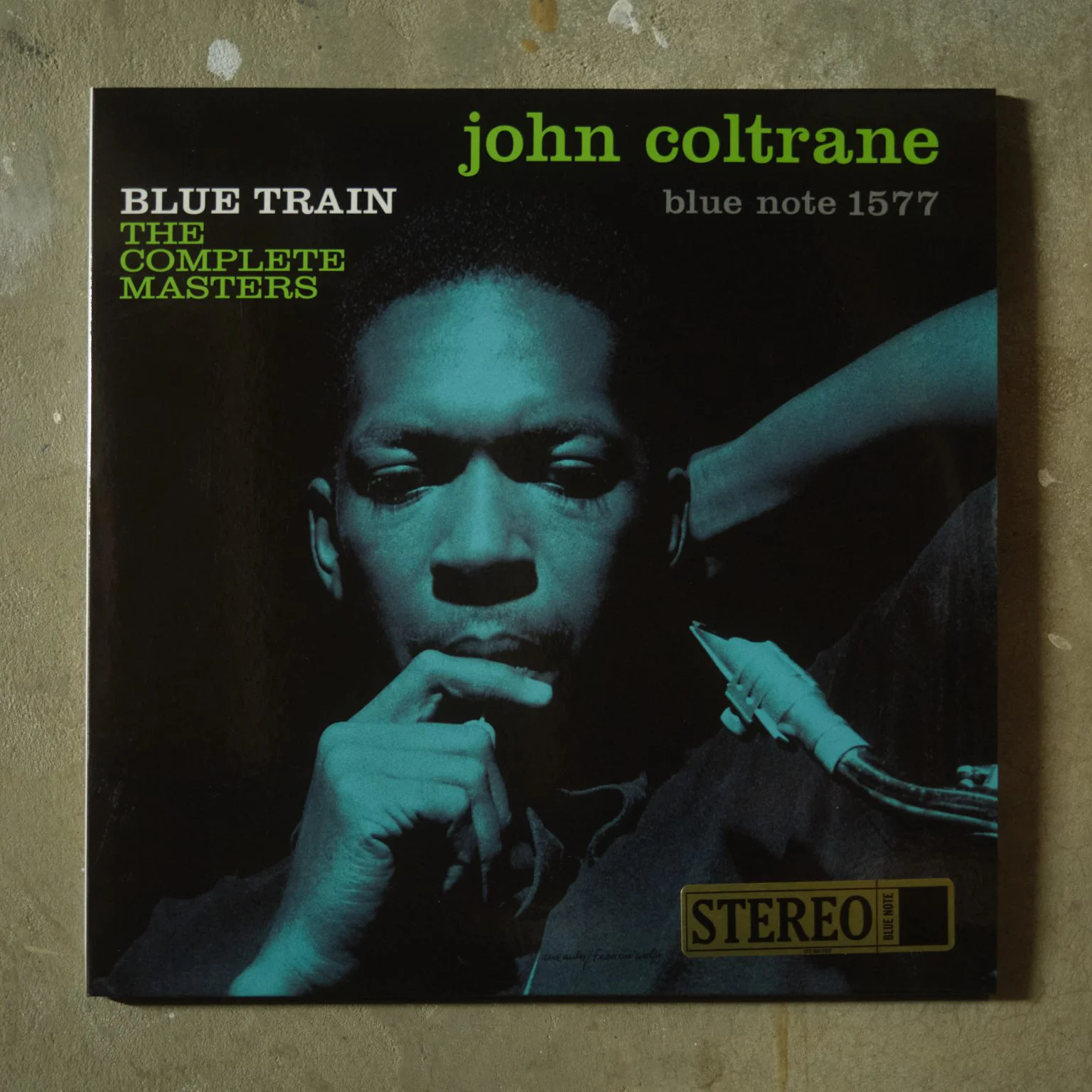 JOHN COLTRANE | BLUE TRAIN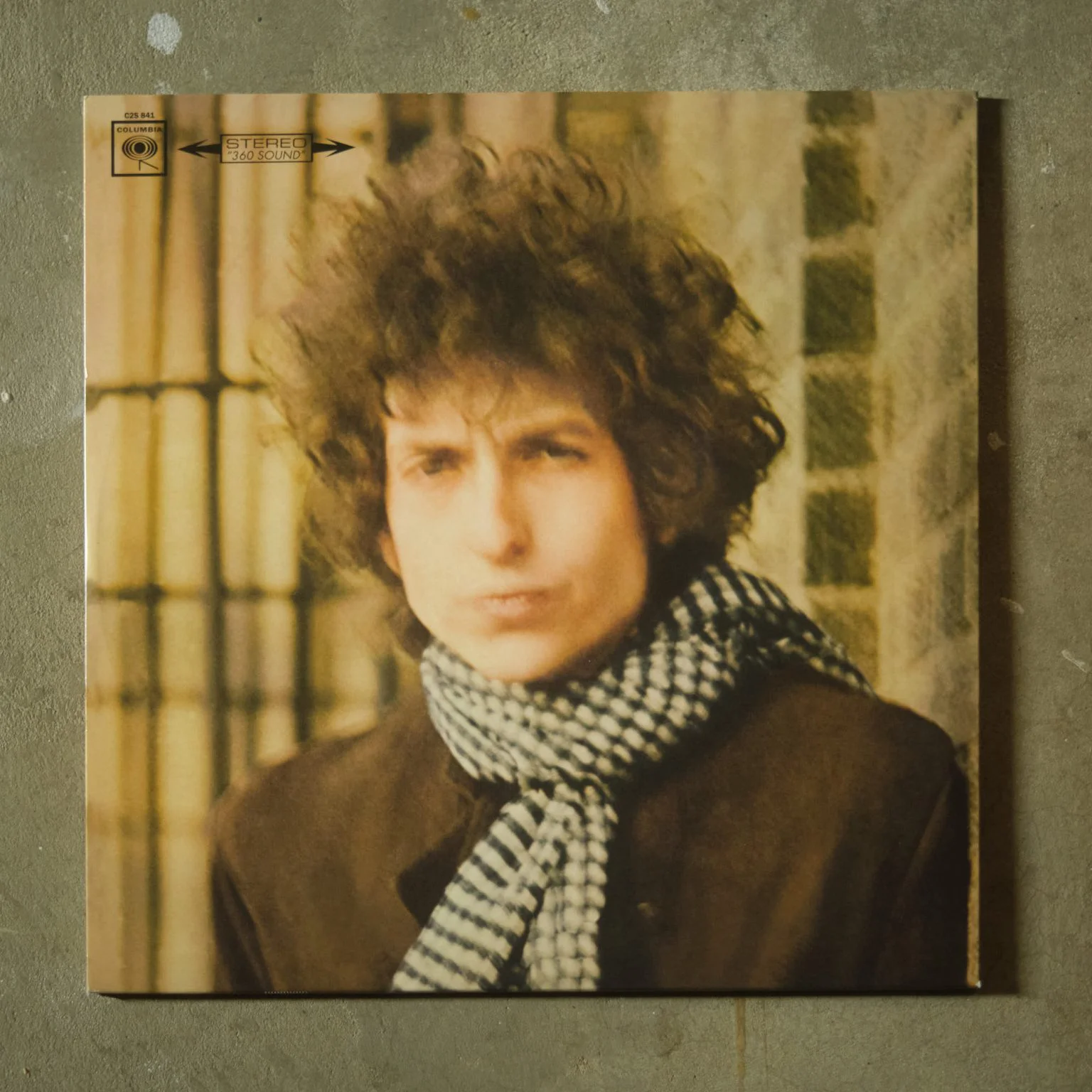 BOB DYLAN | BLONDE ON BLONDE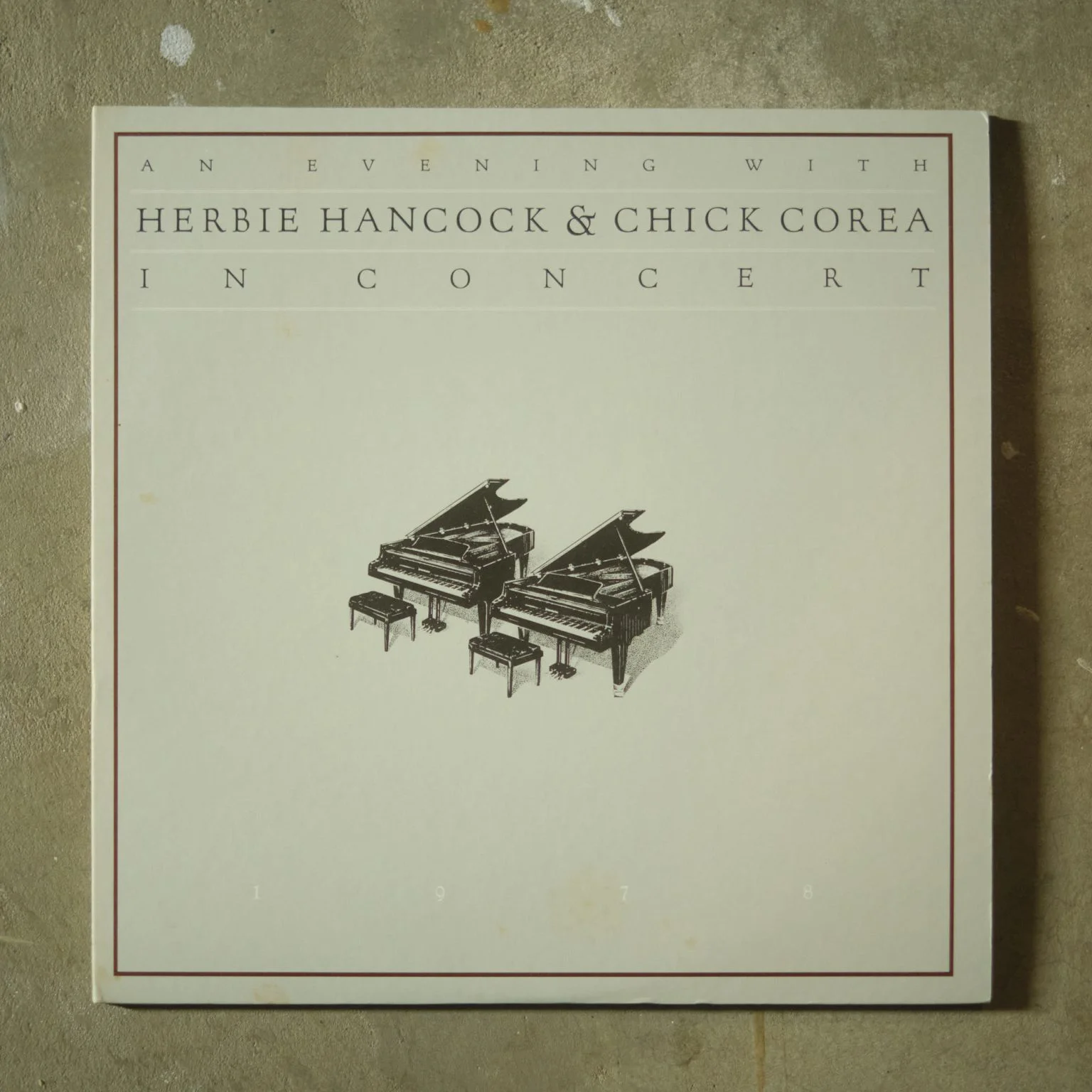 HERBIE HANCOCK & CHICK COREA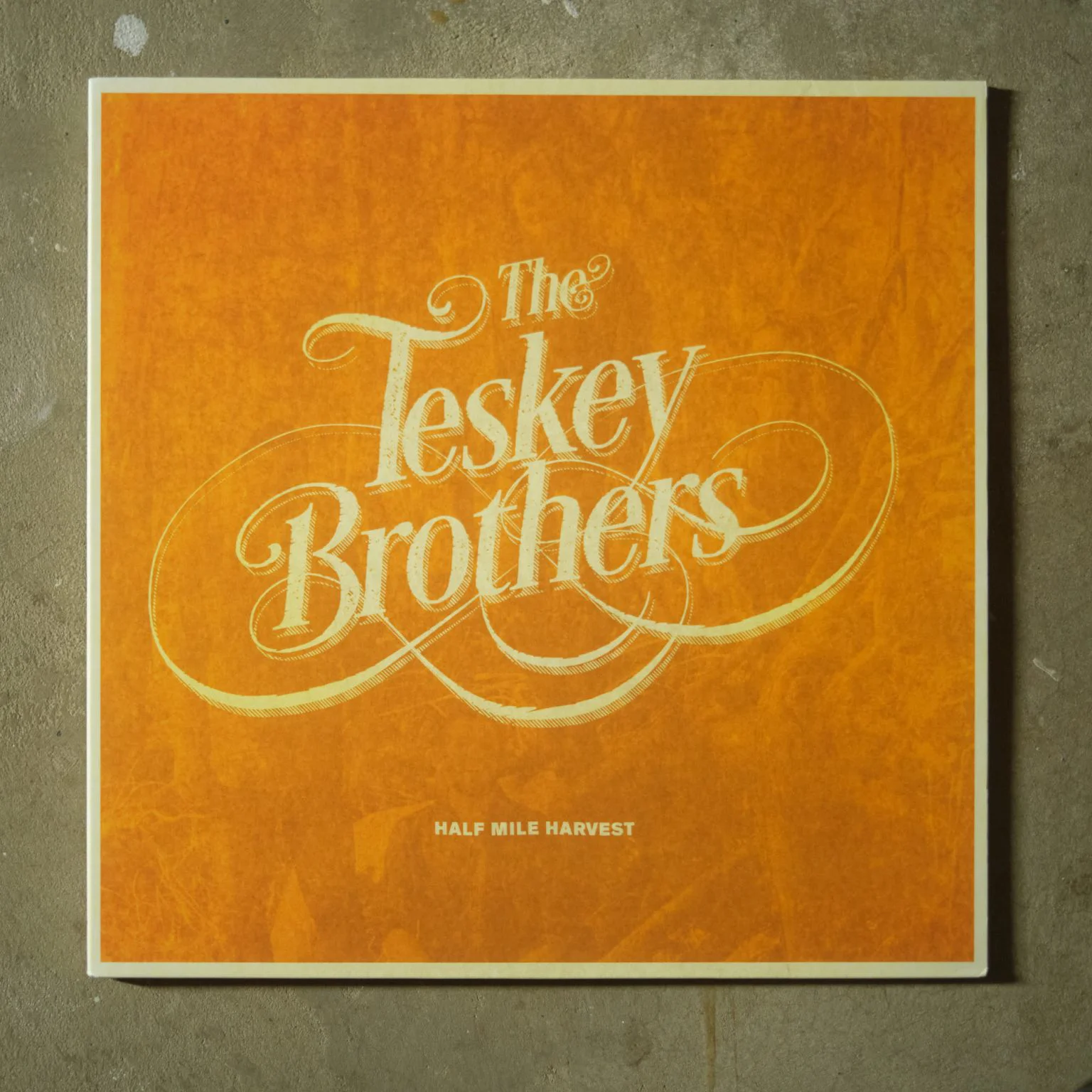 THE TESKEY BROTHERS | HALF MILE HARVEST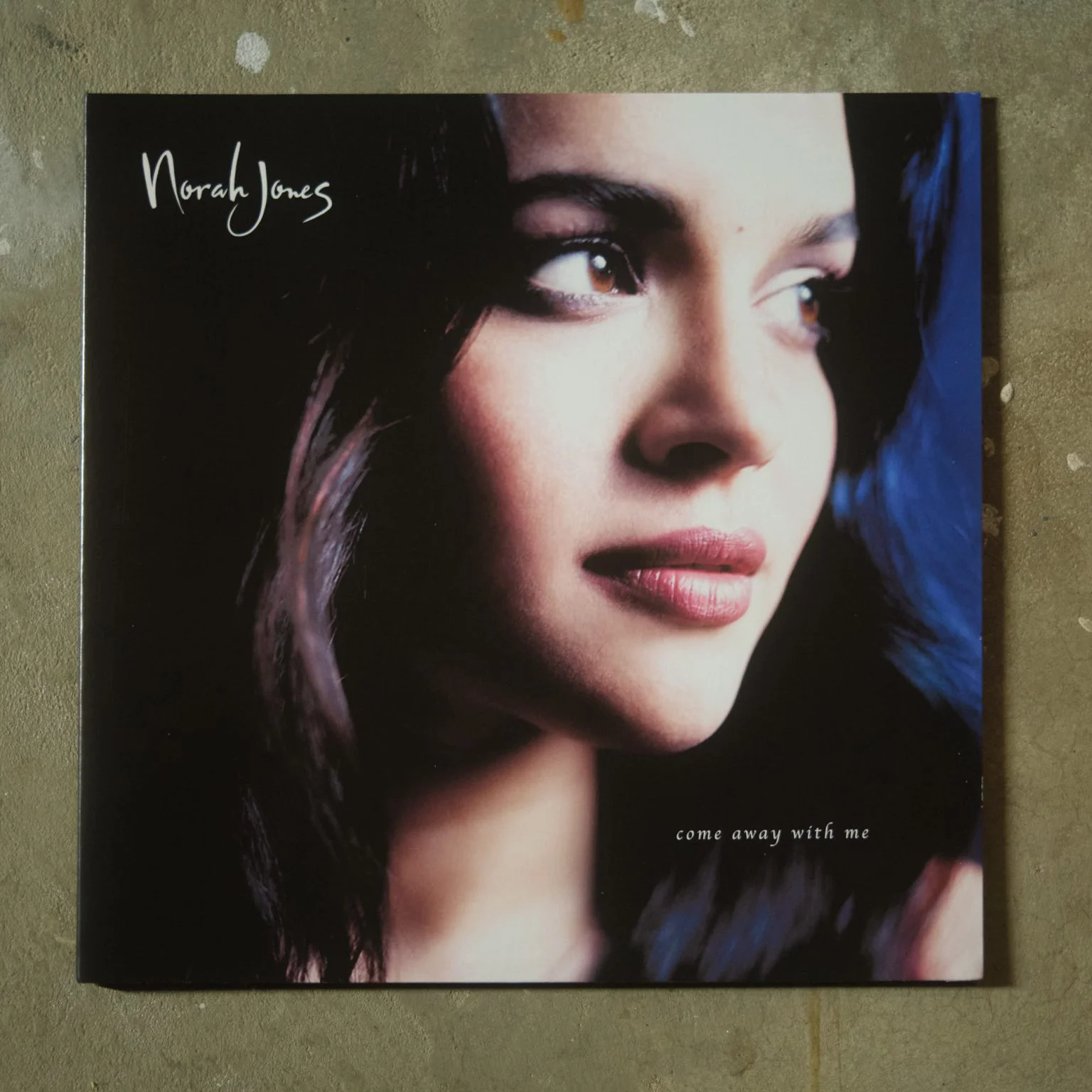 NORAH JONES | COME AWAY WITH ME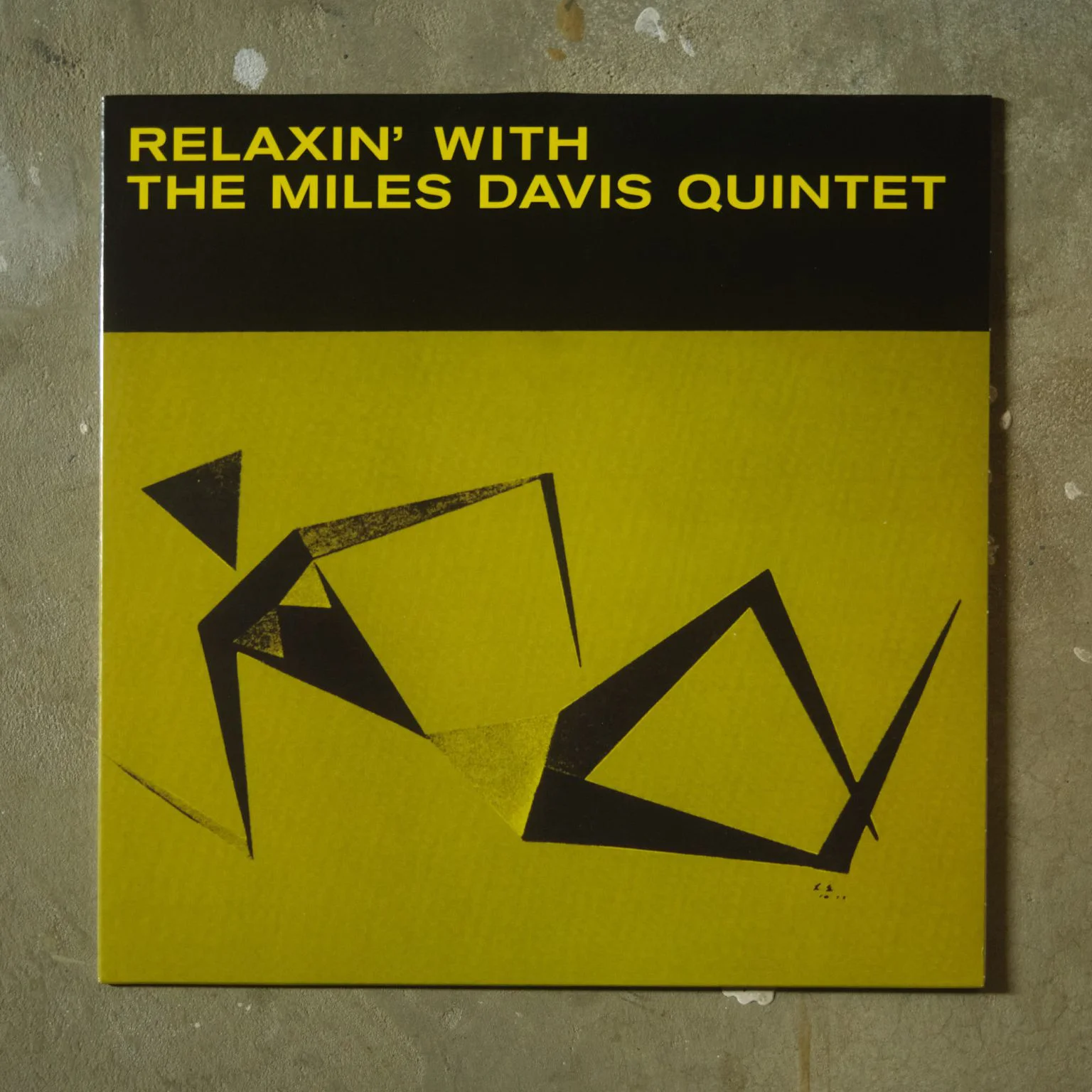 MILES DAVIS QUINTET | RELAXIN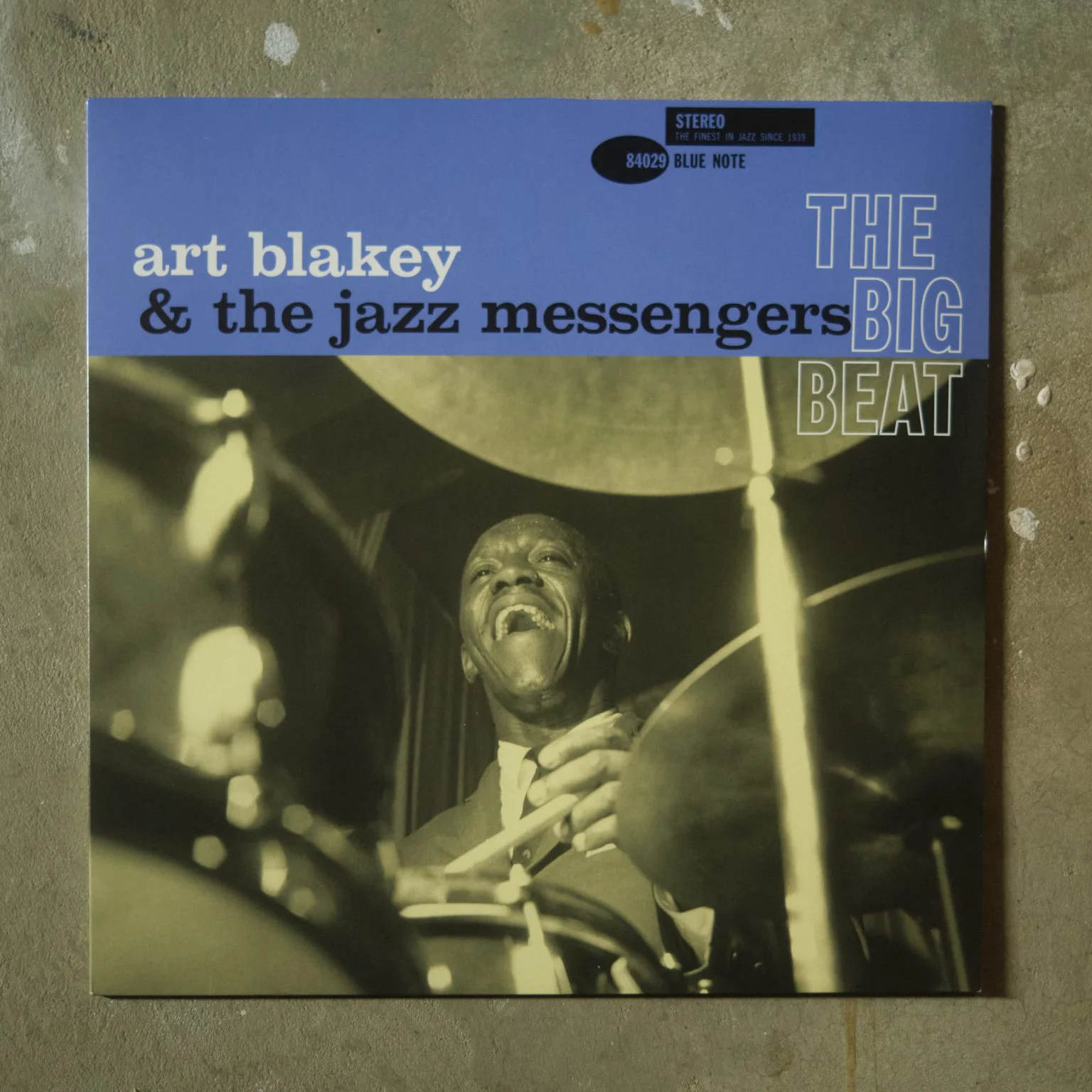 ART BLAKEY | THE BIG BEAT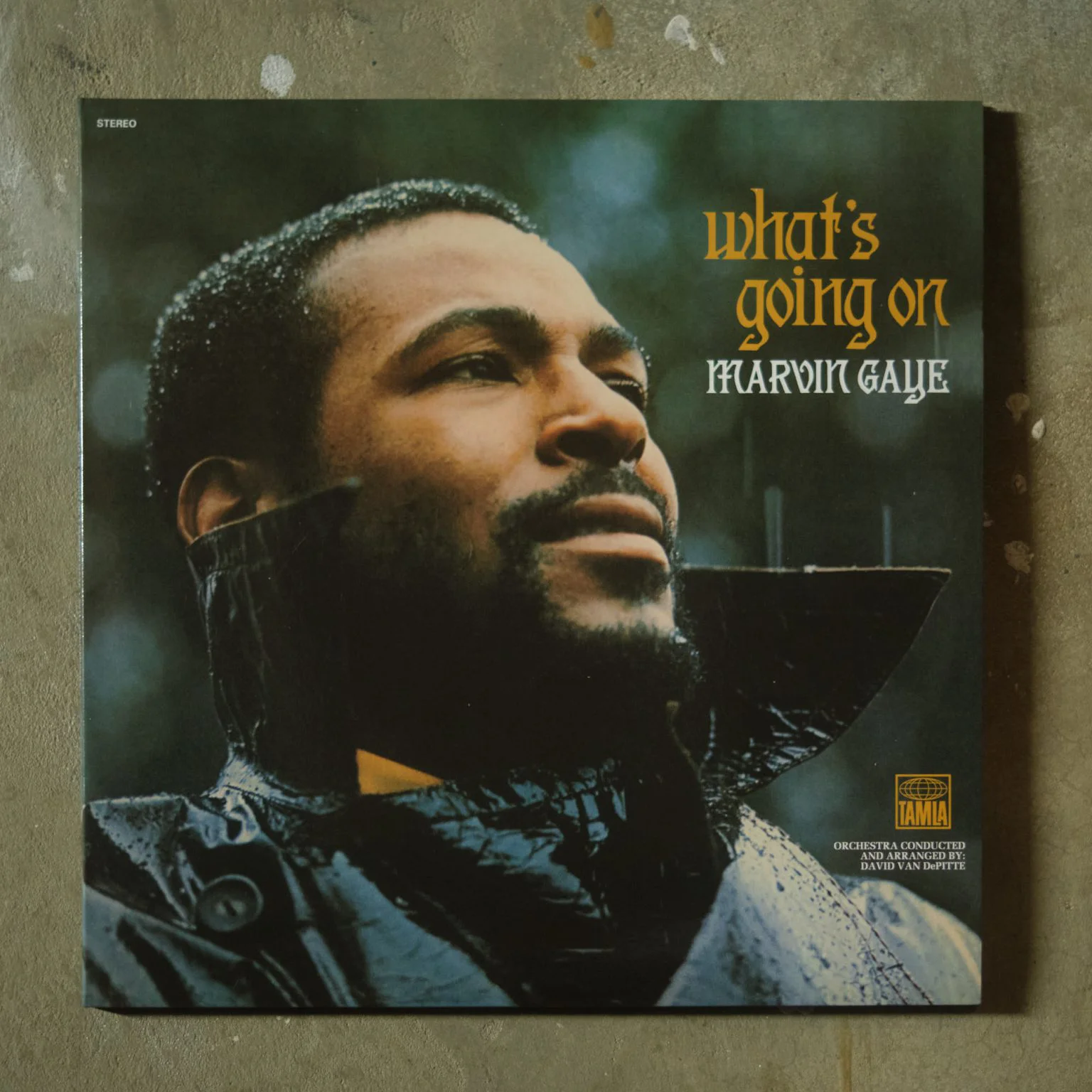 MARVIN GAYE | WHAT'S GOING ON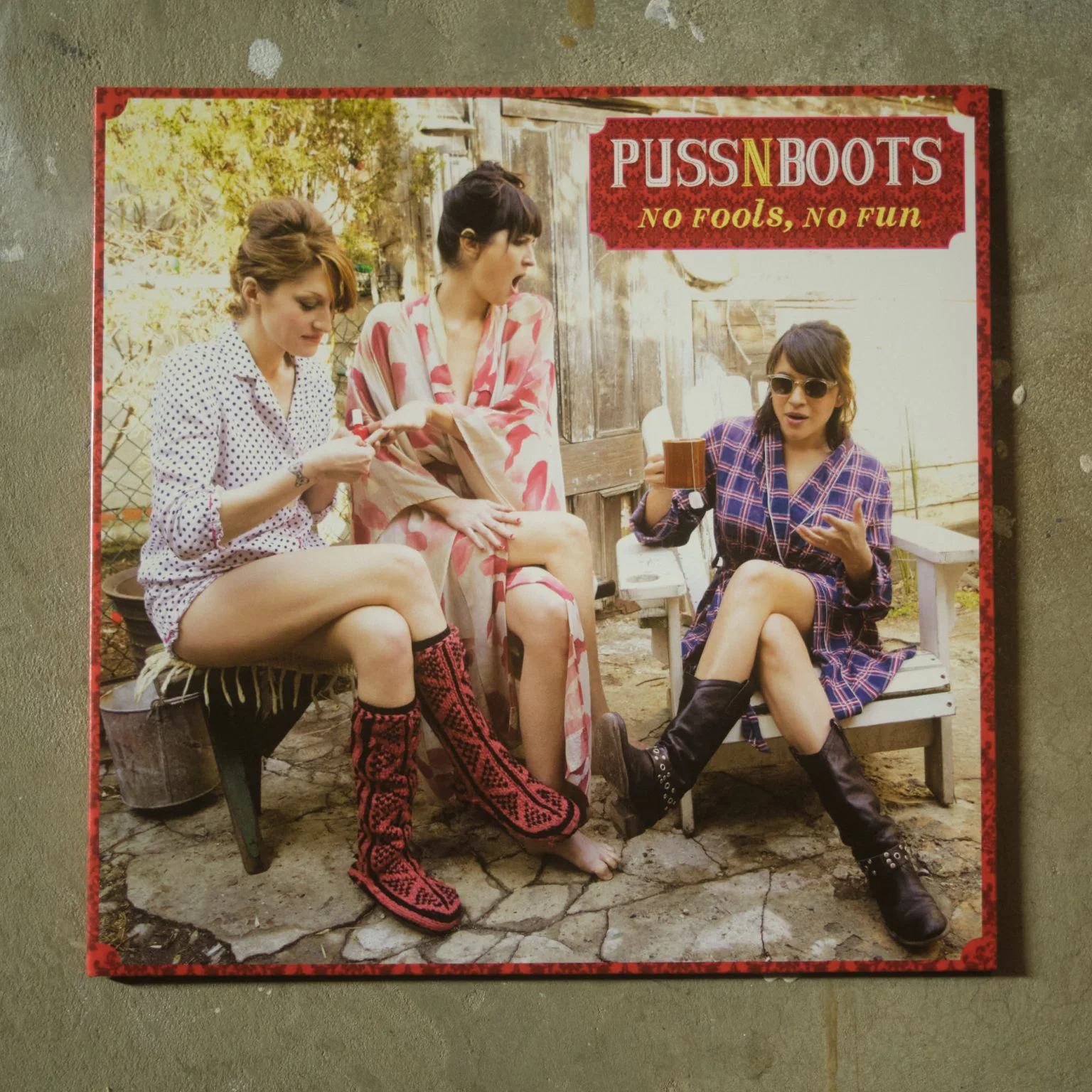 PUSS N BOOTS | NO FOOLS, NO FUN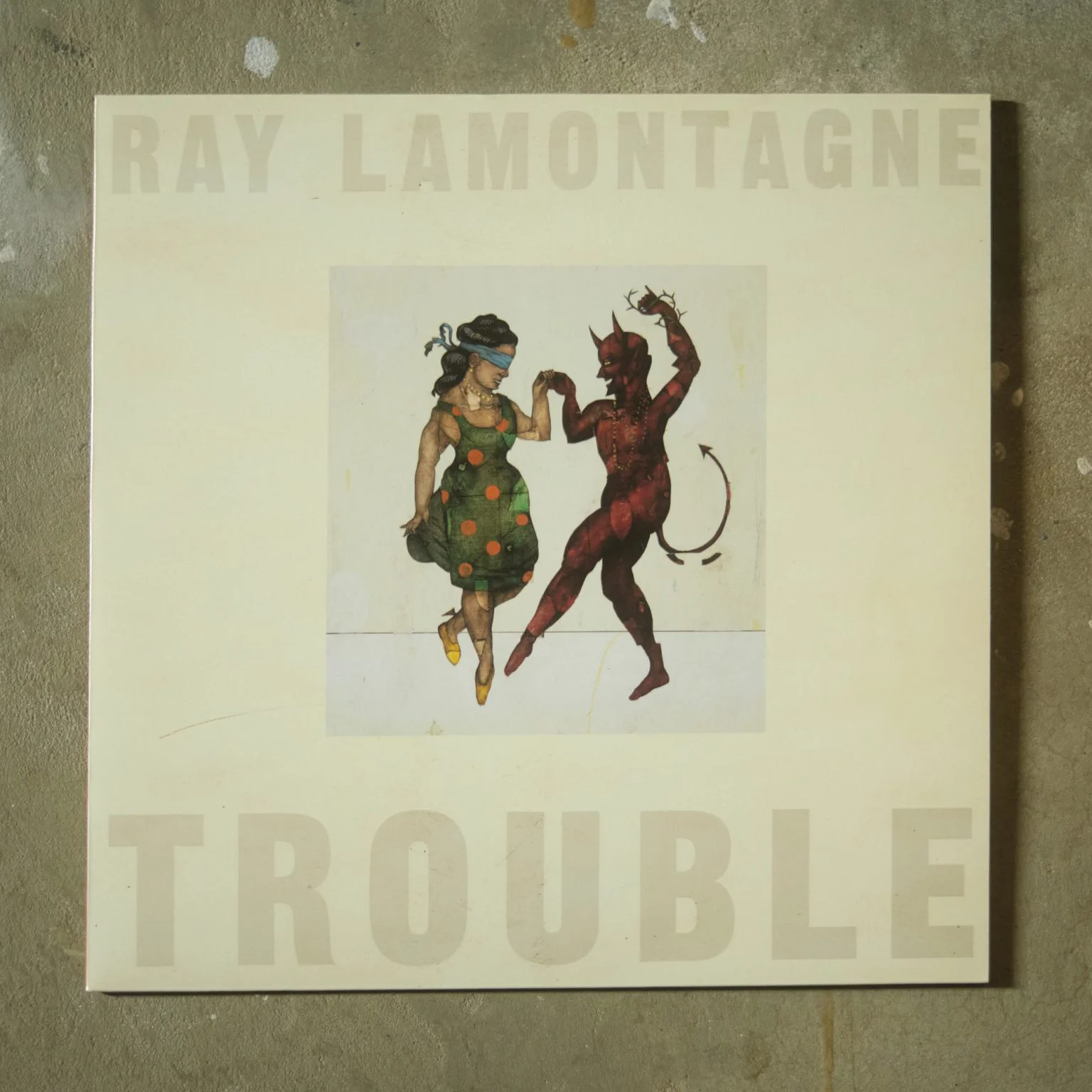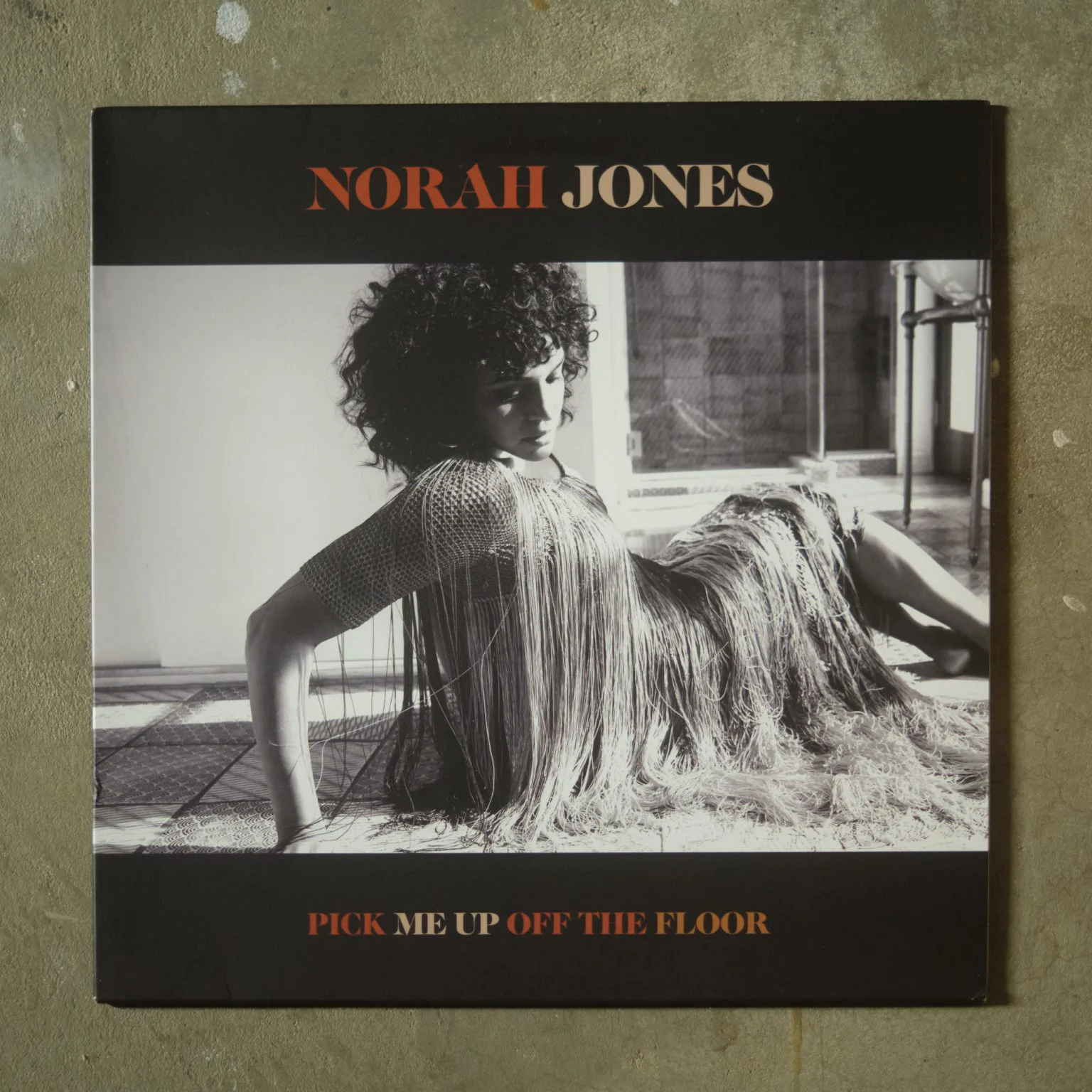 NORAH JONES | PICK ME UP OFF THE FLOOR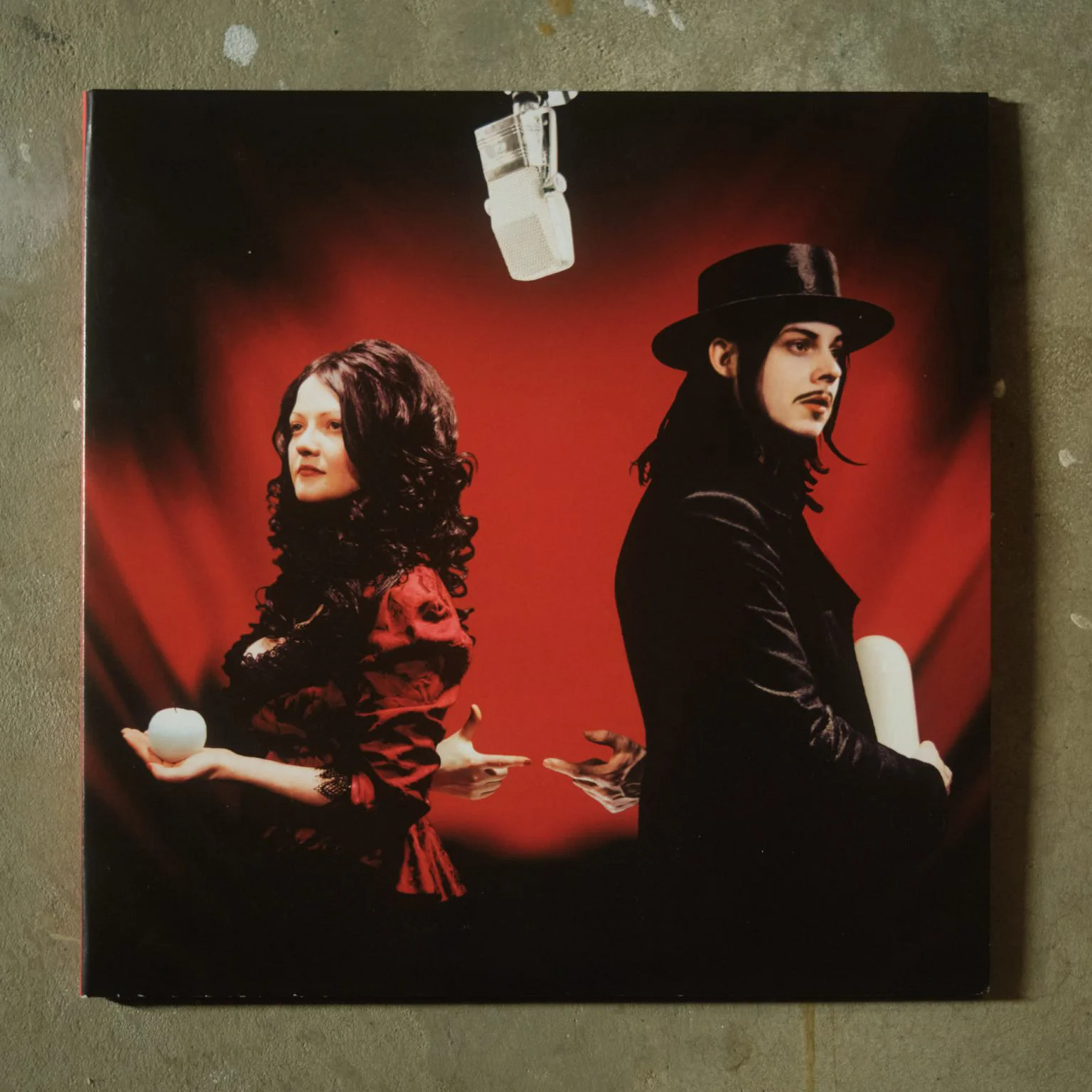 THE WHITE STRIPES | GET BEHIND ME SATAN
A collection of my favorite moments as a photographer in no particular order.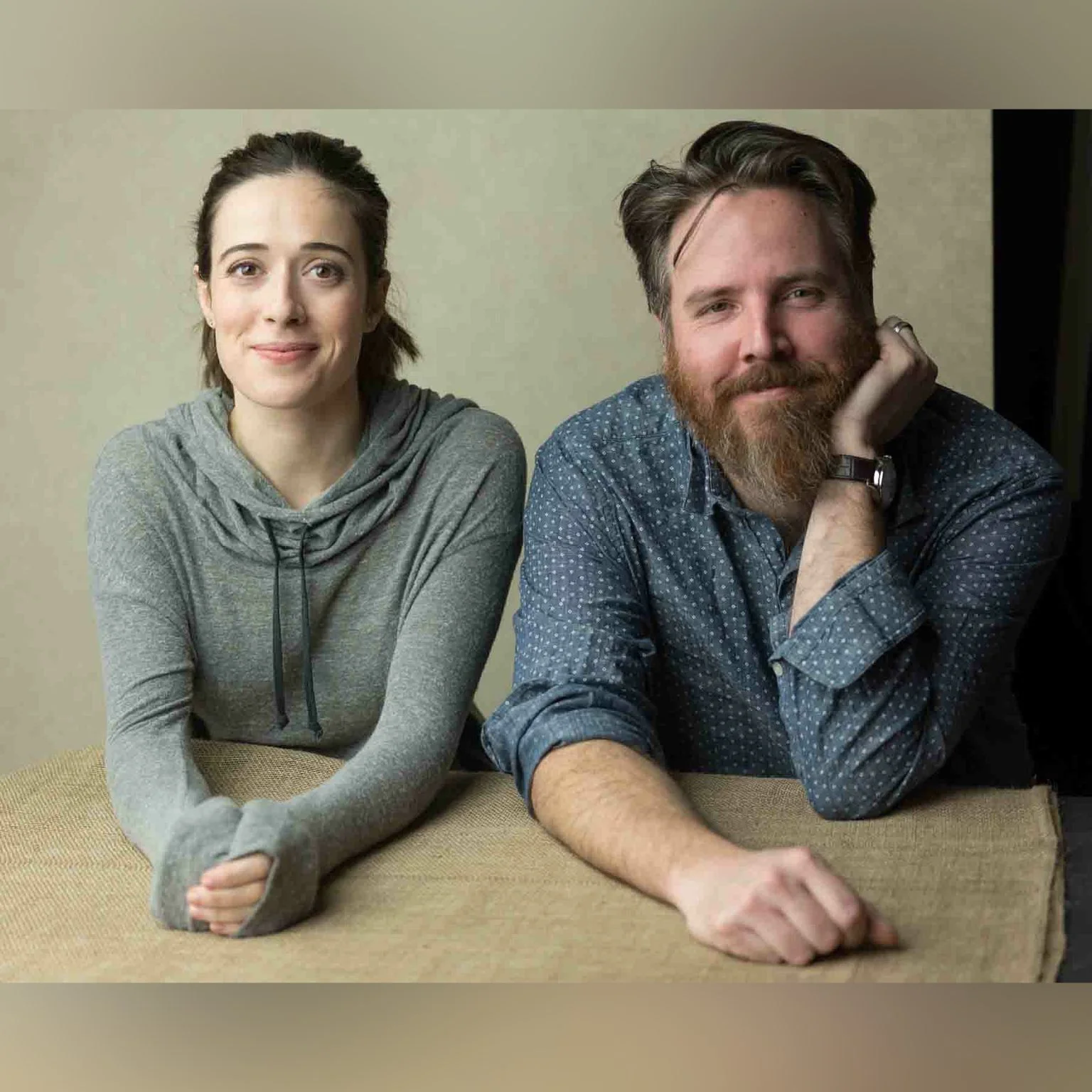 Marina Squerciati
I had the great pleasure of working with actress Marina Squerciati. At the time, she had just relocated to Chicago for the role of Detective Kim Burgess in the Dick Wolf series Chicago PD. We bonded over being parents of young children and the flourishing Chicago food scene. This shoot was a pivotal moment in my career because it made me realize that anything was possible. If you're looking for something to binge you can also check her out as Irina Semenova in "The Americans".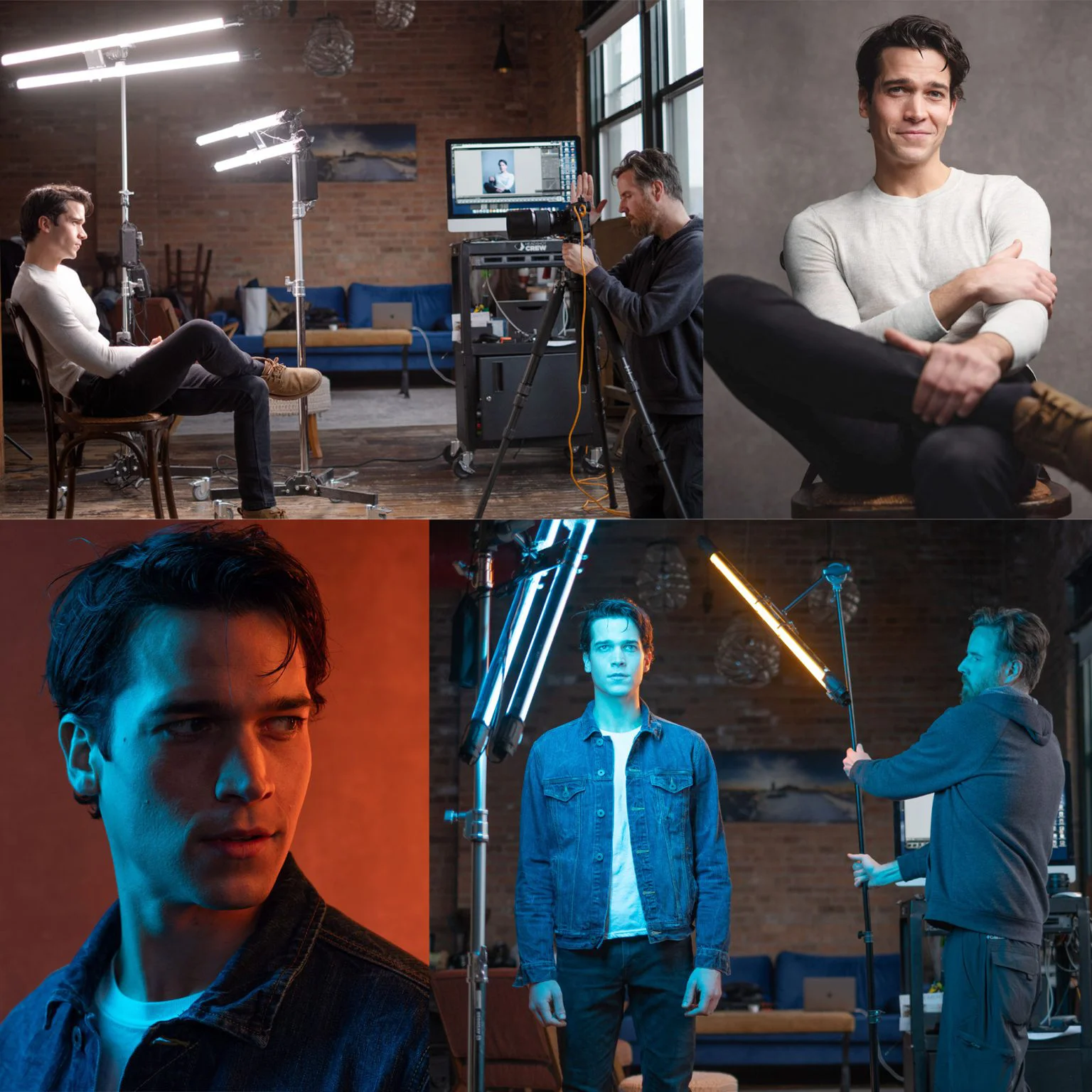 Jack Schumacher 
I met Jack very early on in my career. He was working the door at a bar in River North as memory serves. Fast forward a couple of years and I saw him on Empire, and Chicago Fire. Fast forward a few more years and he played one of the pilots in the Top Gun sequel. Jack's in LA now and we don't get together as often as I'd like, but when he comes home to visit the family, he usually stops by the studio and we always have a good time.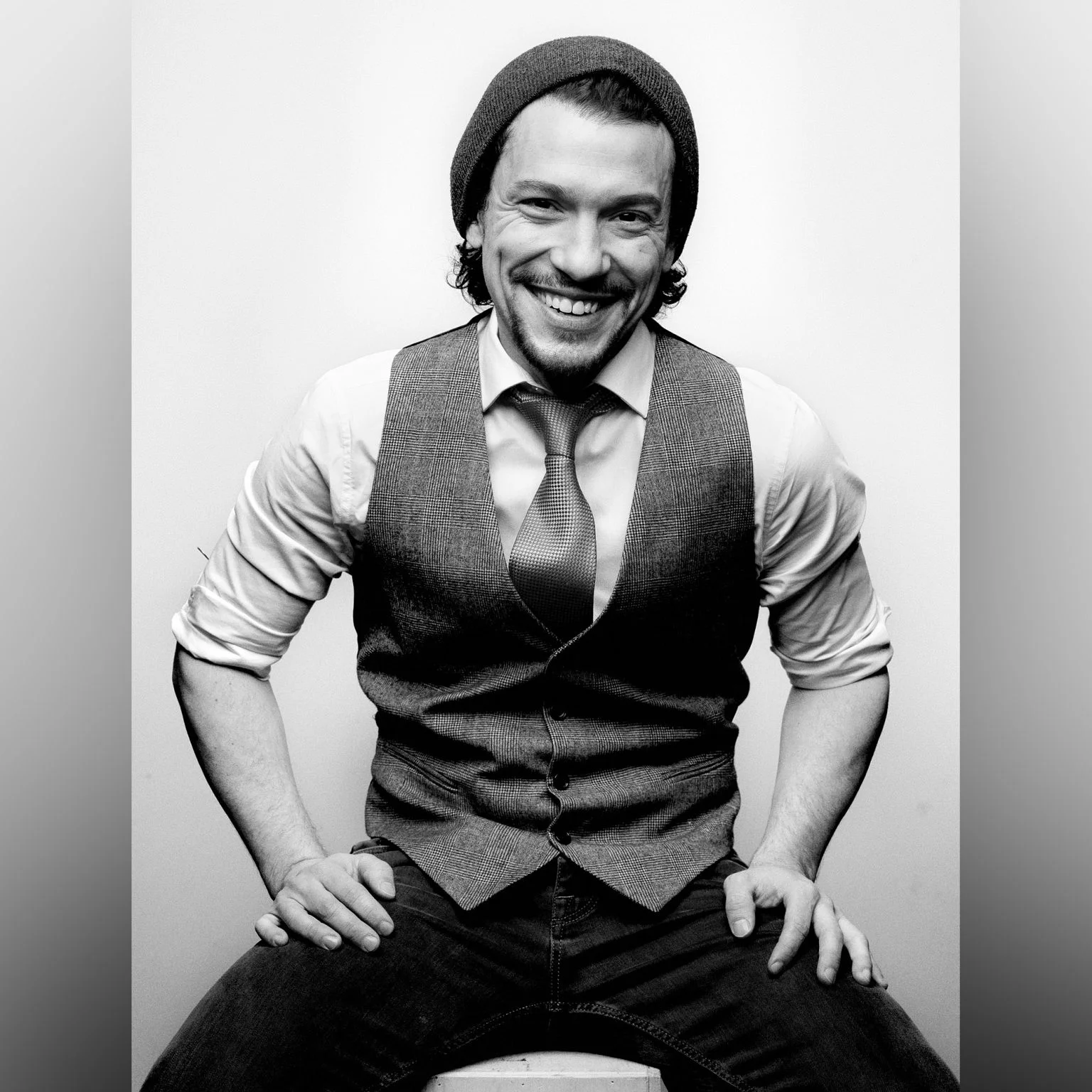 Miguel Cervantes
I'm a "Ham-Fan" That's right, I'm one of those folks that went head over heels for Hamilton. The musical spent 3+ years at the PrivateBank Theater in Chicago. Over the run of the show I was able to work with many of the cast members, but working with Miguel was by far the most memorable experience. I remember chatting with him about his favorite, and least favorite songs from the show as well as the difficulty in finding your own voice and injecting some of yourself into such an iconic role. A special day for me as an artist and as a fan of art.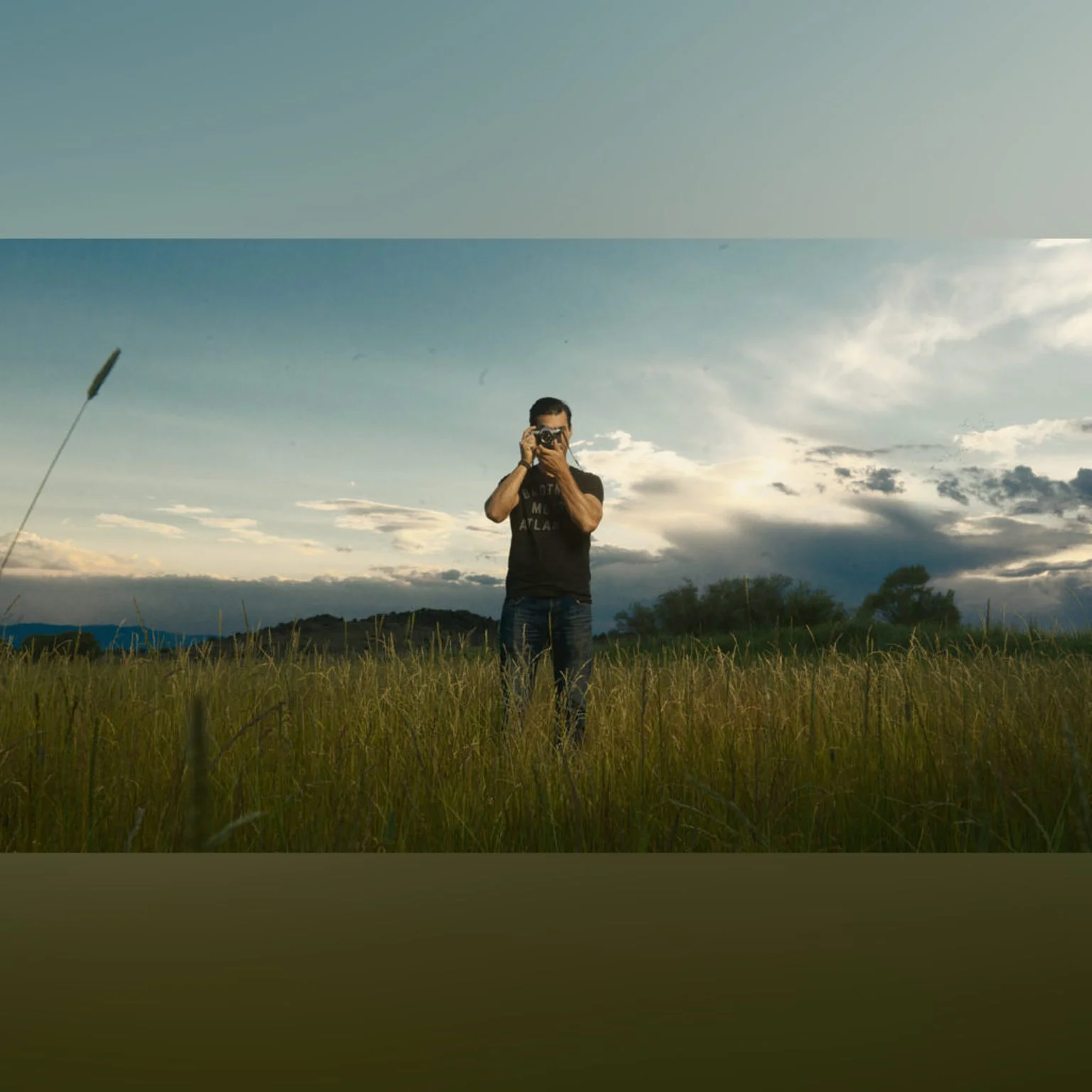 Jeremy Bustos
I was hired to photograph a marketing campaign for an exclusive resort ranch out in Saratoga Wyoming and I had the time of my life. It's been years since we shot that campaign and it's still the most fun I've ever had as a photographer. Jeremy and his ad agency took a big chance on me when they hired me to shoot the advertising campaign and I'll forever be grateful for the opportunity. I snapped this shot of Jeremy just before dusk while we were doing some location scouting on the property.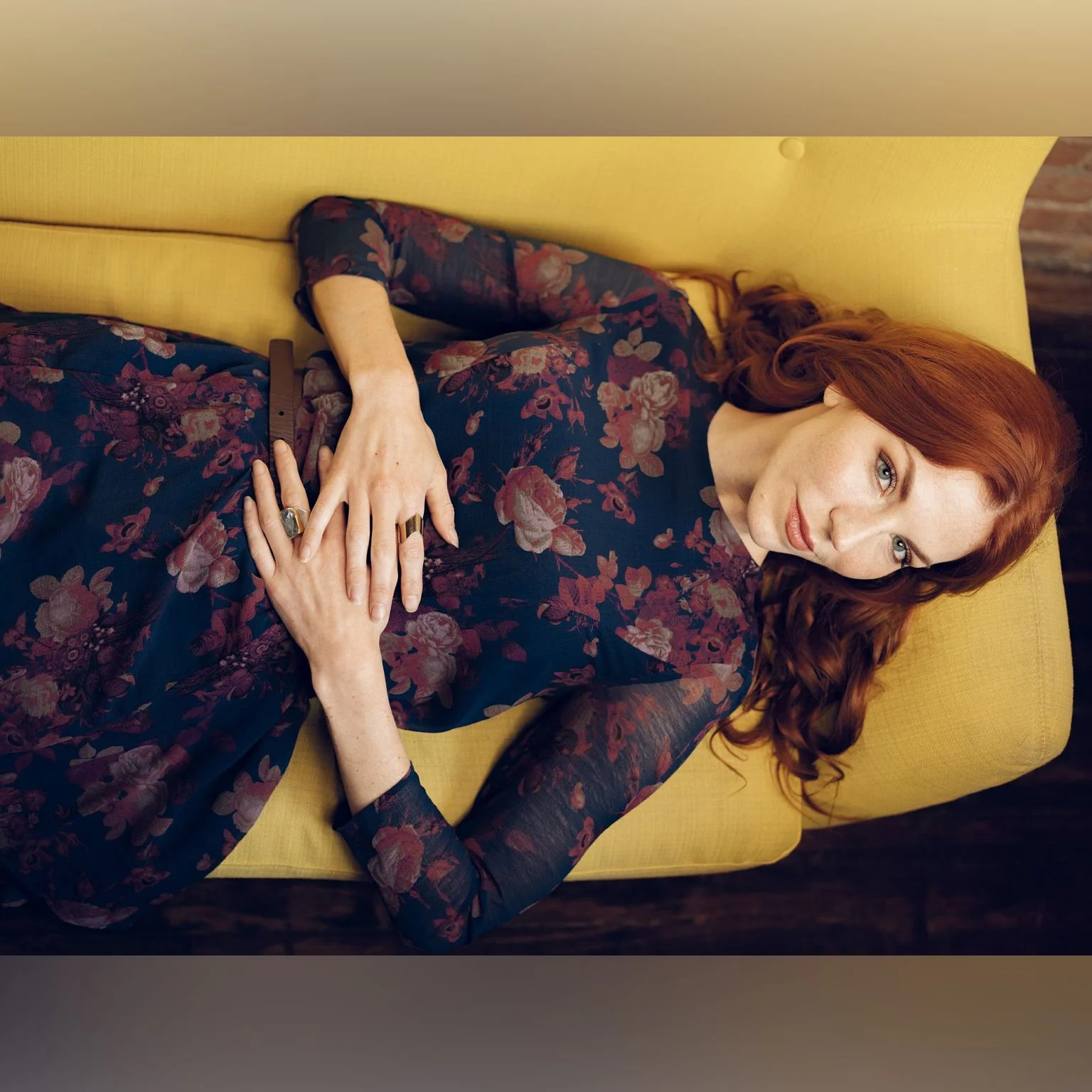 Ashton Swinford
Sometimes in life we meet people that are destined for greatness, and that's how I felt after spending some time with Ashton in the studio. Most people I talk to on any given week tell me about all of things that are holding them back, but not Ashton. Ashton is a woman who makes shit happen. When she's not acting, she's writing or directing or running a production company. I truly enjoyed spending time with this amazing human.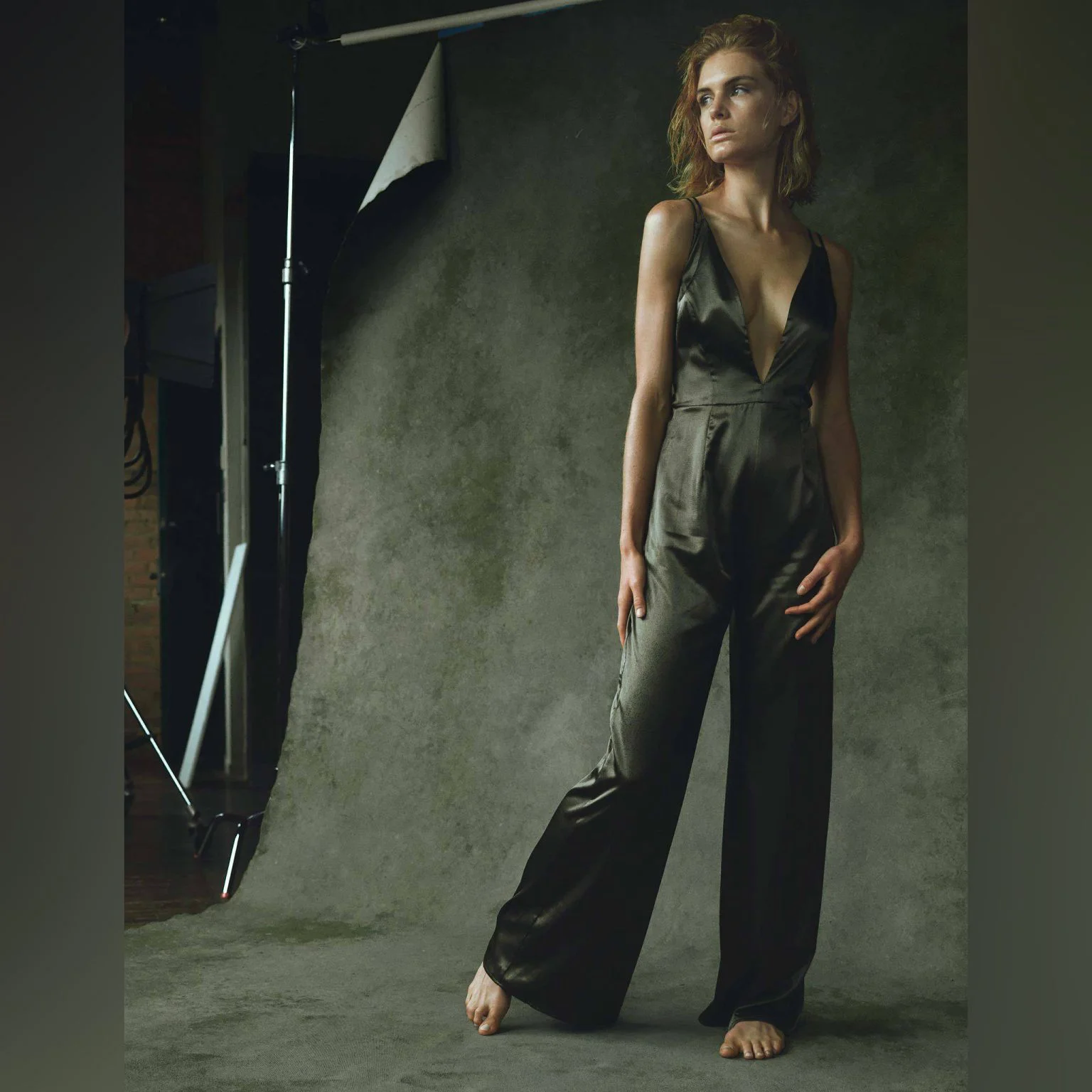 Cole Knight
Cole Knight is one of my favorite people to follow on Instagram (@coleknight). As a DJ, Cole travels the world creating music and making friends everywhere she goes. This particular project is important to me because at the time, it was a stylistic departure from anything I had done up to that point. I spend a lot of time studying Renaissance artists and there's a painterly quality to this shot that I fell in love with and later adopted as part of my artistic style.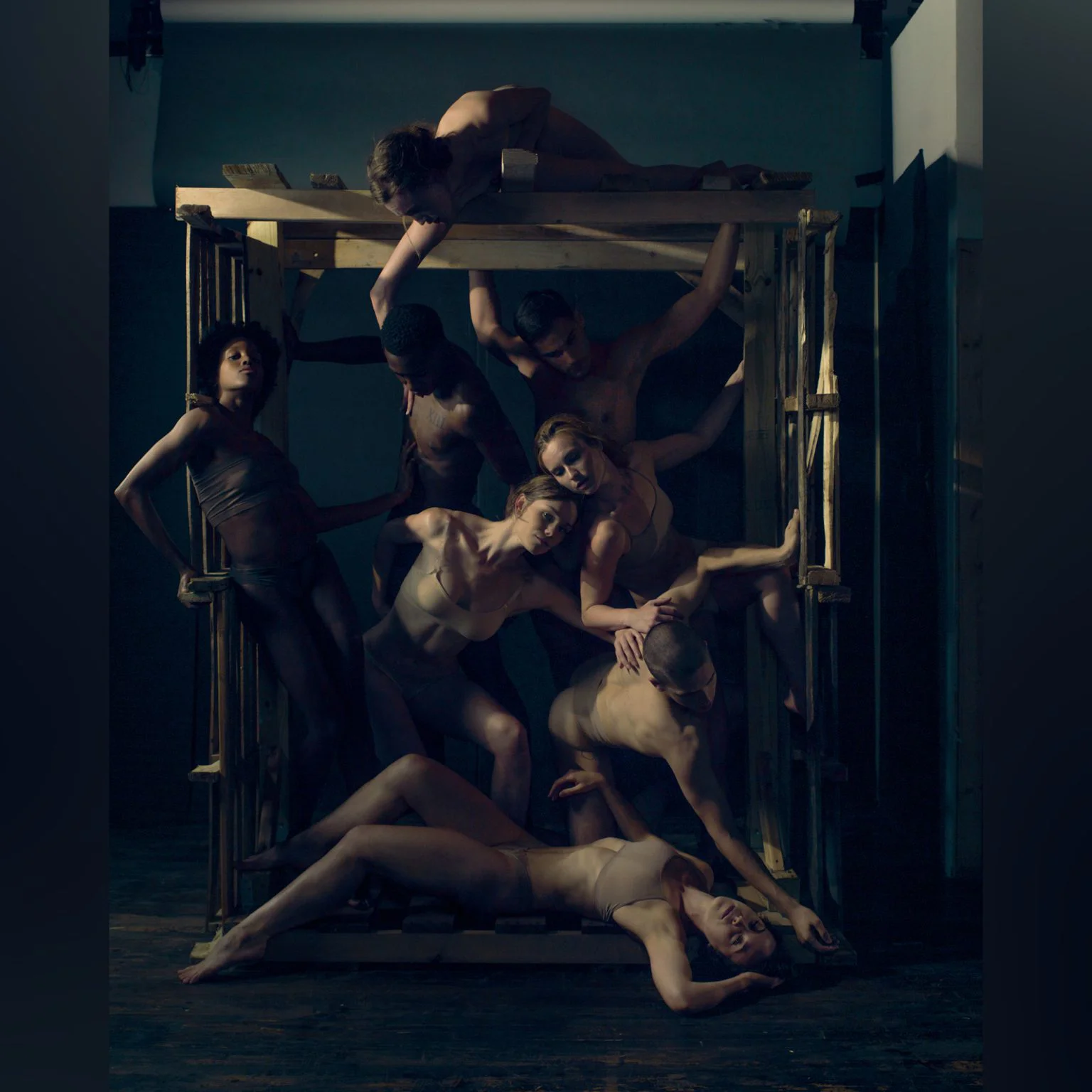 Visceral Dance Chicago
This was my "mic drop" moment. All kidding aside, I was incredibly pleased with myself watching these images pop on the screen during the shoot, but it really had little to do with me. All of the credit goes to these incredible athletes from the Visceral Dance Company. This shot was used as the key art for their "Within" promo. I designed and built this set in my studio with the hope that they'd be OK slithering around like snakes and they didn't disappoint.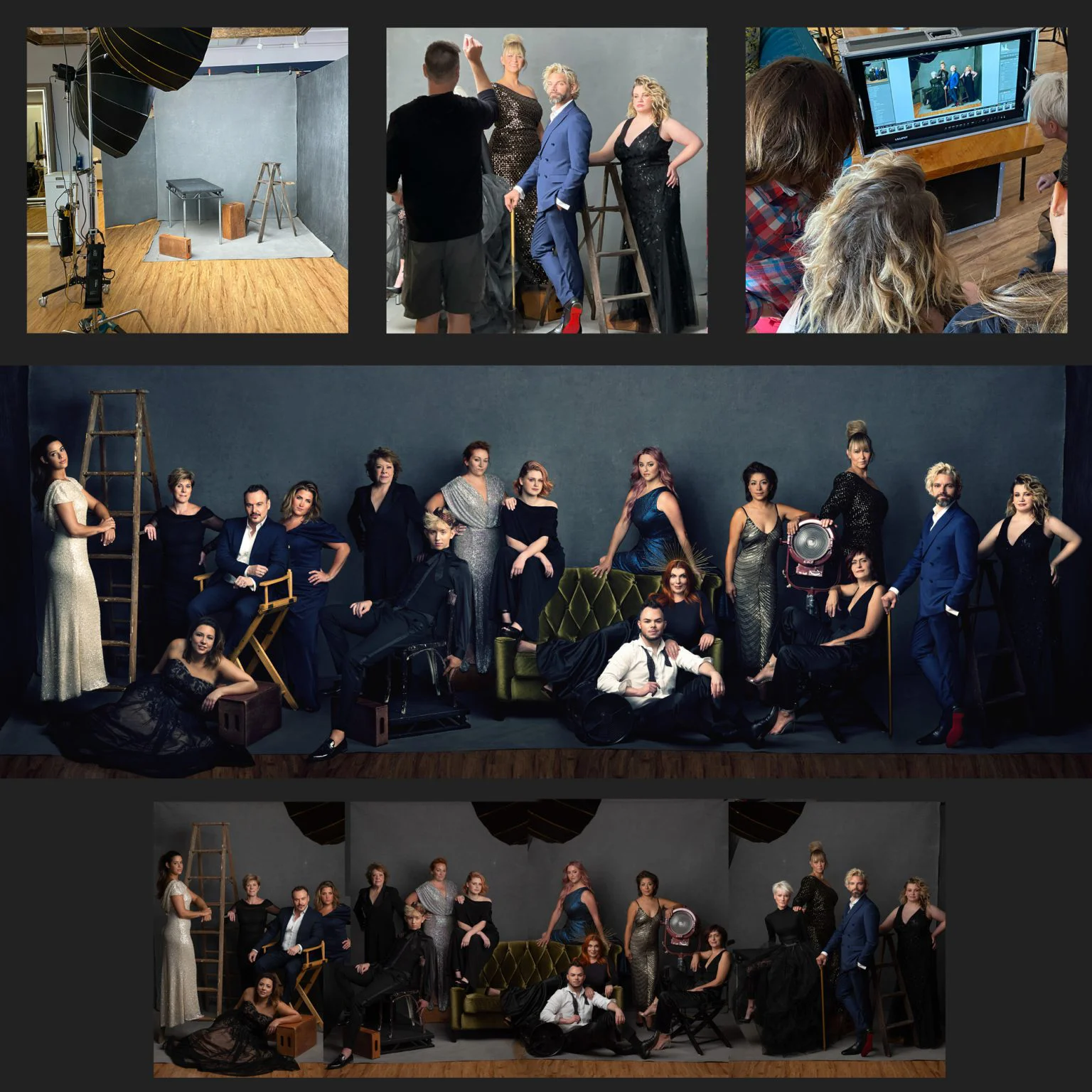 Marek Ashley Salon
The amazing owners at Marek Ashley Salon were celebrating their 5 year anniversary and wanted to create an epic image for a marketing campaign that included all of the people on their team that helped make it possible. We chose to do the shoot at their salon in Wheaton, which do to space constraints required some creative problem solving. We broke the shoot into 4 mini shots and then stitched them together into one hero image. I'm forever grateful to the team at the salon for trusting me and giving me the creative freedom to do what I love to do.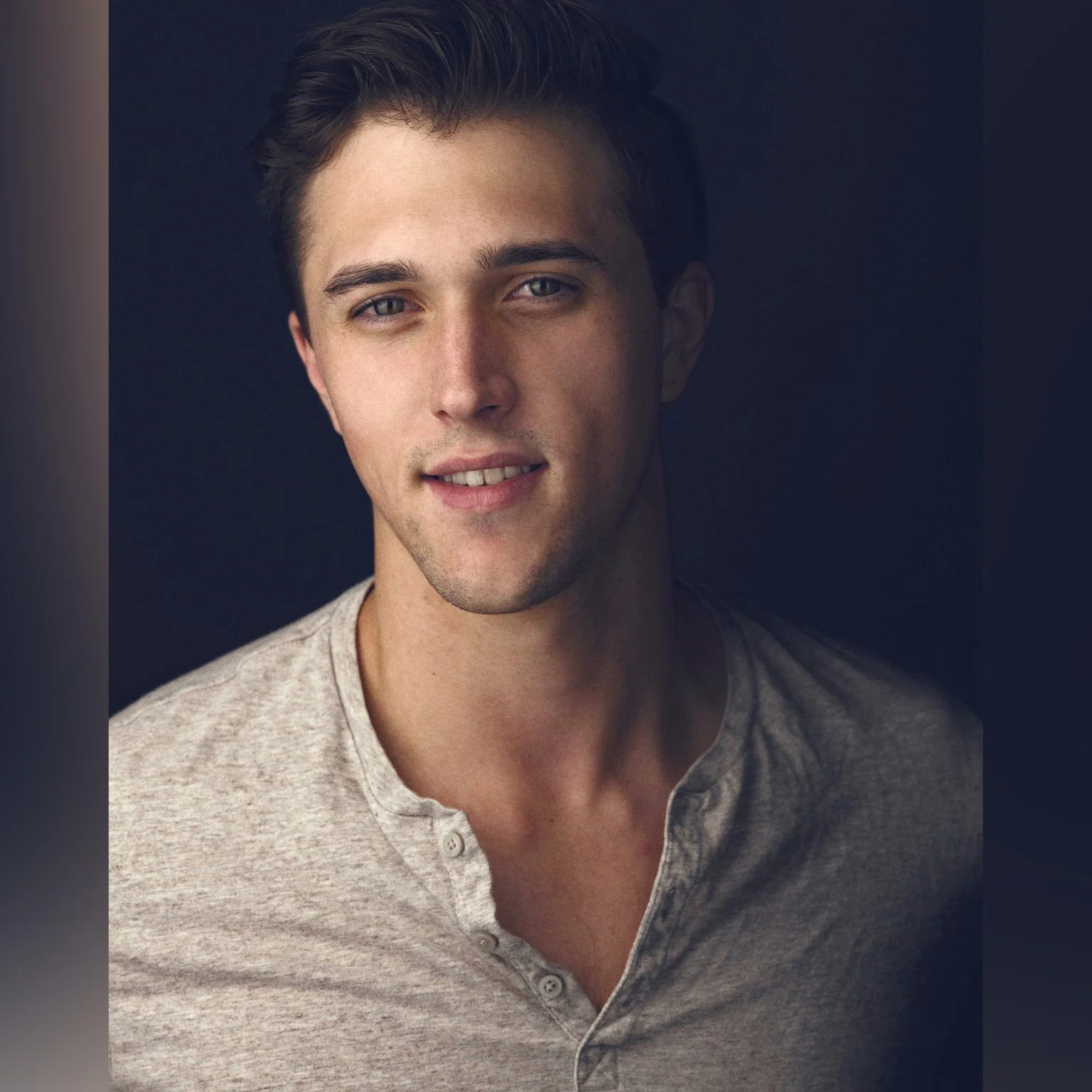 Billy Rude
It's particularly gratifying in this business when people you've photographed go on to do cool things and Billy Rude is a fantastic example. Billy went on to play Buddy Holly in the national tour of Million Dollar Quartet and he was brilliant! What a show.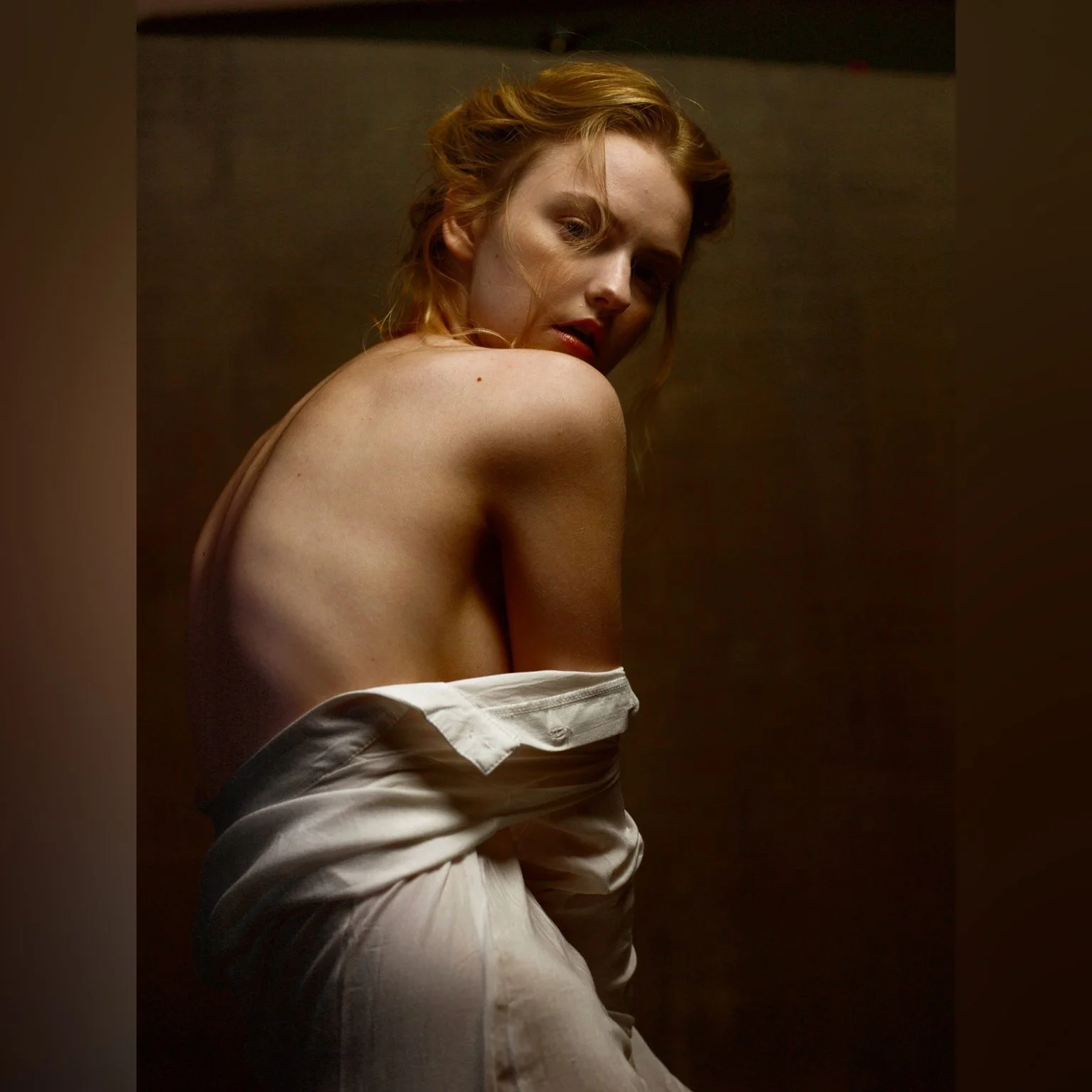 Grace Marie
Those Renaissance painters give me all the feels. The light, the colors, the highlights and shadows. I study a lot of the great photographers, but it's the painters that truly get my motor running. I had just returned from a trip to NYC and I was feeling inspired after a visit to the Met. To me, this shot feels as much like a painting as it does a photograph and that was absolutely what I had set out to create.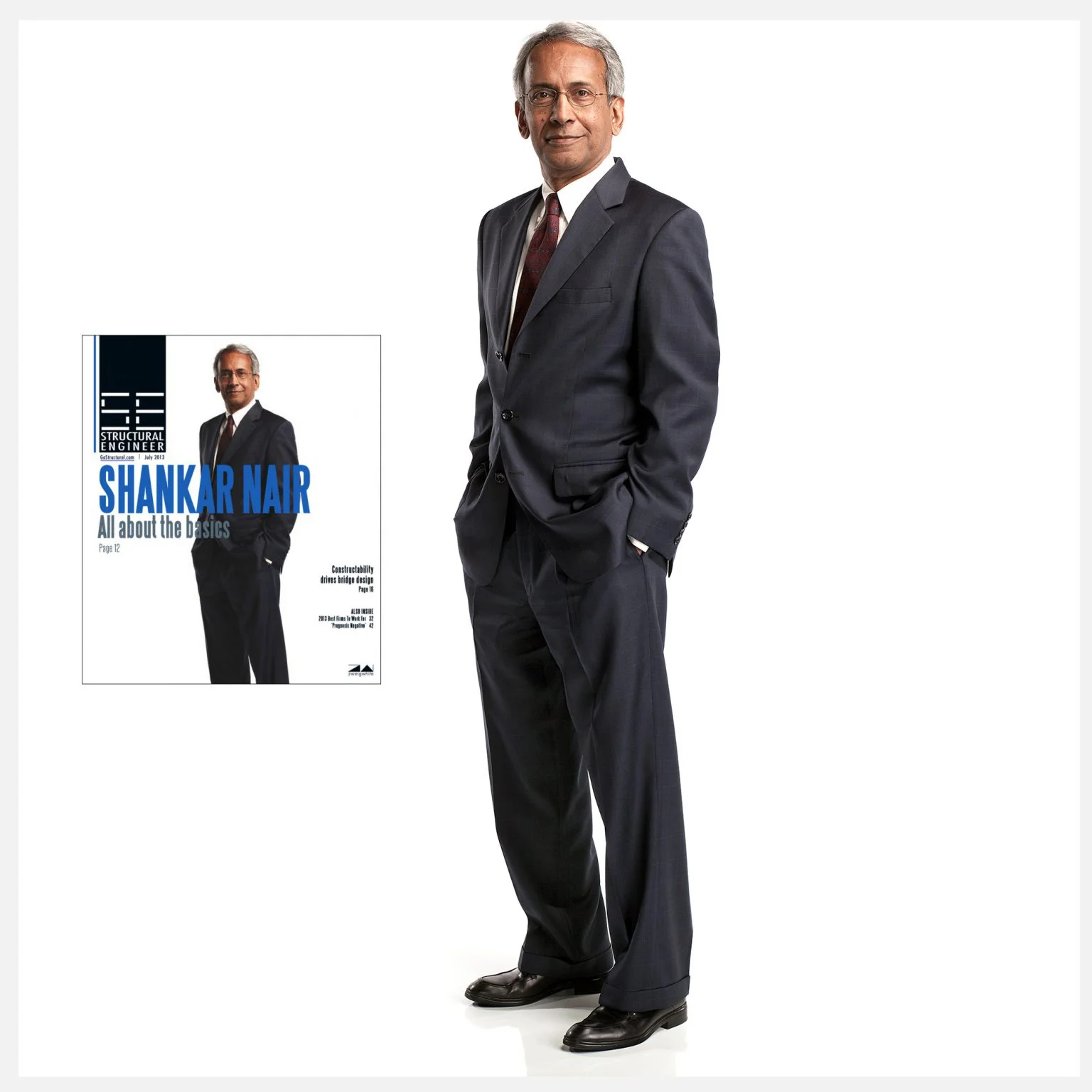 shankar nair
My very first magazine cover! These days I shoot a few regional and industry specific magazine covers a year, but this was the first which makes it particularly memorable. Life goals include shooting for Vanity Fair, Billboard Magazine, and The Hollywood Reporter, but I haven't gotten that call yet. Until that day comes, I'm grateful for the experience that my current magazine clients provide.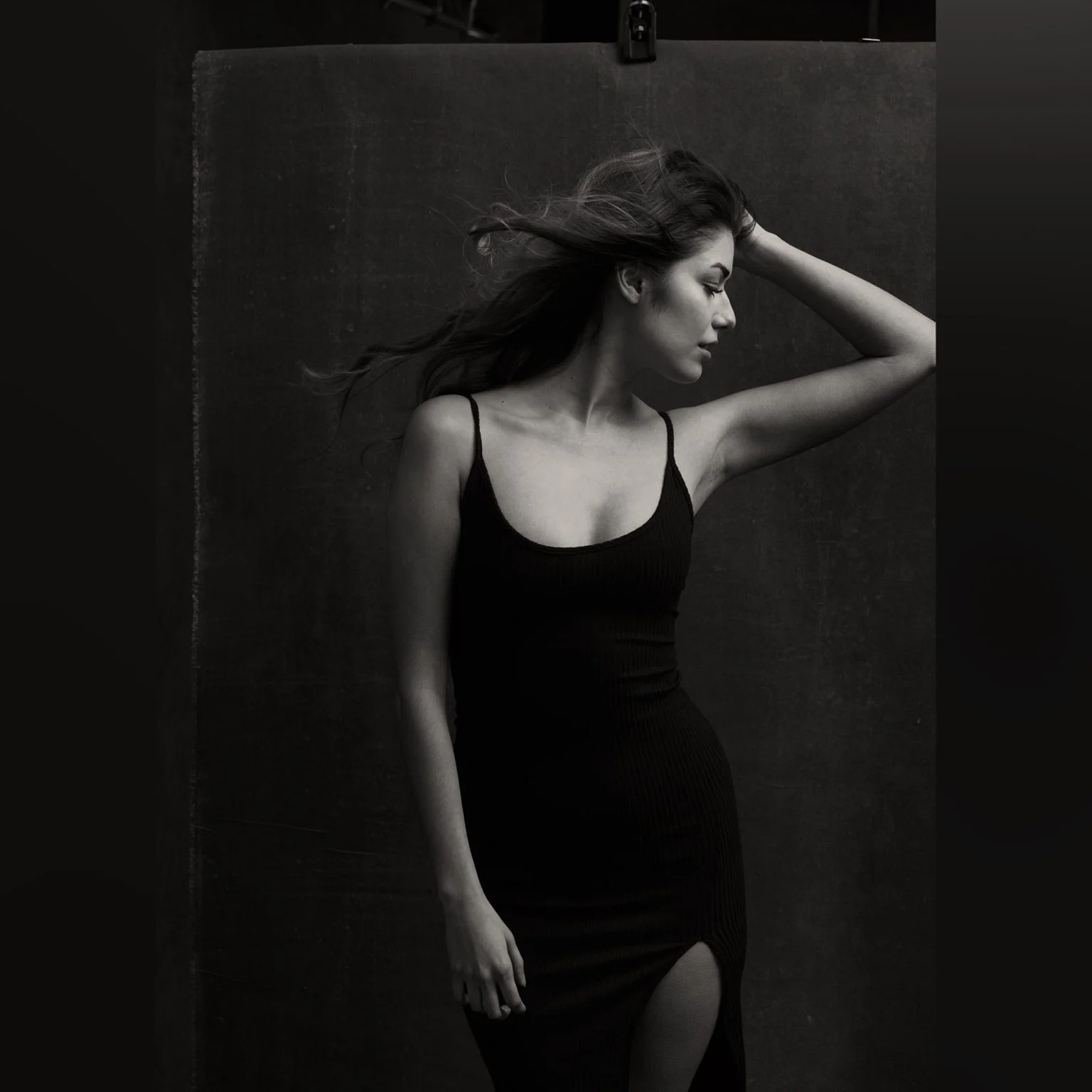 Michelle Mink
Picasso had his blue phase, Taylor Swift had her country phase, and I had my Peter Lindbergh phase. I could probably make a decent argument that I never outgrew it and I'm very much in it. At any rate, this shot was created as part of an exploration of the work of Peter Lindbergh. The shot has emotion, movement, simple wardrobe, and beautiful light. The black and white edit is the icing on the cake.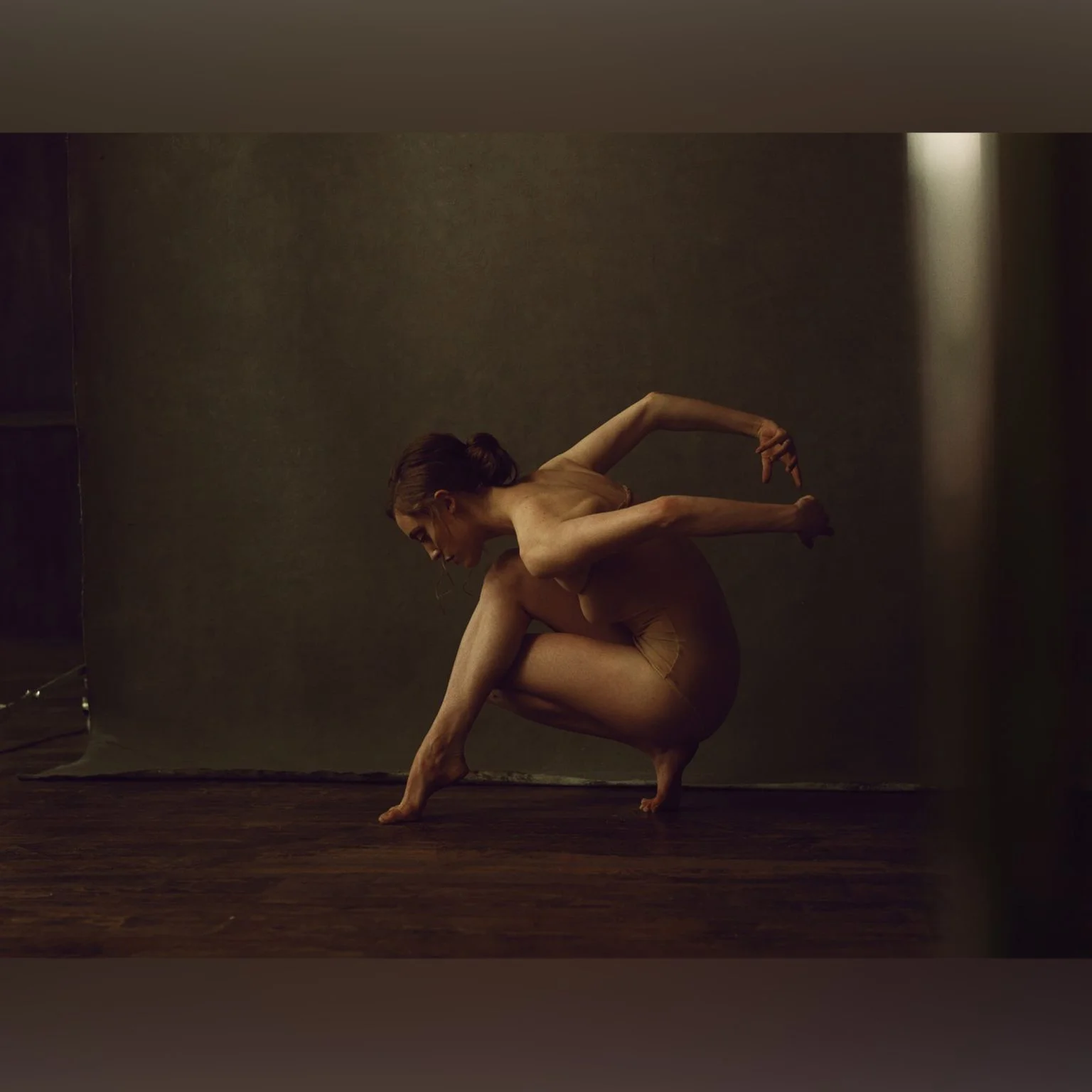 Noelle Kayser
"Just say yes!". When an opportunity presents itself, my default position is to just say yes. It's a personal mantra. When dancer, Noelle Kayser reached out on Instagram and asked if we could work together, I just said yes, and I'm glad that I did. This is one fierce lady as well as a triple threat (she's also an actress and a model). This shoot is special to me because I've spent the years since chasing the way that I felt when she was in front of my camera. She's a special lady and for a time... a bit of a muse.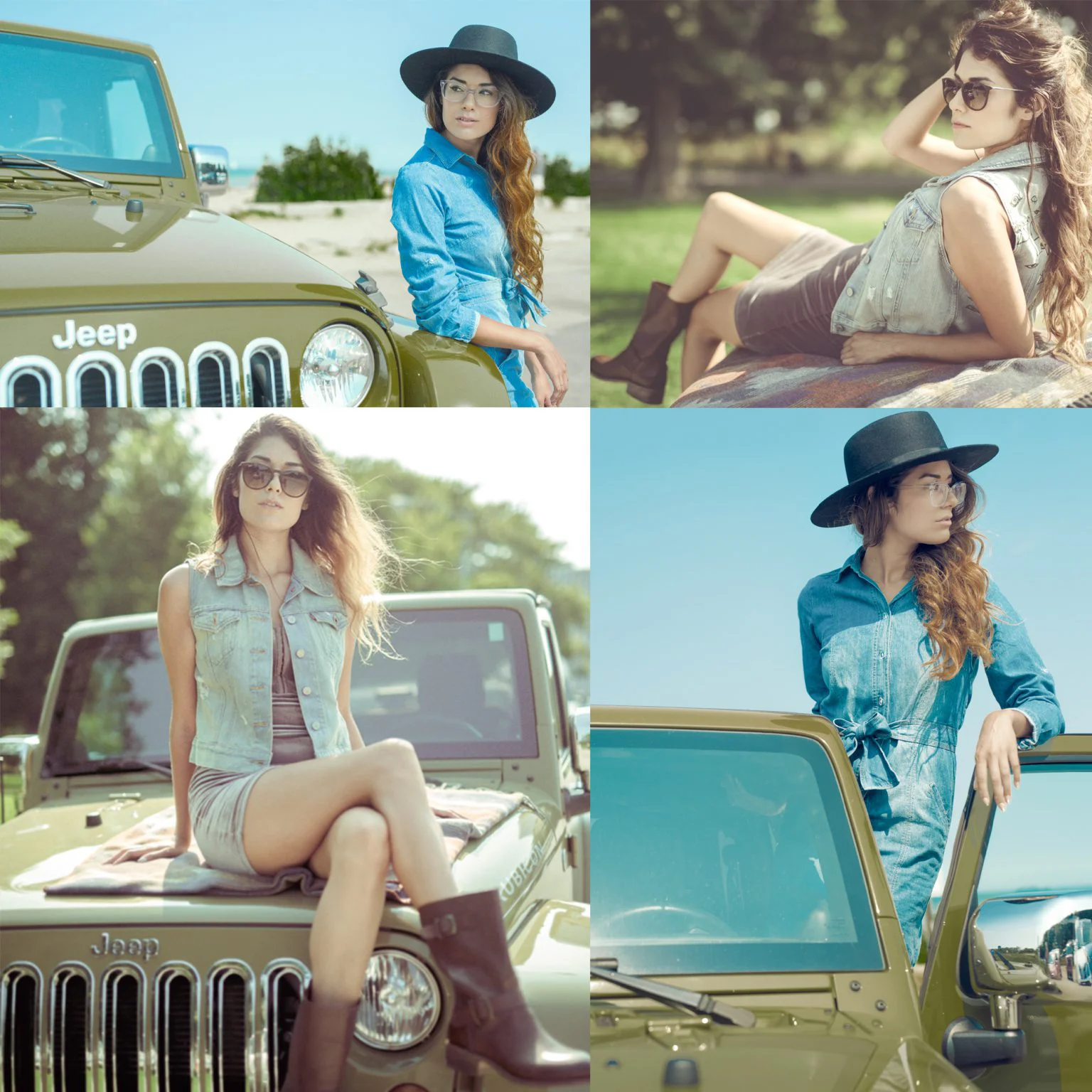 Warby Parker
Another brand collaboration, this time with the online eyewear company, Warby Parker. We were going for a lifestyle vibe and used the Chicago lakefront as the backdrop in this fun outdoor photoshoot. It's always a little scary leaving the studio and relying on natural light, but that's what this project called for and it worked out really well.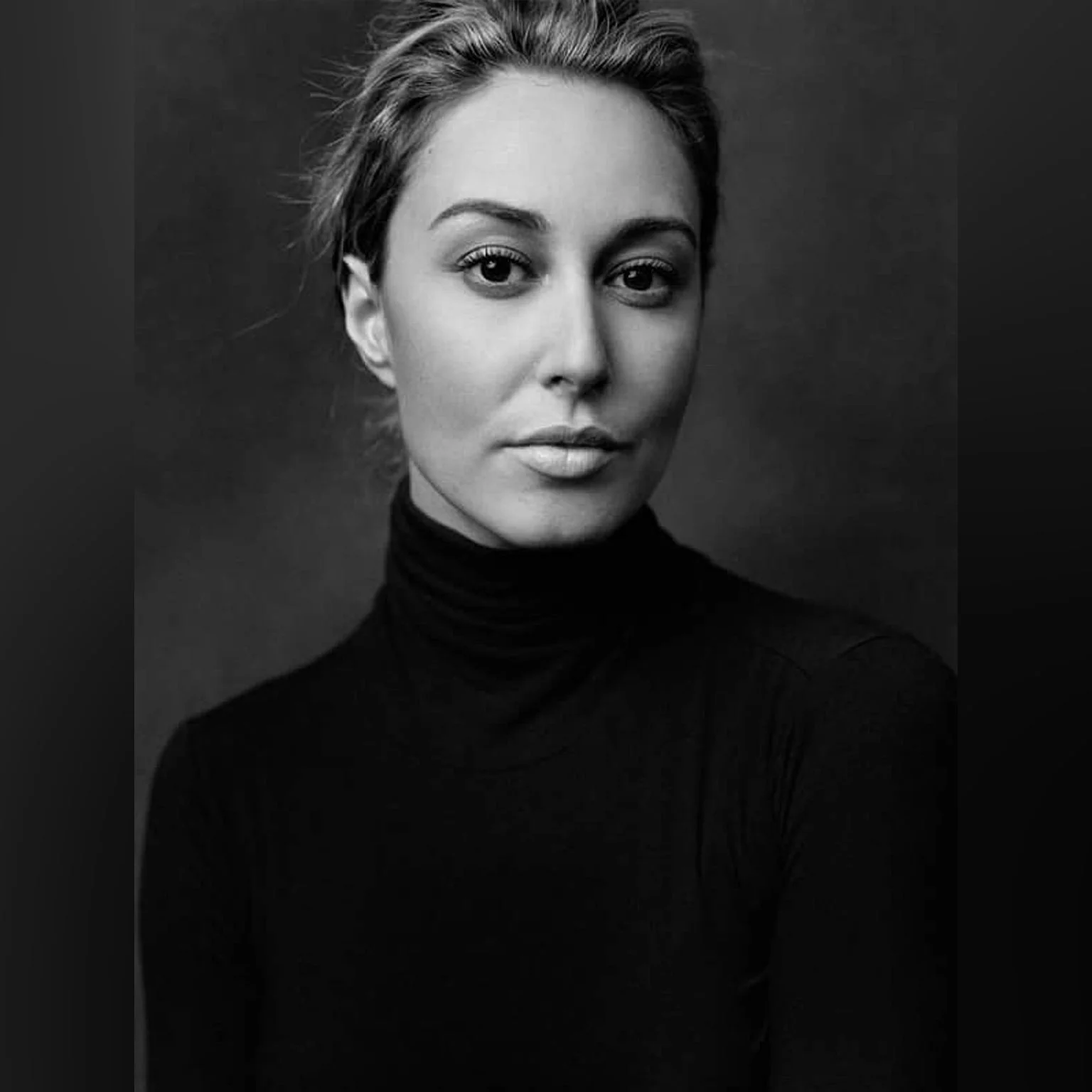 Willow Faygenholtz
I love a woman in a black turtleneck. Seriously though... whenever someone asks what they should wear to a photoshoot, my default answer is that I've taken very few pictures of women in black turtlenecks that I didn't like. It's timeless. This is Willow Faygenholtz. I'd argue that she's the hardest working actress/model in Chicago. Her fortitude and ability to make things happen is beyond admirable. It's downright inspirational.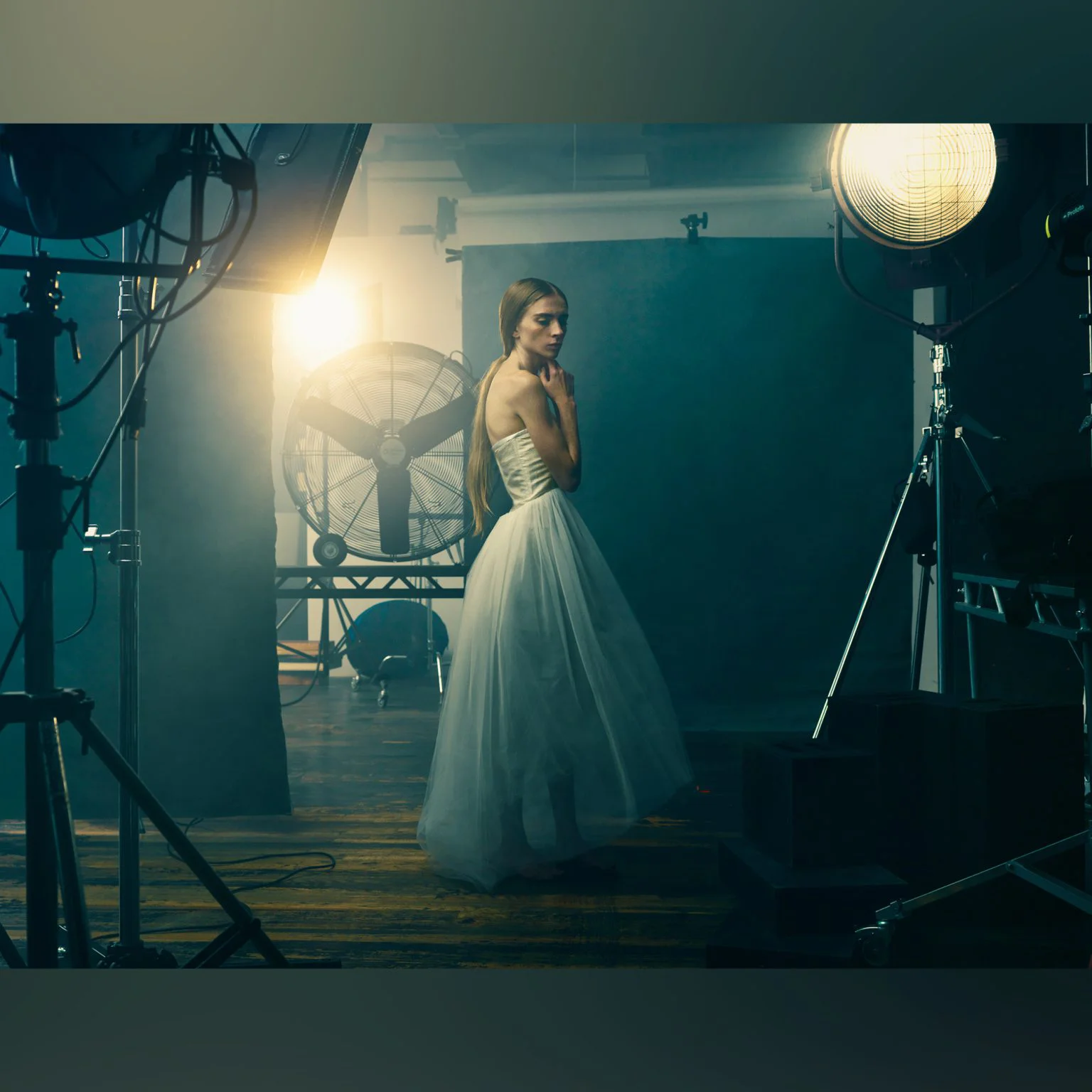 Rent the Runway
I had a long run doing brand collaborations with Rent the Runway. For a couple of years, I used the online dress rental service as my in house wardrobe stylist. All I can say is that this was a really fun part of my progression as a photographer. It wasn't just portfolio building and trying new things, it made me appreciate how the fashion is a character in every photograph. This deconstructed portrait was heavily influenced by the work of one of Annie Leibovitz.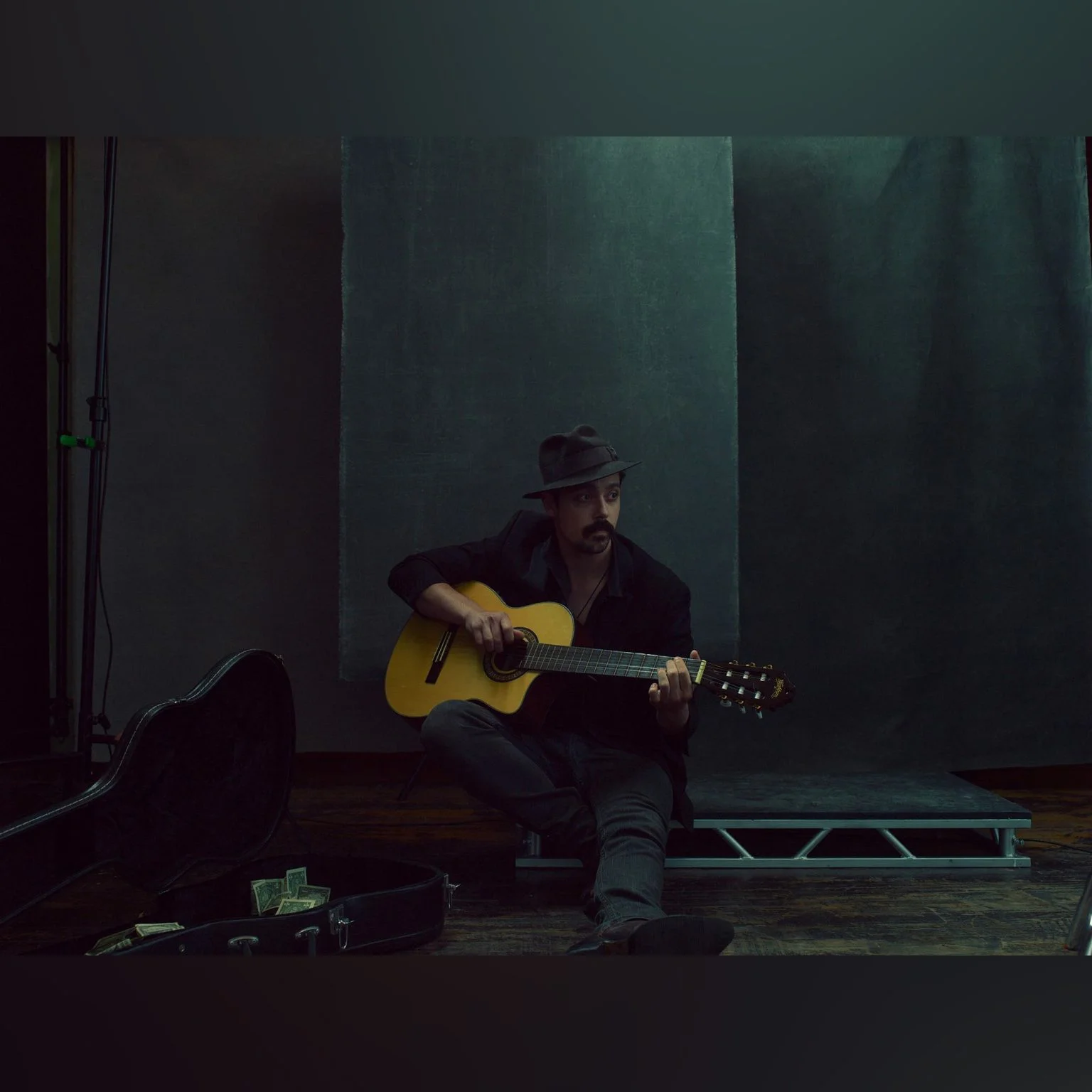 Claron Hayden
Chicago musician, Claron Hayden, and I have worked together a handful of times over the years and this shot has always been one of my favorites. He's a hell of song writer that always gave be Elvis Costello vibes. We used a cool color palette to convey the somber undertones of the albums lyrics which contrasted beautifully with the warmer hues of his guitar. That turned out to be a bit of happy accident because there's a natural juxtaposition echoed in guitar tracks of his songs.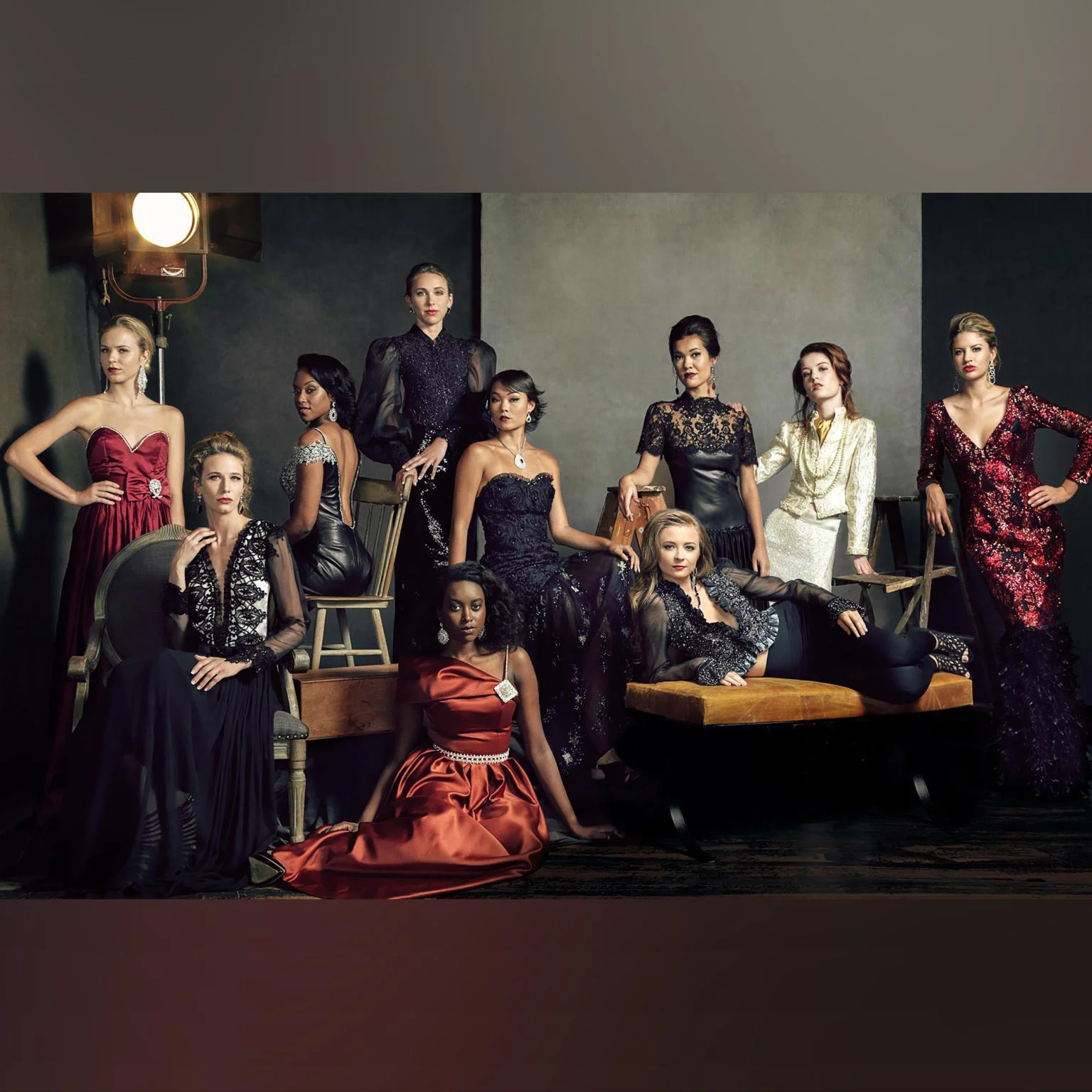 Mark Roscoe Design
This was my very first brand collaboration. Mr Roscoe, the designer, and I wanted to create something in the style of the Vanity Fair Hollywood edition cover shoots. As a dress designer, he handled the wardrobe, and I handled the casting and photography related aspects of the project. It was a fun assignment that introduced me to the ins and outs of managing larger projects. This image inevitably led to bigger opportunities and the skills that I learned creating this photo have been invaluable to my development as a photographer.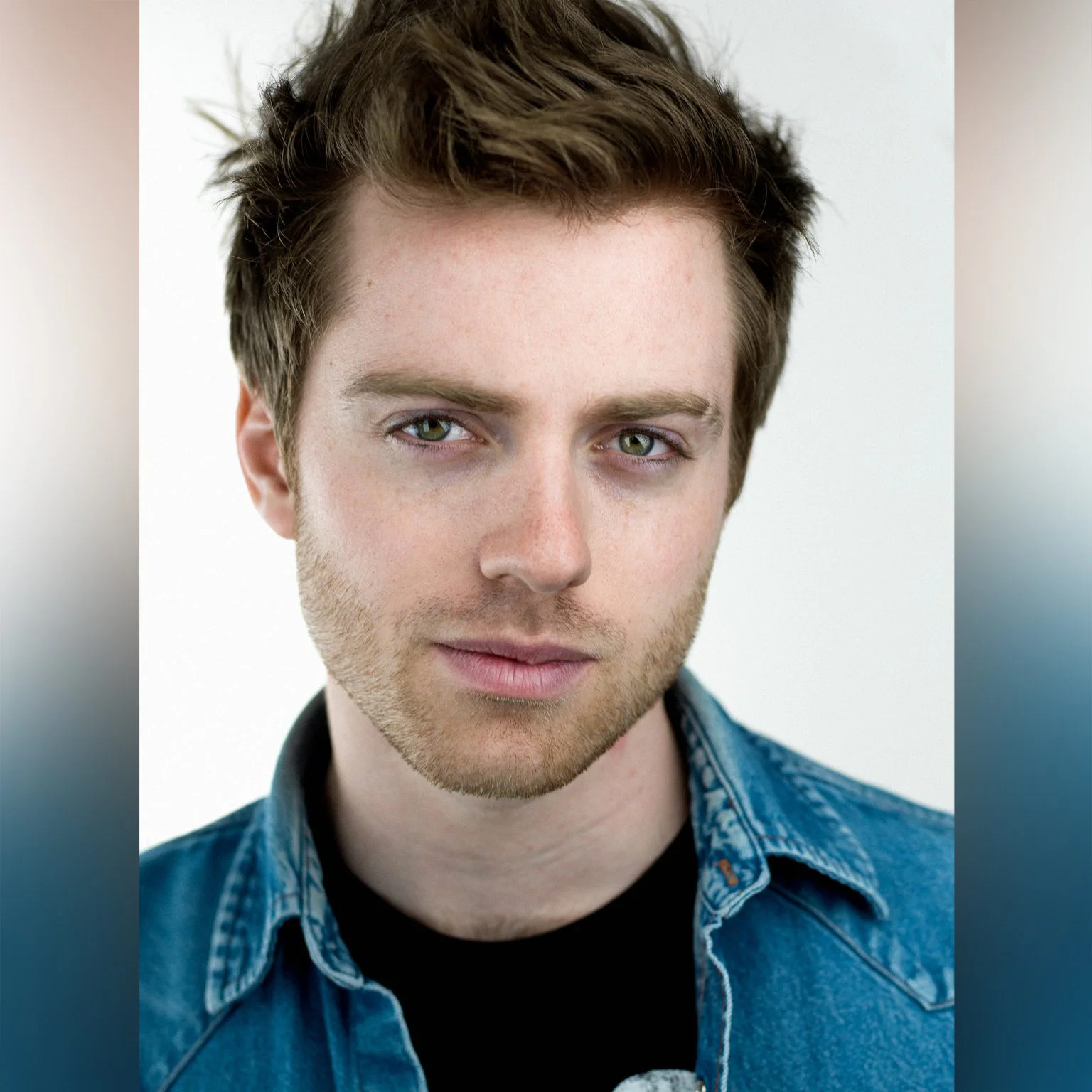 Alex Nee
Some huge names have come through Northwestern theater program. Megan Mullally, Julia Louis-Dreyfus, and Kathryn Hahn to name a few. This is Alex Nee. Alex took a hiatus from Northwestern to join the national tour of American Idiot where he played the lead role of Billie Joe Armstrong. I caught the show when it came through Chicago and then I saw him again in "Once" the musical a few years later. One of the most rewarding parts of working with actors is following their careers and becoming a fan of their work.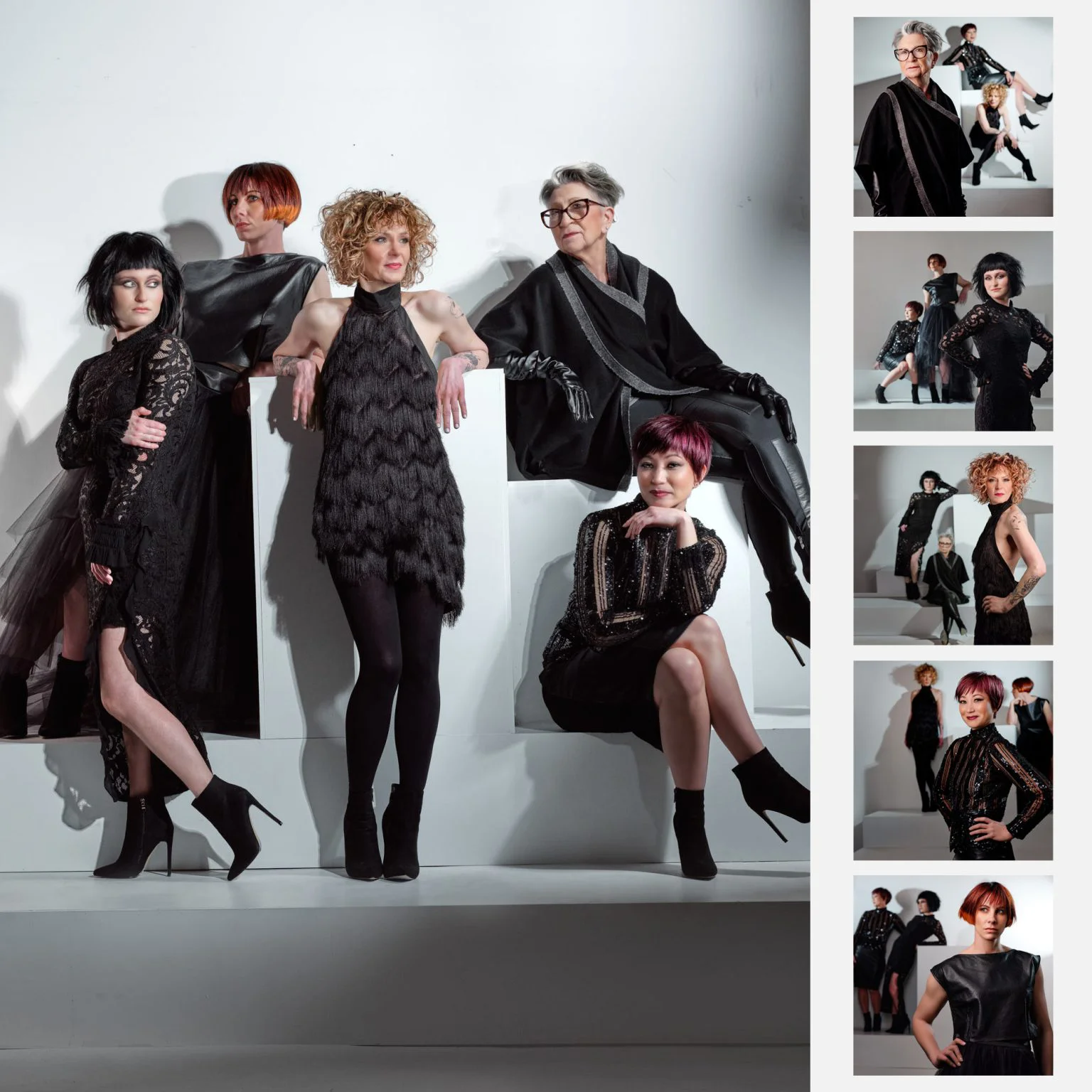 marek ashley salon
At this point I consider Ron, Marek, and Ashley, the owners of the salon, close personal friends. We've got a great working relationship and I'm also a client. After the 5th Anniversary photoshoot we did together, we've worked on a number of advertisements for the salon and it's cool to see my images being used in print around the Chicagoland area as well as in the salon. This project was particularly fascinating because these are not models, but actual salon clients. One of my goals as a photographer is to make regular people feel like celebrities and this was the ultimate test. It was a lot of work building the set and everyone on the team was a rockstar in their own right. Special shout out to Dawn Estenor for the badass wardrobe styling.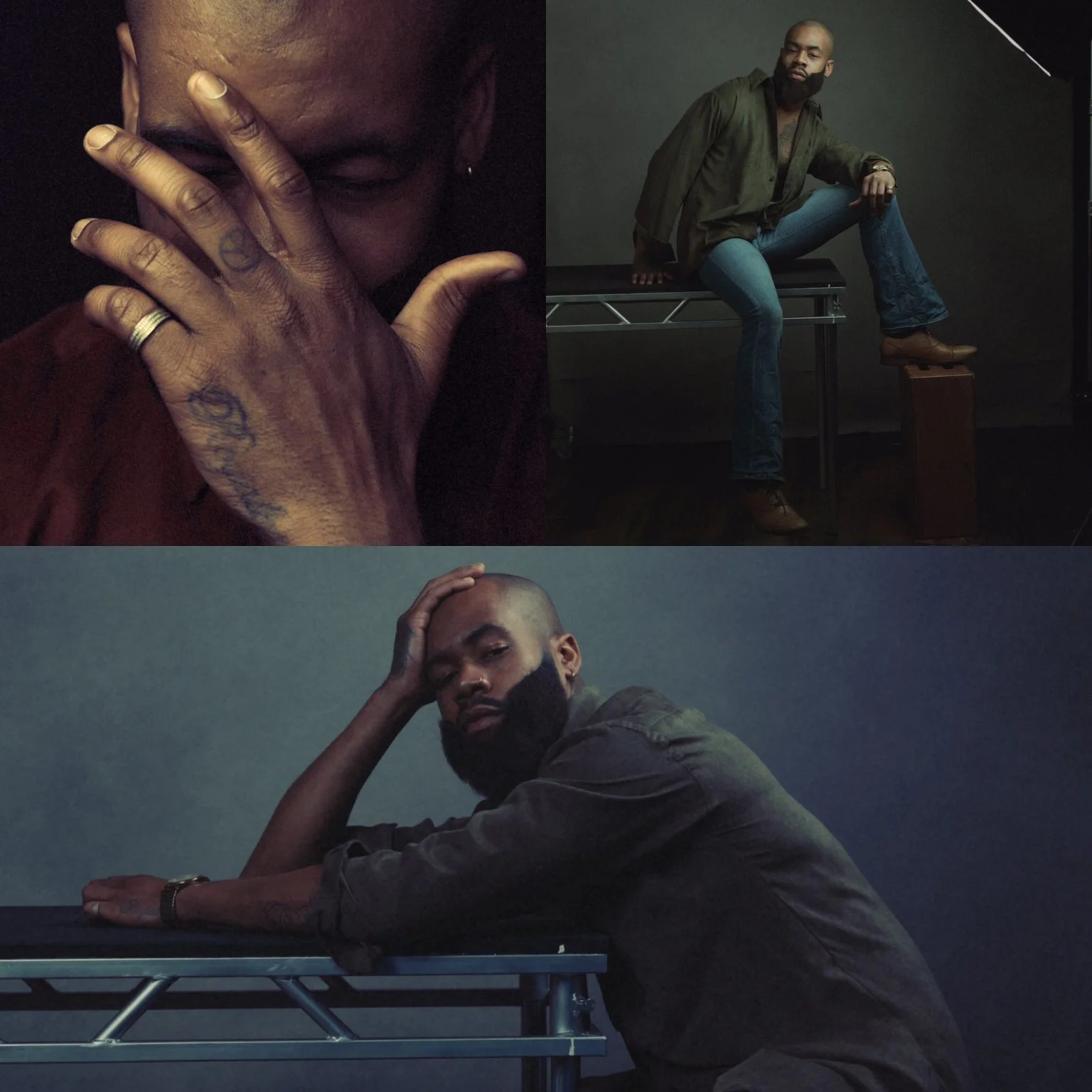 Dante Roze
To say that I'm a fan of music would be a huge understatement. I'm generally uncomfortable in silence and almost always have music playing in the background. When Dante approached me about creating the album art for his MTV Artist label release, I asked him for a copy of the album for inspiration. The album felt centered in self reflection, acceptance, and personal growth so I built a vibe around that and these are a few of the shots that were used in the campaign. It was refreshing to have so much creative control and I appreciated the collaborative nature of the project.